Have you ever gone out adventuring, only to die and have your loot despawn? Well, this add-on will help to prevent just that! Instead of your items laying on the ground, they will safely be stored inside of your grave, so that you can go back and retrieve them.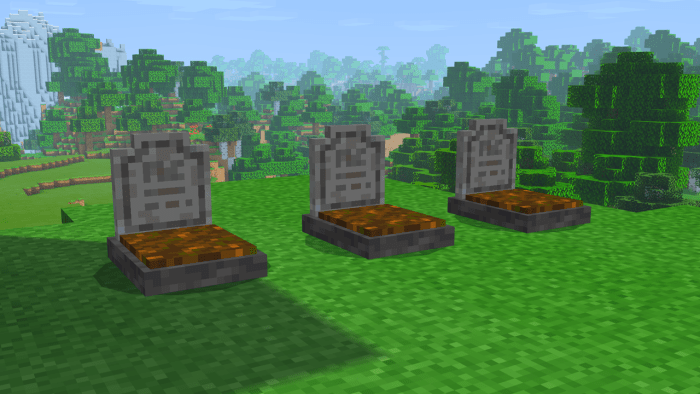 Player Graves is an add-on that will help you to not loose as many items. We've all been there, when your out adventuring and suddenly die. You frantically search around, but you just can't find your items and they despawn. This add-on aims to prevent that. When you die, your items will neatly be packed away inside of a grave that will spawn where you died. So no matter how long you take to find your death spot, you'll always be able to retrieve all of that gear that you grinded absolute ages for.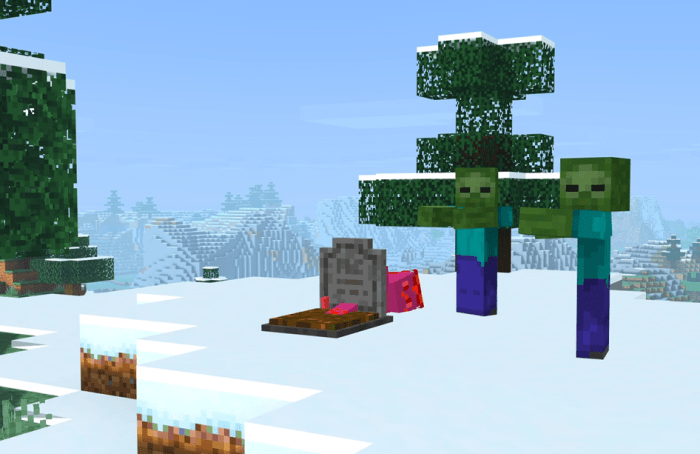 Like I mentioned the grave will form as soon as you die and safely store all of your items. When you finally find your grave again, you can just open up its inventory by pressing the open button, or long pressing on the screen (mobile), or by pressing your interact button on PC and Controller. Once you've collected everything, just give the grave a punch and it will go away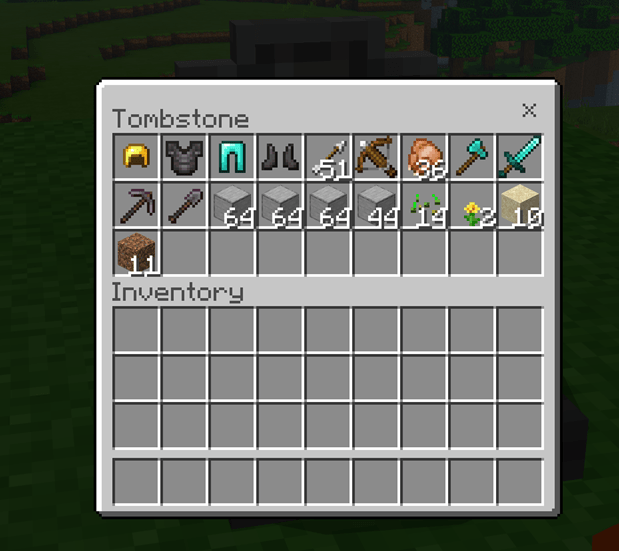 This add-on was a real blast to make, although there were many struggles along the way. If you want to see how I made it, you can watch my video below on my YouTube Channel.