This add-on lets you change the size of the player to troll your friends or do a survival world with the player being tiny. You can do anything you want with this addon! Te The Player Sizes addon lets you choose what size you want the player to be. You can choose from tiny, small, big, or huge.
This addon does have a lot of bugs so don't put it on a world you don't want to lose or make a backup of that world!
Turn on experimental gameplay for somethings in the addon to work!
What Does the Player Sizes addon do?
The Player Sizes addon makes it so you can change the size of your player.
How to make the addon work?
To make the addon work you have to go to the addon setting. You can find the addon setting button under the addon, as the picture below shows.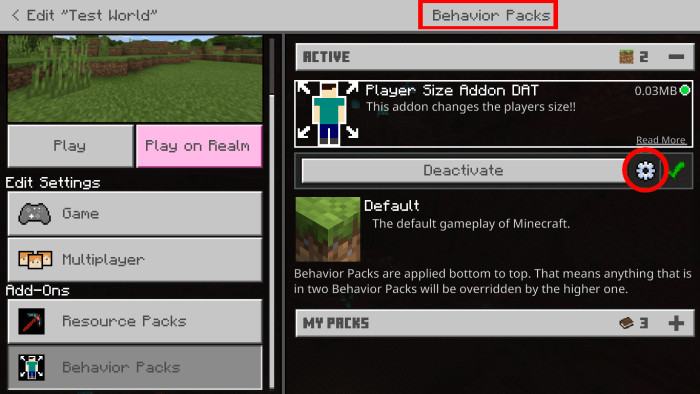 After you click the addon setting button a menu pops up that lets you choose the players size! The default size is set to huge.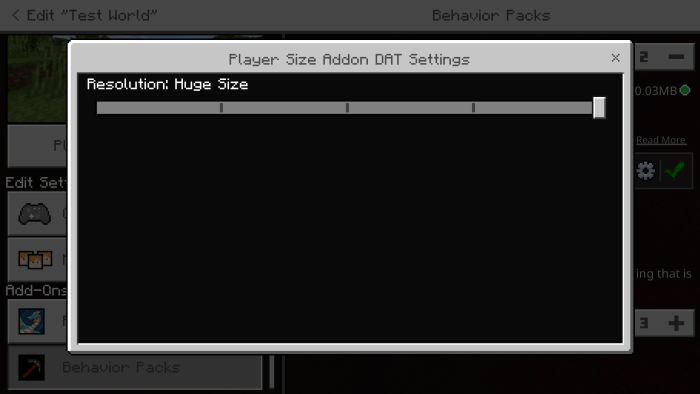 You can set the different sizes by scrolling the scroll bar.
Here is a list of the different sizes and how they work!


Player Size: Huge
The huge player size makes you a giant and gives you more speed than normal, more health than normal, and more strength than a normal.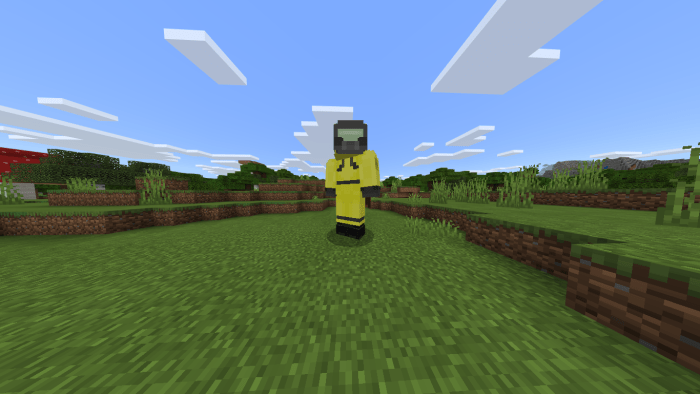 Player Size: Big
This size makes you big but not as big as the huge size.
You still get more buffs such as more speed and health than normal.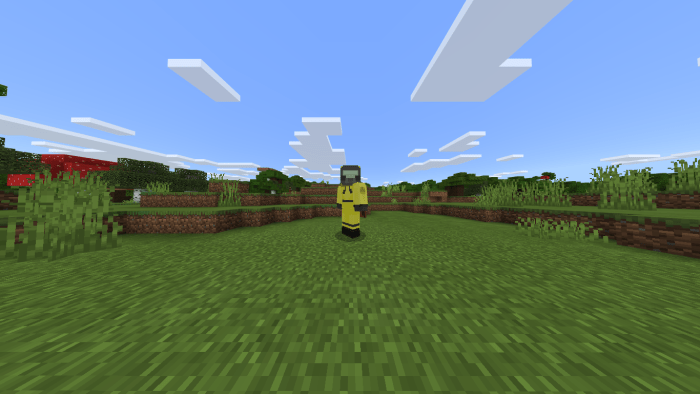 Player Size: Normal
This is the normal size. same health, same size, same strength, and the same speed as normal.
Player Size: Small
This size makes the player small. This size also makes you have less speed, health, and strength.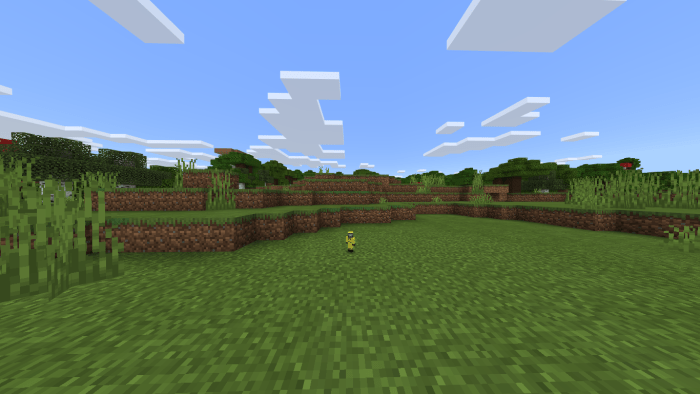 Player Size: Tiny
The tiny size makes the player so tiny that you almost can't even see yourself. It also gives you even less health, speed, and strength than the small size.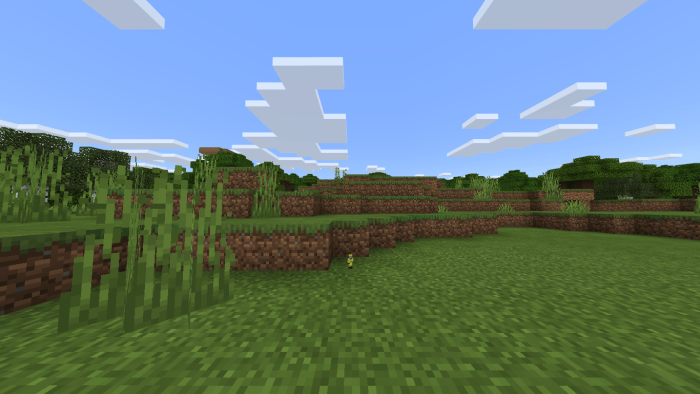 That's it for now, I might add more stuff in the future.
please leave bug reports and suggestions in the comments!
Rules:
No taking credit for this addon.
No reposting this addon.
You can make a youtube video but you have to give credit to me.
Installation
Install the addon by clicking in the mcpack or mcaddon file, then put the behavior pack in your world! 
Install the addon by extracting the zip file and putting the file you extracted in the Minecraft behavior pack folder, then put it in your world.
Downloads
Supported Minecraft versions
1.16