The iconic Porsche design. Powered with German technology and modified by the world renowned, RAUH-Welt BEGRIFF (RWB) by giving it the distinctive widebody kits and one of the most insane wings. The best car to get if you love both German and JDM performance cars, a 2-in-1 package!

Car history
"The Porsche 964 is the company's internal name for the Porsche 911 manufactured and sold between 1989 and 1994. Designed by Benjamin Dimson through January 1986, it featured significant styling revisions over previous 911 models, most prominently the more integrated bumpers. It was the first car to be offered with Porsche's Tiptronic automatic transmission and all wheel drive as options. Type 964 ("nine-sixty-four", or "nine-six-four") is Porsche's internal code name for the 911 Carrera 2 and 911 Carrera 4 models, which were badged simply as "Carrera 2" and "Carrera 4". "964" is used by automotive publications and enthusiasts to distinguish them from other generations of the Carrera." -Wikipedia

Introduction to RAUH-Welt BEGRIFF (RWB)
"RWB/RAUH-Welt BEGRIFF is a Porsche tuner located in Japan. RWB has combined Japanese and Euro tuning elements, creating the distinct RWB style for Porsche chassis. Starting off as a small countryside body-shop in Chiba-Ken, RAUH-Welt 911's are now a common sight on both the streets and racing circuits of Japan." -RWB Website

As usual, there's much more to RWB and the 964 than just the websites. Definitely suggest watching a few Youtube videos about those 2, Donut Media as far as I know made a video covering RWB a few months ago!


Car details
Has high speed, 2 seats, a container slot meant to be a container or a glovebox, animations and sounds.
And as for this car, I've also added camber! You can see it take effect prominently in the "Doors open pic thing" picture.


Car colors
Has 1 variant and a total of 4 colors.

Signal Green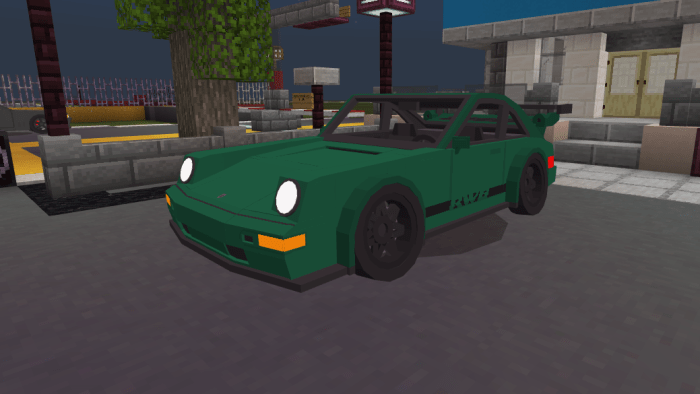 Matte Black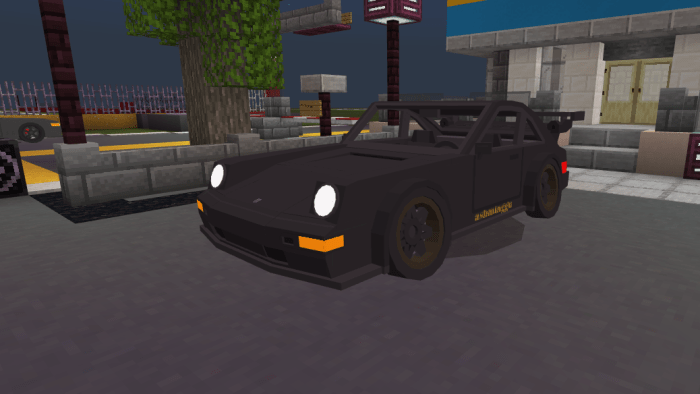 Candy Red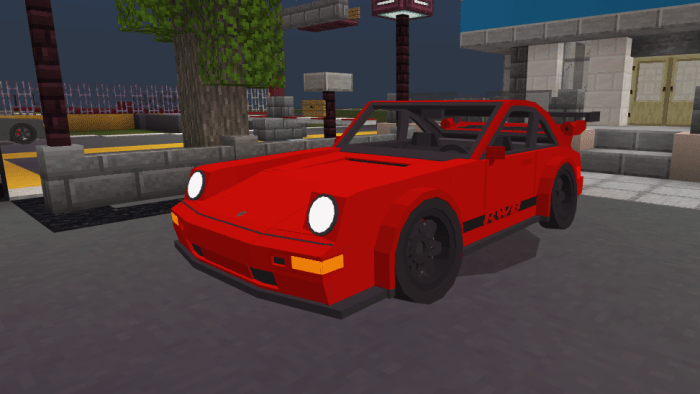 Satin Purple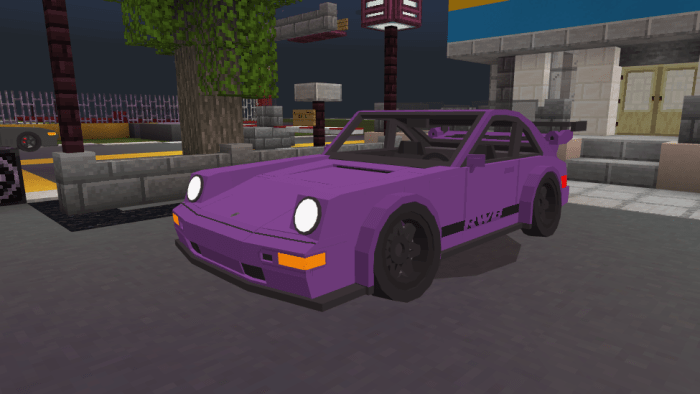 Extra Images
Side view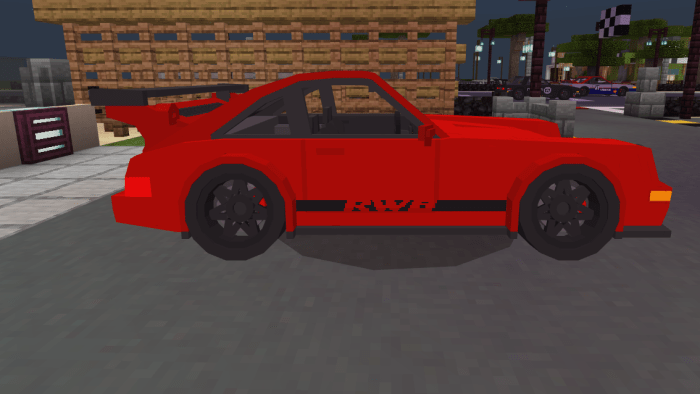 Back view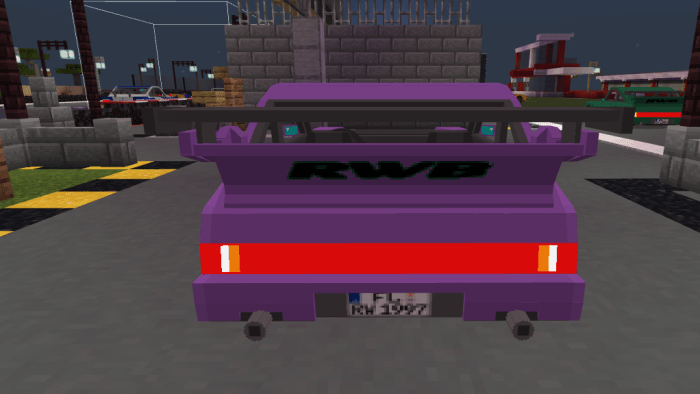 Interior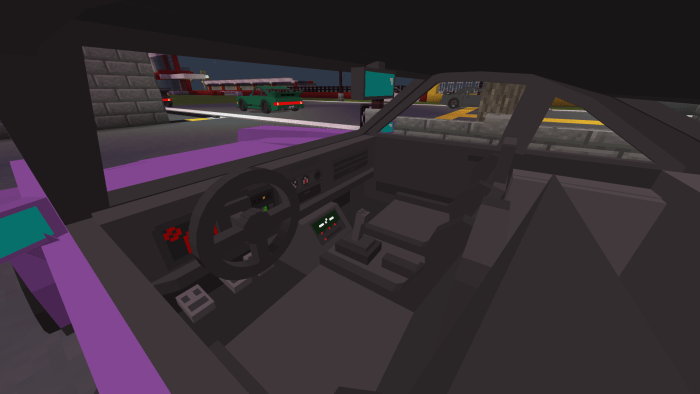 Doors open pic thing
A bit of camber always looks great!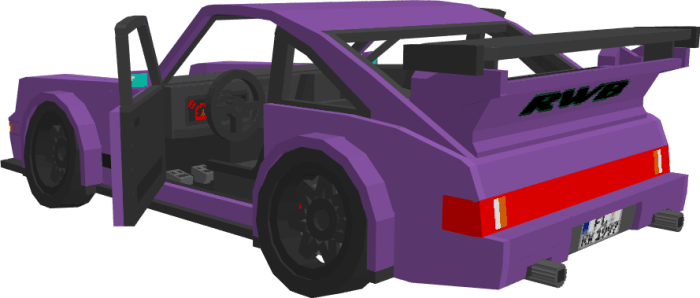 How to obtain
Method 1: Get their spawn eggs from the Creative Inventory. They are classified as spawn eggs.

Method 2: Use /summon commands:
/summon p964:sgreen
/summon p964:mblack
/summon p964:cred
/summon p964:spurple

Contacts
Twitter account: @ashminggu
Instagram account: @ashminggu
Email account: a[email protected]


Problem with AdFly?
Contact me through one if my contacts listed above and I'll send a direct download link whenever possible, no AdFly restrictions!

This addon is exclusive for MCPEDL. Any other websites that distribute this addon without my approval are false and are an act of plagiarizing.

Select version for changelog:

Changelog
Correction with car history update
- Fixed the car history from it being the Mercedes Benz 300SL description to the Porsche 964 history. Credit to normalguy1 for pointing that out!

Installation
Confused about the download links?
So basically,

Win10 = High speed version, suitable for race track maps.

Mobile = Lowered speed version, suitable for small city maps. Also better for mobile users (lag reduction, easier to control)

BP + RP = Contains both behavior and resource packs.