It's time to change the way you listen to the in-game records. With this texture pack, you get high resolution quality records as well as an animated working turntable. This makes the game just a little bit more immersive.
I bring you the Quality Records Texture Pack. What does it do? This will make all the Minecraft music discs have 128x128 textures, making them 64 times more resolution. It also makes them look way more like a real life record.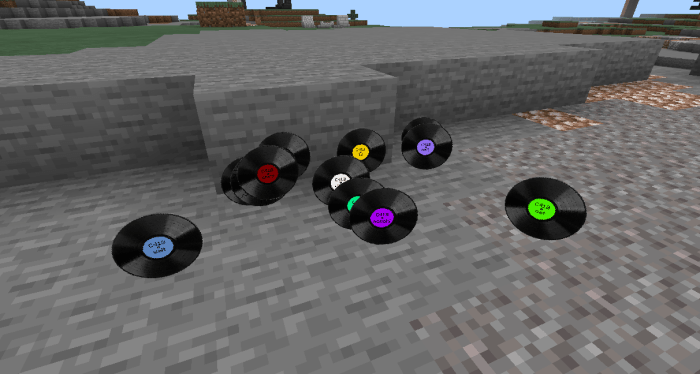 ---
They practically look real, don't they? Not only do they look nice, but when viewed from close up, each record has the creator's name, C418, as well as the title of the specified song.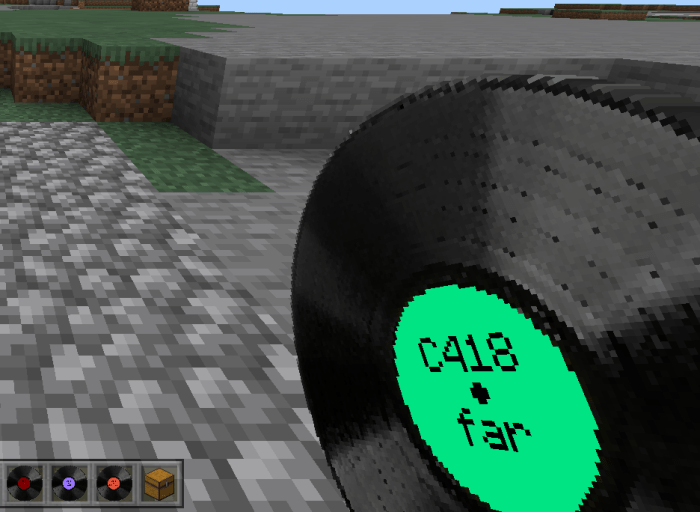 ---
No longer do you need to memorize the color of each record, nor do you need to open up your inventory to read what it is, because that's obviously just too much work.
Finally, one of the coolest parts of this texture pack, the jukebox turns into a fully animated turntable! You can watch your records spin as you listen to them. I don't havea GIF included, so instead I just made this image. You get the idea.
---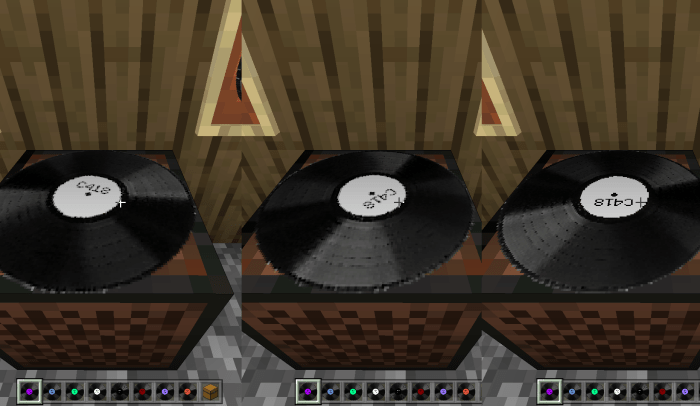 ---
The record will spin through 16 different frames before coming all the way back around. I tried to get it as close to a 33 RPM record as possible, but it's a little off. You won't know the difference.
---
There is a few things about this pack that are minor drawbacks that I can't do anything about.
First is the fact that when you view the record in your inventory or in a chest, You can't read the name and will have to hover over it just like any other item. Not too bad.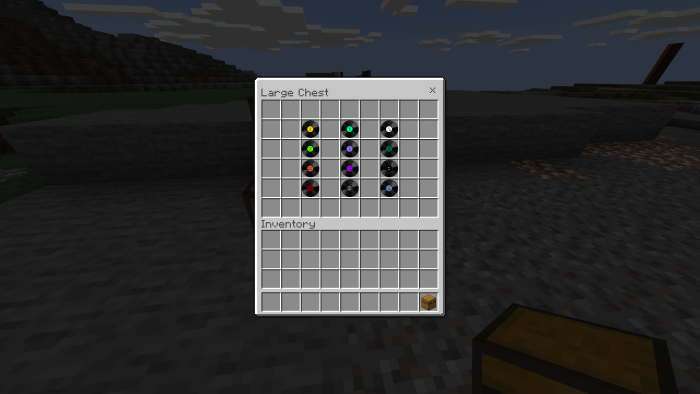 ---
Another thing you'll notice is that the record on the turntable is always spinning. That's also out of my control. The record animation doesn't change depending on which one you put in. This is an unfortunate nitpick.
Finally, if you get about three blocks away from the record player, the animation seems to stop. I think this is just a Bedrock thing but I was also playing on low settings, so who knows, maybe this doesn't affect anyone else.
---
Anyways, aside from the nitpicks, I think you'll enjoy this texture pack. Be sure to check out my profile as I post a lot of other small things that make a big difference in the game (such as Mona Lisa paintings and stuff) Thanks for checking this out and have a good day.
Installation