Reminiscent of 'Super Craft Bros' pvp maps you'd find in 2013, SCB takes everything to the next level.
32 mob classes
10 boss classes
15 Steve classes
21 maps
4 game modes
infinite playability
Our team has spent over 2 years on this map, and are incredibly happy with how it turned out. This is a prerelease, so please leave as much feedback as possible so we can get the map perfect it officially releases
SCB is a knock-back based pvp game that serves as a modernized version of 'Super Craft Bros' games you might remember from YouTube and servers in 2013. There are 20 maps, which I've tried to make as unique as possible, For example, the map 'Mall' dispenses emeralds in the middle of the map which are used to buy items as the game progresses, and 'Siege' spawns waves of monsters to attack you as you fight each other, Furthermore, there are 4 different game modes. There's the standard mode where everyone chooses one of the 28 mob classes and goes against each other in a free-for-all. There's a boss mode where one person is an incredibly powerful boss class, and everyone else is teamed up against the boss. There's a team mode which is pretty self explanatory and comes with unique classes that can only be used in that particular mode. Finally, there's steve mode, which is like the standard mode except everyone is a steve class which don't have swords or shields, but have other items intended to make the game as chaotic as possible, such as an egg that leaves a trail of ender crystals behind it when thrown. When beta testing the game with my friends, I find that the game never gets boring because of the sheer amount of classes, modes, and maps. I hope you enjoy! :)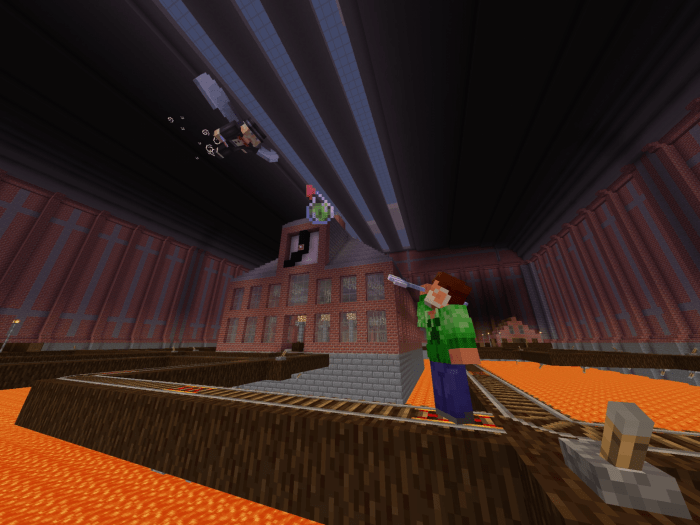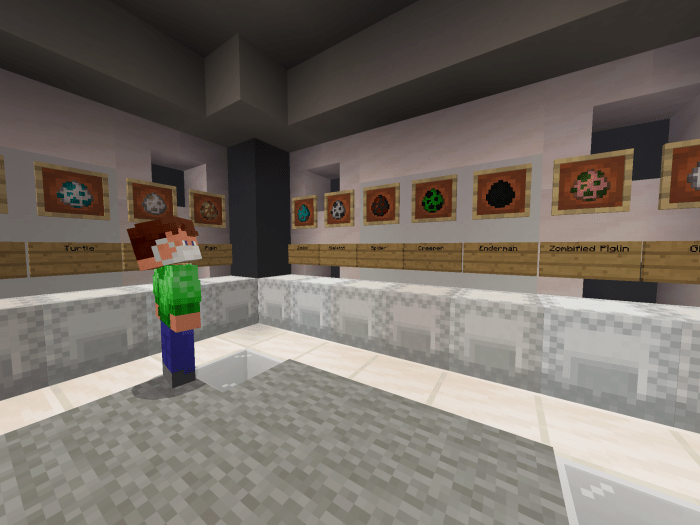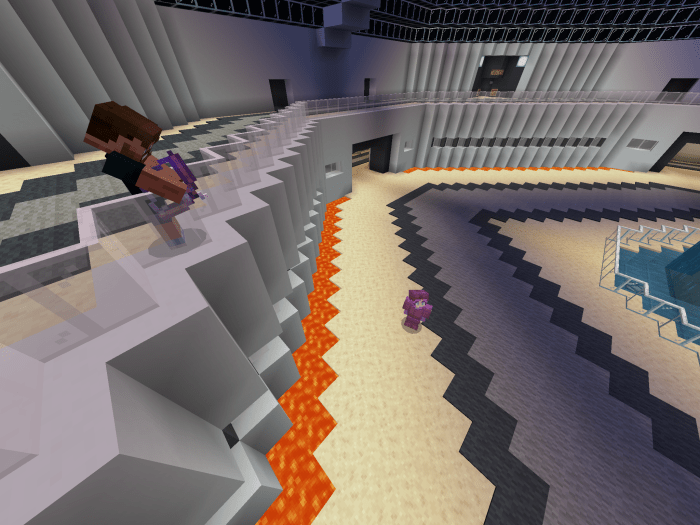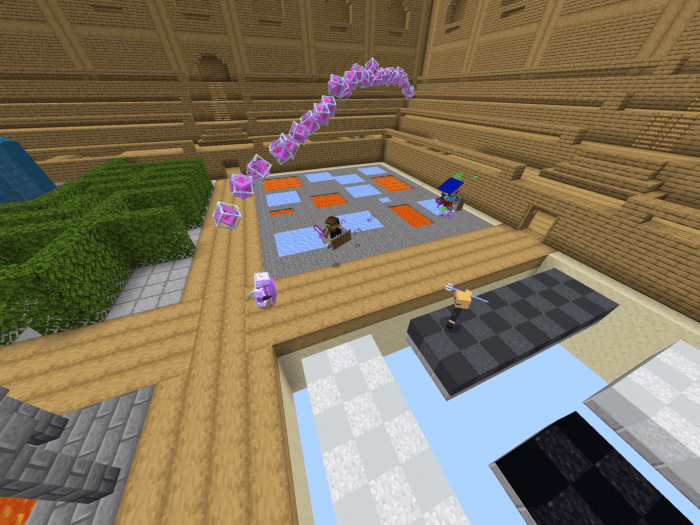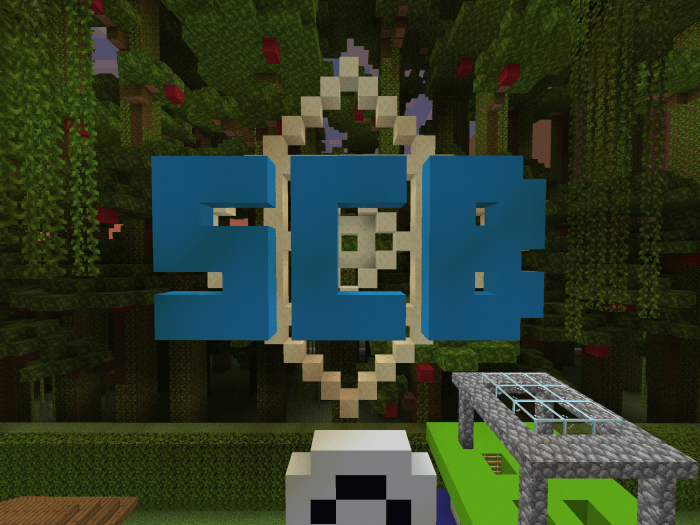 Select version for changelog:

Changelog
Major features:
Character creator added!
New map: Casino
4 new classes!
Parkour course added!
Minor features:
New Steve class
Boss stock rebalance
Fixes in Mall
Various other changes
This is most likely going to be the last major update to SCB, so I'd like to take the opportunity to thank you for the amazing response we've gotten. When we uploaded SCB, we thought our downloads would be in the triple digits if we were lucky, so we were blown away to see just how many we got. Thank you, and I hope you like our future projects just as much as you liked SCB!
Installation