Let's change one of the most widely used textures by tipping it on its side. This leaves so many new ways to build in Minecraft. This texture pack takes all the wood plank textures and turns them on its side.
I bring you the Sideways Planks Texture Pack. You might be thinking... this is probably the most simple and pointless texture pack out there. Somehow, this texture pack makes a world of difference when put into practice, allowing for nice wall textures and such.
This pack modifies the six plan textures currently in the game to be turned 90 degrees. Here are the textures--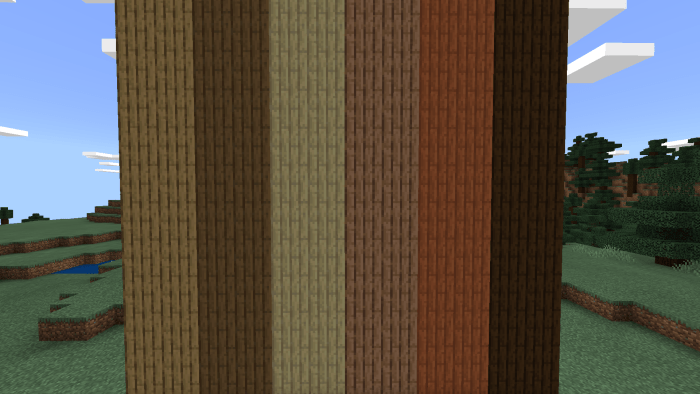 ---
This looks like one of those episodes of cursed Minecraft images or whatever... I think that's what they're called.
The following other textures are also modified as they are all tied to the same texture-- planks, slabs, fence, fence gate and pressure plates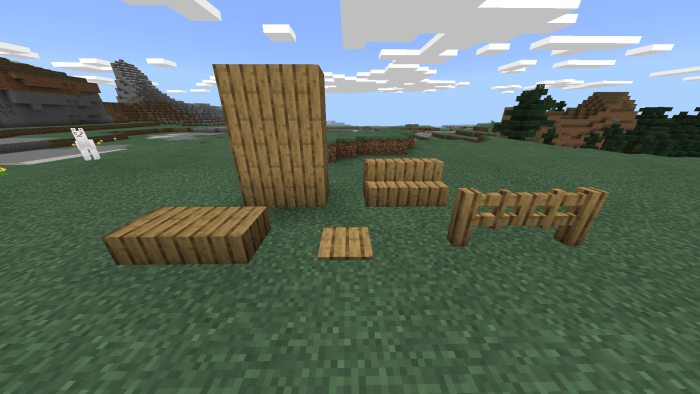 ---
I'm especially liking the fences. They look completely different.
Here's a setting I tried to create-- a booth at a restaurant. As you can tell, I'm not the best at building, but you get the idea.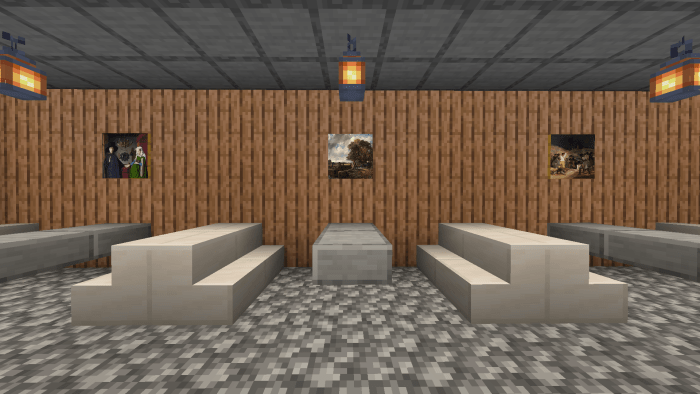 ---
And here's the thumbnail again in case you wanted a closer look.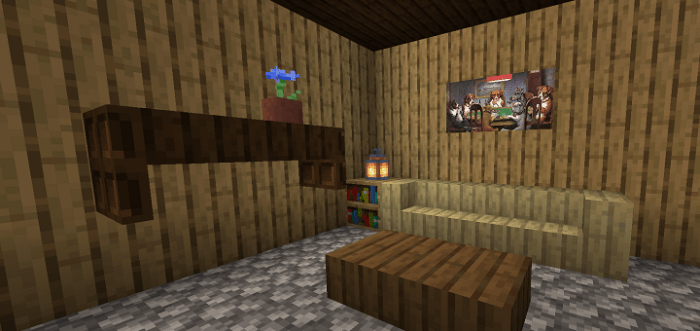 ---
There is also a setting to switch between the classic and the more recent textures. If you use the Classic Texture Pack (available free on the Minecraft Marketplace), you will have to toggle the setting.
I will probably eventually update this pack for when the new wood types come out in the next update.
You may notice different paintings in the pictures. Those are not included, but you can find that pack on my profile. I have plenty of stuff for anyone to check out there.

Anyways, thanks for reading and enjoy the download. If you have any suggestions, please let me know.