Enjoy to your favorite habits of Sweetness taste with SweetFoods Add-On! With 11 new in-game items - some sweetness include Ice Creams and more! Now added into your Minecraft game.
created by: r4isen1920
pack version: v1.4
Crafting & Usage
I. Basic Ingredients & Recipes
Before we craft the main foods, we'll need to have some of its ingredients first! Let's start with the basics - make a Flour with two wheat.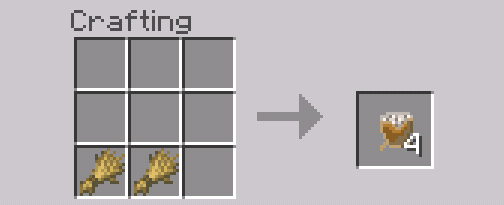 These are the Milk Bottles. You cannot just pour a bucket of Milk - it'll not be the right amount! So, we'll need to divide the Milks in the bucket into eight atleast where a bottle can hold. To do this, sorround the Milk Bucket with Glass Bottles in your Crafting Table! You can also convert back Milk Bottles into Buckets!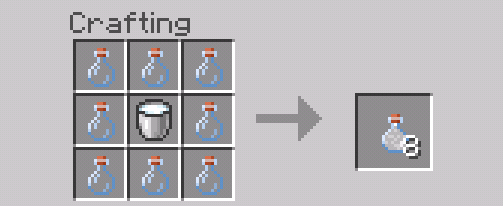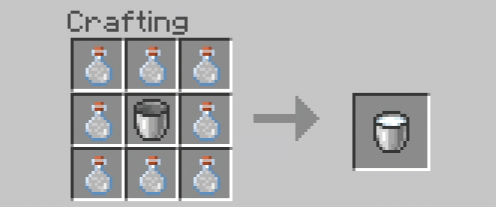 Added: Cake Slices. You can also slice cake that your hands can hold and also eat. No need to place the Cake on the ground to eat it - when you can slice it THEN eat it!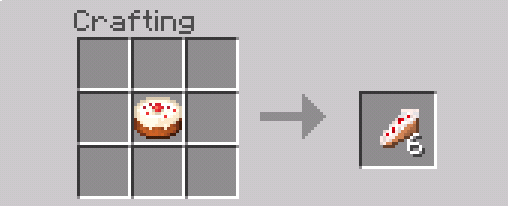 Vanilla Extracts cannot be crafted yet. To obtain this item, type /give @s sweetfoods:vanilla_extract in the in-game chat. There are also other SweetFood items that you can easily obtain - even without crafting: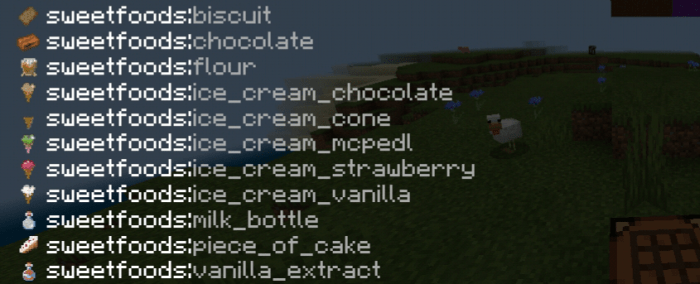 II. Secondary Ingredients
These are ingredients or recipes where items are either used from the Basic Ingredients. We'll also need some of those Biscuits! To craft, we'll need two flour and one sugar.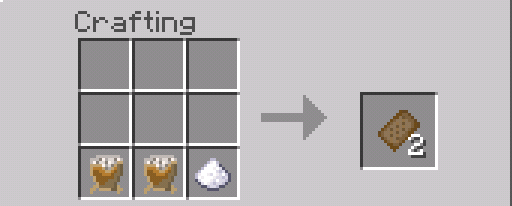 To craft an Ice Cream Cone, we'll need five Biscuits in a v-shaped form in your Crafting Table! As you can see below: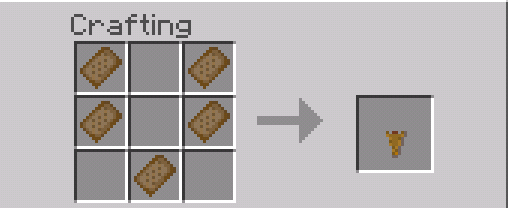 Chocolates! Yay! These are simple items indeed. We'll need 3 Milk Bottles, a Flour, 2 Cocoa Beans for rich flavour and taste, and finally, 3 Sugar to craft 3 chocolate bars.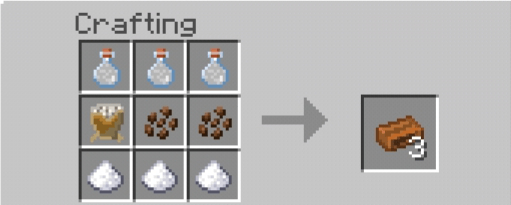 III. Tertiary Ingredients & Recipes
Finally, the third-level recipes includes ingredients from either the second or first levels. Here, third-level recipes include such as your favorite Ice Cream!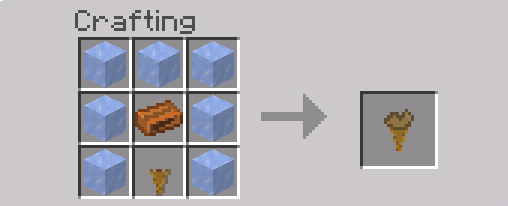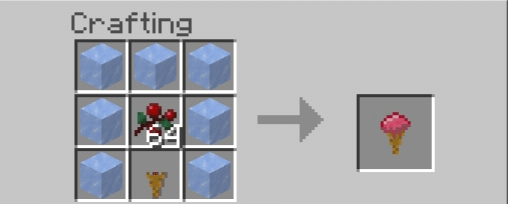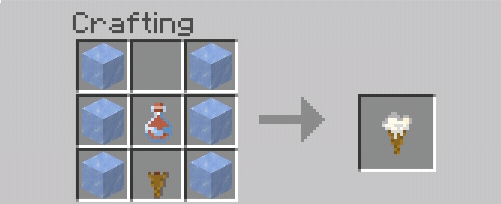 IV. MCPEDL Ice Cream
Brainfreeze: You'll get this effect with 0.8 chance, if so, you will gain Slowness for the next 10 seconds after eating.
Inspire: You'll get this effect with 0.2 chance, if so, you will gain Strength for the next 2 minutes after eating!
To craft, combine all three Tertiary Level Ingredient (Ice Creams) in the correct order and place Ice to keep it cool!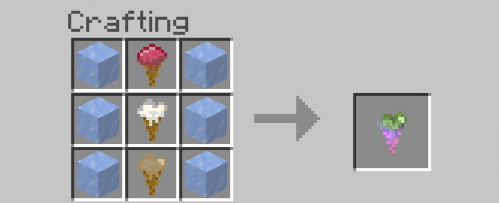 More Information
Just skip the ad by clicking the 'top-left' yellow button on the page. And you should be redirected to mediafire to download the add-on. Ad only lasts for 5-15 seconds to support this add-on.
Do not distribute unfairly or without my permission.
Experimental Gameplay must be enabled.
Select version for changelog:

Changelog
Note to admin: don't show on homepage, thank you!