If you've been with the car community for atleast 2 weeks, there is no way you haven't heard its name being tossed here and there every once in a while. The 86, the Trueno, the Shitbox. A car that some love, some hate. Whether you knew it from the anime Initial D, or you somehow knew about it some other way, which I highly doubt but still understandable. Either way, its definitely a car that has its advantages such as easy to modify, light and affordable. So get the keys, start the engine, lets deliver some tofu.

A brief history
"The AE86 series of the Toyota Corolla Levin and Toyota Sprinter Trueno are small, front-engine/rear-drive models within the fifth generation Corolla range — marketed by Toyota [...]" -Wikipedia

I highly recommend reading the whole wikipedia article for yourself, I cant put everything in the wiki here. Quite an interesting read!

Car details
Has a moderate speed, 3 seats, container slots (meant as a trunk or glovebox), animations and sounds.

Car colors
Comes in 2 colors and 1 custom livery.
White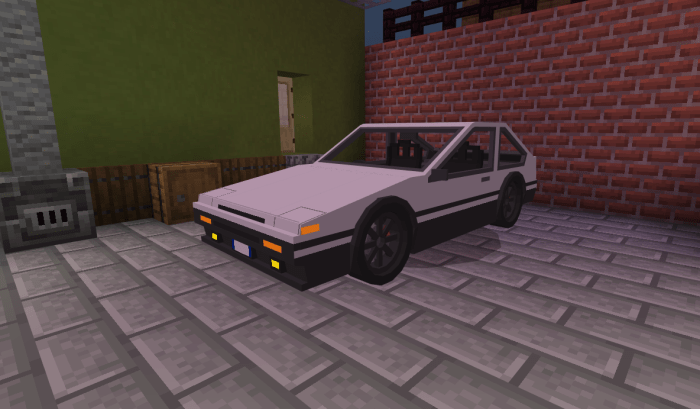 Red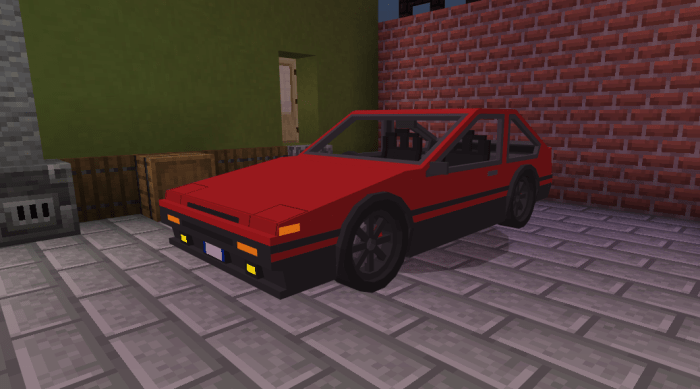 White (Takumi Fujiwara's 86 from Initial D)
The Fujiwara Tofu Shop decal is on the right side of this car. Refer Extra Images > Side view.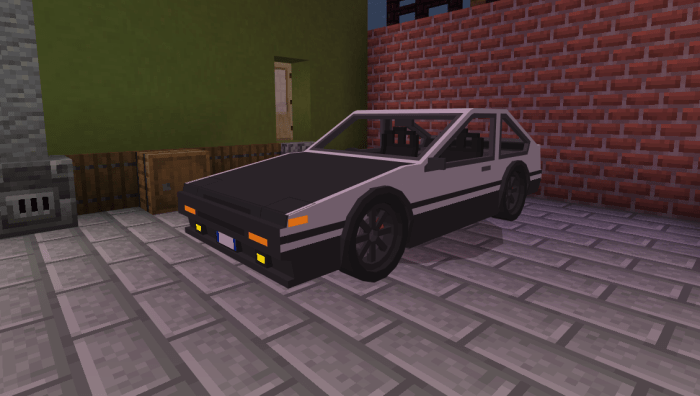 Extra Images
Side view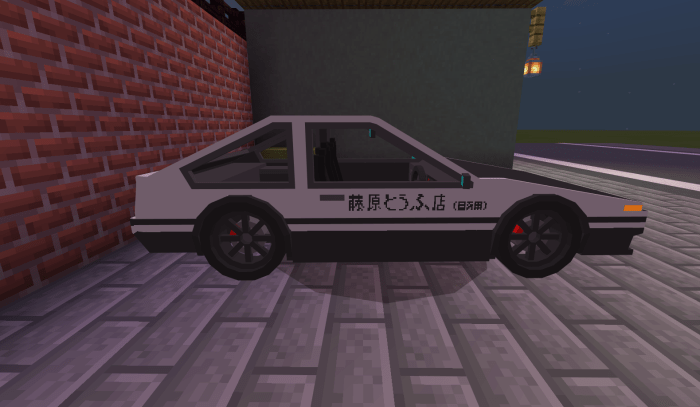 Back view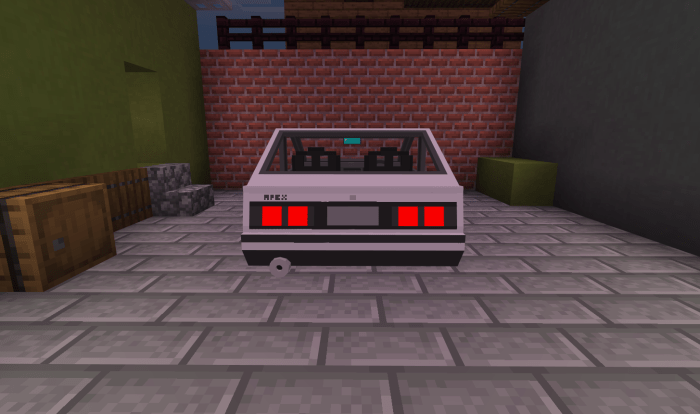 Interior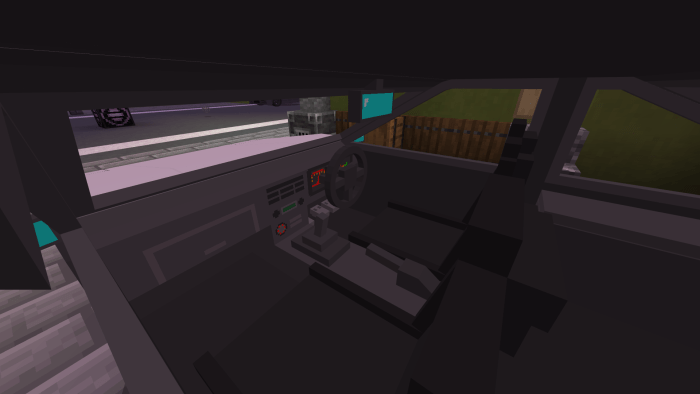 Where's the popup headlights?
For all those popup headlight fanboys, I've made it so that when you actually sit in the car to drive it, the popup headlights will popup!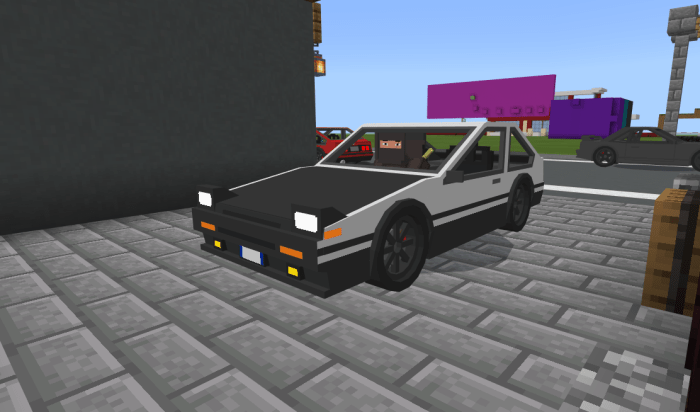 How to obtain
Method 1: Get their spawn eggs from the Creative Inventory. They are classified as spawn eggs.
Method 2: Use /summon commands:
/summon ae86:white
/summon ae86:red
/summon ae86:id

Contacts
Twitter account: @ashminggu
Instagram account: @ashminggu
Email account: [email protected]

As for @ashminggudev on IG, I'm having problems logging into that account so for now, contact me through @ashminggu in case yall have a problem or so.
Also just note, I haven't been able to make addons as consistent as before, I've been having alot of stuff to handle in this month, possibly lasting till' December. Sorry to everyone who I couldn't fulfill their request as of now. ):

Problem with AdFly?
Contact me through one of my contacts listed above and I'll send a direct download link, no AdFly restrictions!

This addon is exclusive for MCPEDL. Any other websites that distribute this addon without my approval are false and are an act of plagiarizing.

Installation
1. Download both Resource and Behavior packs. The files are below.

2. You will be sent to the Adf.ly redirection page. Just wait 5 seconds and skip. (Note: You'll might be ask to allow some notifications, just deny all of them).

3. Wait for another 45 - 60 seconds at the "Please press 'Allow' to continue" page.

4. Download the files.

5. Once downloaded, click on the files and it will automatically open up Minecraft to start importing the files!