Have you ever though that diamond or even netherite swords were too weak for endgame Minecraft? Or maybe you have an addon that adds bosses and you need an easier way to take them out. Maybe you just wanted a balanced weapon that was truly powerful. In any case, my addon is perfect for you.
The first step in creating your mighty weapon is building one of its three parts: the blade, hilt, and crossguard. For the purposes of explaining this addon, I will start with the blade. For the blade, you will need seven blocks of diamond and two obsidian arranged in the formation below. Note: you do not actually need nine diamond blocks or 21 obsidian in each place. Just one. The blade itself is not actually a weapon, and will do no damage, so it is best to keep it locked away within a chest, lest you lose it.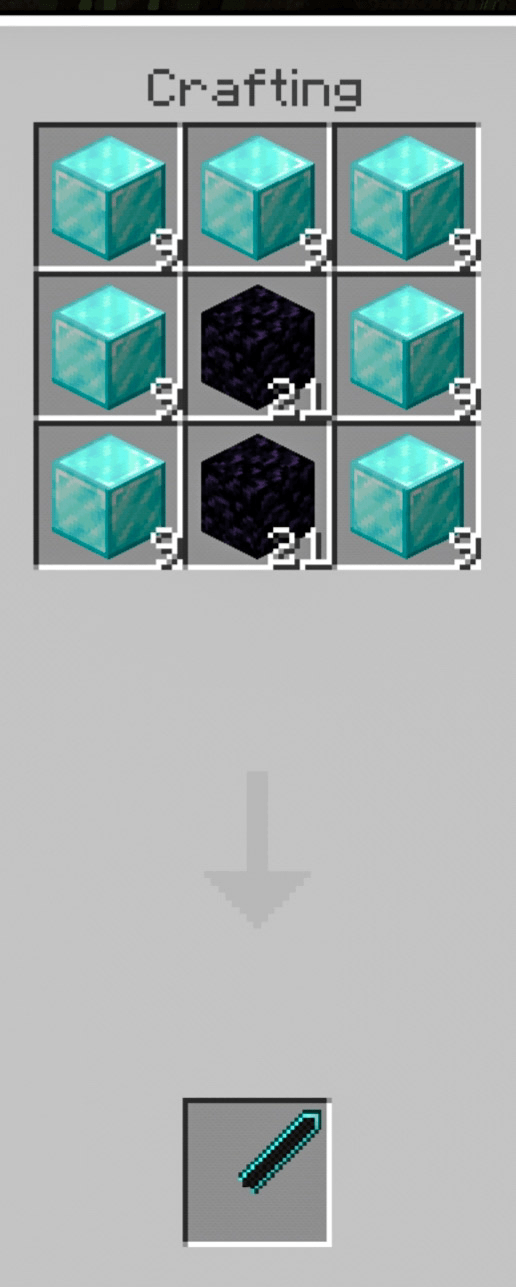 Next, you will need to create your crossguard. The crossguard requires three obsidian and a single diamond block in the following formation. The crossguard helps defend against oncoming attacks when used on a sword.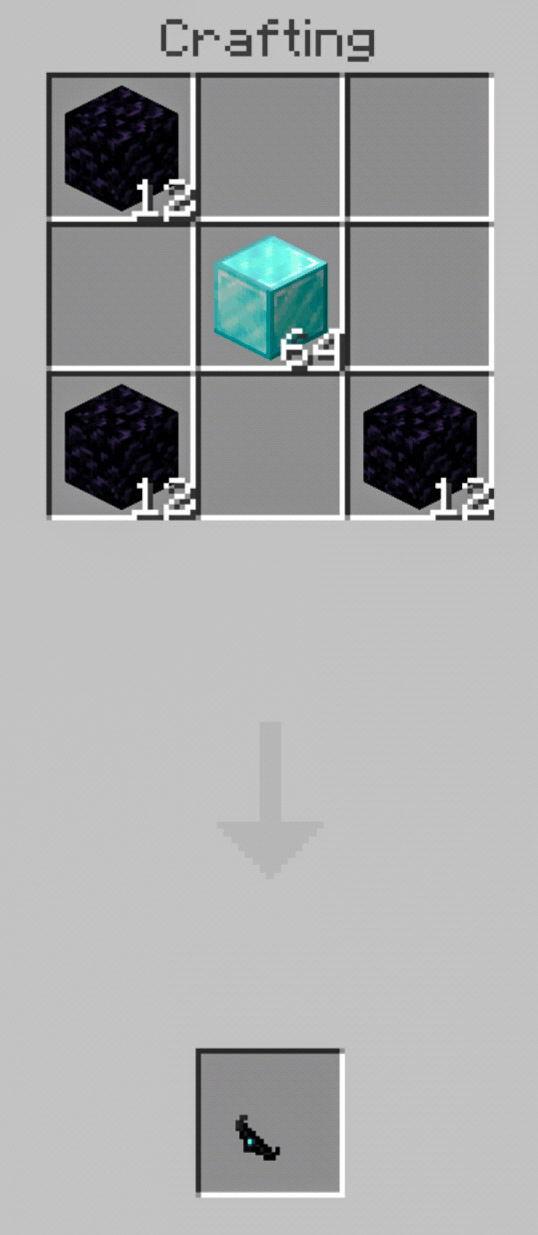 Finally, you will need a hilt, which can be made using two nether stars and five obsidian arranged like this. The hilt can be one of the most important parts of a sword. The blade and crossguard might have direct combat use, but without the hilt, they are both completely useless and unusable. You will have to defeat the Wither twice over to create the hilt, but it is worth it for the end result.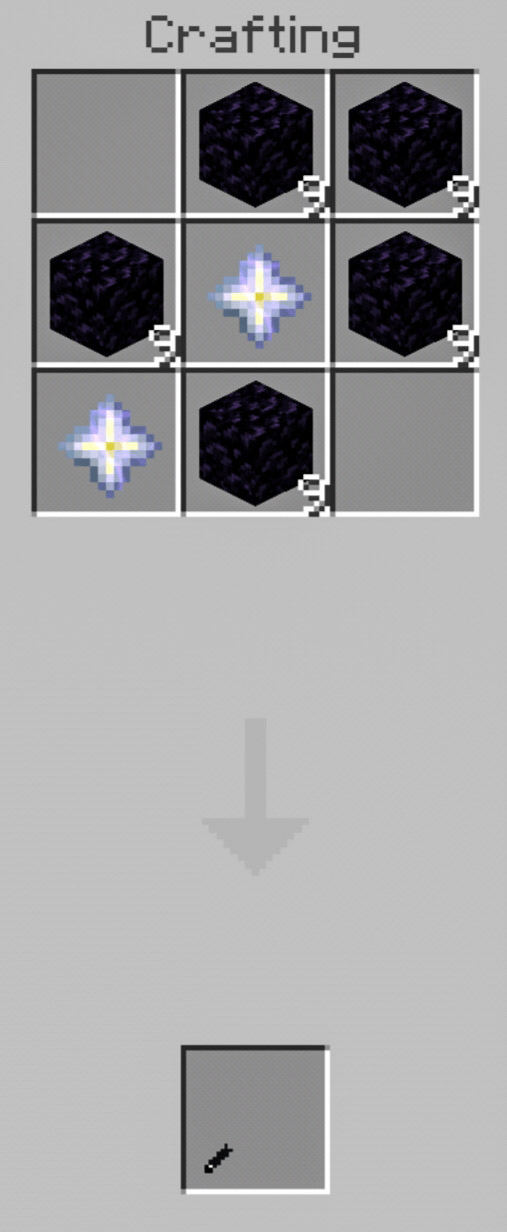 Once you have created all three parts of your weapon, you can assemble them to create a sword unlike any other. It will shine with a luminescent energy. You were the one worthy of building this sword. Only you could restore peace to the minecraft world. The chaos insuers will fall before the mighty power of your sword.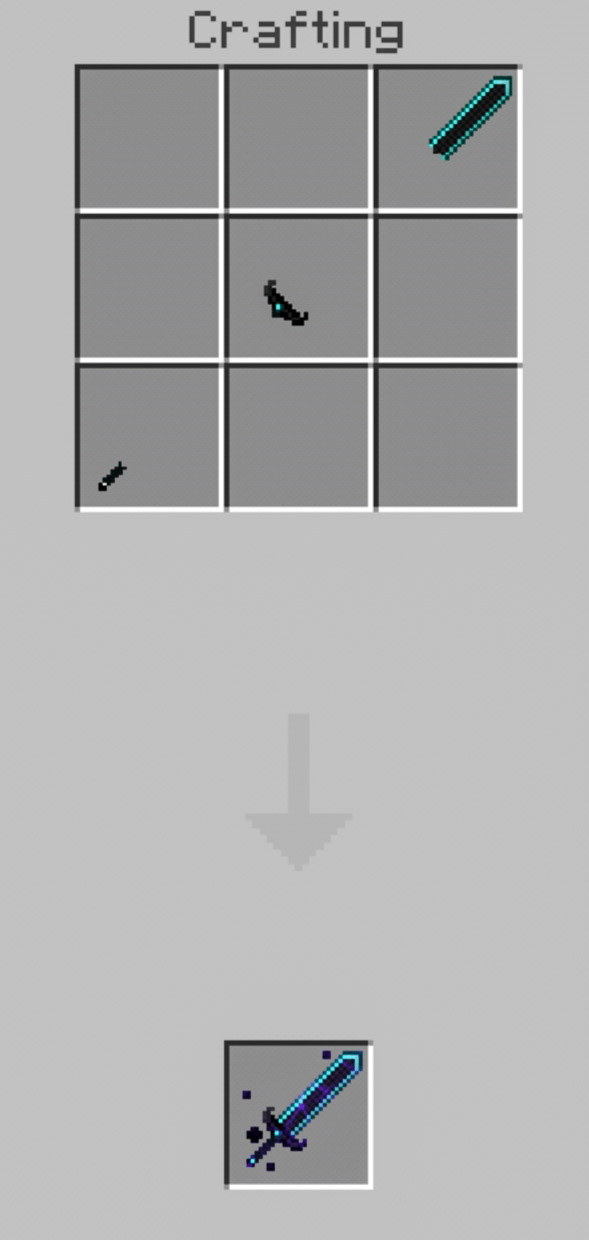 The Ultimate Sword deals 30 damage, which is enough to one-shot an unarmored player, creeper, or most other common monsters. Along with the massive amount of damage, you will also gain speed, resistance, jump boost, and slow falling. This combination makes killing you more difficult than killing the ender dragon. In all finality, the sword requires 2 nether stars, 10 obsidian, and 72 diamonds.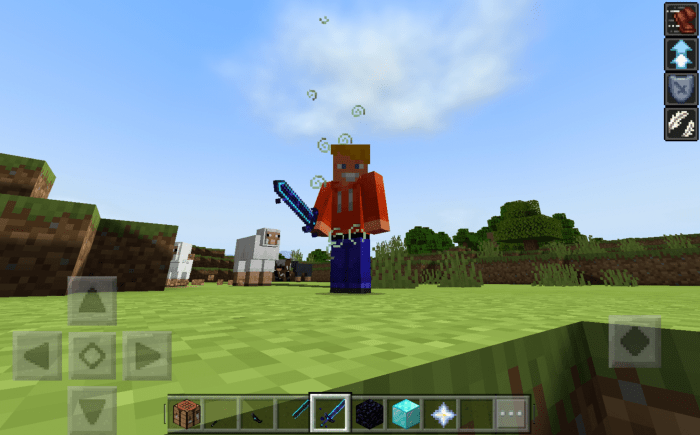 Added in-game pictures showing the sword in a player's hand
Changed the description to be more detailed.
Higher resolution images
Downloads
Supported Minecraft versions
1.14