A shader pack that subtly change the way you look at Minecraft.
This shader pack is aimed to improve some of the basic lighting and visual projections by introducing a very unique way of rendering it in its own way. Colors are more vibrant, surroundings are more atmospheric, and even the overall gameplay.
Have a shader nice and pretty, basic makes unique.
Proudly presented to you by Ultra Shader Foundation.
REMINDER:
Due to changes in entity rendering methods, this shader pack can only work on version 1.14 and above.
PLEASE NOTE:
My shader pack is designed to ONLY WORK ON RELEASE VERSIONS NOT BETA VERSIONS because I'm too lazy to sign up for beta plus beta versions are tend to be unstable anyway…
WARNINGS FOR SNAPDRAGON USERS:
UltraMax Shader have been confirmed to not be compatible with majority of Adreno based GPUs. If your phone is a Snapdragon chipset or has an Adreno GPU, unfortunately this shader pack is not for you… Unless somehow I find a way to fix it…
Identifying Compatibility:
To identify whether or not this shader is compatible with your device, check your character skin in the home menu: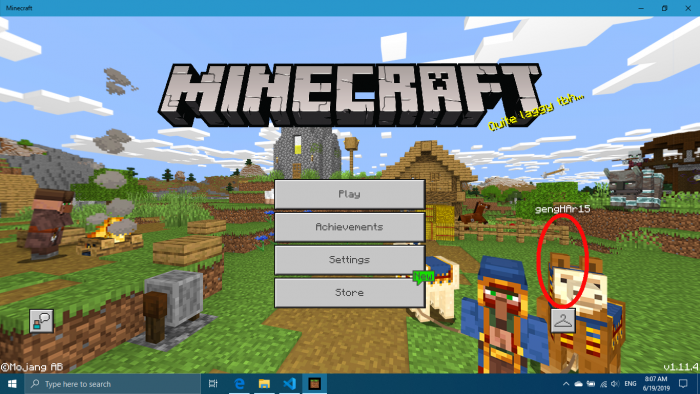 If the character is invisible, that means this shader pack is incompatible with your device. In some rare cases, you may have the character render properly but the rest of your world seems out of place. From here, proceeding the use of this shader pack is at the user's risk…
Meanwhile,
Have a look at some screenshots I captured here.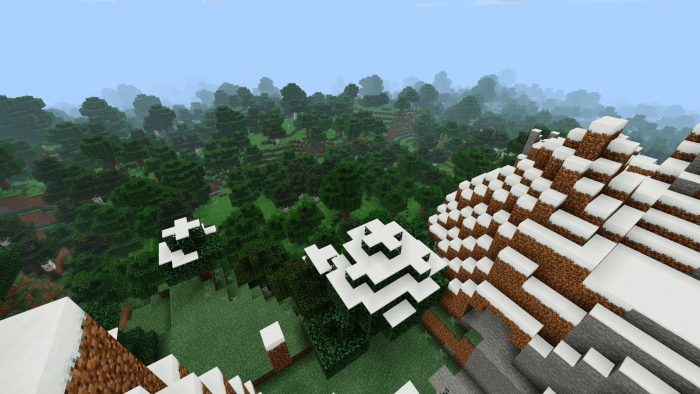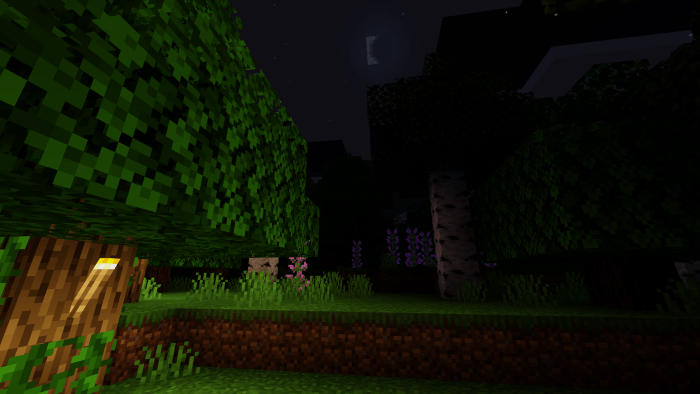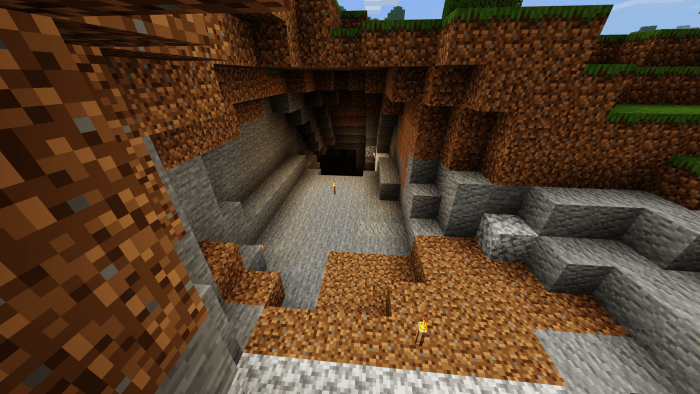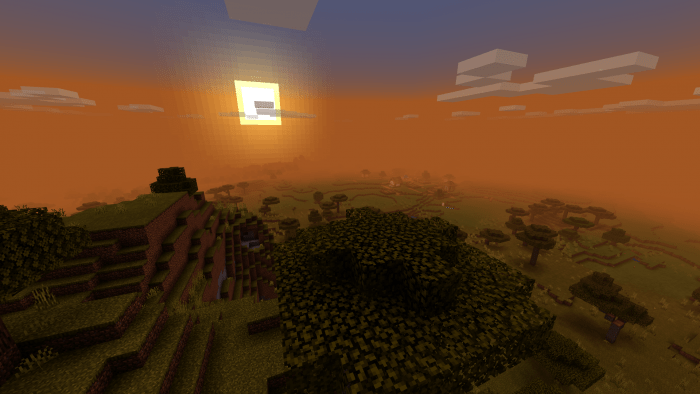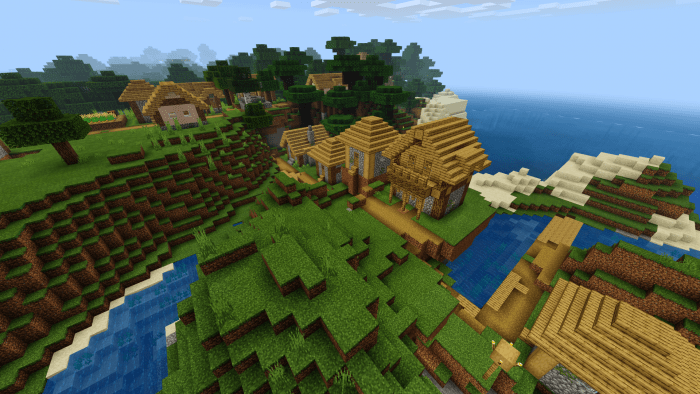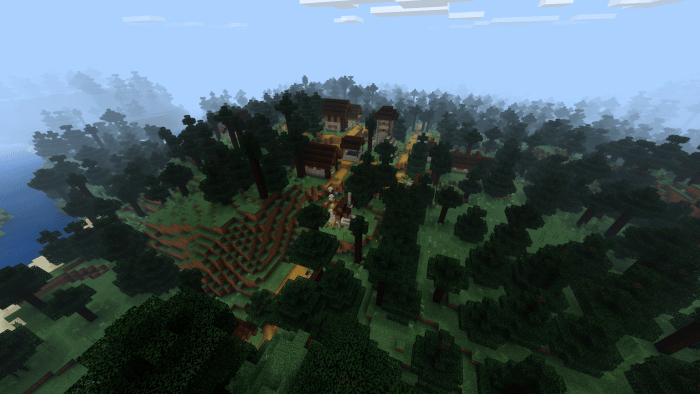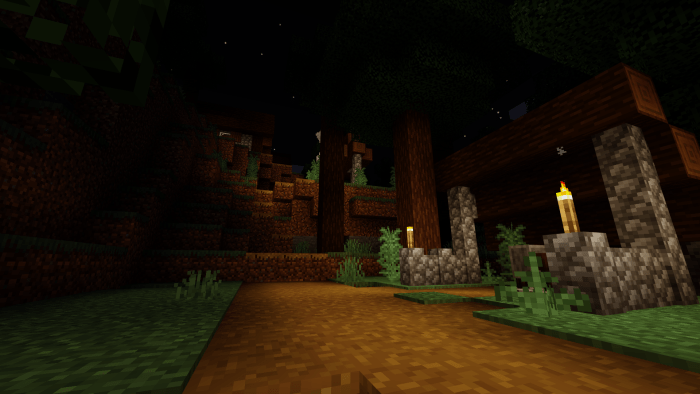 Monochromatic effect when raining.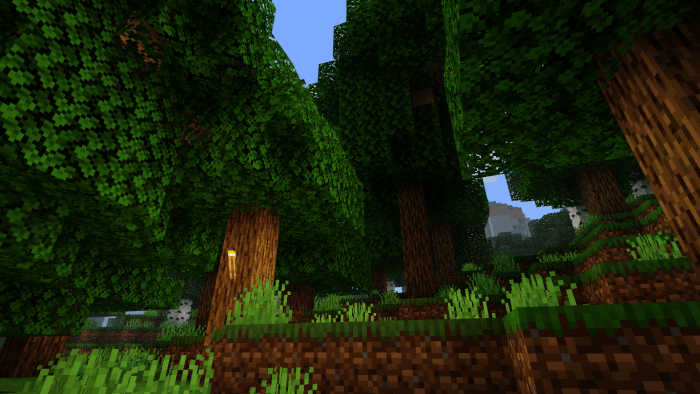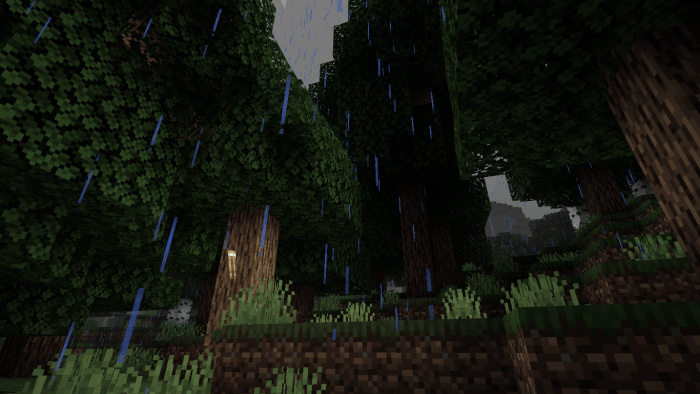 Monochromatic filter will not affect entities and banners: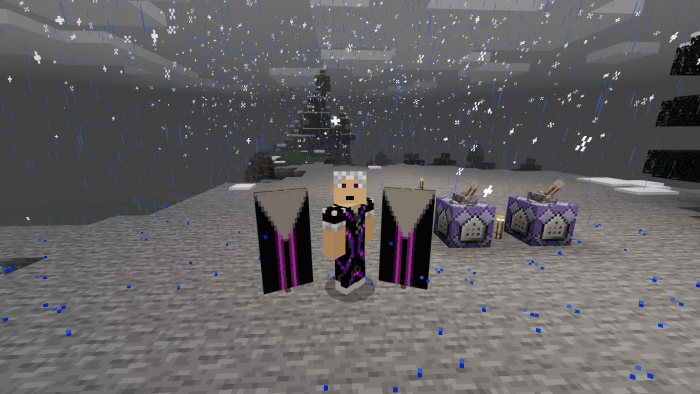 Monochromatic filter will no longer affects your experience underground: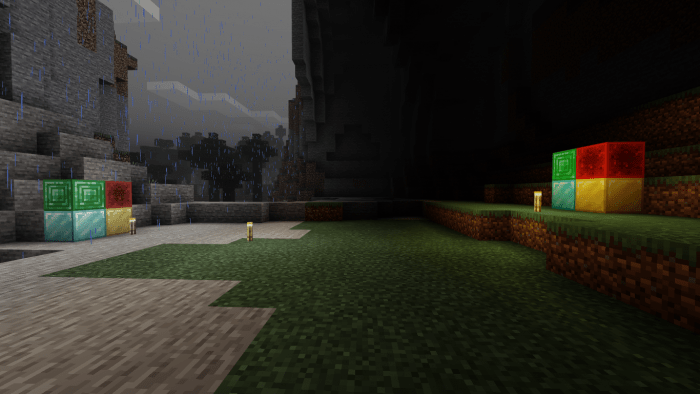 Chroma Selection Box:
– Not affiliated with Razer,
– Only applicable to Chroma version of the pack.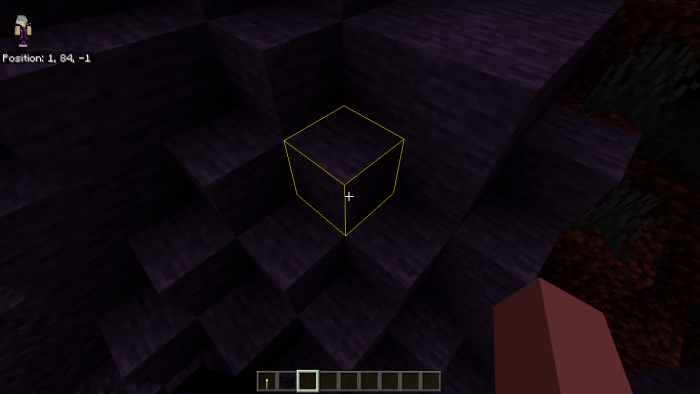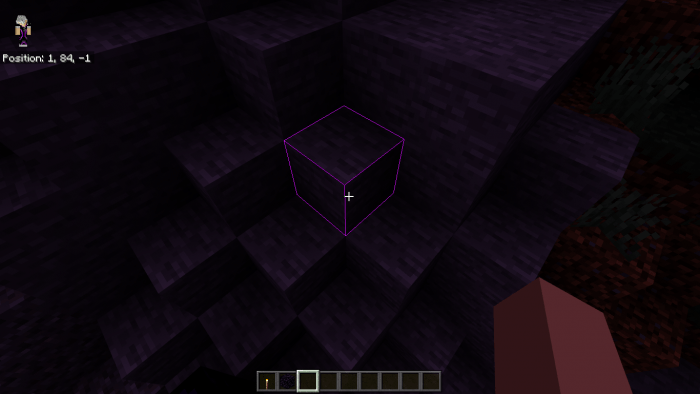 New wave rendering method (Best watch in-game):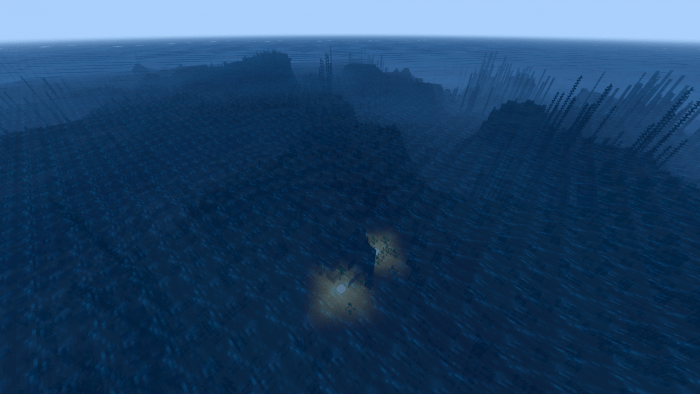 Underwater: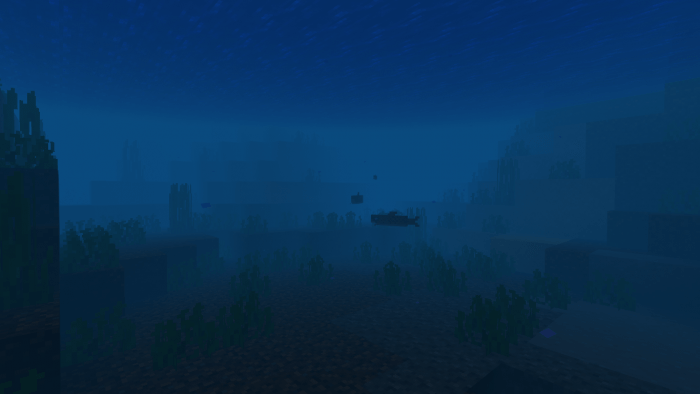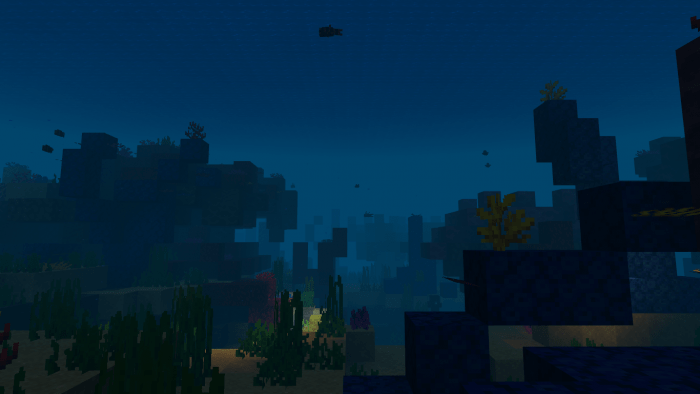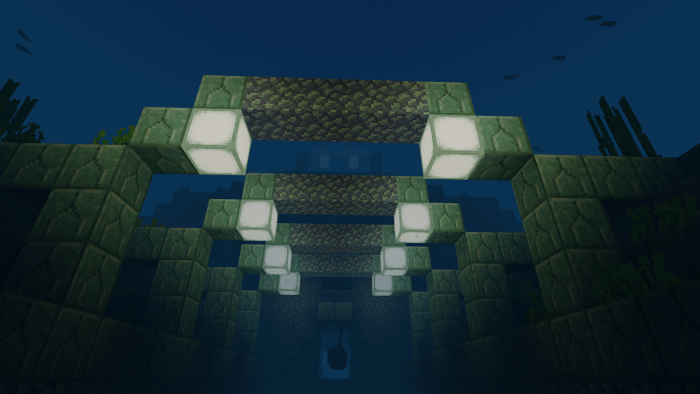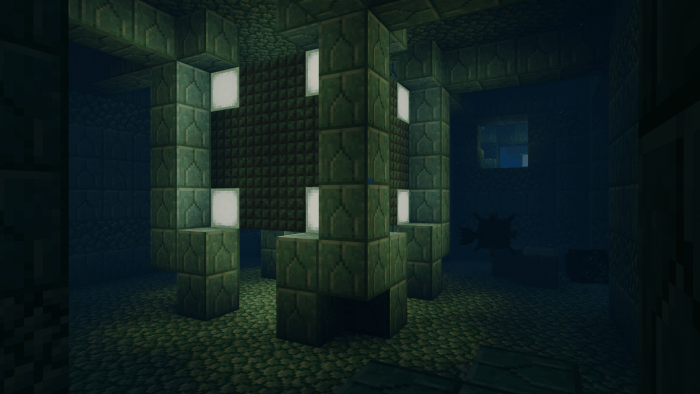 Dimension views: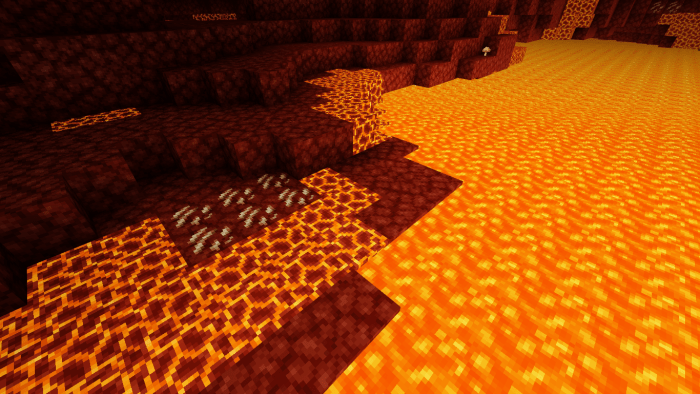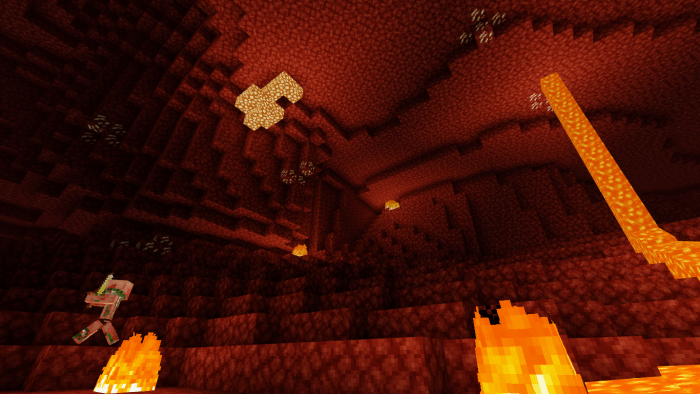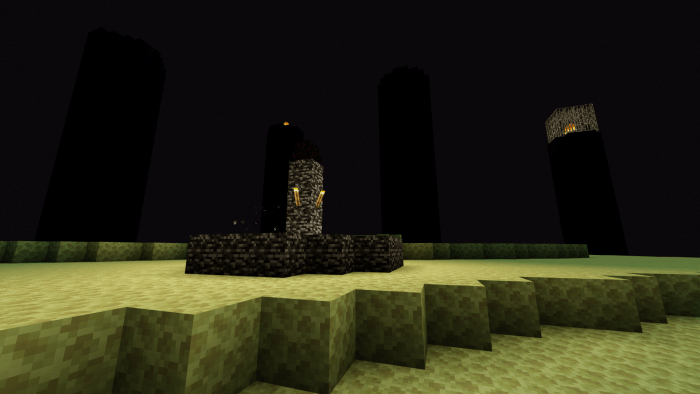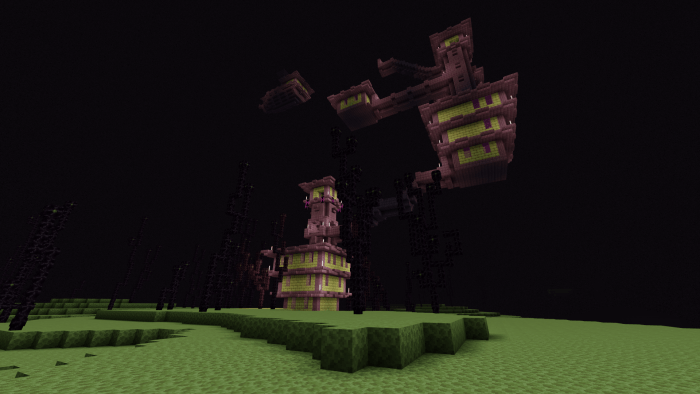 Improved beacon beam: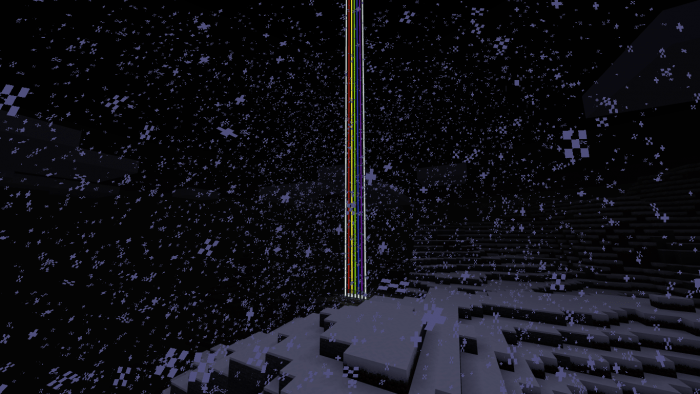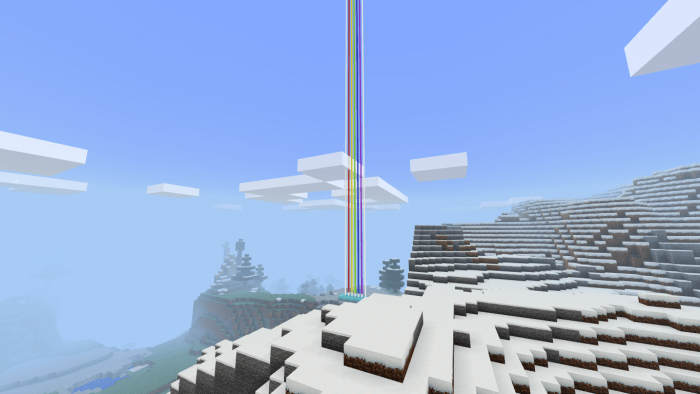 UltraMax Shader now have shadows!.. Although previous implementation is just generic Minecraft Shadow…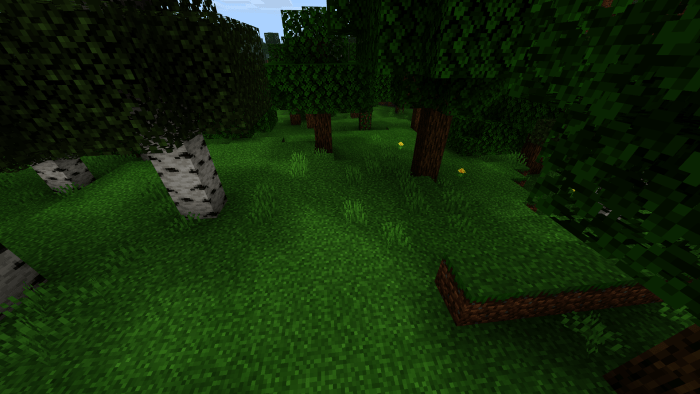 Shader based sun and moon! And it's squared!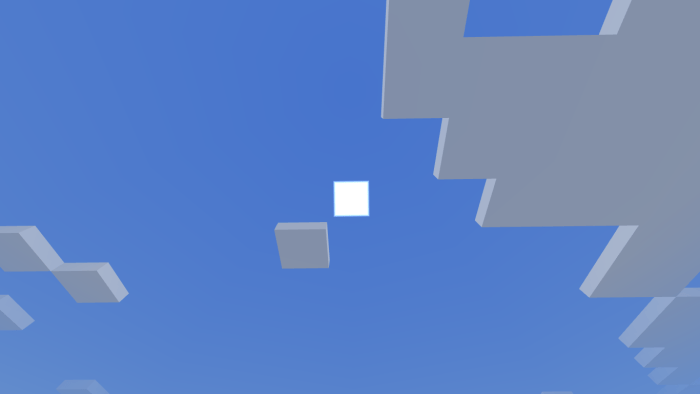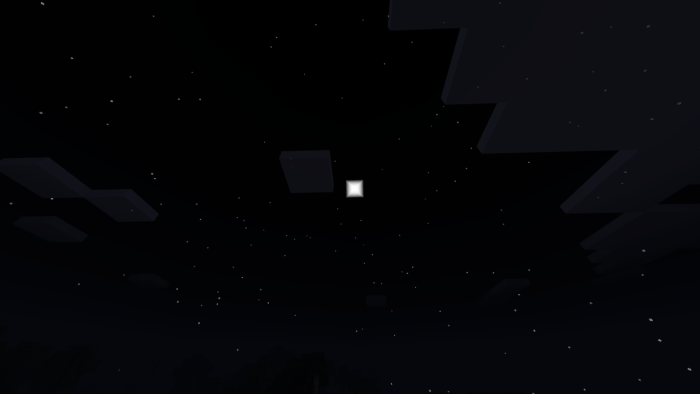 Pictures taken are from Windows 10 edition of Minecraft. For further information, please read the Terms and Conditions included with the pack or contact Ultra Shader Foundation via email at [email protected]
Updated resources to version 1.14+.
Fog now renders closer to player when raining. Note that this effects also applied underground and when facing down. Going to fix that one once I have a proper fix for it.
Shader based, squared sun and moon.
Exposed last versions of UltraMax Shader under one single link for backwards compatibility and last working version reference. Take note that Ultra Shader Foundation no longer provide last version support for any issues arise apart from using them to determine the current issue.

Updated screenshots... as always...
Cleaned up redundancy codes.
Migrated Terms and Condition to a PDF file included in the pack.
Added shadows.
Updated pack manifest to use 1.13 format.
Some minor tweaks and changes, have nothing to do with performance and compatibility improvements.

0: Again, got an update for the featured image...
1. Updated code source.
2. Fixed transparent objects not rendering properly for Mobile platform.
3. Fixed water rendering with new method, see https://twitter.com/gengHAr15/status/1174720874022178816 for video.
4. Removed redundant files (help reduce pack size).

0. A bit of an update to the displayed image...  
1. Fixed underwater rendering bug,  
2. Fixed water glitch. However, you will see apparent slices at chunk borders. All of this due to a problem caused by Minecraft which I have no power to fix it entirely...  
3. Improved beacon light beam,  
4. Improved torch light rendering (From UltraMin Shader, also check it out if this shader fails to render on your device...),  
5. Improved download link (Included a download guide in installation description...),   
6. Includes more download option for Chroma, Black or White selection box variant.  
7. Removed entities and banner monochrome filter (because there's no way I can do the same with how I do on terrain monochrome filtering),  
This version will be the last update on UltraMax Shader. If any of you encounter bugs or glitches, I can only provide individual support on both troubleshooting and bug fixing. I won't be uploading a new update with bug fixes until either I recover motivation on making Minecraft Bedrock Edition shaders or until Render Dragon releases or Minecraft got a complete overhaul on the graphic engine et cetera et cetera...  

Completely removed old codes, completely revamp current codes, completely revisited new codes.
1. New Chroma Selection Box (Not affiliated to Razer).
2. New Monochrome filter when raining,
    Notable issues: In some conditions, the filter seems to glitched when looking at sunrise and sunset. On the other hand, when in caves or under low light environment, sometimes the filter kicks in. If you did experience this problem, don't worry. I am currently working on a fix for that.

3. Added waves (Early development).
4. Changed night code, now night time is (a lot) darker than since new night implementation.
5. Changed tone map gamma, find out a perfect gamma value from experimenting with Desmos.
6. Updated splashes.json.
7. Updated Terms and Conditions. Please read the terms and conditions if you're planning to use UltraMax Shader other than normal game play.
Updated the shader pack resources to 1.12 resources. That means this shader pack is now incompatible with previous versions of Minecraft.
0. New screenshots to showcase the new updated graphic rendering.
1. New light rendering method (Open for further improvements).
2. New night rendering method (Implies above description).
3. Changed lightning color slightly.
4. Changed particle color slightly.
5. Removed old unused items from the pack previously used for backwards compatibility and code troubleshooting.
6. Fix horse model (by defining a "min_engine_version" to 1.12 in manifest.json)...
7. Fix fog colors doesn't match sky fog color.
8. Fix beacon beam color distortion, and improved it more.
9. More download links (MediaFire and OneDrive).

0. SLEEK NEW LOGO. :D
1. New night code, slightly brighter night, ever so slightly brighter cave...
2. White selection box in relation to dark caves.
3. Reorganized and updated functions,

0. Updated the image description... :D
1. Reverted cloud to vanilla cloud (requested by many).
2. Remove vignette due to issues.
3. Fixed banner rendering fog incorrectly.
4. Modified more death message,
5. Disabled all links to previous versions. Should any of you want to use the older version, contact me via my Twitter or Gmail.
If you experiencing a severe lag while using this shader pack on Windows 10, immediately report it to me via Twitter or Gmail with your computer specifications included. I am experiencing this problem after updating to 1.11.4 and still have no idea what could cause this to happen.
1. Fixed Sun and Moon render as white square in the sky. (This is an experimental version and not a proper version. Sorry...)
2. Fixed Villager profession skin not rendering in the new update. (Outdated code)
3. Introduce custom death message. (Not important)
For the next update, all links to the previous version of UltraMax Shader will be removed. Should any of you want to download the previous version, you have to contact me via Gmail to get access to the old version. Links given will have expiry duration.
1. Fixed Windows 10 Edition cloud not rendering on some devices (hopefully)...
2. Separated functions to its unique files for easier editing.
3. Added new splash text and loading message (which is not necessary)...
4. Optimized custom noise sampling.
5. New fog algorithm.
6. Introduce new bugs and glitches as well...
7. Migrated from Google Drive link to MEGA link instead because of MEGA's huge cloud storage capacity.
Installation
Downloading Guide:
 On PC, click the link. You will be redirected to OneDrive cloud storage service.
 In the directory, choose your desired pack version. Clicking the zip files will download them, clicking the mcpack files open up a preview. There will be a download button there.
On Mobile, same ordeal...

Downloads
Supported Minecraft versions
1.14
Resolution
Shaders