Here's a fun little addon, something that's not car related, but more focused to the interior customization industry. Or in simpler words, furniture! This addon adds a few furniture parts that you can use to enhance your living room experience!

Origins
This addon started as a personal addon I used for my own personal city build that I have been working on. But after a while, I thought of sharing this with the Minecraft community as I thought it could help others in enhancing their living rooms of houses and stuff. Just note that as this was used for personal use, there might be some furniture parts that are not suitable for your needs. Comment down below on what do you need for your living room and I'll try to implement it in the next update!

Addon Info
This addon adds 12 furniture pieces;
Sofa
Can be seated up to 3 people at one time,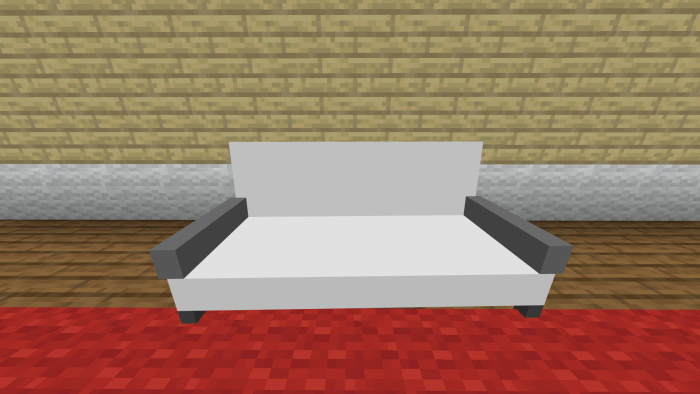 Chair (Model 1)
A simple chair that took me literally 2 minutes to model. Can be seated by 1 person at a time.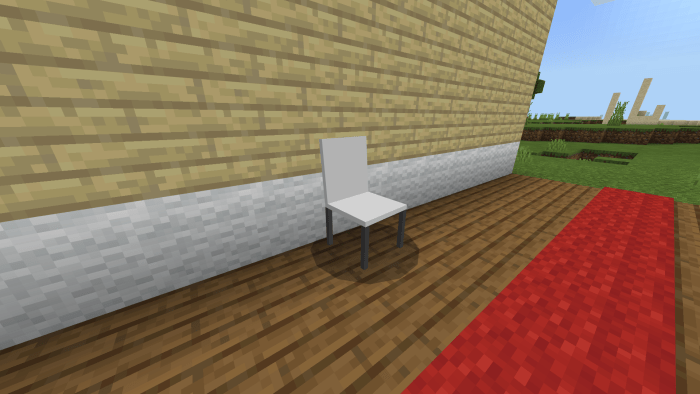 Chair (Model 2)
Like the Model 1, but more stylish I guess?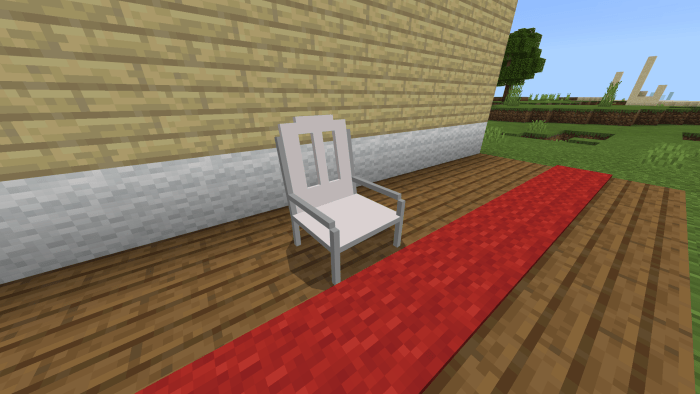 Chair (Model 3)
Suitable for a more indoor, carpeted room. Watch TV, sleep, eat and other stuff with this comfy model!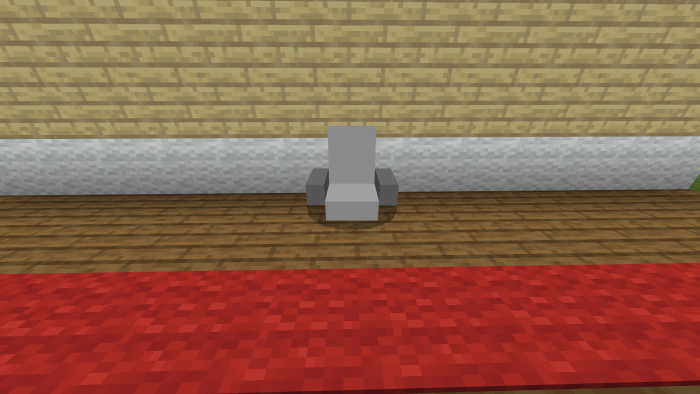 Coffee Table
Your traditional coffee table. Put it infront of your sofa!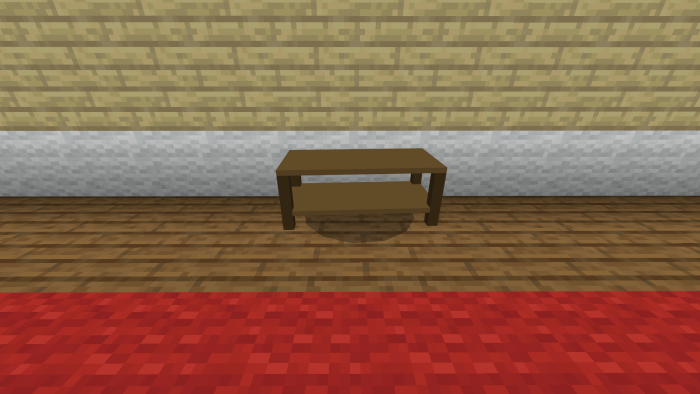 Cabinet Coffee Table
A more modern coffee table. Also comes with an inventory slot (as the name suggests).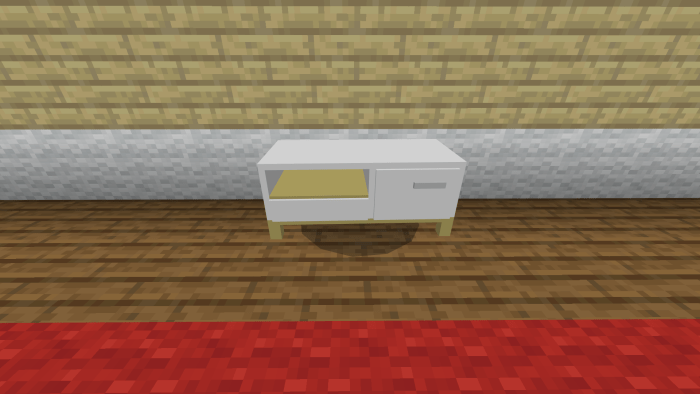 Table 101
Its just a t a b l e.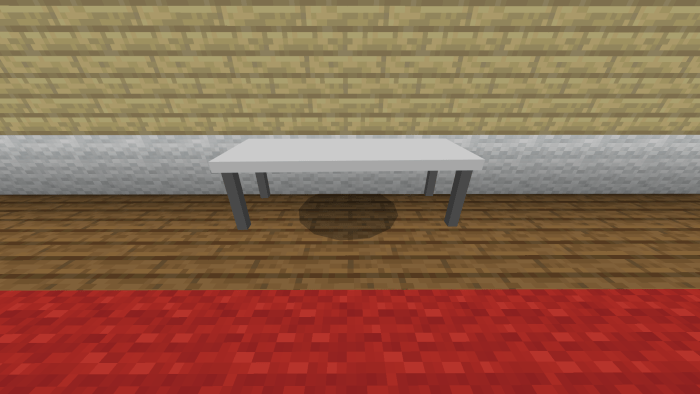 Table with books
The table, but better! Has an inventory slot and a small bookshelf.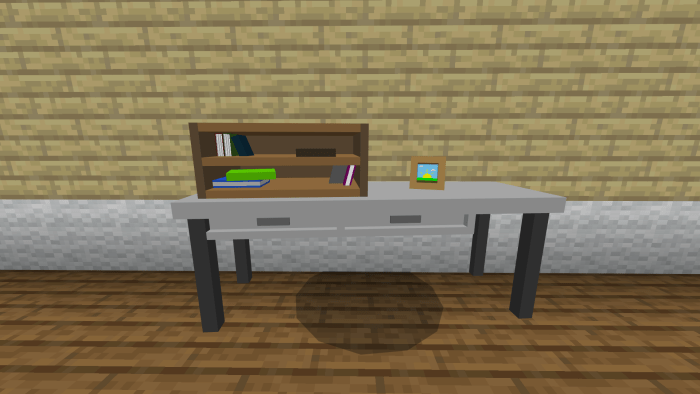 Table with laptop
Like the table with books, but instead of a bookshelf, it has a laptop! Definitely not sponsored by Datasaur! (If you know, you know) (: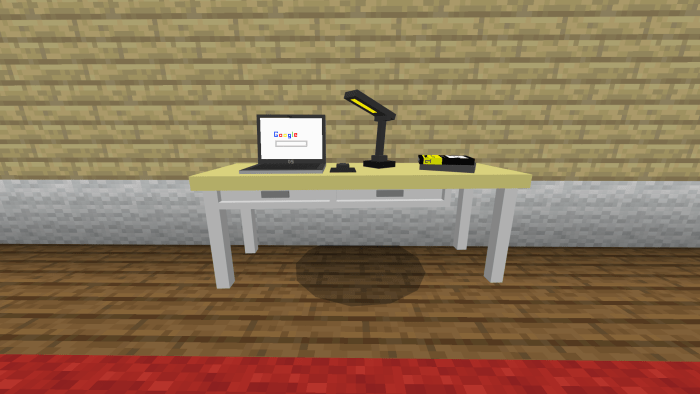 Table with TV
I'm aware that this is a more old and retro design for a TV. But to me, it gives a more living room vibe than your typical modern day flat screen. Though, will add that in the future as a separate model.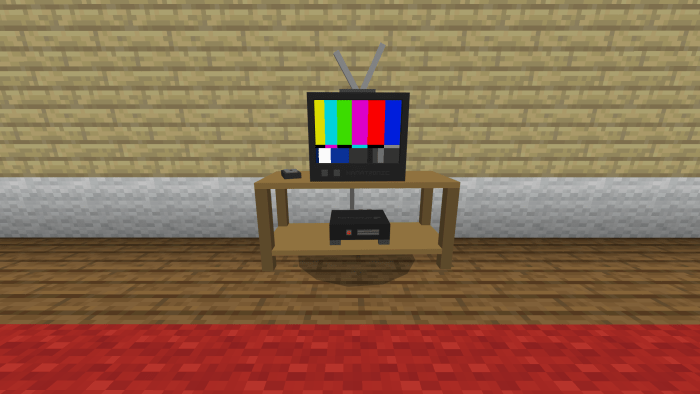 Round table
Like the Table 101, but round!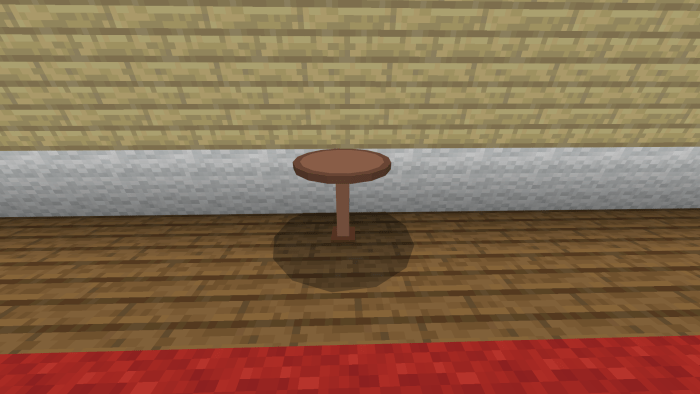 Lamp
Probably my least favorite model. But its there for a reason?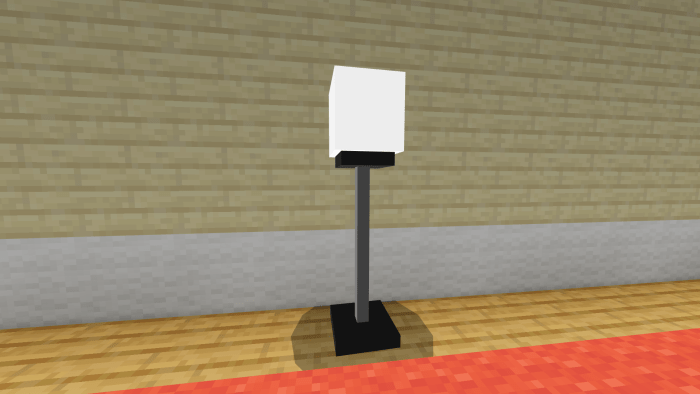 Example of set up of furniture (is same as thumbnail)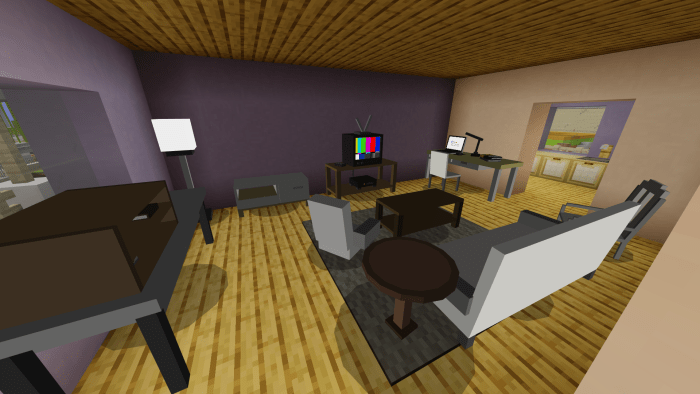 How to obtain
Just use the spawn eggs from the Creative Inventory. Using /summon commands is possible (example: "/summon uflr:sofa") but its not really suitable, arrangement-wise.
Contacts
Instagram account: @ashminggudev
Email account: [email protected]
Discord account: ashminggu#7435
Special note for TGplayz
I've been using your Hyper Car Racing Map for screenshots in my previous addons. And I am aware of you're latest comment in my Supra addon. Therefore, I would like to formally request permission to use your map. Maybe we could get in touch somehow? My contacts are as above (:
Thanks in advance!
Note for everyone who has been following me from my car addons..
My next car addon will be posted by the 1st of June (UTC+8) time zone! This addon (as mentioned above) is a side project!


Installation
1
. Download both the Resource and Behavior Packs (Links are below).
2
. You will be sent to the Adf.ly redirection page. Just wait
5 seconds
and skip.
(Note: You'll might be ask to allow some notifications, just deny all of them)
.
3
. Wait for another
45 - 60 seconds
at the "Please press 'Allow' to continue" page.
4
. Download the Resource / Behavior Packs.
5
. Once downloaded, click on the files and it will automatically open up Minecraft to start importing the files!