This addon was created by my brother as his first addon! Just a simple addon that adds Water Jets to your worlds! Who needs boats to explore the seas when you can fly around in this vehicle with a much better perspective and faster speed!

Origins
This model is based off a Lego Creator set that I bought a few years back. Not sure if it is actually based off a real model tough.
Addon details
Has only 1 color for now, can fit 3 players at a time, fast speed and floats on water (if you couldn't tell from the title).
Front view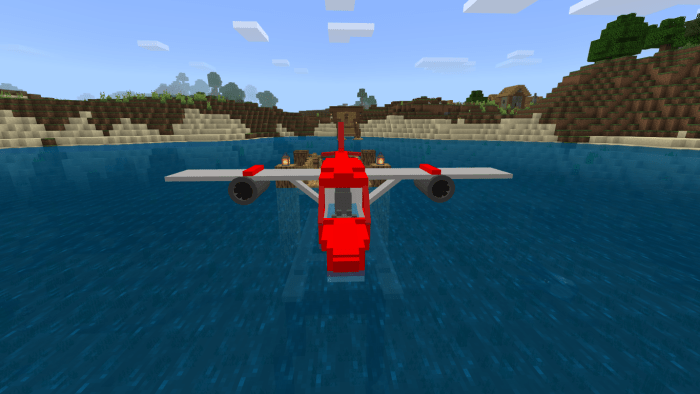 Front-side perspective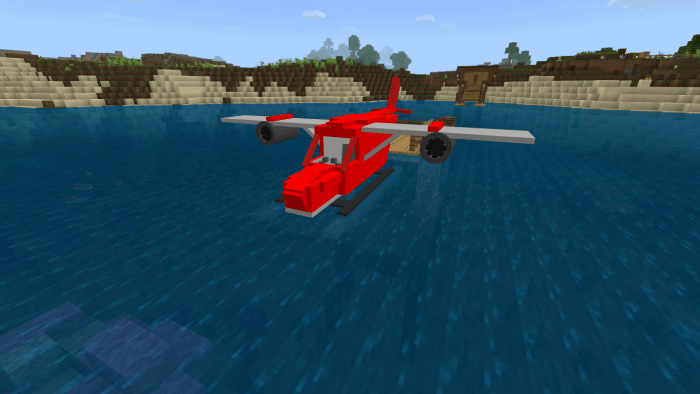 Side view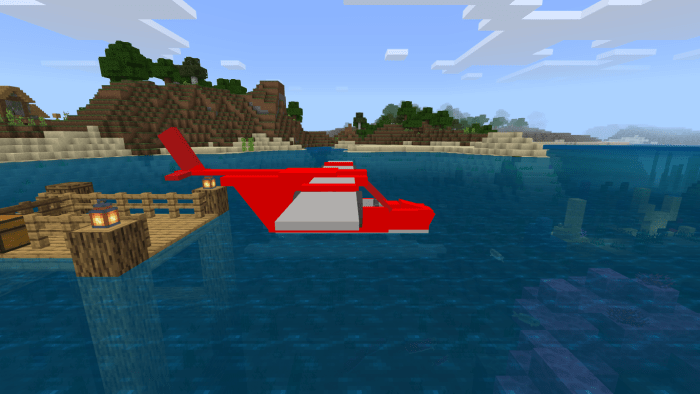 Back view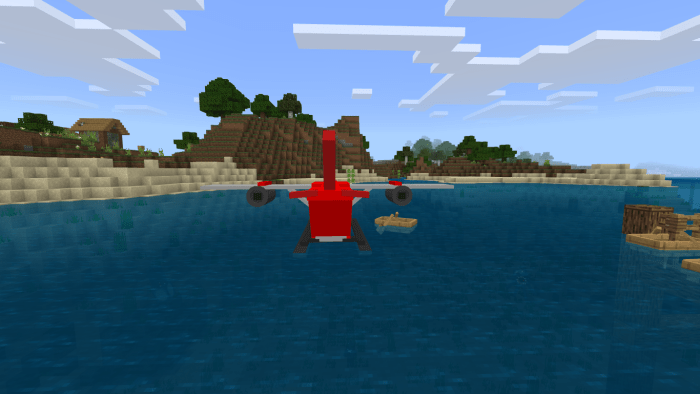 How to obtain
Method 1: Get the spawn egg from the Creative Inventory.
Method 2: By using /summon command:
/summon iman:waterjet
Contacts
Unfortunately, my brother doesn't have any social media networks yet. But if you do have any feedback, feel free to contact me and I'll happily inform him of your feedback (:
Instagram account: @ashminggudev
Twitter account: @ashminggu
Email account: [email protected]

Installation
1.
Download both the Resource and Behavior Packs or the full pack (Links are below).
2.
You will be sent to the Adf.ly redirection page. Just wait
5 seconds
and skip.
(Note: You'll might be ask to allow some notifications, just deny all of them).
3.
Wait for another
45 - 60 seconds
at the "Please press 'Allow' to continue" page.
4.
Download the Resource / Behavior Packs.
5.
Once downloaded, click on the files and it will automatically open up Minecraft to start importing the files!