This is a project that i have been working on for almost two weeks. I hope you enjoy walking through this very detailed abandoned City. The goal is to survive the zombie apocalypse, and to defeat the enderdragon, by looting chest all around the map.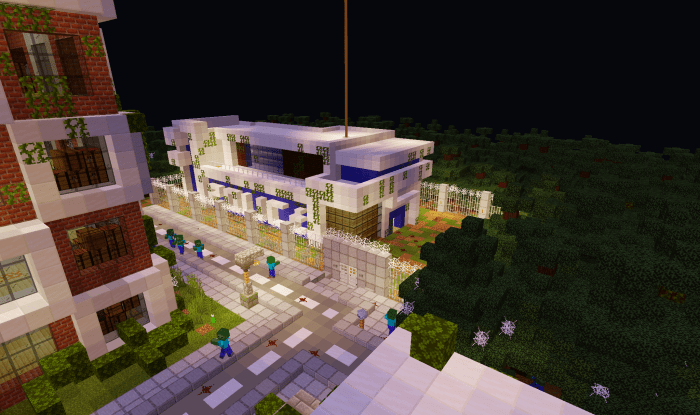 The police department is meant as a safe zone. Has protection from the fences and has a strength beacon. There is also police gear inside which very overpowered as beginner gear.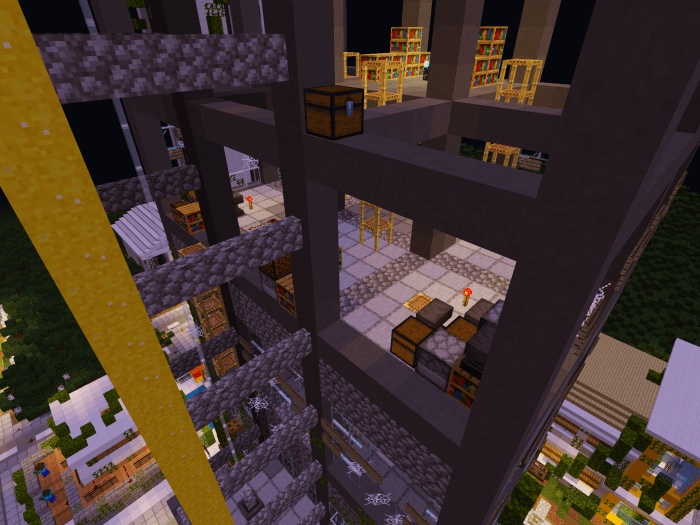 There are chest all around the city like these ones, each and everyone of them have different loot. The higher or the harder they are to find the better the loot.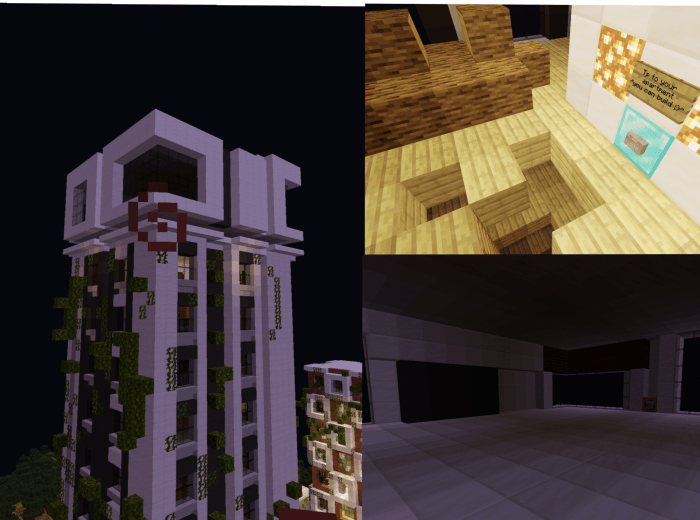 There is a apartment in one of the skyscrapers in which you can build. Block are collected from different chest. The map is meant to be played in spectator mode so this the only place you can build. This means you are forced to build your end-portal in the apartment.
Map build by; Davdavplays10(head-builder), wisselink(Co-builder), Captain Dani V(Co-builder)
Select version for changelog:

Changelog
UPDATE
-EFFECTS HAVE BEEN REMOVED!!
-MORE ZOMBIES!!
-ADDED EXTREEM MODE!!
Credits for the Extreem mode; Deadly mode made by Antieon