An addon for Minecraft: Bedrock Edition that allows you to climb up and down chains. This allows for some really interesting builds and concepts. This may cause a small amount lag on very old devices.
Climbable Chains
To use it walk up to the chain facing forward and look up to go up and look down to go down. This uses the vanilla chain block.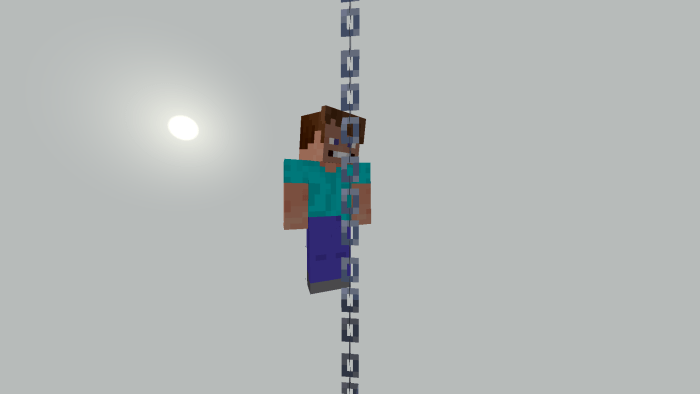 Someone climbing a chain.
Video
Open source addons
This is an open source addon! That means that anyone, yes anyone can contribute to it.
Select version for changelog:

Changelog
This addon is now open source!
This means that anyone can contribute to it or view the source.
Installation