Muuda oma Minecraft eestikeelseks!

This add-on pack adds the Estonian language to Minecraft by reusing several translations from Java Edition and adding many additional phrases for the most important menu interfaces.

Juhised eesti keeles

This pack will add the Estonian language to the Bedrock Edition of Minecraft. It was created because there are plenty of kids who play Minecraft on a mobile device but may have trouble understanding the phrases in English.

The pack is semi-automatically created using the open porting tools (https://github.com/Madis0/mc-language-porter) in order to get as many phrases as possible from the Java Edition version.

The pack currently translates the following:
Blocks and items
Creative mode inventory
Important menus
Important settings pages
Chat and some system messages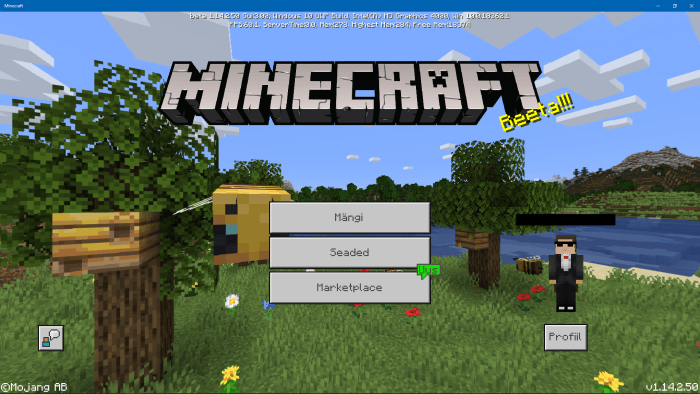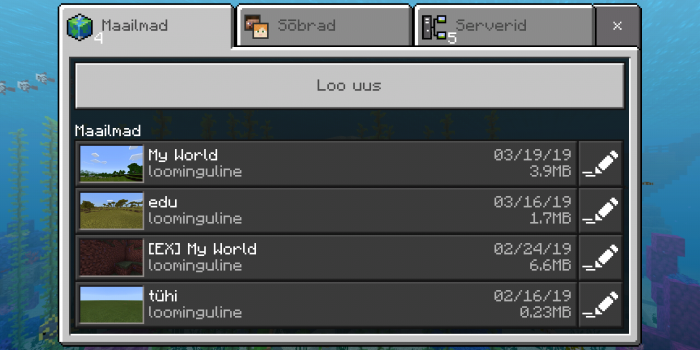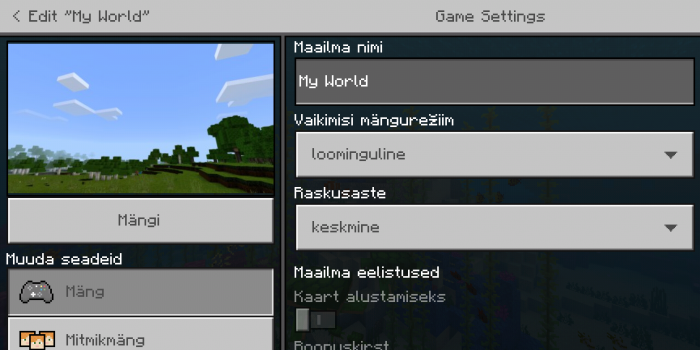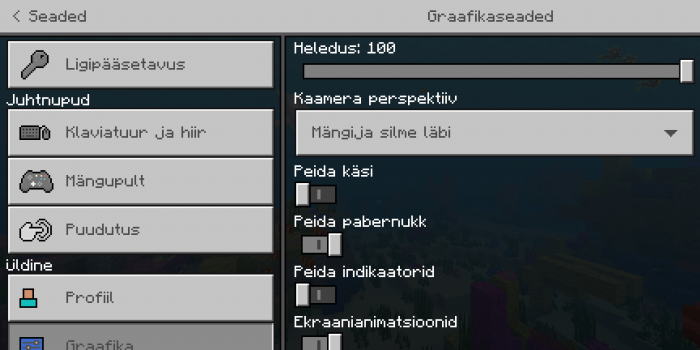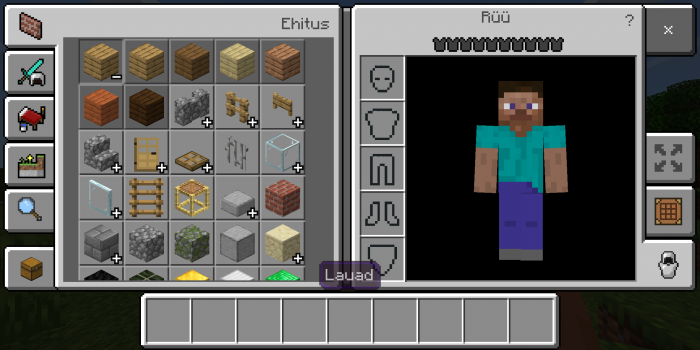 Select version for changelog:

Changelog
[1.17.2] Updated with phrases from beta 1.17.0.52 and snapshot 21w17a.
Installation
Download the pack from either link above, click

Download

on the version you need
Open the downloaded file (e.g. tap the notification on the phone)
Go to Settings > Global Resources > My Packs > press Activate on the pack
Exit settings, wait for the pack to load
Select Settings > Language > Eesti keel (Eesti)