This simple connected glass pack has a few changes which will give you clean textures without losing that Vanilla Minecraft feel!
This pack aims to show what a couple small changes can do for a texture pack.
This connected glass pack is similar to most others in some ways, but all of the textures here are made by me.
The glass blocks in this pack have had their borders removed, as well as have increased transparency on the streaks in the textures.
This is what the normal glass looks like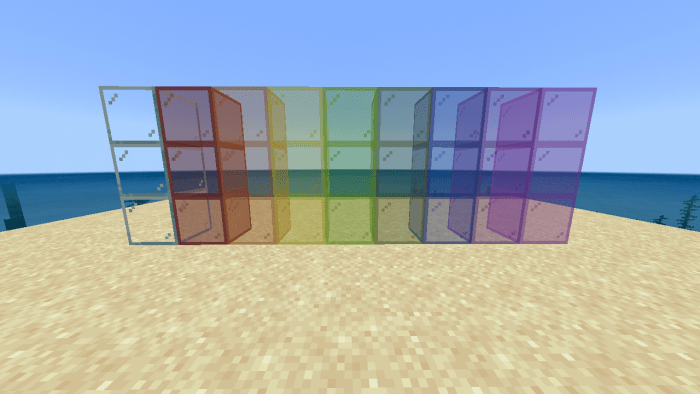 This is what my custom glass looks like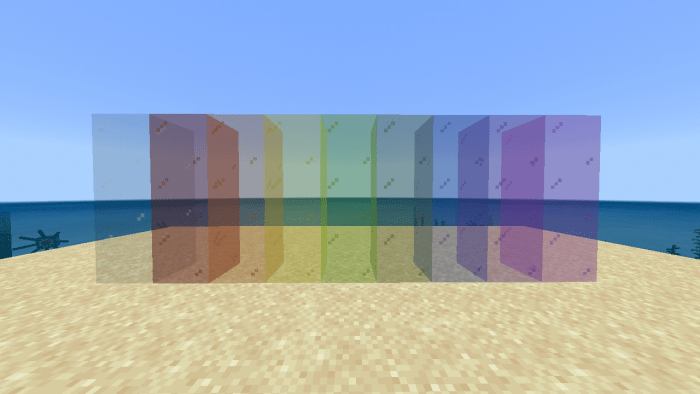 One of the main differences between this borderless glass pack and others is the normal glass block.
In most packs, they only remove the border from the normal glass, making it nearly impossible to be seen by the player.
In this pack, I have also slightly tinted the normal glass to make it slightly visible, but not intrusive in design. I hope you like it!
If any of you have watched Hermitcraft, this special kind of glass can be used to create unique fog effects by being layered in a specific way, so be sure to experiment with different build styles!
I plan on adding an option to turn these special glass blocks into custom blocks in the future, but semi-transparent custom blocks are currently bugged.
Select version for changelog:

Changelog
Added better screenshots
Explained the texture changes better
Added some build ideas and explanations
Installation