This map is once again fully functional. Whatever was causing the problems with the 1.9 and 1.10 versions of minecraft has been fixed and this map is now working well with the current 1.12 version of minecraft. Feel free to recommence downloading and exploring this map. I will continue building on this map again and submit updates as and when i feel i have built enough to have the update accepted by MCPEDL..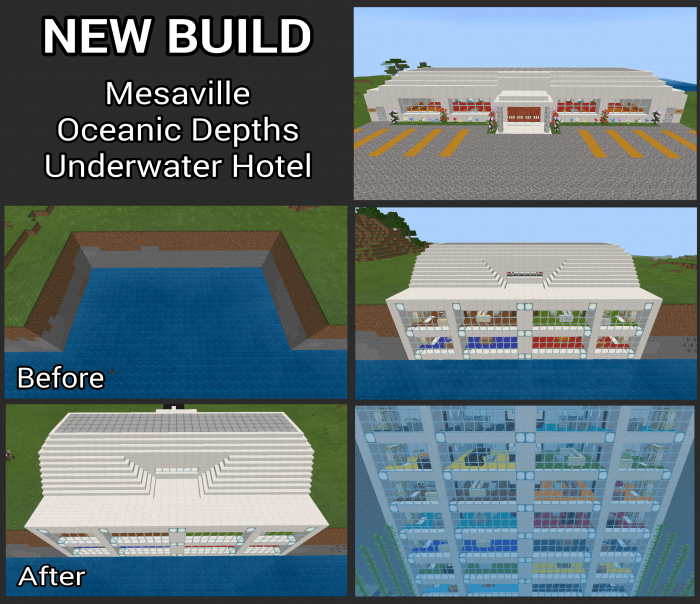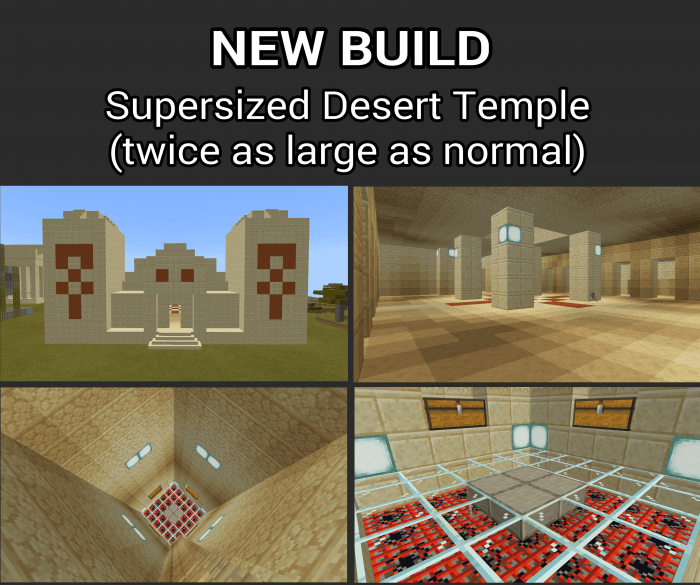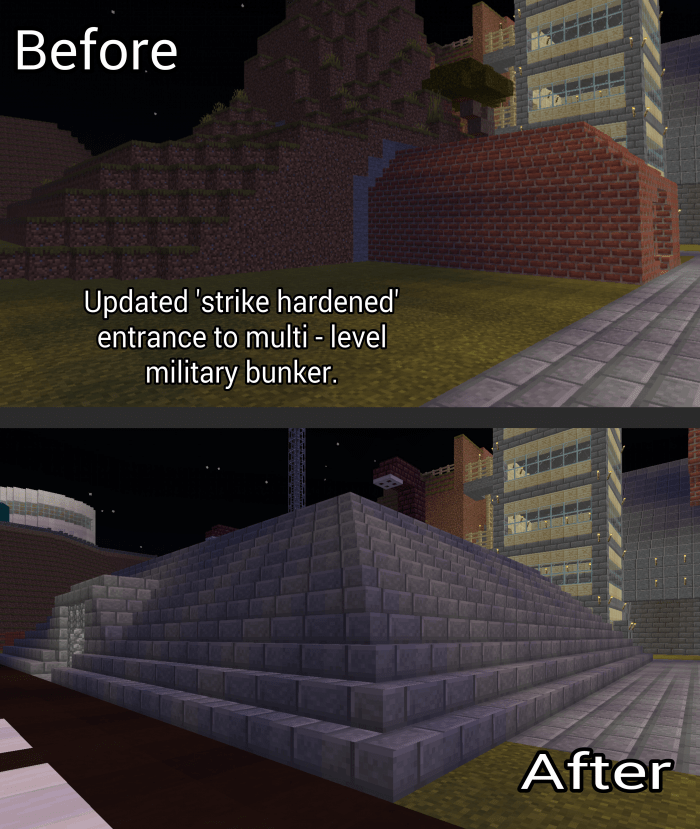 Mesaville is more than a village as it features everything from a naval base to impressive strongholds and other cool structures. It's by no means a realistic city but that's what I like about it. I guess you could say it looks very "Minecrafty" and as if these structures could have been an actual part of the game. The uses for this map are many. For example, you could start a new survival adventure using this map, or you could just download it to explore all the different things in the map.
It took somewhere around 11 months to complete the map. Even once you think you've seen it all there are most likely much left unseen.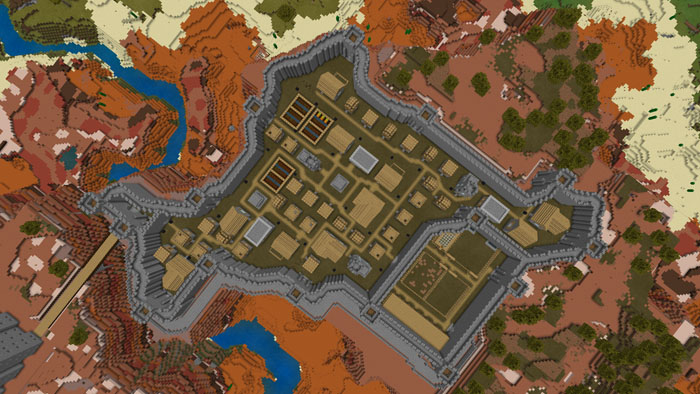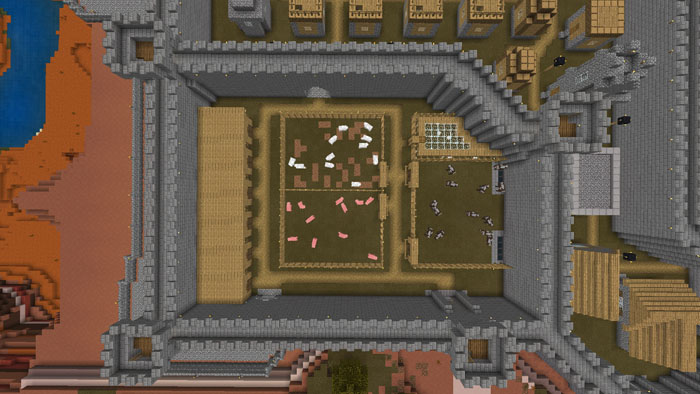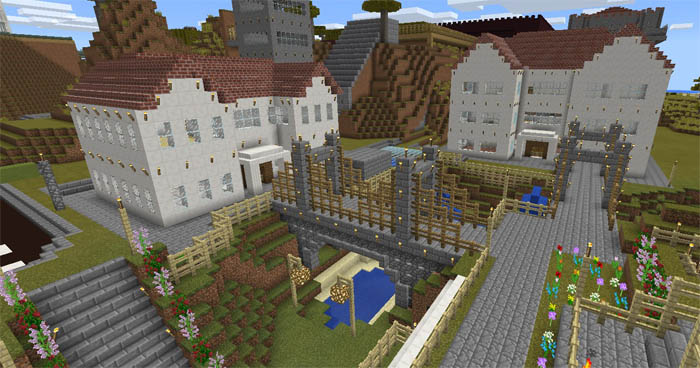 Here is a stronghold which you can hide in during the night to make sure you stay well protected against monsters. The structure on the right looks like an ancient Greek temple.

Another cool structure is the mansion which can be found on one of the hills in the map. It's a two-story building with an inside swimming pool and a helicopter pad on the roof.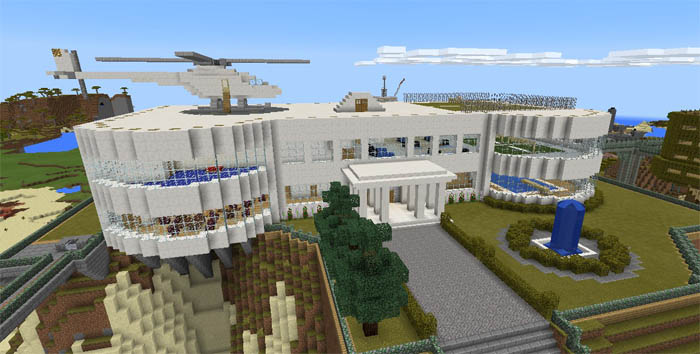 On the shore of the coast you will find a big container ship.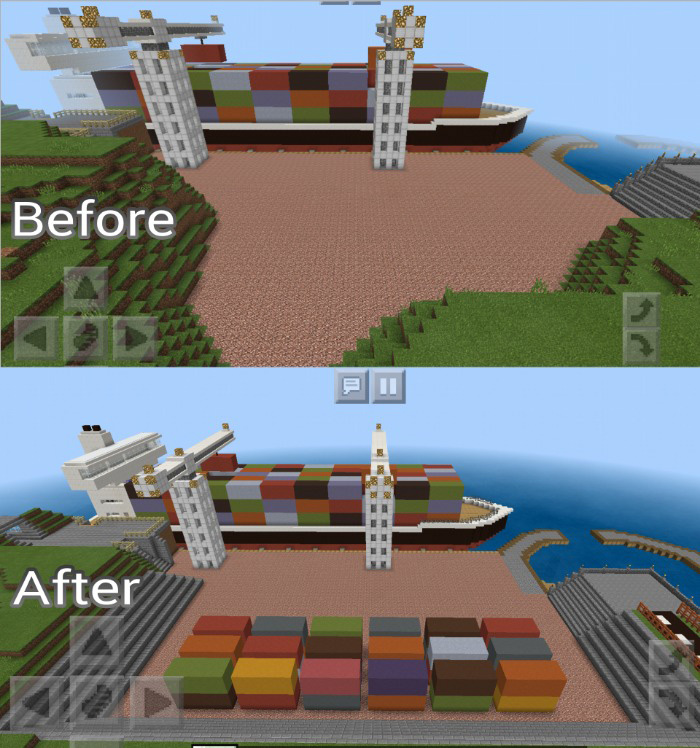 If you look closely at the water behind the ship you will see something whch looks like a secret base. You might wanna explore that some more!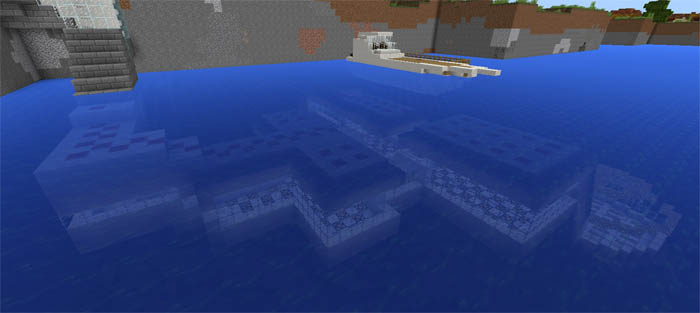 Here is the naval base and here you will find a submarine and some army ships. Most things have an interior which you can explore.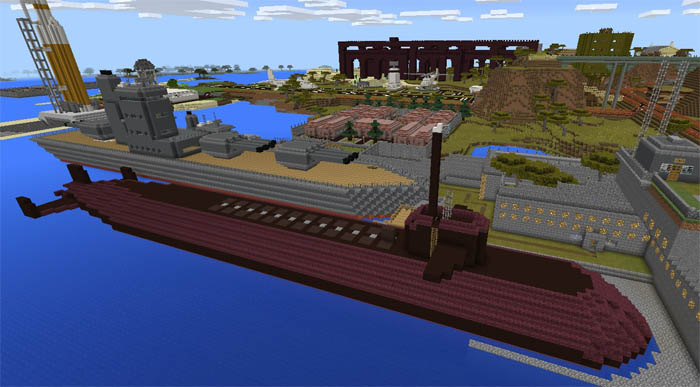 At the naval base you will also find an airport with an airplane and a helicopter.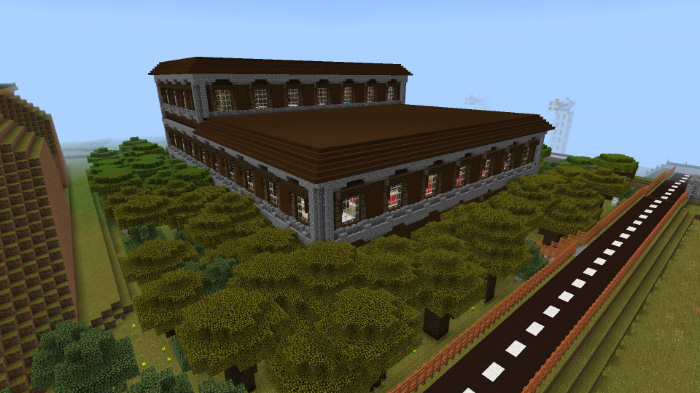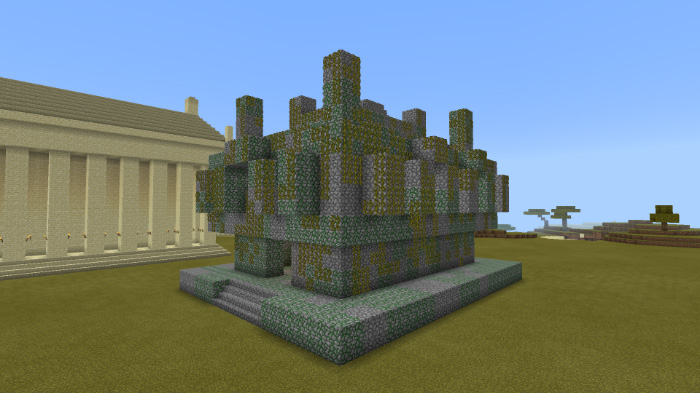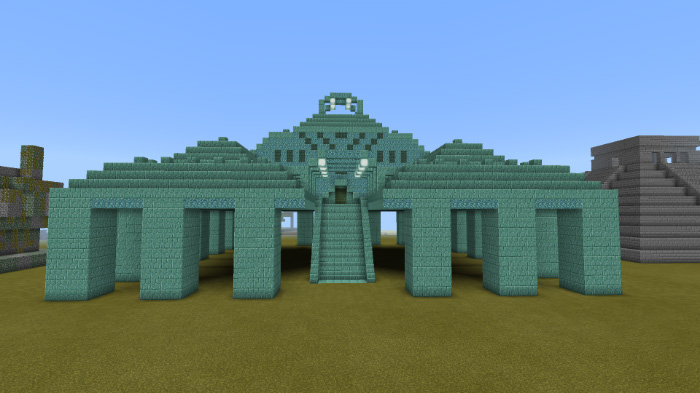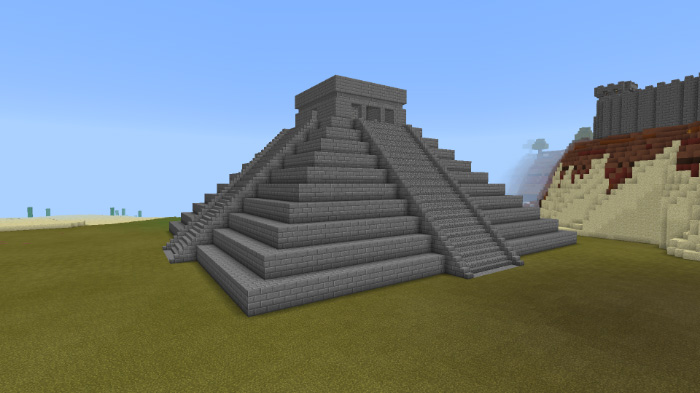 There are lots of more things to explore. But hopefully these images provided you with enough information to get you excited about this map! Important: This map might take a long time for you to download as it's a quite big file (60+ MB).
Video Showcase
Select version for changelog:

Changelog
• Update to military bunker build.
Build has a more militaristic, fortified look 
to the above ground entry point.
• NEW BUILD. Supersized Desert Temple 
(twice as large as normal).
• NEW BUILD. Oceanic Depths underwater hotel.
9 levels - 7 of which are underwater.
Command block 'elevators' to take
the player directly to each level and
then return them to the lobby. Built
in water column 'fire escapes' will
take the player from any level directly to the surface.
• Other incremental upgrades and
alterations/improvements.
The Oceanic Depths build can be accessed by travelling along the road towards the castle and fortified village, turning right onto a side road and travelling along the road until the hotel is reached.
The Supersized Desert Temple is next to the Parthenon, Jungle Temple and Ocean Monument builds.
Installation