A long overdue update to this map. playable area has been more than doubled with new tree towers, a new Mayan pyramid, another jungle temple and new accommodation platforms.
BUILD IS NOW SET TO CREATIVE MODE.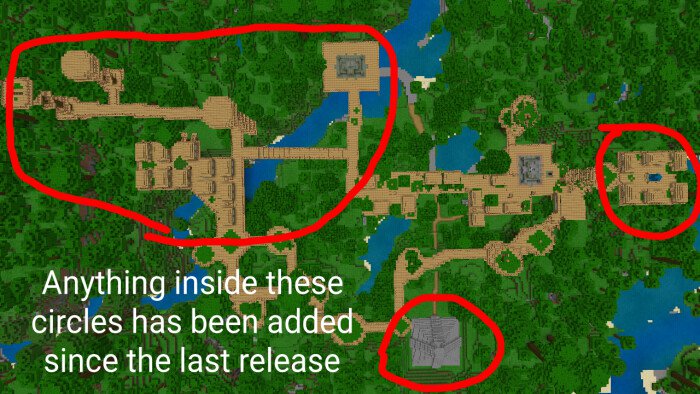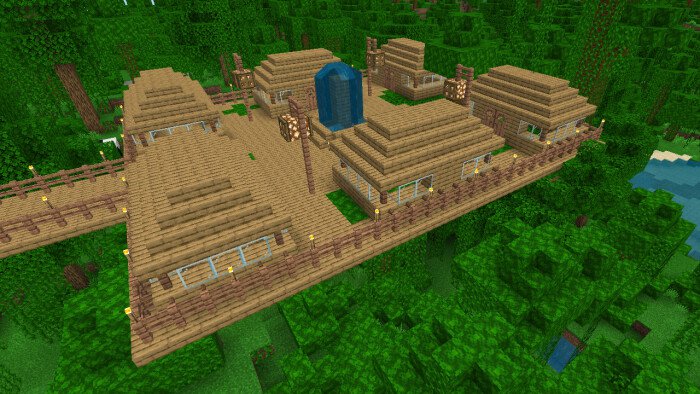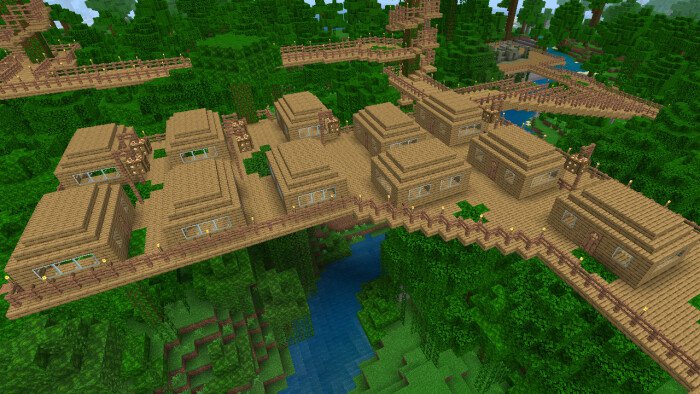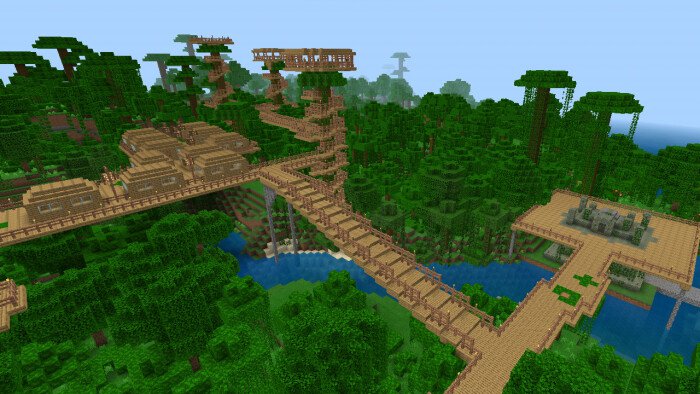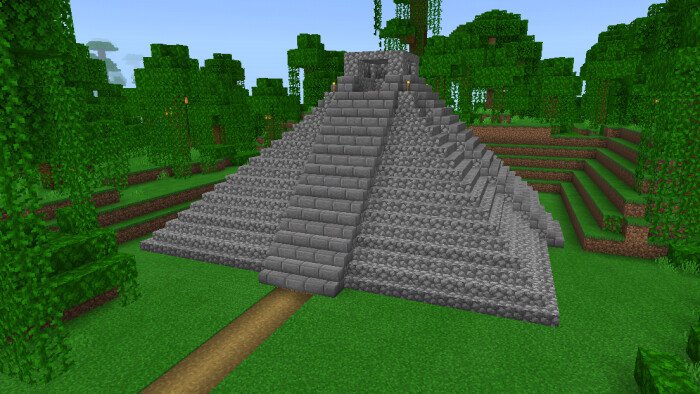 This is a creative build based around a jungle temple which includes an extensive network of treetop platforms and walkways. There are lots of things to see here. For example, in one area there is a Nether Portal which will take you to the Nether not far from a Nether Fortress. There is also a Nether Wart Farm located inside one of the buildings. Basically everything (including resources such as food and weapons) are included which you'll need for going out and explore!
Creator: keithross39, Twitter Account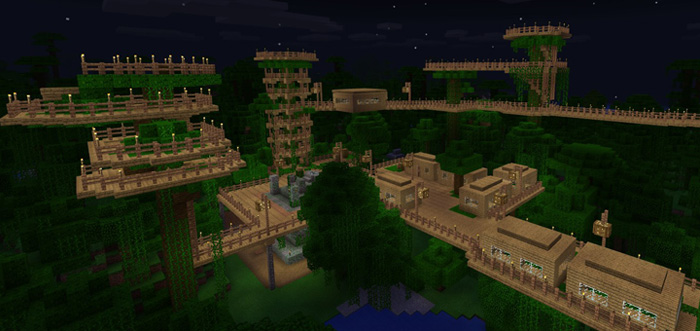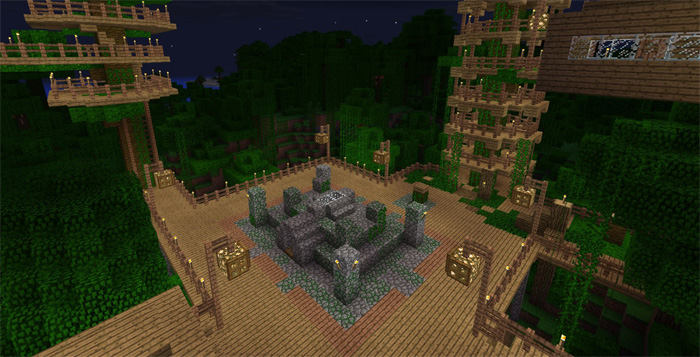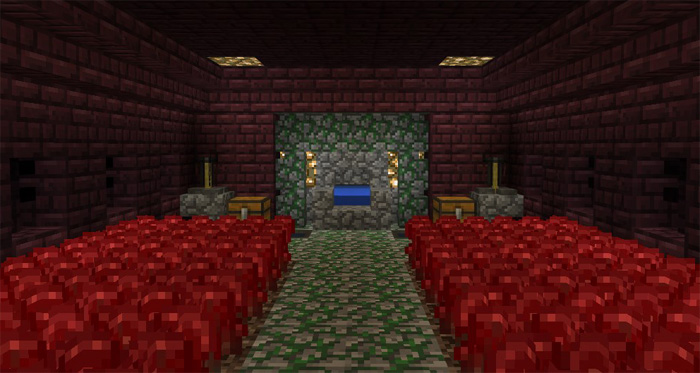 Select version for changelog:

Changelog
more than doubled explorable area
3 new tree towers
2 new residential platforms
second jungle temple
new build Mayan pyramid