This adds Trades to Nitwits as nitwits are currently useless in the game and do not trade anything. This addon turns the nitwit into a block market villager. This addon adds that nitwit will trade you items that were stolen from other villagers for fewer emeralds.
How Does It Work?
1. Get a nitwit villager.
2. Trade with it.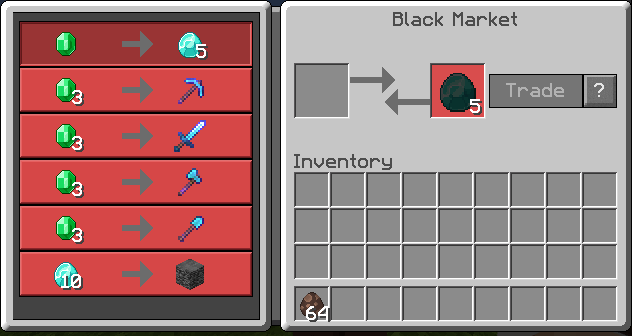 3. He will give you 5 stolen diamond for only 1 emerald.

4. He will offer you Overpowered Tools for only 3 emeralds each.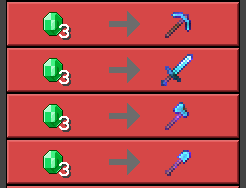 5. He will trade 10 diamonds for 1 Bedrock.

6. He sells enchanted books, Obsidian, and Enchanted Golden too,
How To Install?
Put the behavior pack in the behavior pack's folder of the world.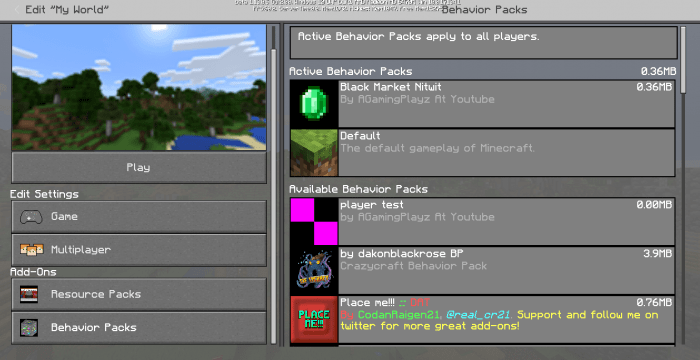 Video for better Explanation!
Support

Youtube = AGamingPlayz
Select version for changelog:

Changelog
Added more trades to the Nitwit Villager:
Bone, Steak, Monster spawner, etc.