Welcome to the world of Pokémon! This addon does not have a combat system, but it does have a breeding system, mounts and real evolutions without the need to turn on the experimental game mode!
(works both in beta and official version of minecraft bedrock on any platform)
Following the national pokédex, Pokémon will be added little by little. at this moment the addon has the complete evolutionary lines of bulbasaur, charmander, squirtle caterpie, weedle, pidgey, rattata, spearow, ekans and Pikachu, all Pokémon spawn automatically.
-bulbasaur is a cute and docile Pokémon, but when disturbed it can fight back. You can find it in all types of forest except the snowy ones
-charmander prefers hot climates, you will find it in the mountains and near lava lagoonss
-squirtleis a great swimmer! You will find it in rivers and beaches, although sometimes it visits the nearby villages.
-caterpie are very weak, but with patience and good training they can be the strongest companions!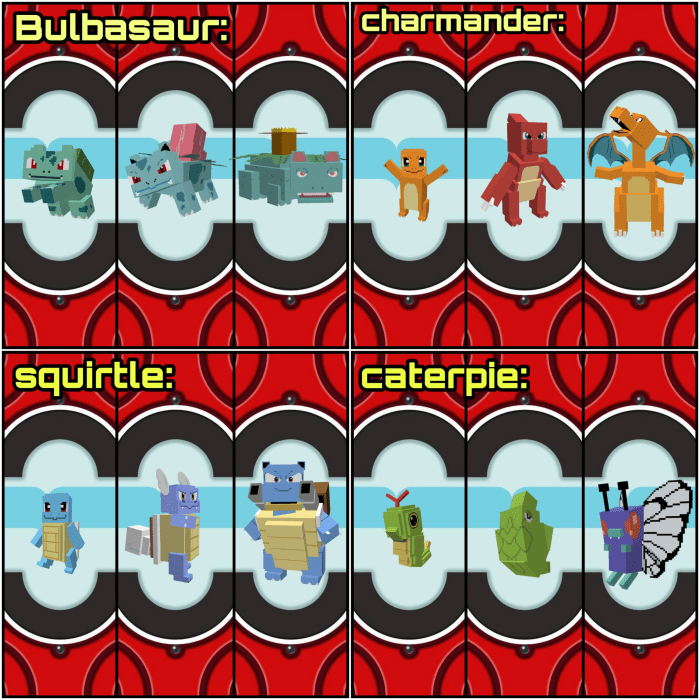 -weedles are poisonous insects that you don't have to be careful about as much as their adult versions, the beedrill. if you have one at your disposal, you have nothing to fear
-it is a plane? is he a super hero ?? no, it's just pidgey. it may look harmless but well trained it can be a deadly weapon!
-rattata may be a pest, but well cleaned and fed they can be an ideal pet and, why not, a battle companion!
-if you see a wild spearow, you better run! because surely there are many more with him. If you take a Pikachu with you, the spearow won't hurt you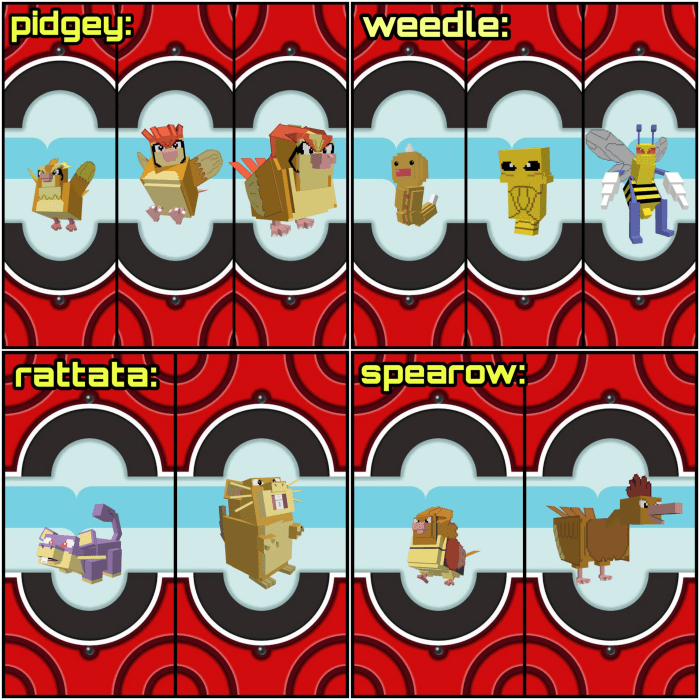 -ekans are pure poison, but only when disturbed. inhabit swamps and wide open grasslands
-Pikachu is a nice Pokémon, but that his appearance does not deceive you! Well, it's a very temperamental and dangerous Pokémon if it is caused!
-The Sandshrew are friendlier Pokémon that live in the desert, you will find them along with their evolutions: the Sandslash, which are very overprotective
-Nidoran poison poses a danger to your trainers as well as your opponents, use it well and watch your eyes!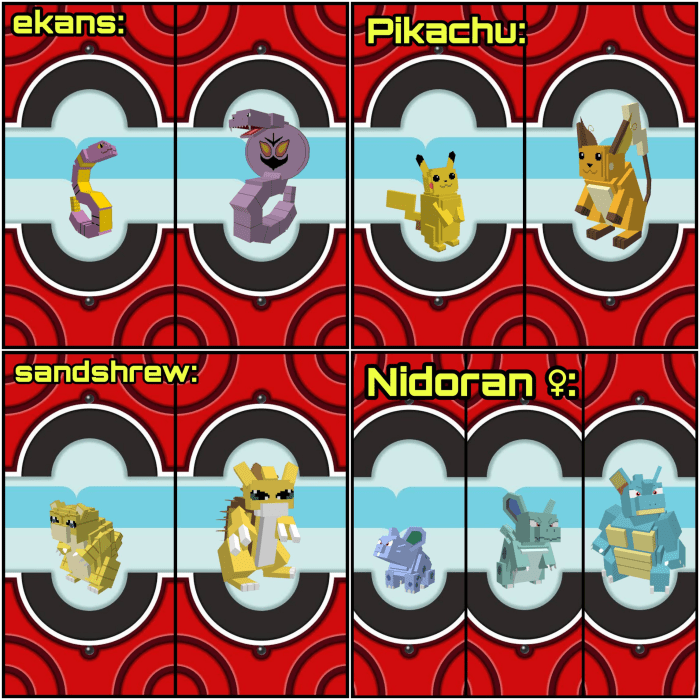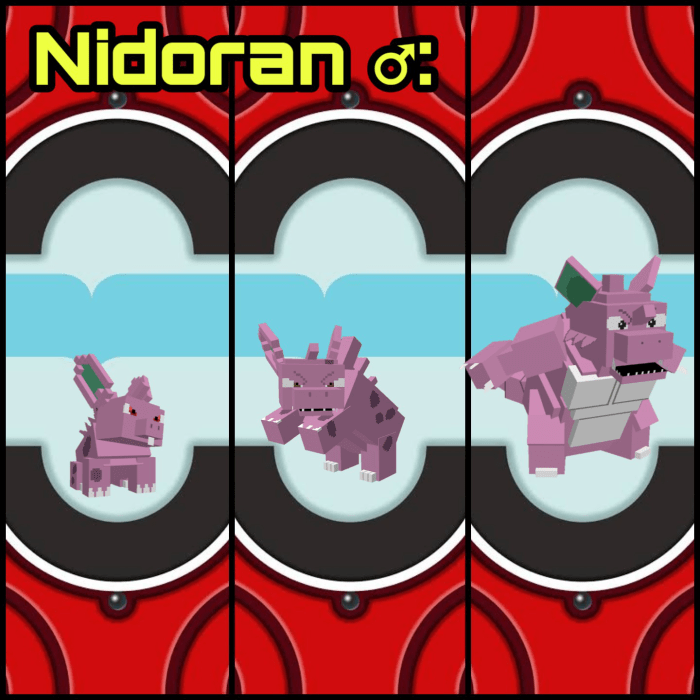 -the first legendary Pokemon has arrived! articuno is really hard to find, it only lives on top of frozen mountains and is very aggressive. you can catch it with the masterball!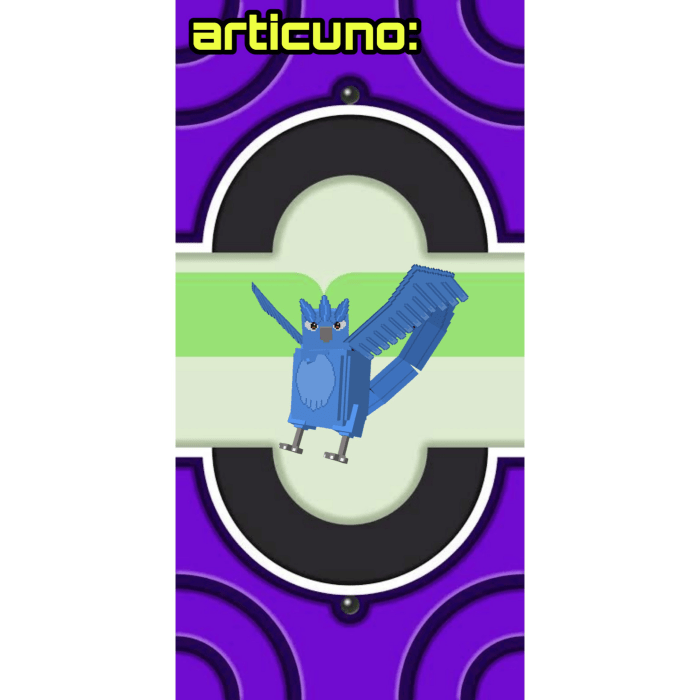 berry trees can drop four different types of berry, which you can use to make different types of potions and the rare candy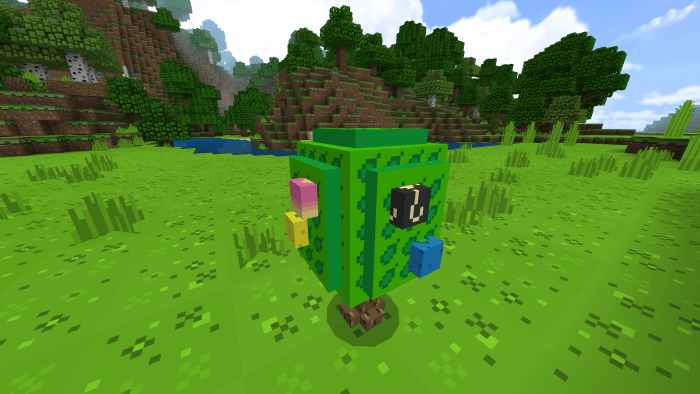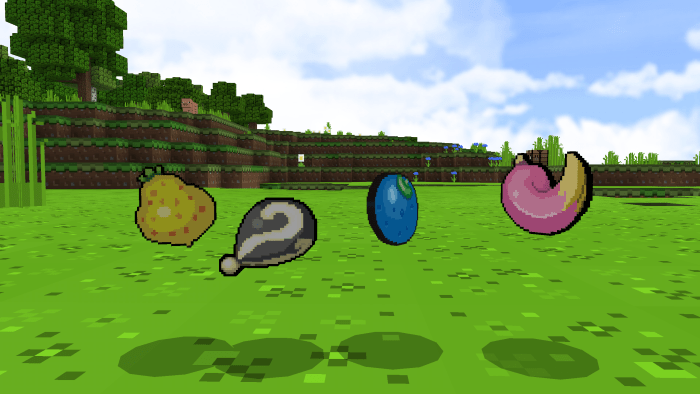 -now some berry trees can give you their seeds after breaking them. when planting them you will have to wait a few minutes until the plant is mature!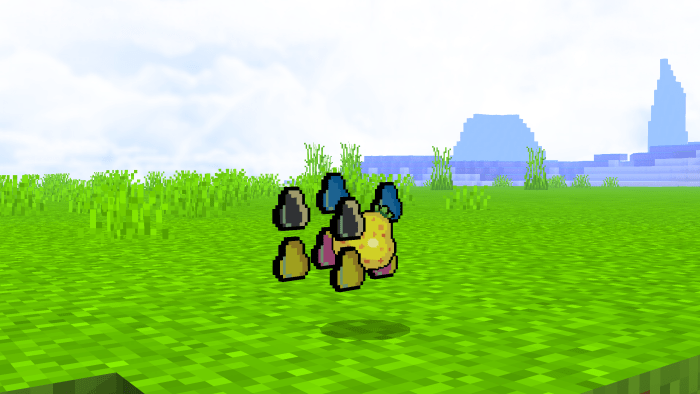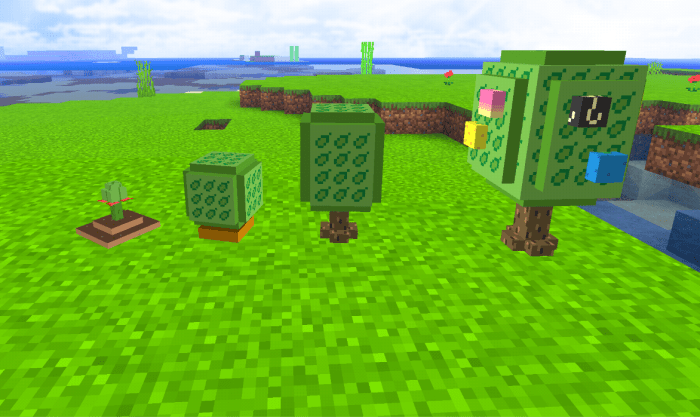 crafting with berries: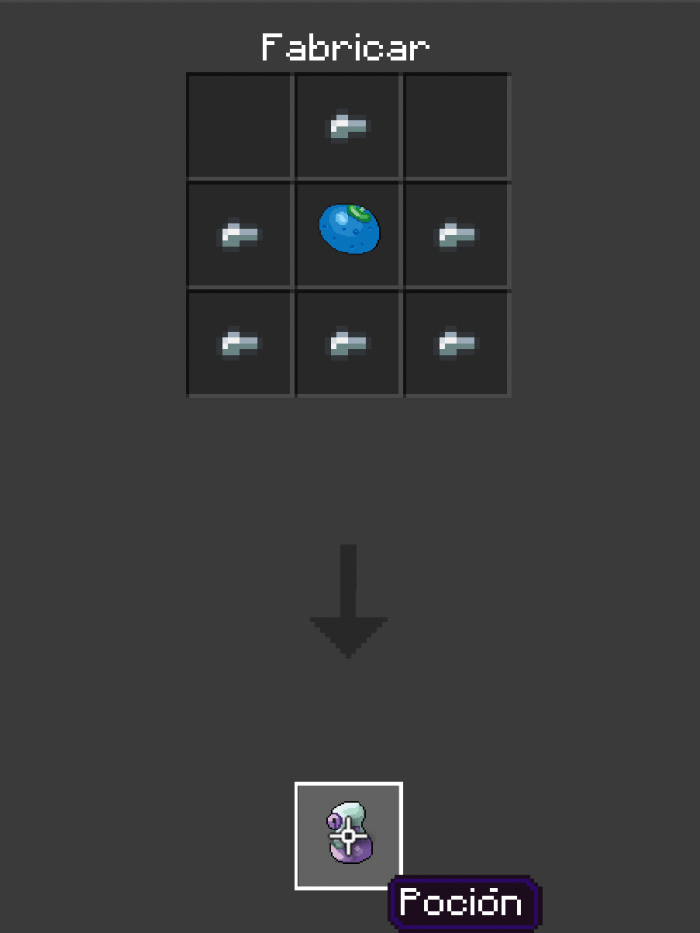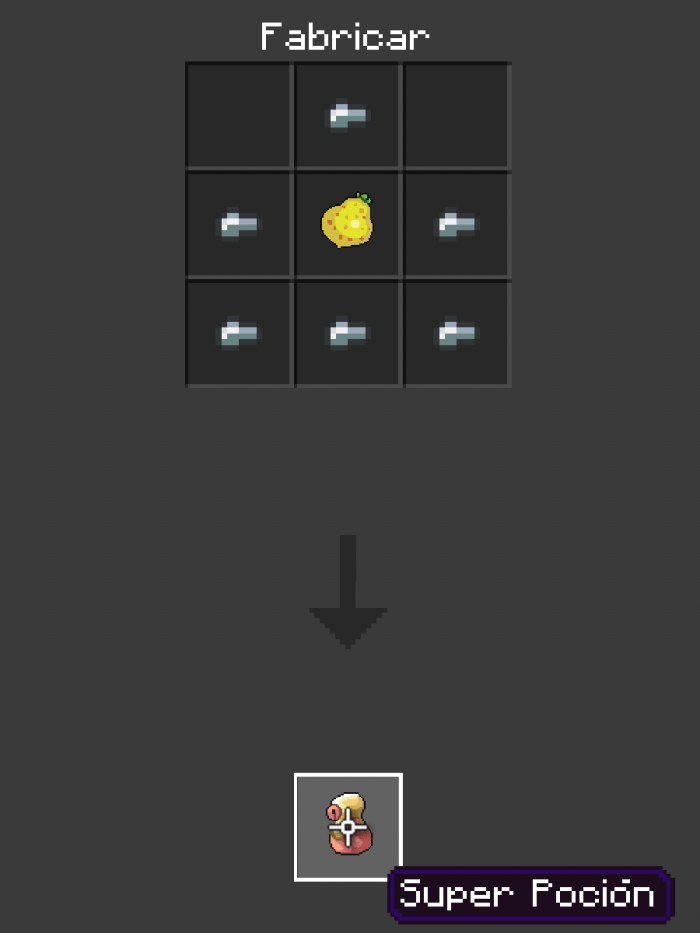 the evolutionary mineral will appear in all caves, search well! By breaking it it can give you four different types of evolutionary stones which are the moonstone, fire stone, water stone and thunder stone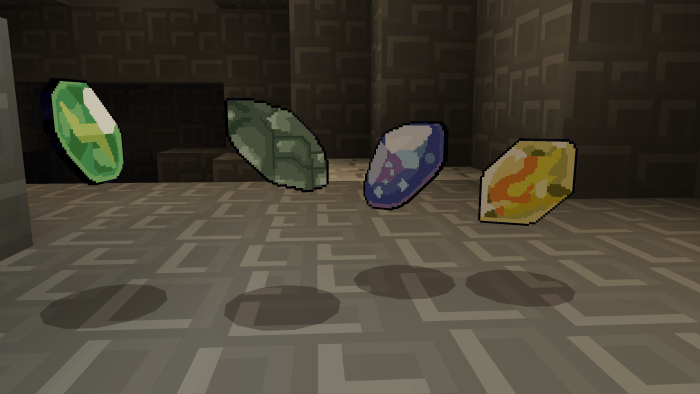 The PC is an object that is used to buy and sell the objects you find in your adventure, some of the objects that the PC offers you cannot be found anywhere else!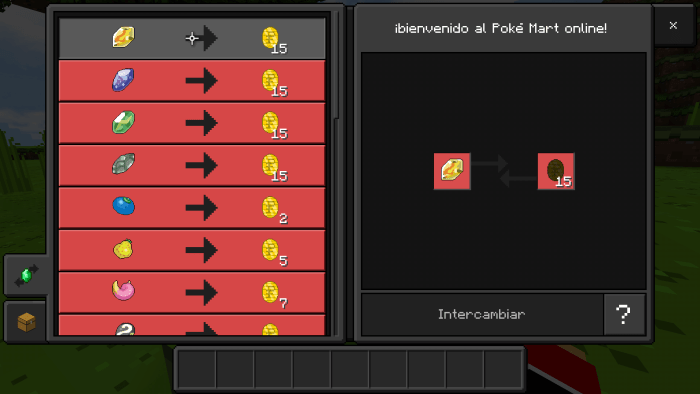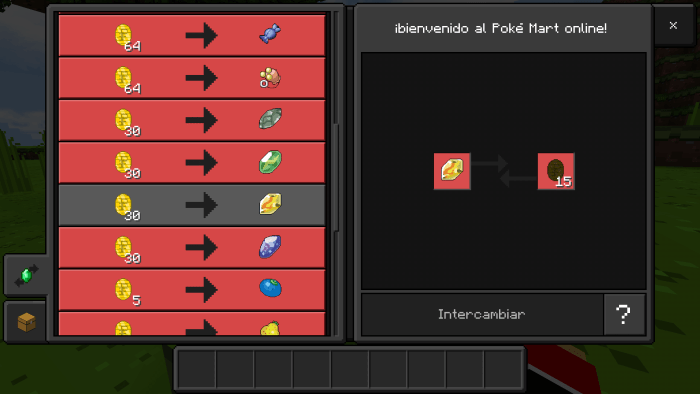 To get the PC, you must follow this recipe. then you break the package and inside will be your new PC!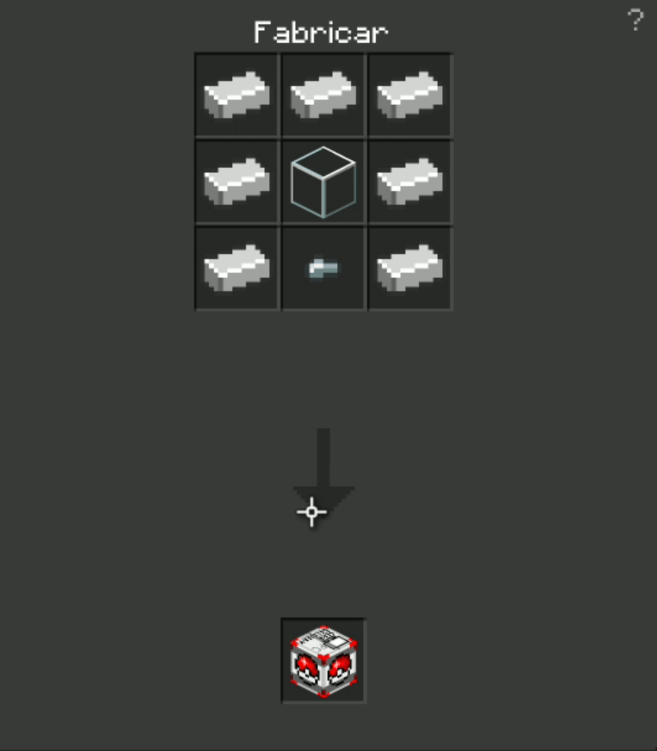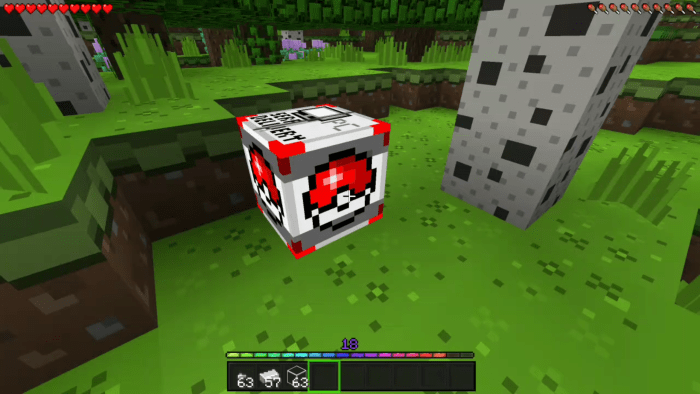 now you can craft two new items! the pokemon center healing machine and storage pc
to use the healing machine, you only need to interact with it using your trainer card, which only costs one coin in the PC store!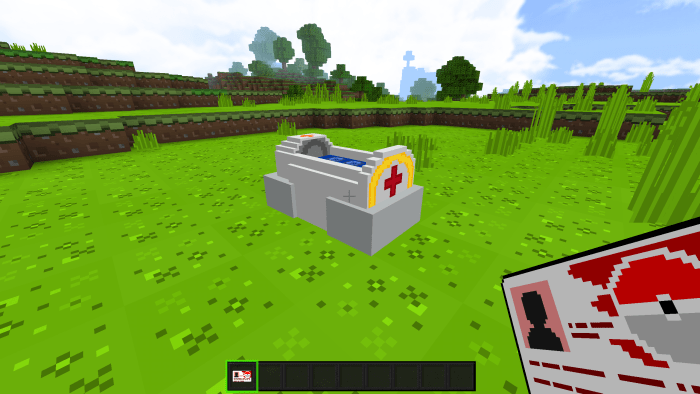 healing machine recipe: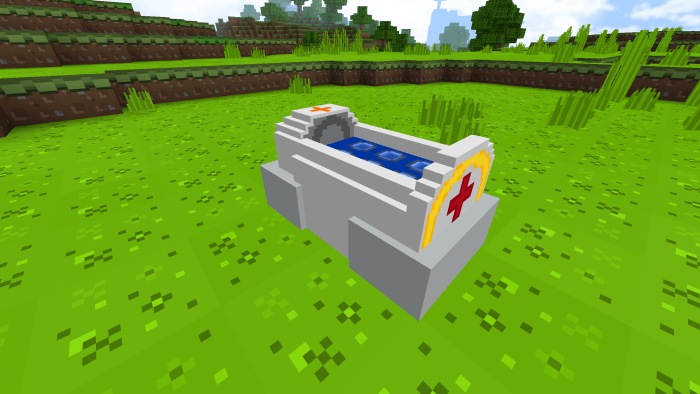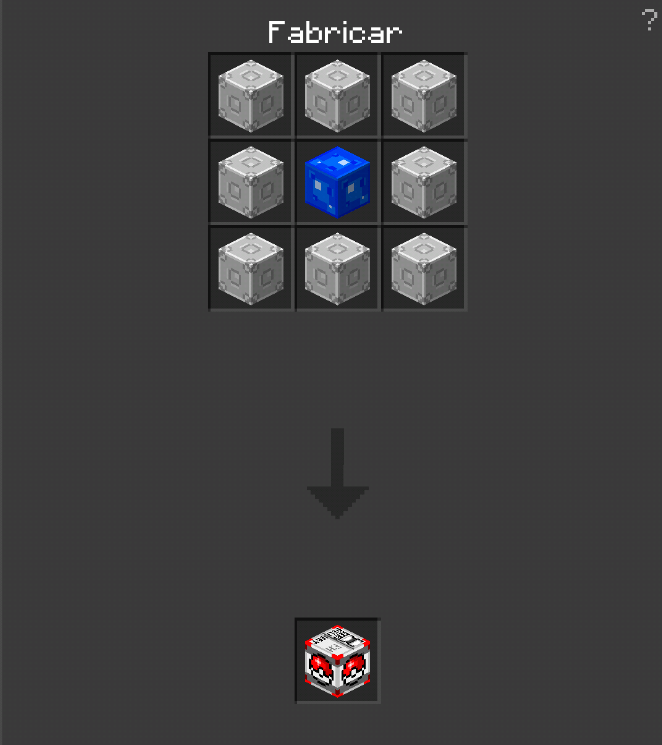 storage pc recipe: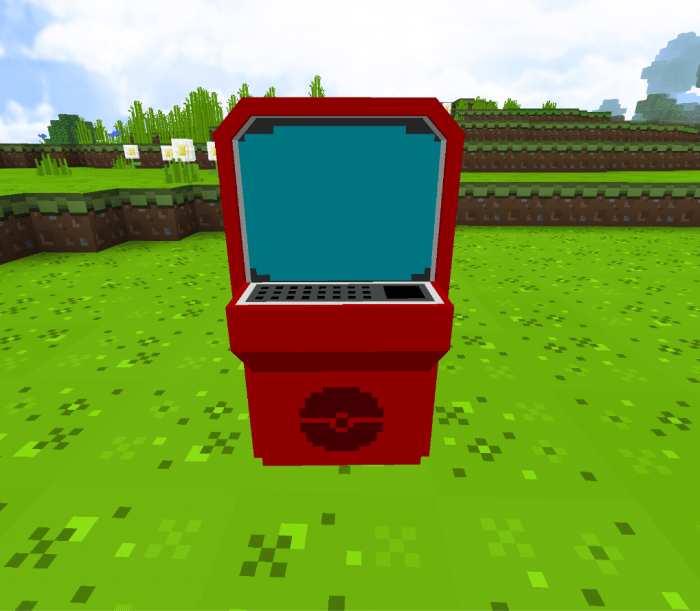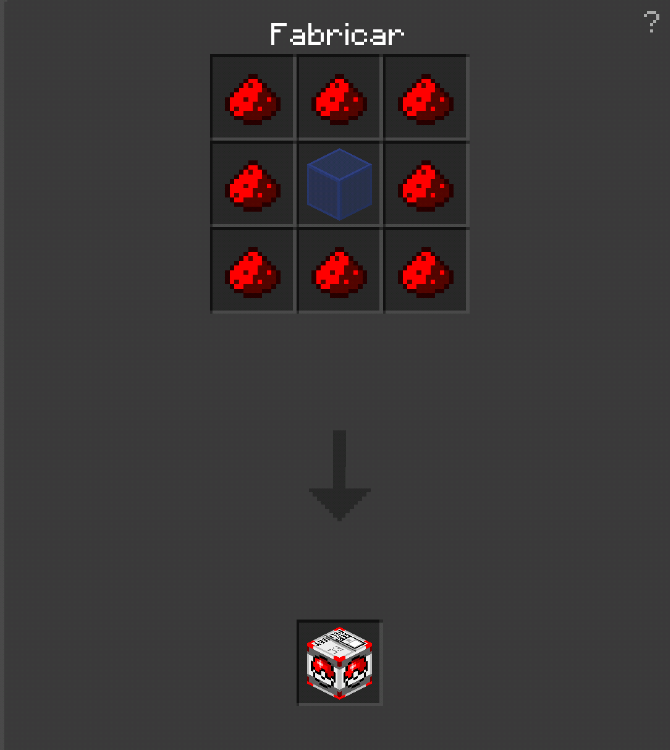 there are 6 different trainer card models! (not counting the basic card) You can choose the one you like the most, more colors will be added soon! (just use dye on the crafting table)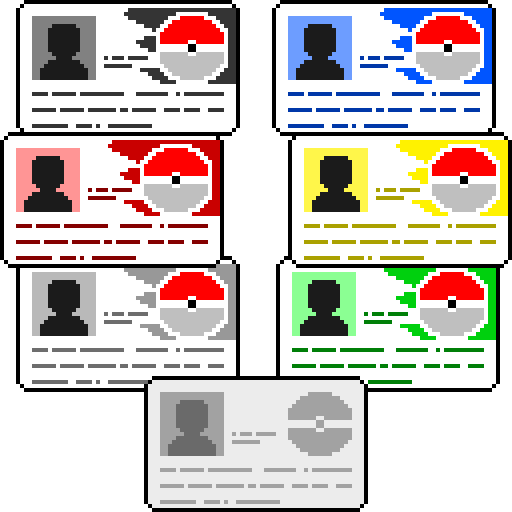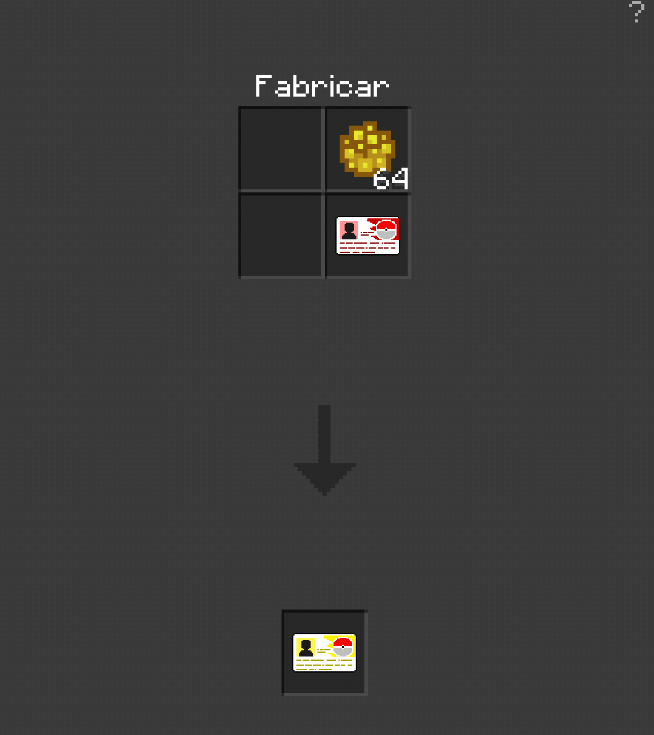 Pokéballs are essential to catch Pokémon, but you must know which one to use in each situation! the normal pokéball will only work in the initial phases of the Pokémon, the superballs will work for the intermediate phases and the ultraballs are for the final phases of each Pokémon. the masterball works only for the legendary Pokémon (added soon) and the luxury ball will serve to make the Pokémon become your items and you can carry them in your pocket!
Pokeball recipe: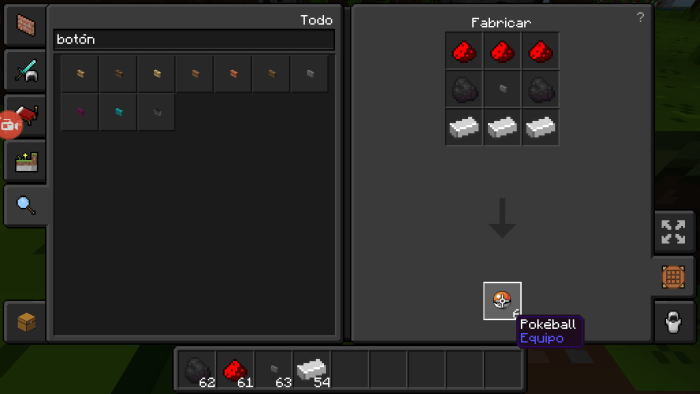 Superball recipe: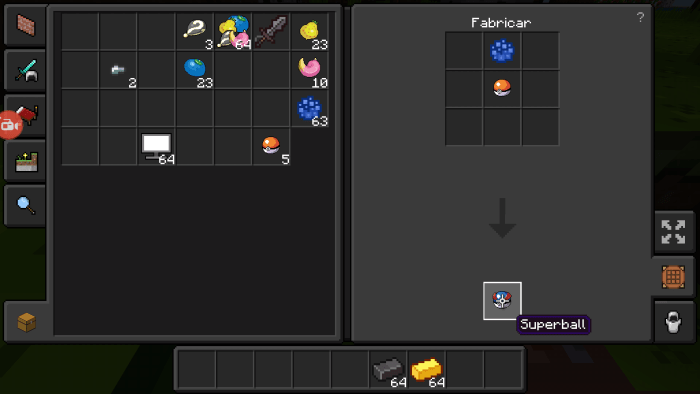 Ultraball recipe: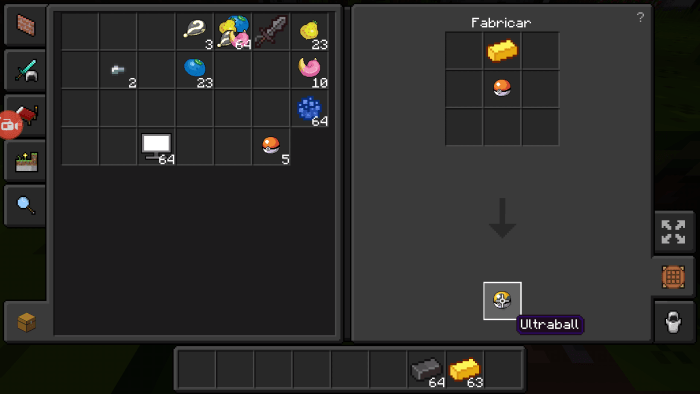 Másterball recipe: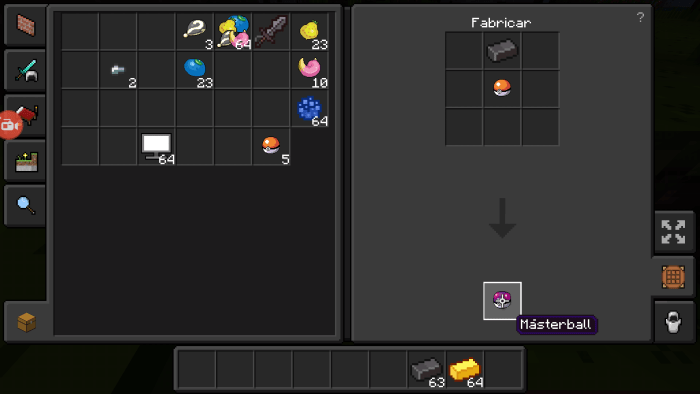 You will know that you have caught a Pokémon when the star particles jump, once that is done your Pokémon will follow you everywhere and defend you from your attackers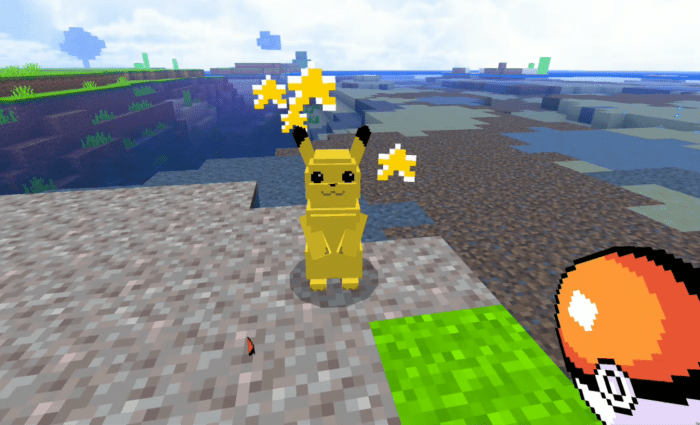 to store your Pokémon you have to interact with it using the corresponding pokeball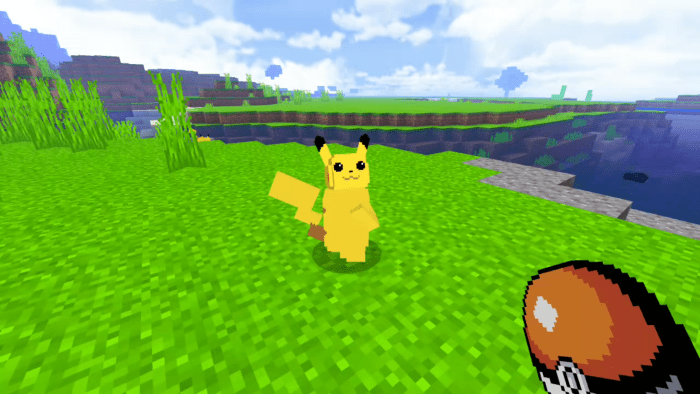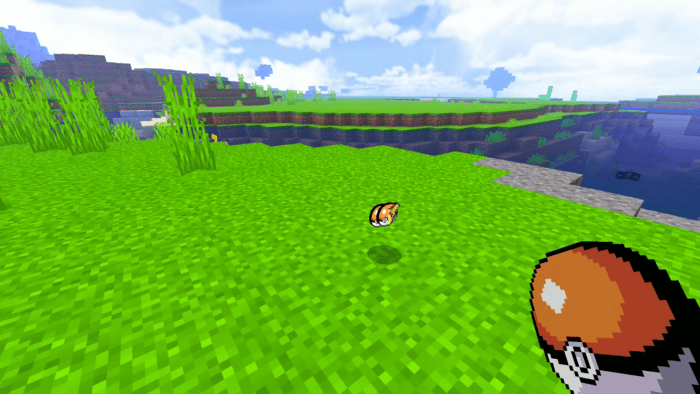 now all Pokémon can sit down!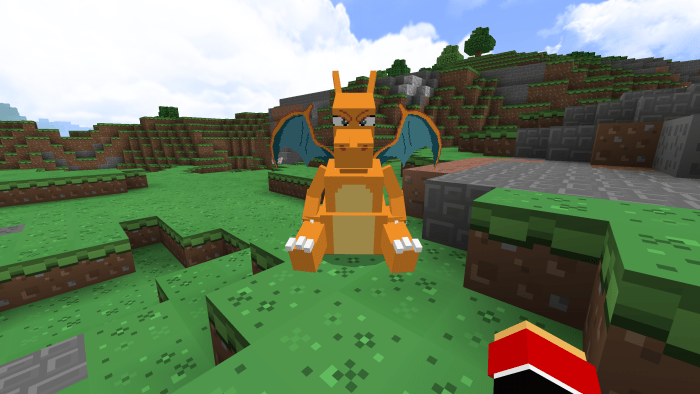 now to ride the Pokémon you will need the poke ride, which costs 128 poke dollars in the PC store!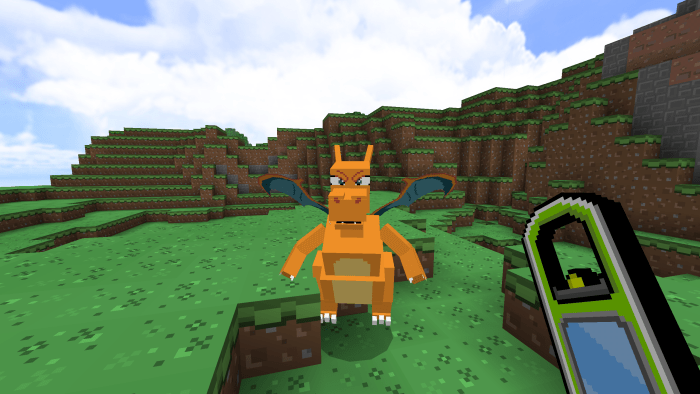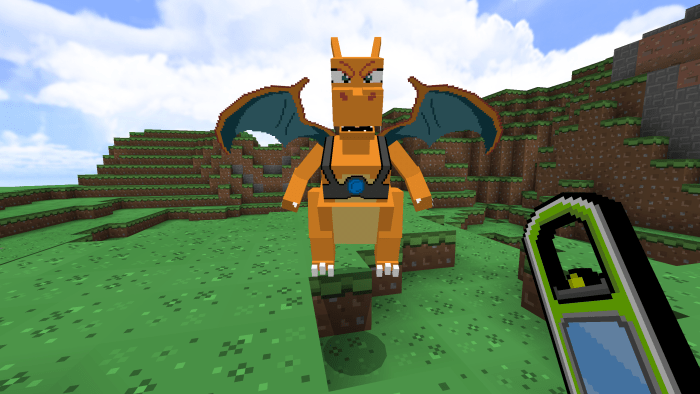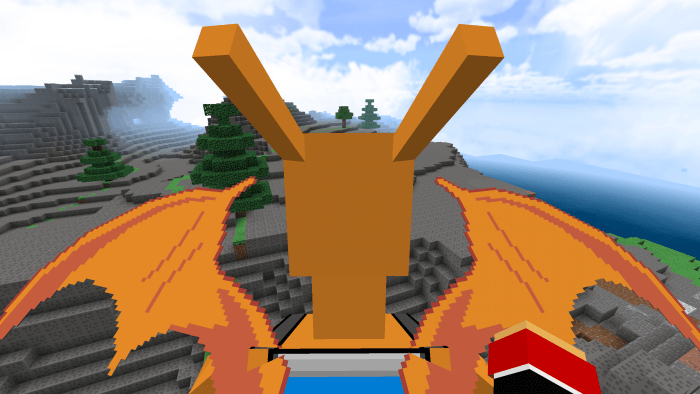 you can use your trainer cards to take over the storage PCs! once owned only you will be able to see what it contains inside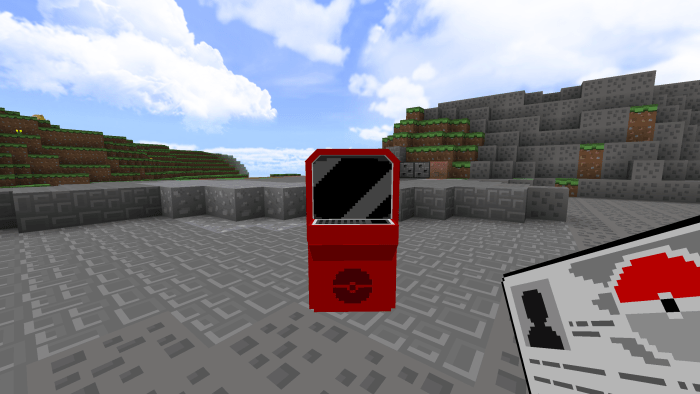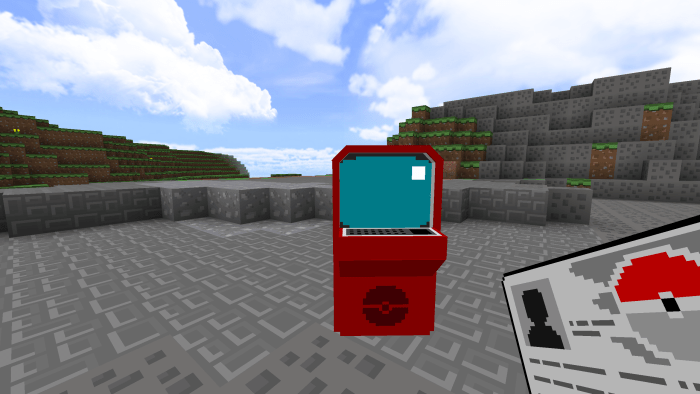 When you catch a Pokémon, they automatically evolve over a few hours. But in case you are not very patient, you can speed up the process with rare candies!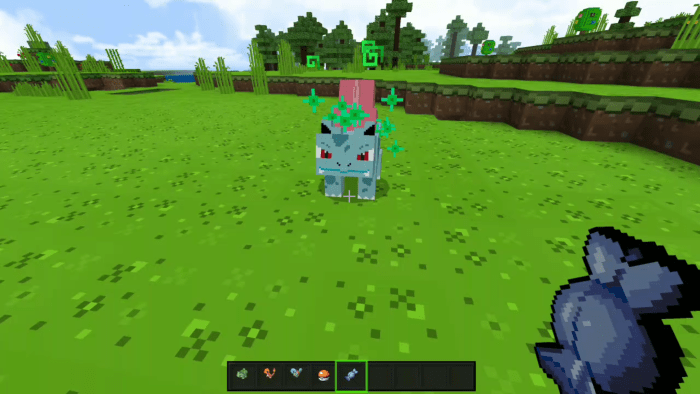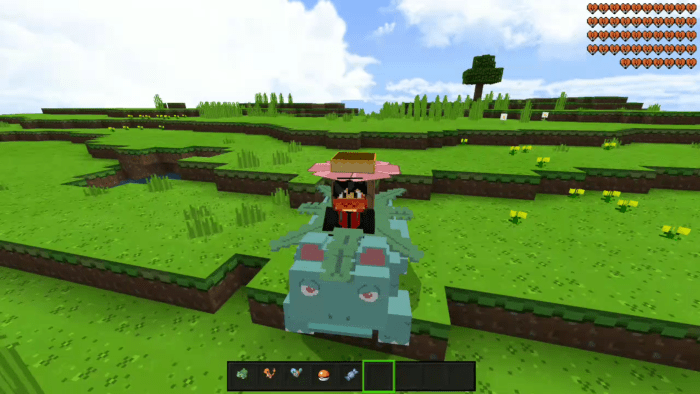 now if you type "/function serp" in the text box, it will give you all the available items so you can test them all. great for content creators!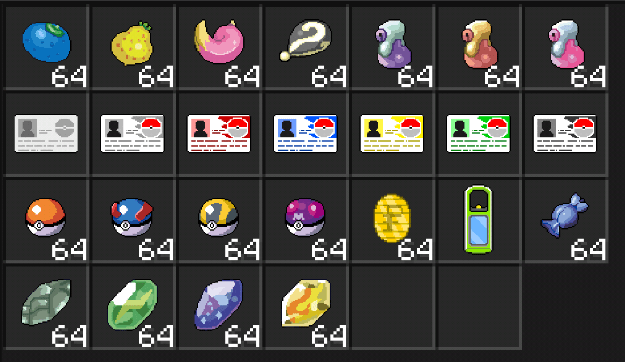 supported languages:
-english
-Portuguese
-español
(new languages ​​coming soon)
It is forbidden to redistribute this addon, if you will make a Review please give credits
all the entities and objects of this addon are based on the characters from the video game series: Pokémon
added to articuno
added mounts
new animations for all Pokémon
now PC is protected
new textures
various functions improved
The male and female Nidoran evolutionary line was added
the storage PC and the healing machine were added
6 trainer cards were added for use with the healing machine
various behaviors of the Pokémon were improved
Pikachu and Raichu models and textures were changed
Sandshrew evolutionary line added
PC and pidgey line loot fixed
some out-of-time sounds fixed
serp function added
now wild pidgeys drop fowl when defeated
Updated links
new models for some Pokémon
Pikachu now throws an electro ball to defend itself
new sounds for Pikachu
8 new Pokémon have been added
4 growth stages for the berry tree
new capture system
new particles
new models and textures for some Pokémon
improved translations and better compatibility with previous versions of minecraft bedrock. fixed wartortle and blastoise behavior
Downloads
Supported Minecraft versions
1.16