This resource pack allows you to disable the annoying beta version and system information HUD that is displayed on the main menu and while in game. It works on all bedrock platforms.
The beta versions of Minecraft Bedrock addition add several lines of white text to your screen while on the title menu and in a world. While this information can be useful for Mojang to debug issues, many players find the text distracting or ugly. This can especially be an issue if you are recording or streaming the game. With this resource pack you can easily remove this info.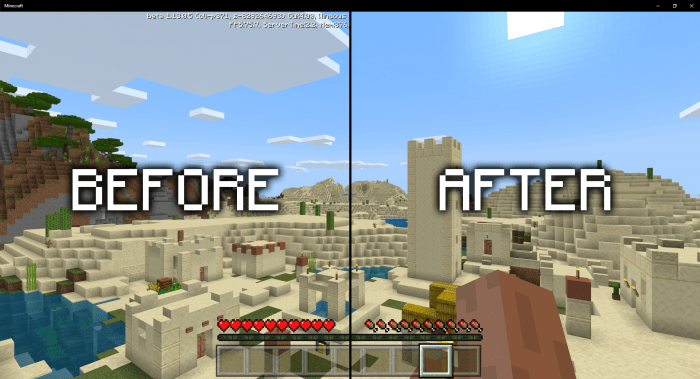 The pack files have for this mod have been heavily compressed in order to save you as much disk space as possible. This pack is only 1.18kb, which is 130x smaller than similar resource packs.
Installation
Download the resource pack from the MCPEDL page.
If you are on Win10 double click the file to import it. Alternatively follow the Android guide or the iOS guide.
In Minecraft, go to Settings -> General -> Global Resources -> Available Packs, and activate the Beta Begone pack.
Exit the settings menu. This should reload resources and when that finishes the text should be gone.

Downloads
Supported Minecraft versions
1.10
1.11
1.12
1.13 (beta)
Resolution
16x