Are you tired out the boring old ores, tools, and armor? Are you looking for something to spice up your world? Do you just want to try something new? Well, if any of these apply to you, or even if they don't, this texture pack is made for you! All tools including swords, axes, pickaxes, hoes, shovels, and armor turned into gemstones! Spice up or enhance your world with this low space taking texture pack!!! You will stand out from everybody else in Minecraft. It will make your gameplay so much nicer looking! The colors can please your eyes and make you ready for anything! Strenuous work was put into this texture pack just for you! If you install this texture pack, I promise you will not regret it!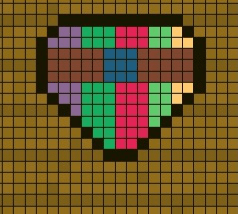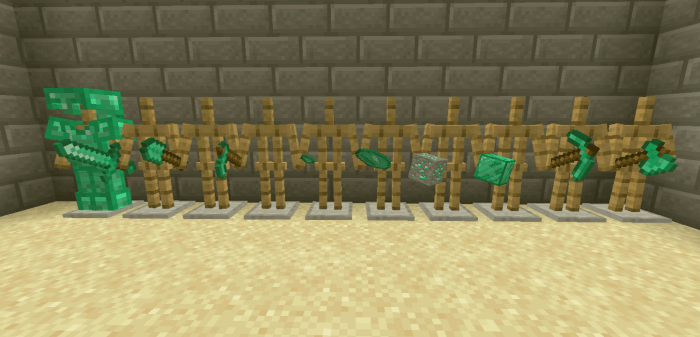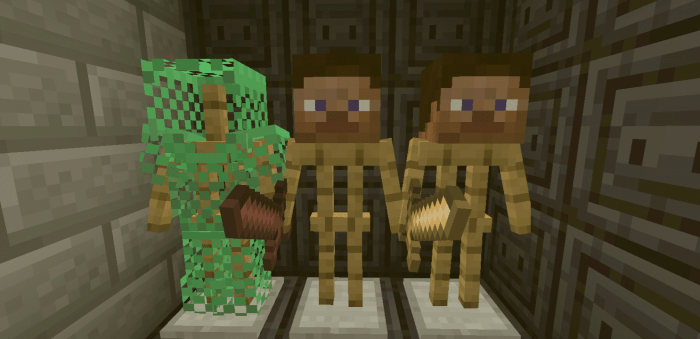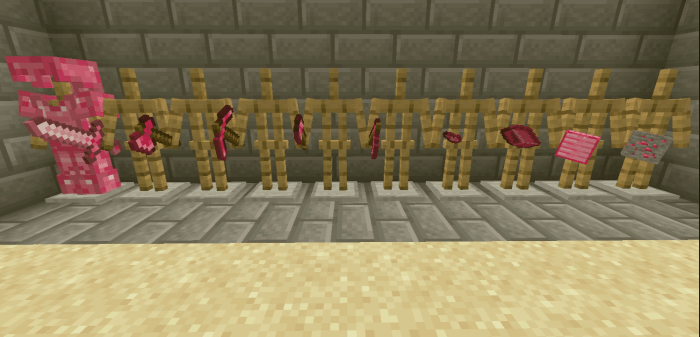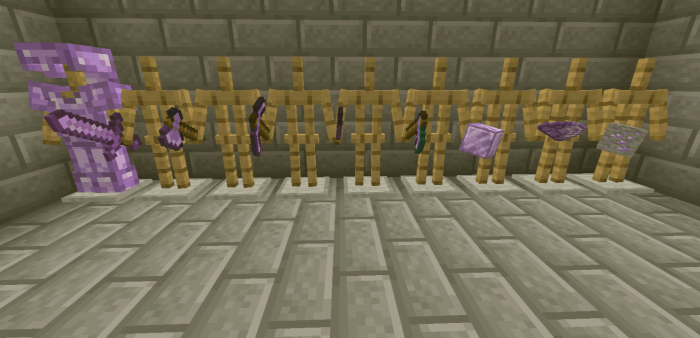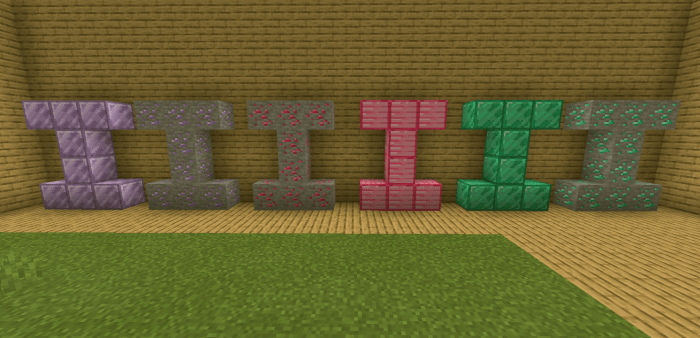 Diamond=Purple=Amethyst
Iron=Pink=Ruby
Gold=Darker Green=Jade
Chain=Lighter Green=Emerald
Netherite=Armor Slightly Altered
Stone Tools=Yellow=Topaz
Wooden Tools=Dark Red=Alexandrite
Leather=No Set Gem, But More Gem-Like
Not Pictured: Emerald=Blue=Tanzanite
_________________________________________________________________________
Here is the armor and tools in the texture pack! Enjoy!
If all this is not enough for you, there is a new CUSTOM ore! It can generate a max of 3 ores per chunk, spawn at y levels 20-41, and can only be found in jungle and mushroom island biomes, making it the rarest ore in Minecraft! Sepular Ore can be used to not only create new custom tools, but can be used to craft the legendary chainmail armor!
Select version for changelog:

Changelog
Updated download links, and fixed description to be up to date! What you can expect next: Sepular Block and new items! Enjoy!
Installation
I hope you enjoy this amazing texture pack! If you don't know how to add this to Minecraft, please use the tutorials that MCPEDL gives you.
If you download and apply the Sepular Ores addon and want to have friends join you, make sure that they download and equip both the texture and behavior pack!