Herobrine is creepy pasta fan made character for minecraft, this character is  ot real, this addon created just for fun, Herobrine is a community-made creepypasta who have long been rumored about his existence. Some truly believe that he's a rare creature who sometimes occur in-game but there has been no evidence to support that claim so far. This add-on implements Herobrine in-game -- for real. You'll be able to summon him by building a very specific structure and then fight him in a boss battle.
Creators: TheEnderface (Twitter), HeroPlayz_YT (Twitter), Jujustyle7 (Twitter) Updated: 30 September, 2018 (read changelog)
How does it work?
You can summon Herobrine by building a statue using four Soul Blocks (replaces iron blocks) and one Soul of Herobrine (replaces pumpkins). The iron golem has basically been replaced by Herobrine.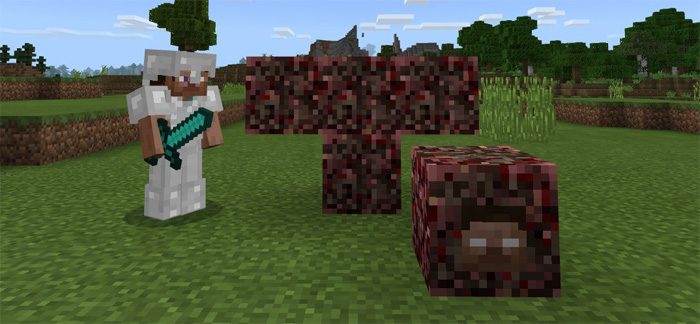 Herobrine has almost too many powers to count. He can teleport, shoot fire charges, spawn primed TNTs and summon wither skeleton minions. I guess you could sum it up by saying that he's incredibly dangerous.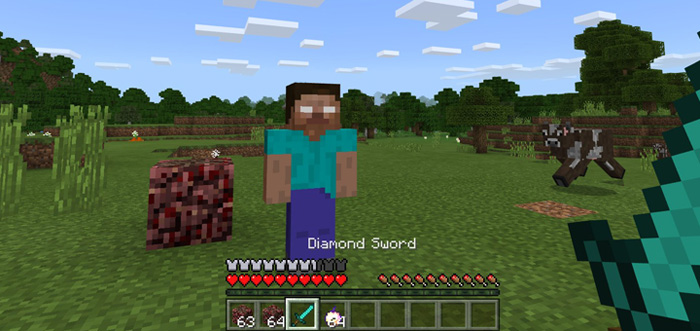 How to kill Herobrine? After you have spawned Herobrine you will see him for a few moments, and then spawn a meteor shower before disappearing for a while. If you survive past this then he will appear again but this time call a wither skeleton to his assistance before disappearing again. Then he will really start to haunt you. He'll basically spawn TNTs, summon monsters and just continuously teleport around. The only time when you will be able to harm him is when he starts to blink. This is when you need to use all your power to strike him and if you're good enough also kill him.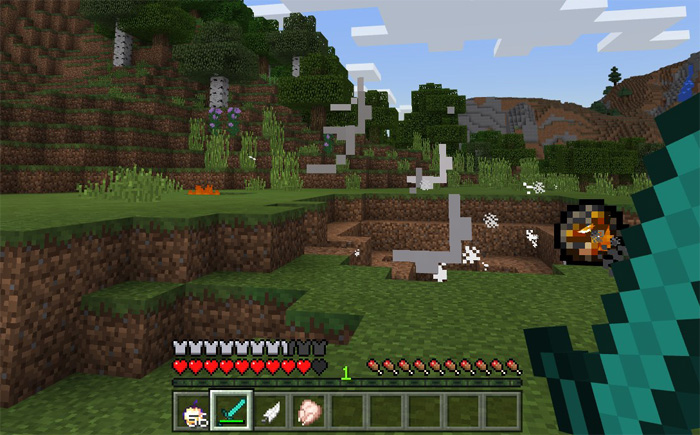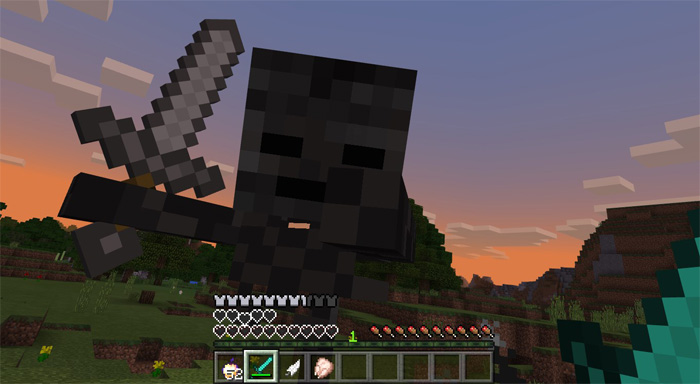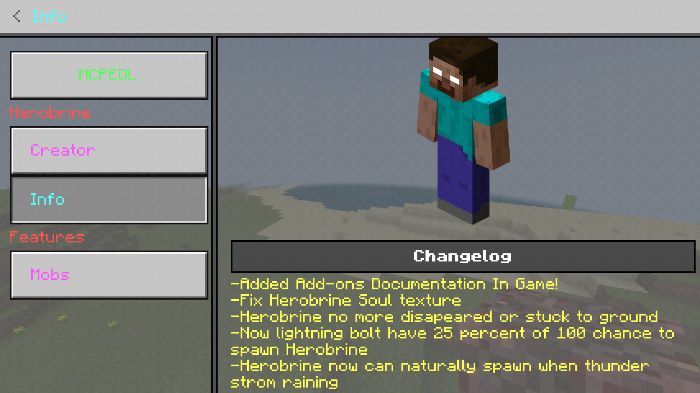 Trailer
Changelog
Added In-Game Documentation

Fix Pumpkin(Soul Of Herobrine) Texture

Now Herobrine can spawn naturally when thunderstorm rain
Old Version
Select version for changelog:

Changelog
-Herobrine now not replacing anything
-Add Herobrine spawn egg
-Removed souls blocks (I still find a way to use that block again, because it replace iron golem structure so i cant use it for other mob, maybe back in future)
Installation
Download All mcpack files, open all files with Minecraft, wait minecraft installing it