A small plaza-esque map that was built originally as a "meeting place" for players. The map had began construction 2-3 years ago and has been periodically updated with  new structures and areas.
The map itself is quite small with trees marking its "borders."
Trust me, this map looks 10x better with shaders. Might I suggest: ESTN Shaders by Eldeston.
FUN FACT: This isn't the original copy of the world since the very first file of the world was lost. The current file is a backup file that was created, and that's why the original name of the world is "THANK THE HEAVENS."
This map was also made for trolling, so do with that information what you wish.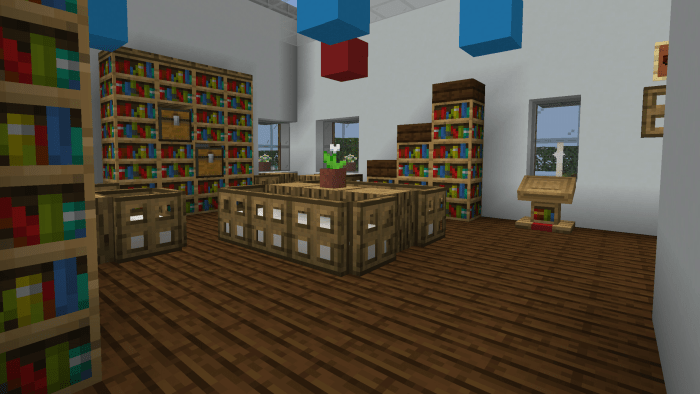 Library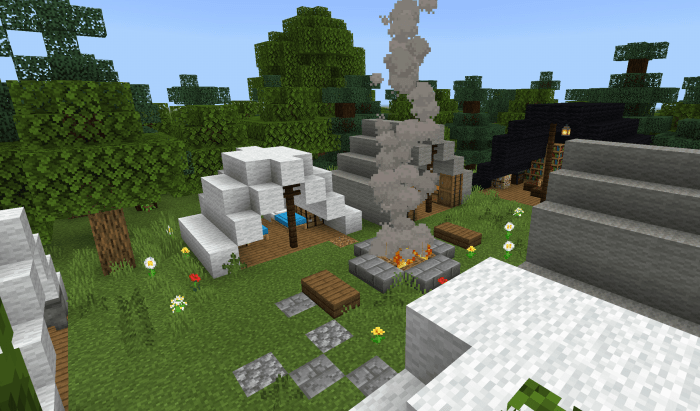 Camping site
The map contains the following areas:
• Bakery
• Pool
• Tavern
• Cottage
• "Chilling Area"
• Library
• Reading Café
• Viewing Deck
• Camping site
The map also has some secrets, so look everywhere for clues.
Select version for changelog:

Changelog
Hi! Just updated the .mcworld and .zip files since the spawnpoint was a bit messed up. ;))