Using trading and ores for currency is obsolete!
We all know that trading is a common event in Minecraft. Whether you're with friends or villagers, foes or communities, once you surpass the basic neanderthal way of playing, (moving out of the wooden age), you will most likely be starting to trade and commerce with your peers.
Alas, trading is primitive. It's unreliable, and it's rough. Nuggets and Gold fluctuate in value, and are a strain to find. That's where AMCA (Advanced Minecraft Currency Addon) comes to play. 
Re-establishing and creating economies has never gotten easier! By simply establishing a mint, and using the various materials, you can start printing in-game currency! From monopolization to circulation, capitalism or inflation, you can't go wrong! As well as this, you can use anvils to add a PIN code to the money, to prevent forging. 
Every money type is included in this list!
This AMCA add-on includes:
One dollar bill

Five dollar bill

Ten dollar bill

Fifty dollar bill

Hundred dollar bill

Five hundred dollar bill

One thousand dollar bill

And credit cards
Need to know the crafting recipe?
There are over 27 different recipes! All of which are in your green book in your crafting table but here are the important ones you may want to know.
(Use ores such as coal, lapis, emerald, etc to print money in cast quantities)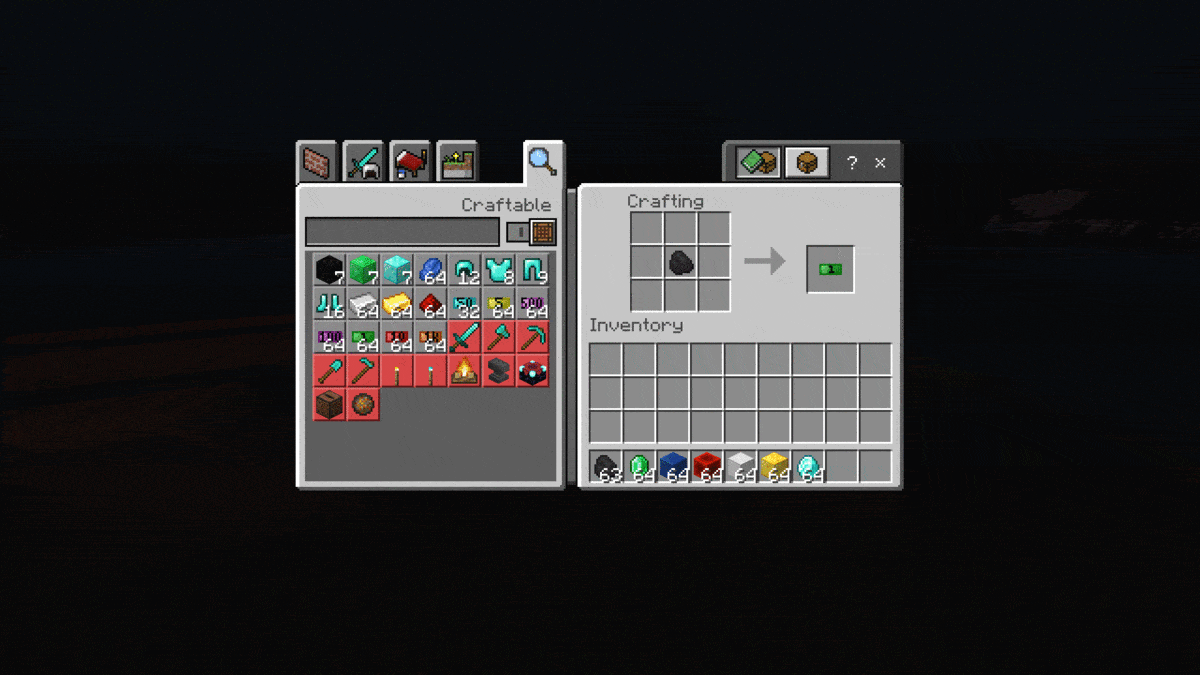 You can also merge the money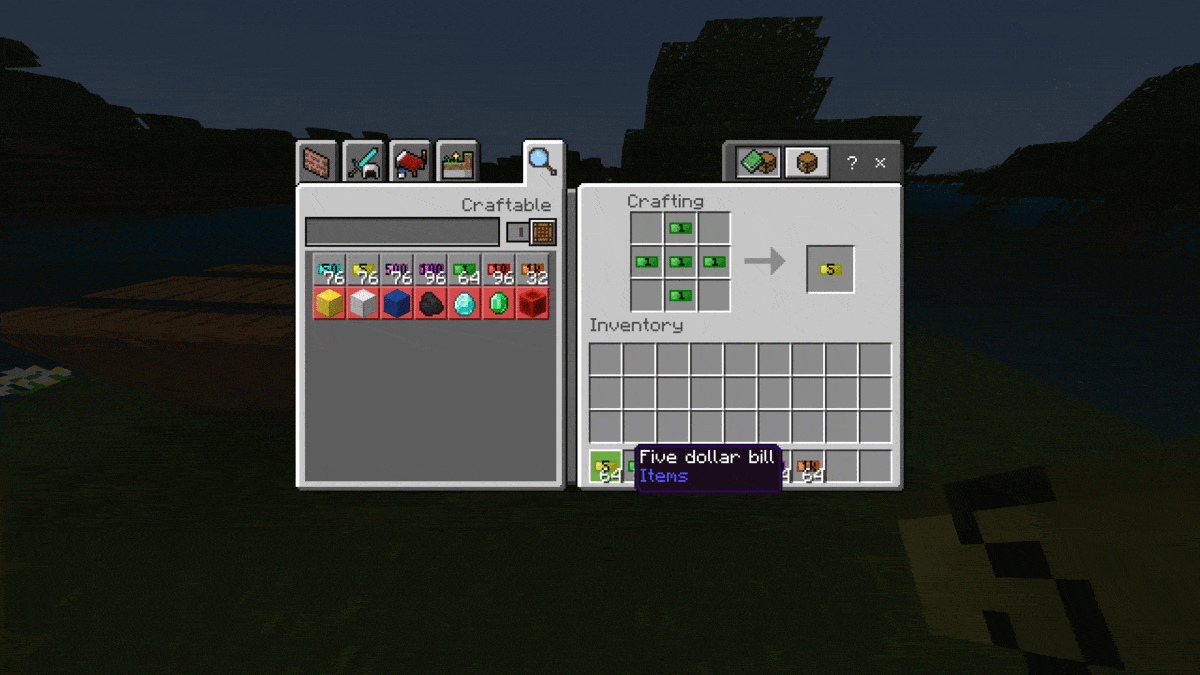 As well as splitting the money back to its counterparts!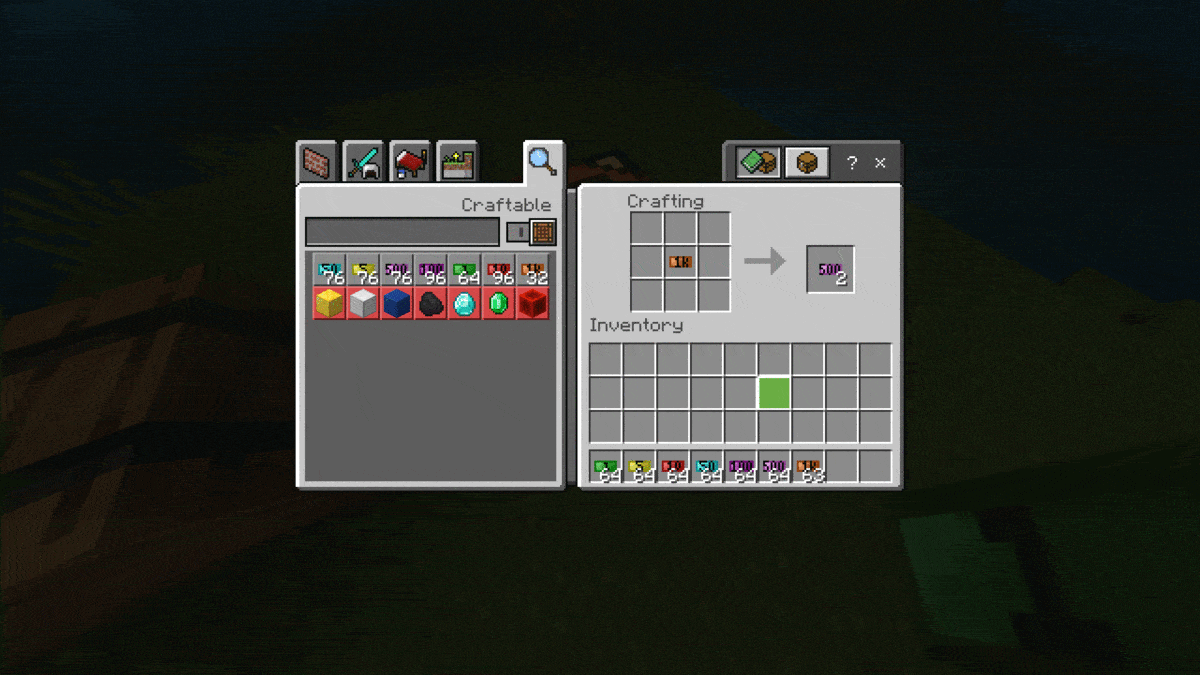 Use credit cards to convert money into material value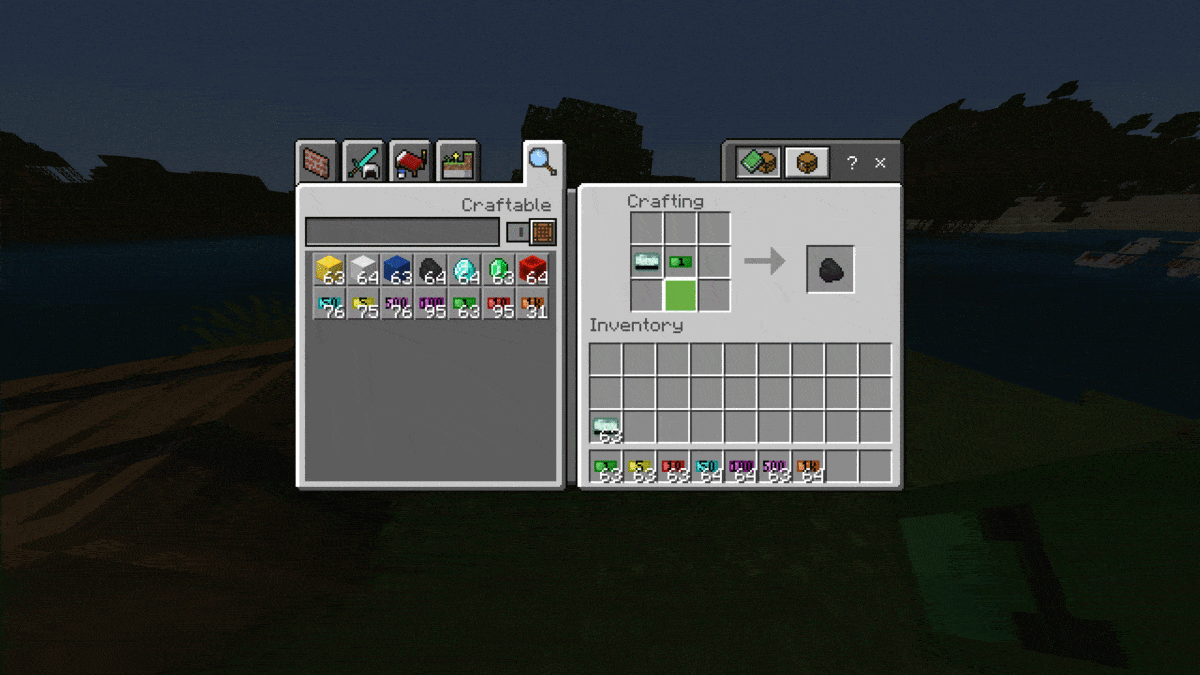 This is all free, for you to enjoy
Select version for changelog:

Changelog
The front photo now contains all parts of our add-on
The photo is now a screenshot of the actual add-on, including all aspects and parts.

It's a homemade screenshot, everything you see is real!

Do I need to say more? I changed the picture to something better
<3 I hope I inserted the correct image!
Installation
When downloading "Advanced Minecraft Currency Addon", first locate one of the 3 download links, Advanced Minecraft Currency Addon LITE, which offers a beta version of the pack, (and reduces the file size)
Advanced Minecraft Currency Addon FULL, which offers the full pack, as well as prime features and supports us!
Advanced Minecraft Currency Addon ZIP, simply compresses the file into a smaller size, which you will then need to de-compress in order for it to work. (I do not recommend you use ZIP)
Once you have pressed either of these downloads, press the "FREE ACCESS" to continue the download. 
Finish all the task(s) for the download page by first pressing on them, waiting 10 seconds, and then closing the task. If this task is a notification task, press enables, then press the lock icon in the top left corner, and disable notifications. 
Once this is completed, press the finish button, where you will then be taken to the commencing sequence. Look for a black box, with a blue button in it, describing the download. Press it, and open the download file to import the pack into your world of choice!
(It is recommended to first ave Minecraft Bedrock open)
If you are worried about any of these systems, we have taken immeasurable protocols to keep you safe from viruses and pirating using our various steps, be safe, and have fun!
Your great, have a good time <3