Have you ever wonder why we are able to walk but cannot crawl? When are we going to learn how to crawl? But crawling should be first before walking, right? 😂😂😂 This addon solves that problem!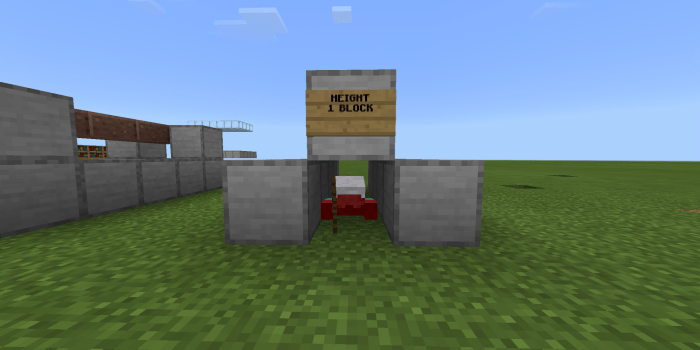 FEATURES:
Sneak through 1.5-block tall holes
Crawl through 1.0-block tall holes
HOW TO USE:
Sneak
– just sneak 😅
Crawl
– Look/face downward
– Click the crawl button / ride button on pc/console
– Jump or Sneak to stand up
TURN ON EXPERIMENTAL GAMEPLAY
Here's the video for quick understanding :
EDIT: The first tunnel in the video is actually 1.5 block tall. (1block+1slab)
FIXED:
Floating arm bug
Crawling animation is added
Crawl while riding minecart
Added crawling animation
Fixed minecraft crawling button
Current version is 1.4
Fixed floating arm bug
Yes I've fixed that. What else? 
Installation
Install both behavior and resource pack
Downloads
Supported Minecraft versions
1.14
1.15 (beta)
1.16