The AquaticBirds Add-On is an Add-On that brings these icy and aquatic birds known as penguins. They have finally reached Minecraft with our Add-On. Players can tame and worship these beautiful birds.
What Penguins Are In This Add-On?
Adelie Penguins
Gentoo Penguins
Chinstrap Penguins
Macaroni Penguins
More Penguins will be added in future updates!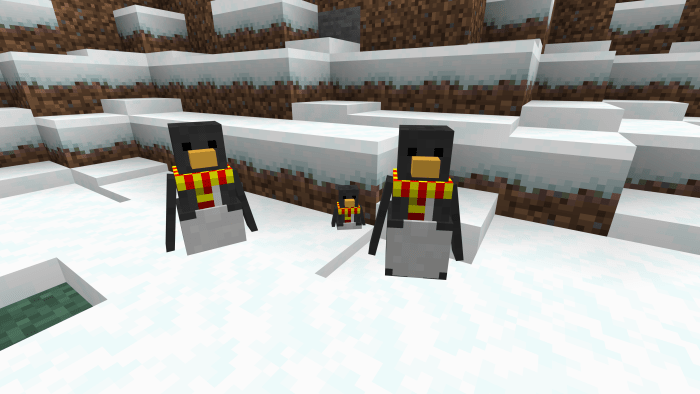 (A tamed baby Adelie by his parents)
How Do I Tame A Penguin?
All penguins can be tamed with all types of fish.
Once tamed these animals can be breed with other animals of their type. (Eventually, cross-breeding will be added) Tamed penguin will follow their master.
Can I heal my penguin if it gets injured?
YES! You can heal your hurt penguins by feeding them their favorite course. (*Cough It's fish!)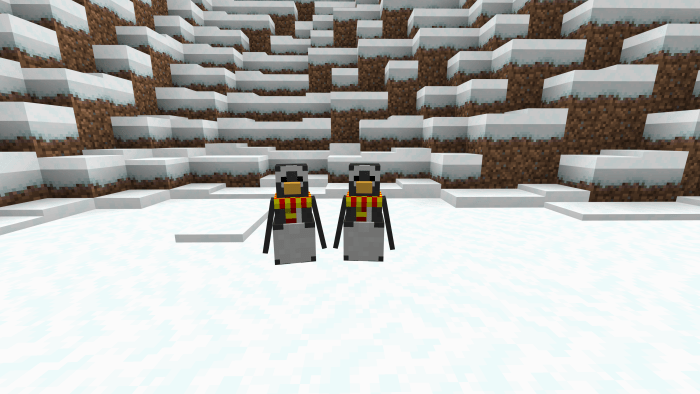 (Two lucky Gentoos have been tamed by the same master.)
Want More?
Follow our Twitter and Instagram for updates and new Add-Ons and maps! (You can also voice your opinion through DMs or comments!)

Social Media

Downloads
Supported Minecraft versions
1.13
1.14