What is Better Menu Pack?
Better Menu Pack or BMP for short is a texture pack that aims to enhance the users experience with backgrounds and textures in the menu.
BMP Features:
8 Season 2 Backgrounds

12 Season 1 Backgrounds
No Background
Custom Background (Either from a pack that supports this or even make your own!)
"Nightmode" menu
New logo title
Hotbar and Hearts textures
Backgrounds show up in several menus
Export worlds as templates
New "Create New World" texture
All Backgrounds:
You can download these wallpapers below for free!
Season 2 Backgrounds


Season 1 Backgrounds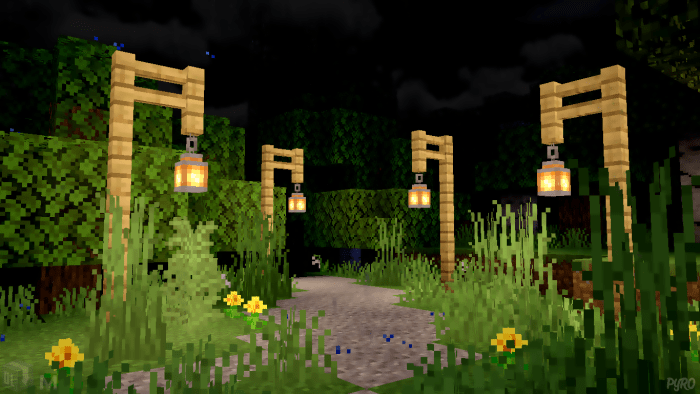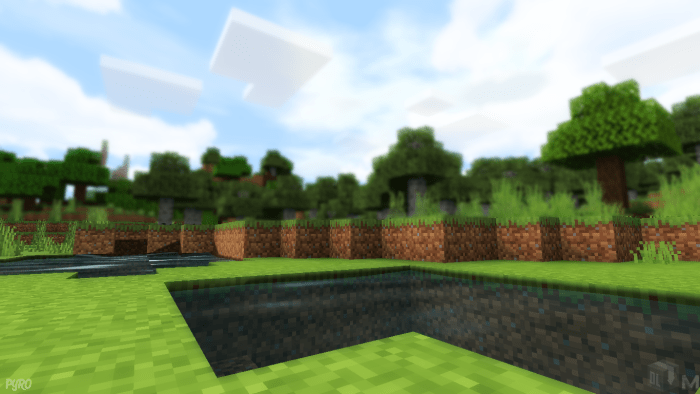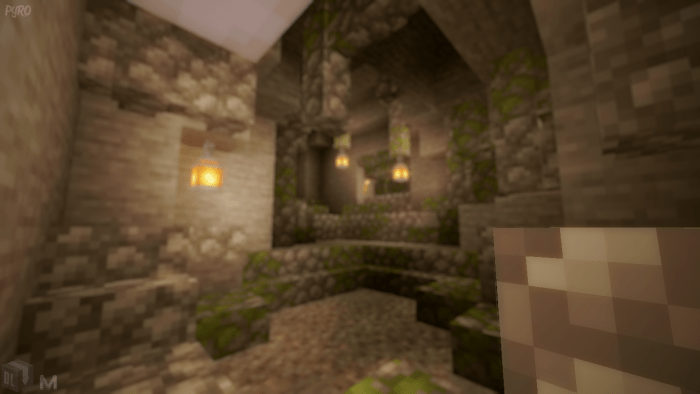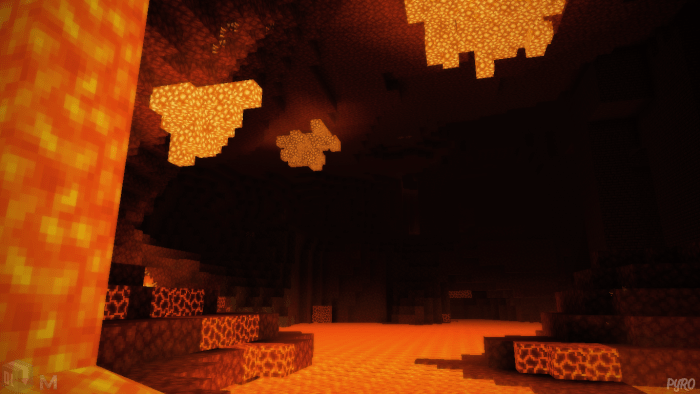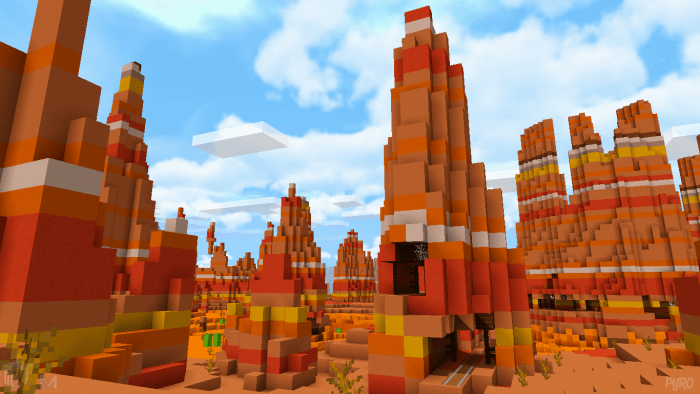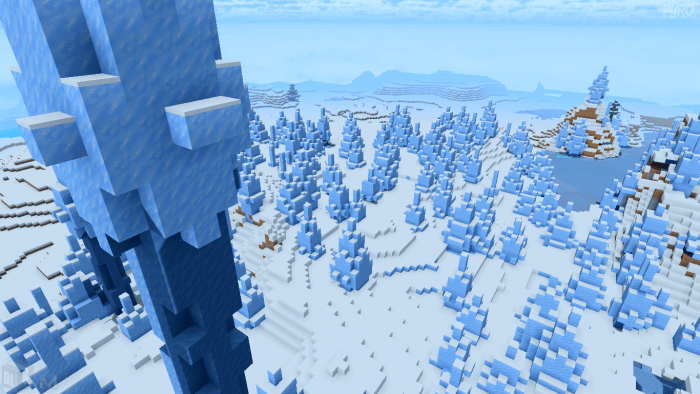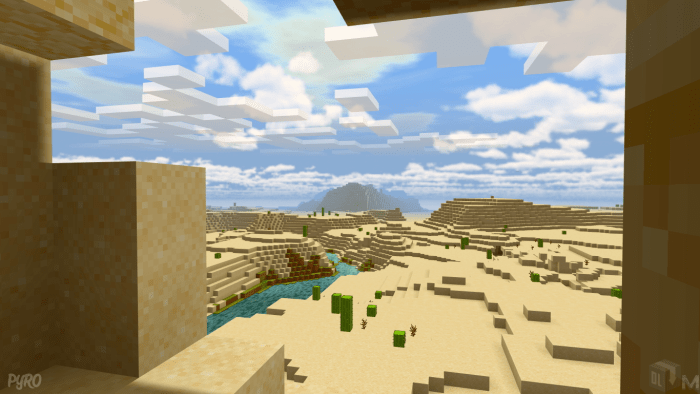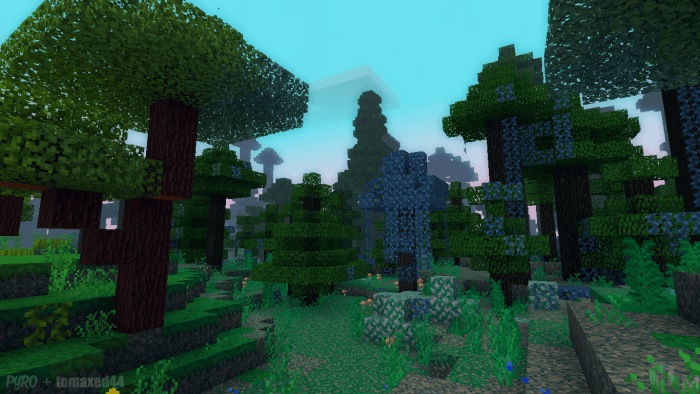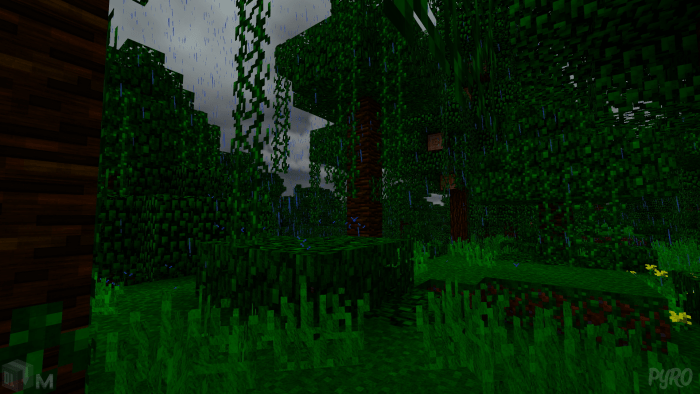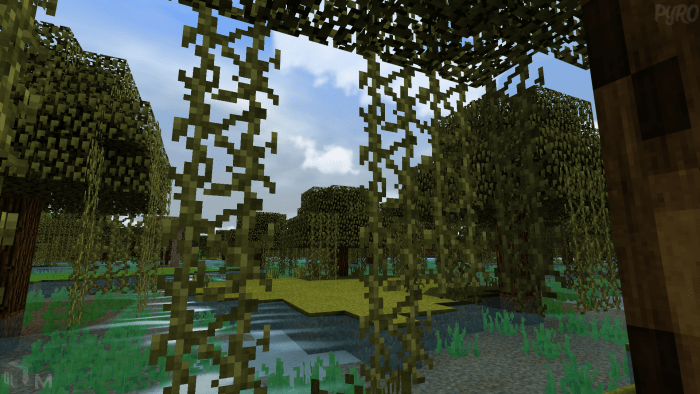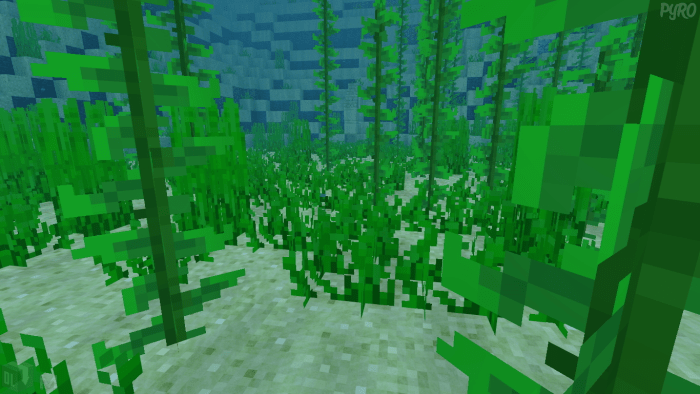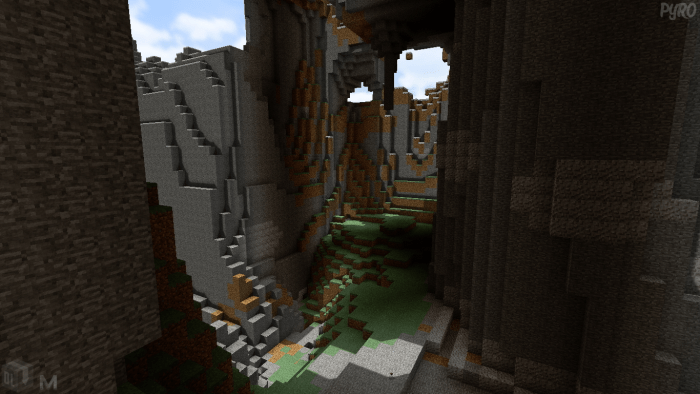 Credits
season 1 backgrounds use this awesome shader and texture pack that really makes the backgrounds pop!
Parallax Shaders & Textures by THEHYBRED
One of the season 1 backgrounds feature a mod that has a brand new overworld, creatures, items and more, Almost making the game feel brand new!
Fair Usage
You May:
Edit the contents of the pack (for personal uses)
Make YouTube videos about this pack (Must credit and only link to this page)
Make background addons for this pack
Use the pack on your own server (Must credit, If you're going to add a link then use this page)
You May Not:
Reupload this pack to this site / upload to other sites (This pack stays on MCPEDL.com)

Redistribute the code and use for your own packs (Contact me on Twitter if you wish to use the code for your pack)
Bugs? Problems? Suggestions?
If you experience any issues or like to provide feedback, please either tweet or message me on Twitter: @GhostMytho
Version 3.1.0 Update
Main Pack
Added 2 new backgrounds! [Sunny Forest & Snowy Trees]
Added a MCPEDL watermark on all season 2 backgrounds
Added a updated description with colors

Season 1 Pack
Added a MCPEDL watermark on all season 1 backgrounds
Added a updated description with colors
Wallpaper Engine
All season 1 and 2 backgrounds are now available on Wallpaper engine
You can download Season 1 here
You can also download Season 2 here

Misc
I've been having a lot of issues with people stealing this pack and uploading on their site, which isn't fair and they also monetize the pack in which I don't. Please do not download from any other site other than MCPEDL.com since this one is the official one and does not redirect you to any other site that is harmful (mediafire is a bit icky on this) and does not contain viruses. Many other sites that steal this content will probably delete this segment since they don't like seeing the official source. You can also check me out whenever to see when I post a tweet letting you know when the next update is live!

Version 3.0.1
Fixed some bugs with using the Custom Background option
Added a new Create New World texture
[MCPEDL] Added a note to the Fair Usage
[MCPEDL] Added an extra bmp feature
Misc
I recently lost my source assets for all my experimental and published addons, this didn't affect BMP as much but will slow some development down. Didn't lose any new backgrounds.

Version 3.0.0, Season 2 Update!
Added 6 new Backgrounds!
Removed Season 1 Content from Better Menu Pack

Added Season 1 Content into separate MCPACK
Fixed some menus not showing the backgrounds
Fixed some loading issues with menus
Updated pack_icon
Updated featured image

Version 2.3.0
Added 2 new backgrounds! (Underwater & Mountains)
Added Export world as template button in world settings
Updated Pack_icon
Updated featured image
Version 2.2.0
Removed dev subpacks
Added 2 new backgrounds!
New Pack_icon
Version 2.1.1
Tiny "Bug Fix" Update
Added missing textures for health: Poisoned, Withered and Horse
Backgrounds show up in Character screen and Patch notes screen
Added Fair Usage file in pack
Updated Pack_icon
Reformatted MCPEDL download page
Version 2.1.0
Added 2 new backgrounds! (Hot Desert and Hidwood)
Updated featured image
Updated Pack icon
Fixed Custom Backgrounds (Updated Path: textures/ui/BMP/custom_background.*)
Version 2.0.0
The "Background" Update
 Fixed the backgrounds, They now display correctly rather then just a black panorama (hardest fix)
 Updated background path: [textures/ui/BMP/BMP_BG.png], (Use this path if you want to make a background addon for this pack)
 Backgrounds display in the settings and profile menus
 Pack can now be used for 1.13 and 1.14 versions of the game
 Removed Change Skin button
 Several adjustments in the json files
 Removed "New" tag above Marketplace button
 Updated Pack icon to reflect pack version
   Misc

There's no new backgrounds for this update since the main focus was to fix them and allow them to show up. So a lot of hard coding and a lot of trial and error the backgrounds are finally fixed up for 1.13+, You guys can also make addons for this pack using the path listed above. If you do make sure that BMP is selected on "No Background" option and have the addon be above BMP. If there's any issues or you like to provide feedback then contact me on Twitter.com/SmashPyro.

Version 1.2.0
 Added 2 new backgrounds
 Touched up some textures

Version 1.1.0
Touched up some ui textures
Removed Help button in Inventory
Added 1 background
Added to have no background
Fixed up the pack_icon
Minor adjustments
Downloads
Supported Minecraft versions
1.16
Resolution
16x