You are a hard working person who decided to take a vacation from work. You purchased a ticket to fly to Hawaii for a couple weeks. You hopped on the plane and you started to fly to Hawaii. Half way there you hear an explosion from one of the engines and everyone started to panic. You remained calm and tried to think about what to do. You ended up blacking out and 5 hours later you wake up on the plane that was split into 2 pieces. You look around and you see an island. Looks like you were the only survivor who survived the brutal plane crash. Your goal is to survive on this island until you get rescued. Please leave any feedback or suggestions in the comments. Good luck!
———————————————————————————————
Twitter: Click Here
Instagram: Click Here
MCPEDL: Click Here
Youtube: Click Here
———————————————————————————————
wlickRules
1- You can play this with friends or solo
2- No switching gamemodes.
3- Don't use any cheats
4- don't destroy the village. Try rebuilding it 🙂
5- If you decide to make a playthrough of this vanilla map, be sure to post a link to it so the map maker can see!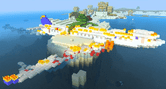 Survive The Crash!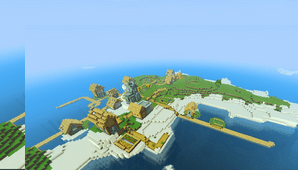 Rebuild The Village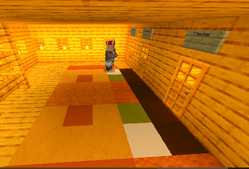 Repopulate
- Added A Death Counter
- Added A Task Book
Another Update coming next week!
Made the story more interesting and longer.
more updates coming soon
- Fixed The download link, mcworld didn't properly function
- No Ad dowload its 100% direct
Installation
For Folder Download
1. Open your folder
2. Type on the search bar C:\Users\PCNameGoesHere\AppData\Local\Packages\Microsoft.MinecraftUWP_8wekyb3d8bbwe\LocalState\games\com.mojang
3. Open the minecraftWorlds Folder and put the map folder inside
4. Have fun :)
I promise I'll get the .mcworld to work.
Downloads
Supported Minecraft versions
1.9