Darkn' Green by Aldinoo
its Black and Green! Two great colours that match! It's a whole family now! Darkn orange, darkn blue, darkn Red, and now dark. Green! You can see what it looks like in your head now, But I can show you what it looks like!
Darkn' Green by Aldinoo
Its dark, it's Green! Two great colours! You should know what it will look like by now, but if you don't know…. I'll show you! By pictures of course. This UI texture pack will probably not be updated, this UI texture pack is only for bedrock, JAVA versions will not be available, this UI pack is only for 1.16 and 1.15 (beta).
Interface-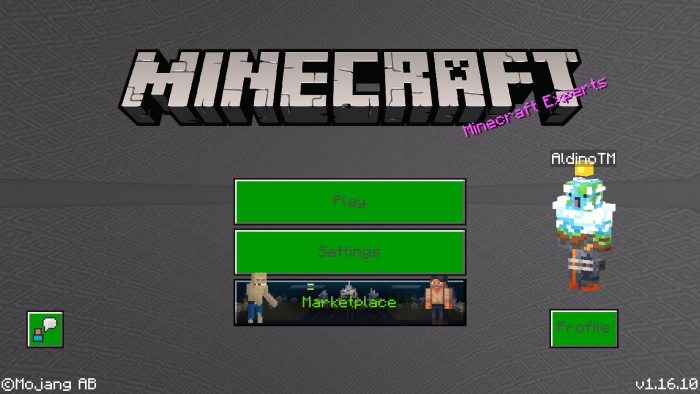 Profile-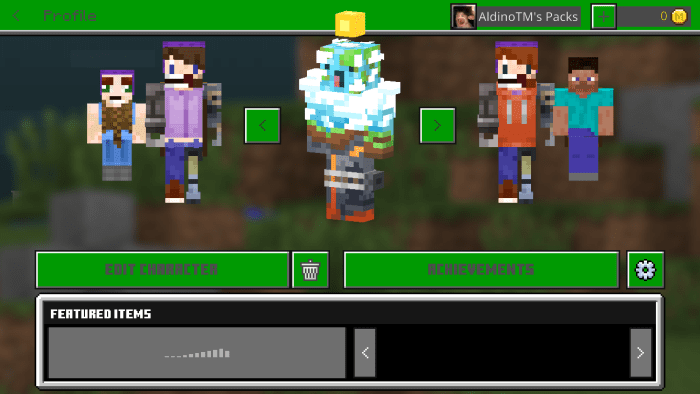 Settings-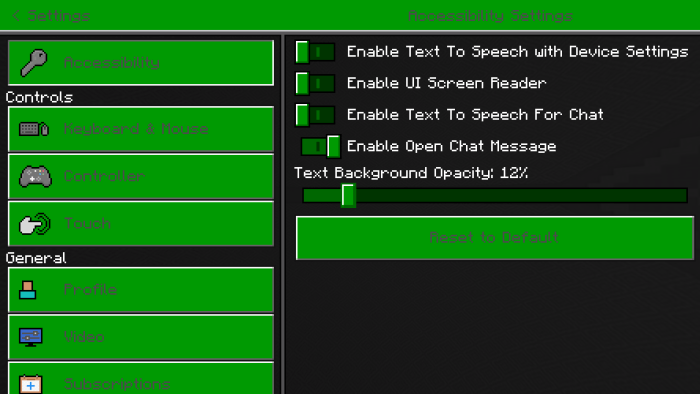 Play screen-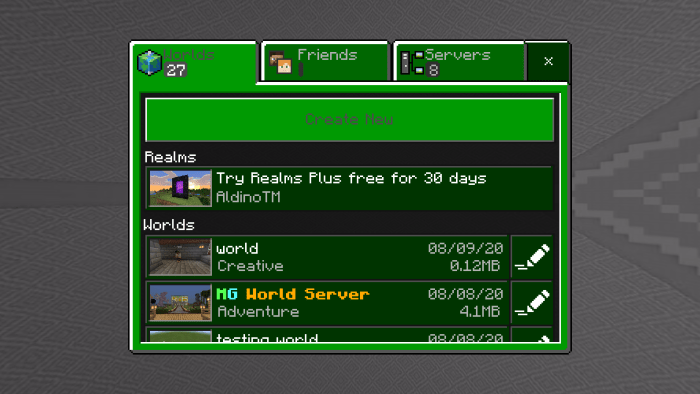 Friend screen-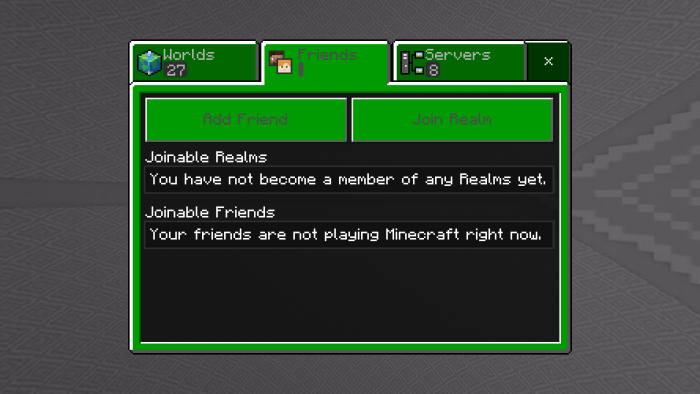 Server screen-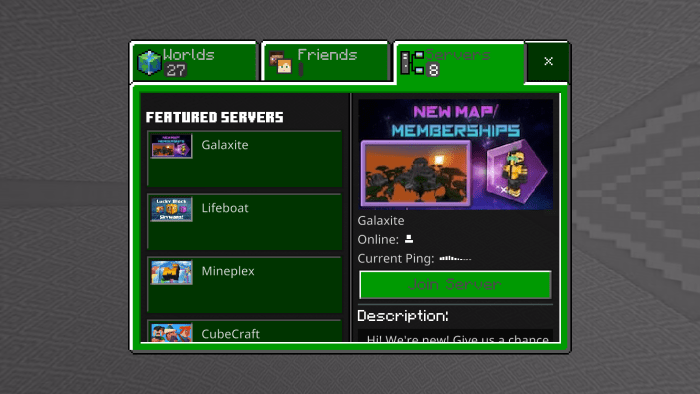 Loading screen-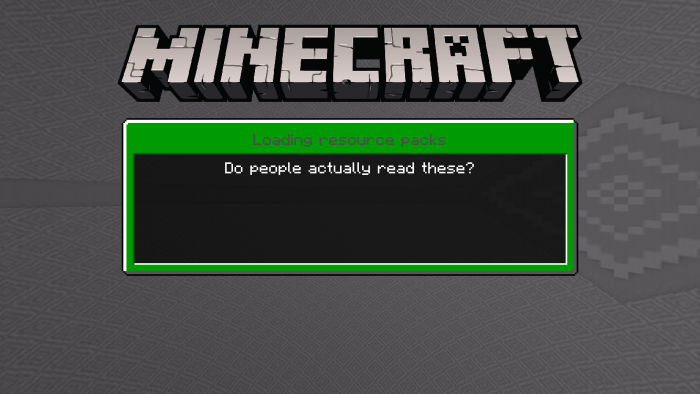 HUD-

Inventory (classic)-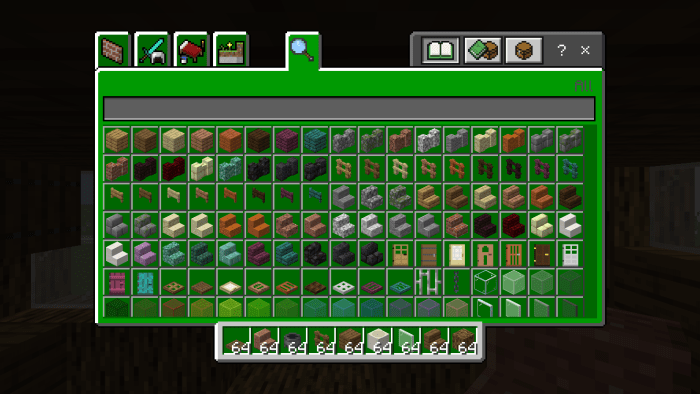 Inventory (pocket)-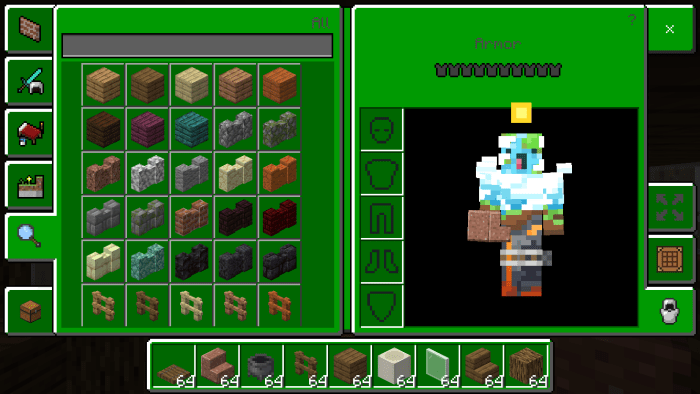 Play menu-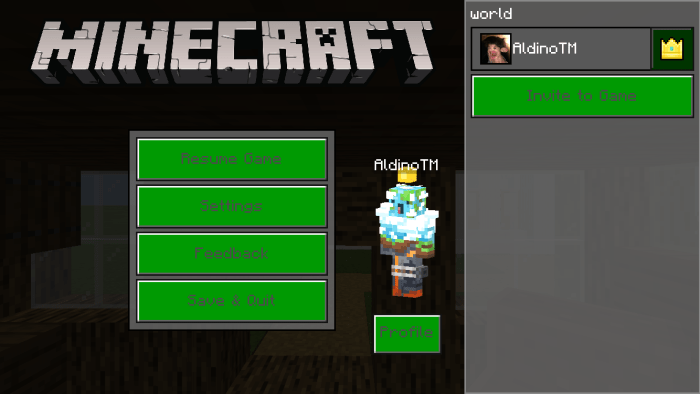 ———————————————————————
Now that you know what it looks like, how about download it and see for yourself! Thanks for the support and thanks for downloading! I love it when I see someone support me, even in the littlest ways! I hope you like my UI texture pack and I hope you have a great day!
———————-
UI idea by: @TotallyNotJerry on MCPEDL and DISCORD.
make sure to join our discord! Link in Profile!
Downloads
Supported Minecraft versions
1.15 (beta)
1.16
Resolution
32x