This pack is a simple overlay pack that edits your death messages, your chat settings ui, and your respawn screen to be comedic/sarcastic. Examples of the pack can be seen bellow.
/killed:

Fall damage:

Killed by player:

Burned in lava:

Respawn ui: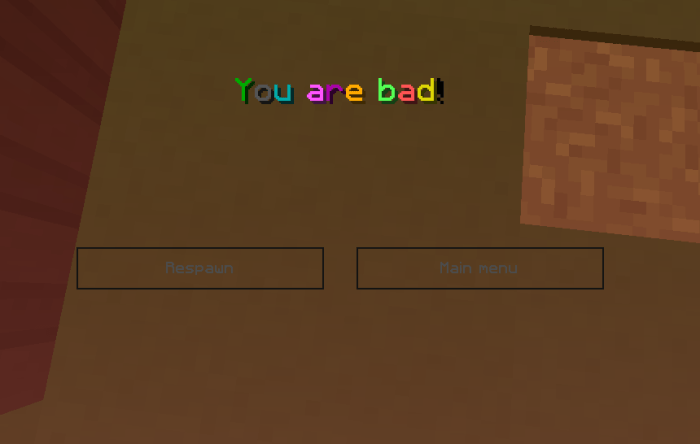 And there are many more that have been changed which would take too long to list here. Make sure to put the pack above any other packs which might edit your chat messages, or else it wont work. Since it's an overlay, it'll only edit the stuff I listed and won't mess with anything else.
Fixed uuid for the texture pack and added a .zip download link.
Patched up the description and (hopefully) fixed the problem for mobile users with a mediafire link.
Installation
Click the green letters which say "ChatMsgEdit.mcpack" to start your download, which should redirect you to Minecraft. After that, go to your Global Resources and add the pack, and you should be good to go! For mobile users, use the mediafire link.
Downloads
Supported Minecraft versions
1.14
Resolution
16x