Welcome to disaster survival!
This is my first map that I have uploaded so give feedback and suggestions were needed, let me know if it has worked and how you find it, this is one of my favorite command block projects so I decided to share it.
In this map you need to survive one of the 15 deadly disasters ( with more coming soon ) that will try to take you down in each of the five maps ( map update soon )
You can buy things to help you or give you special abilities in the shop!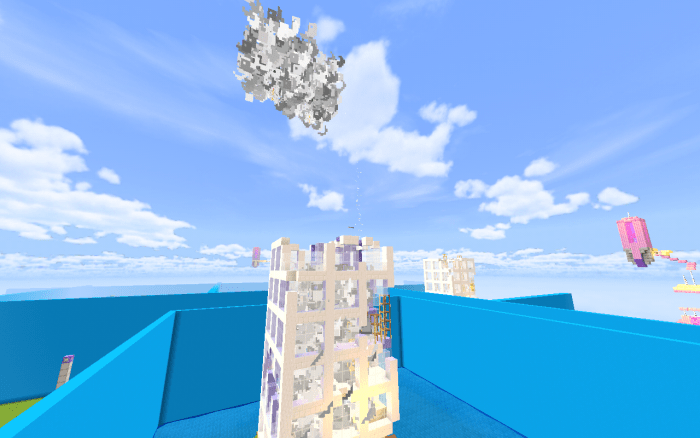 Above is tornado and meteors verses the tower map, as you can tell builders are welcome to help make this map so let me know if you will, as I haven't put much effort into building.
This map consists of around 15 different disasters to enjoy and also fun things that have been added like power ups, morphs, particle trails and even spectator mode!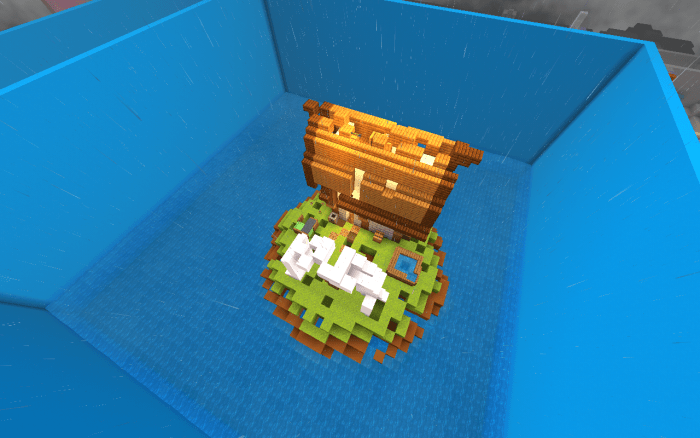 Acid rain /\
To go into spectator mode throw the emerald in your last hotbar slot onto the floor, the emerald will be replaced with a compass that you throw to go back to normal.
Loot chests are a custom drop from all mobs made with commands
boosts and other fun things are found in the shop!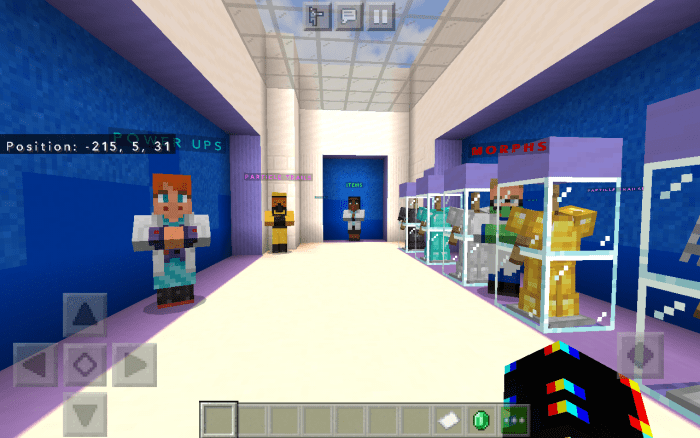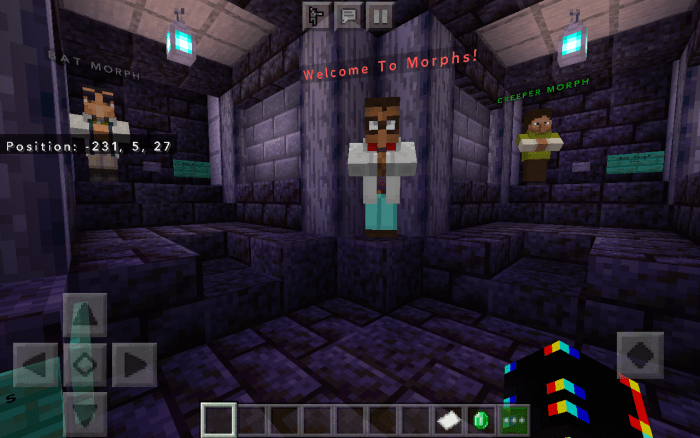 there are 5 different maps so far although I am planning to add more!
The entire map is run by redstone, command blocks, npcs and structure blocks! No add-ons or modifications.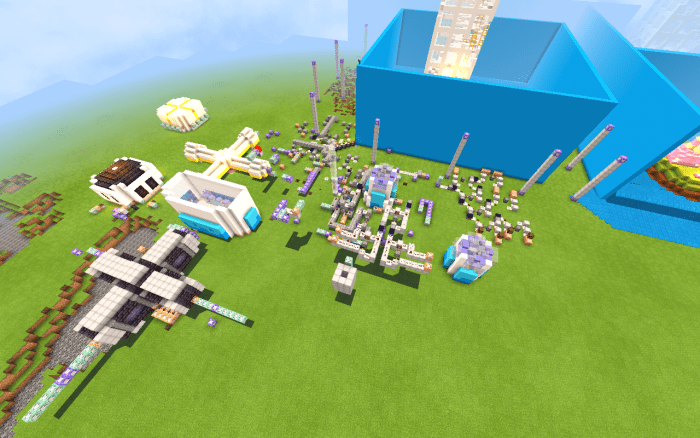 Bonus rounds have now been added in v1.7, press the button in the spawn hub to get a brand new map and 4 more gamemodes- aliens (stay near the cows or get abducted and fend off the aliens), hide and seek (hiders must hide from the seeker and not get killed), ravager rundown (you must survive as ravagers spawn around the map and try to kill you) and boss (a boss will spawn in the centre of the map striking lightning around it, summoning clones, whirlwinds to fling you in the air and flames to follow you and kill you wherever you go)
I have also added a control panel to start disasters and change maps to the ones you specify (go here by talking to the welcome NPC)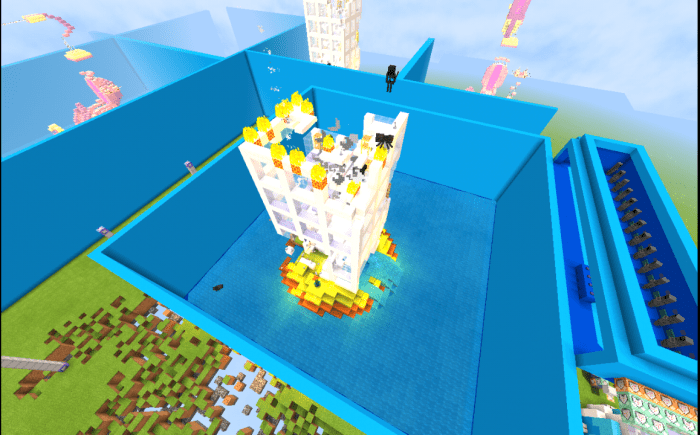 /\ you can see some of the new disasters in this picture, including mob rain firestorm and cubes of death
8 new disasters have been added with v1.8! And all disasters have been linked up to a better randomised, along with the bonus rounds ( bonus rounds and new disasters are now in the control panel)

There is now a randomiser for the number of disasters that can happen in one round (2-5)!
Follow me on twitter @joltingonwards for early access to my creations
This map is inspired by the roblox game natural disaster survival and grians old disaster survival on his old server.
If you want to help make this map i will consider helping as it is mostly just me so far (builders especially)
8 new disasters!
Random amount of disasters each round!
Better randomiser!
Bonus rounds linked up with start disasters button!
Replaced here's Johnny with famine
Added bonus rounds
Added control panel
Shop complete!
New acid rain instead of soul seekers!
Particle trails!
More destruction!
v1.6 is out
New loot chests as a drop from mobs
New respawning system
Spawn and shop hub redesign
Particle trails added
Downloads
Supported Minecraft versions
1.16