MCBE Plus brings new blocks, food, weapons and mobs into the game
Currently in Beta so some bugs may occur, if so kindly comment down the bug and how it happened so I can fix it.
Here are some of the features:
First off the mobs:
Mummies
Found in Deserts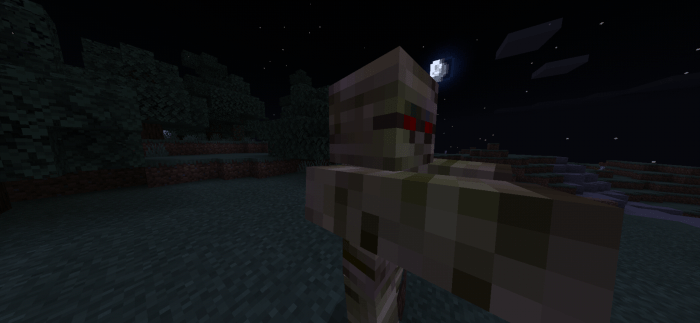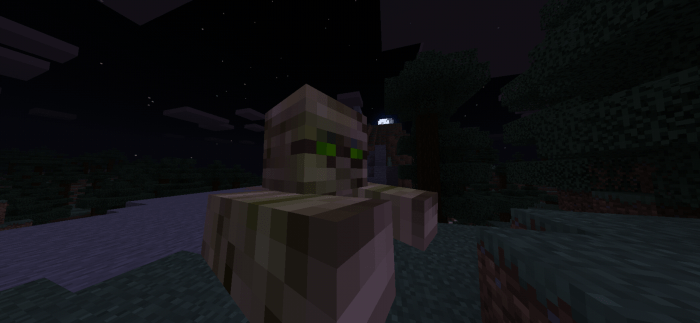 There are 2 types of Mummies: Red and Green. Red Mummies deal 5 dmg while Green Mummies deal only 3 but inflict you with poison.
Butterfly
Can be spotted flying around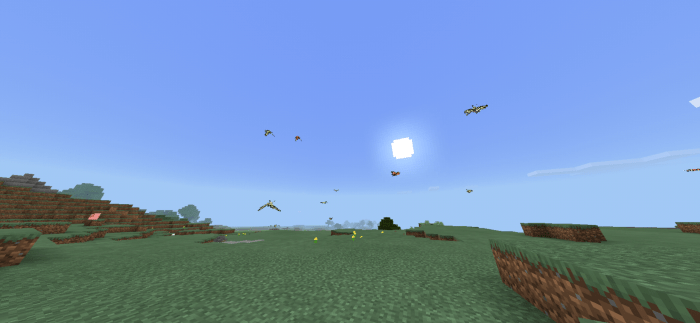 Butterflies just fly around but they make your world look more beautiful.
Swamp Monster
Can be spotted in swamps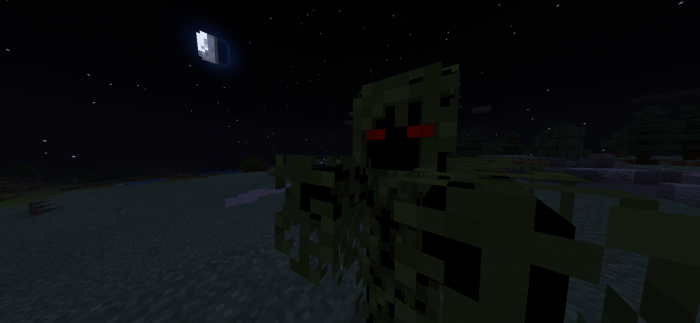 Will inflict you with slowness when you get hit. (Skin inspired by the Wild Zombie from the FuinhaFun addon)
Rockback
Can be seen above and below ground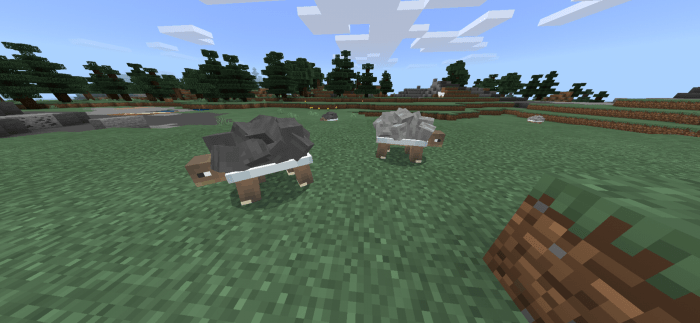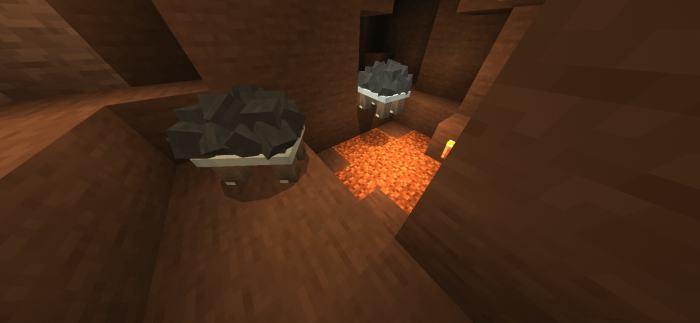 Tortoises have evolved, they come in 2 variants: Stone and Dark Stone. They can be bred with coal which is their main diet.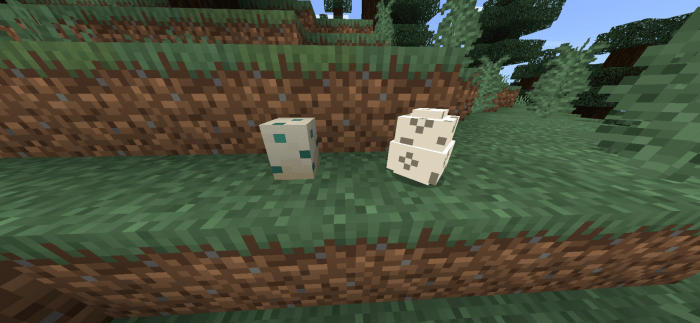 Once bred theylay their egg just like turtles.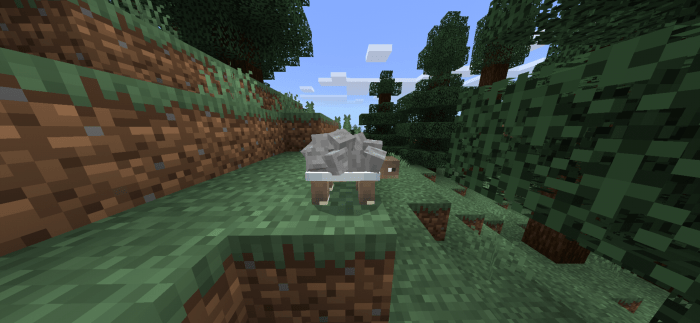 Once the egg hatches a baby Rockback is born : )
Nautilus
Found in Warm Oceans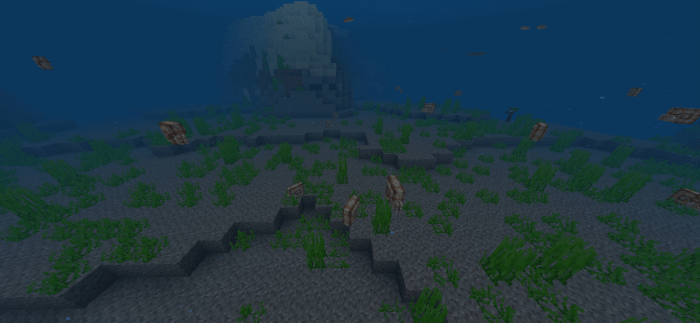 They drop nautilus shells and ink sacs once killed.
Land Walker (W.I.P)
Doesnt spawn naturally (Can only be summoned by command: /summon isno:land_walker)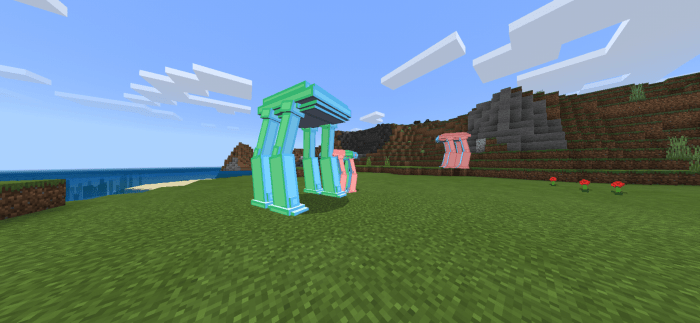 AI and textures are currently being worked on.
Zombie Brute
Low chance of spawning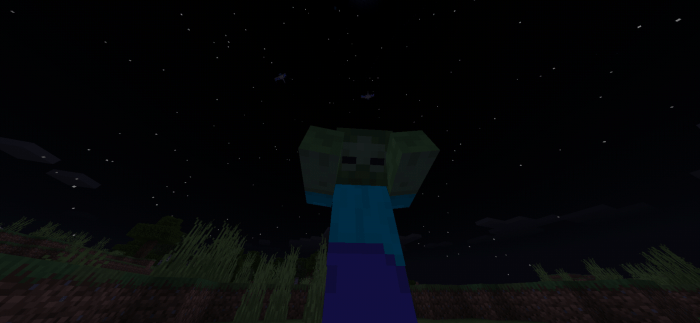 Bigger, better and stronger than your average Zombie
And for the blocks:
Copper Ore
Copper ore can be found underground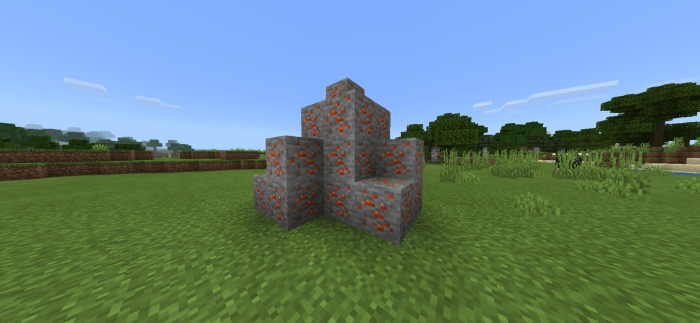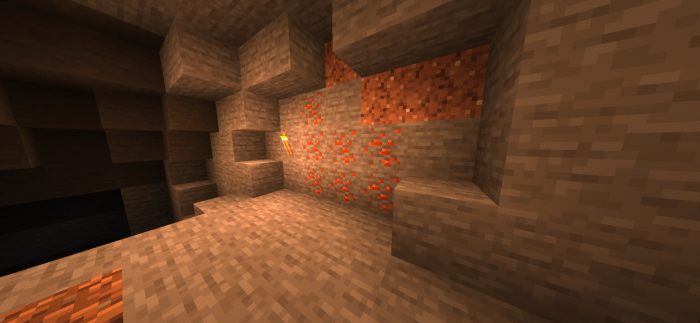 You can smelt it to make Copper Ingots which is used to make copper tools but we'll talk about that later.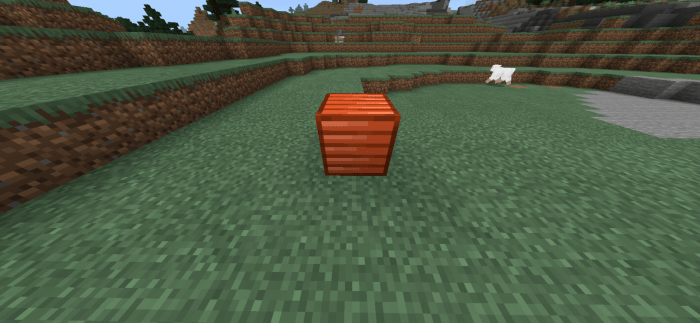 You can also craft a Block of Copper.
Dark Stone
Dark stone can mostly be found underground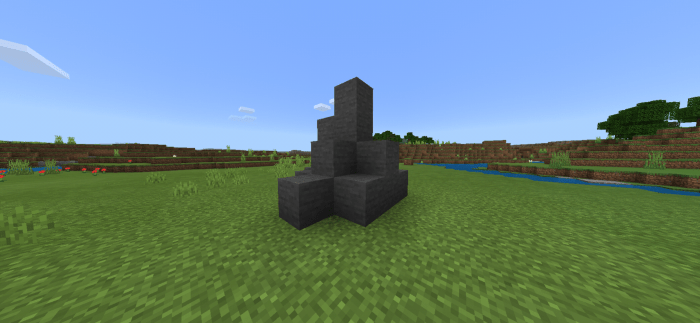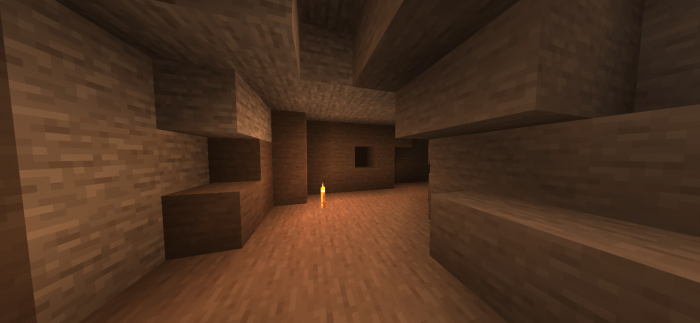 Mining it drops Dark Cobblestone and can craft stone equipment. (More recipes coming soon!)
Mossy Stone
Mossy stone can be found underground in jungle biomes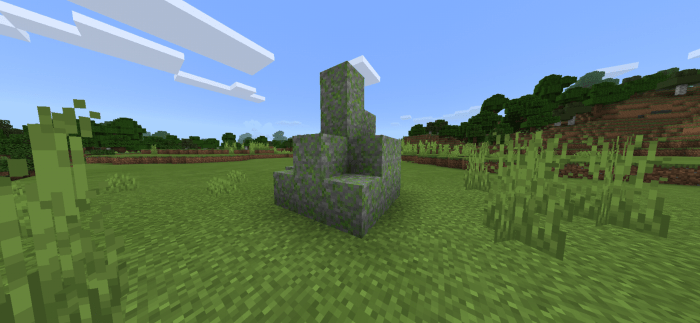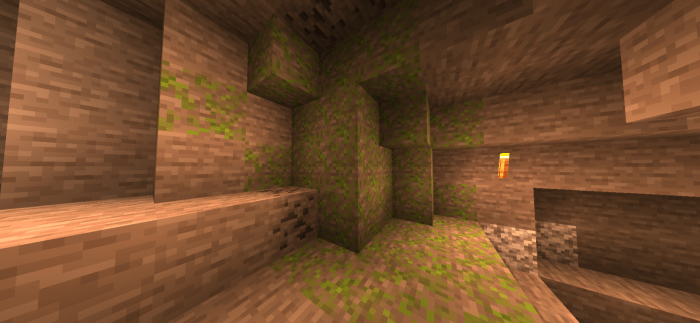 Mining it drops Mossy Cobblestone and… Yeah that's all there is to it.
Amethyst & Sapphire Ore
These ores are just as rare as the emeralds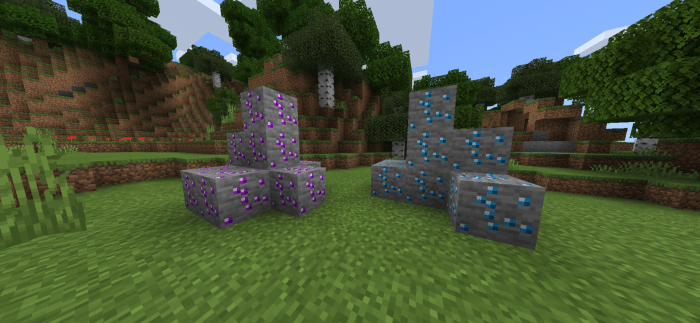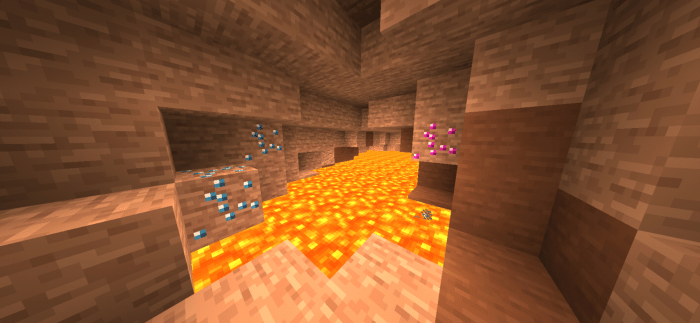 Amethyst and Sapphire is used to trade with Villagers and Wandering Traders.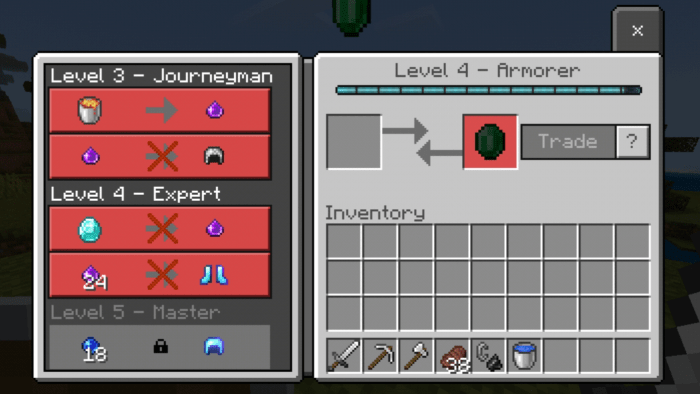 You can only trade with teir 3 and above.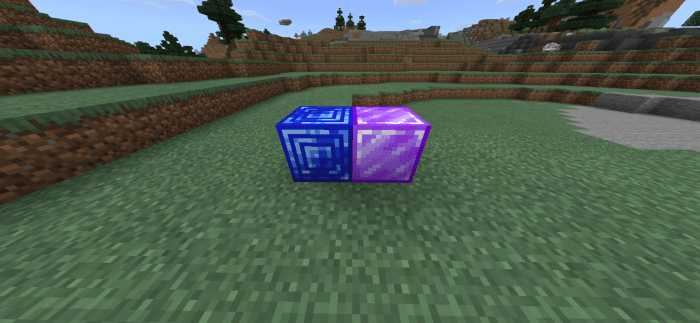 You can also craft their desired blocks.
Dragonite Ore (No it's not a pokèmon)
Extremely rare!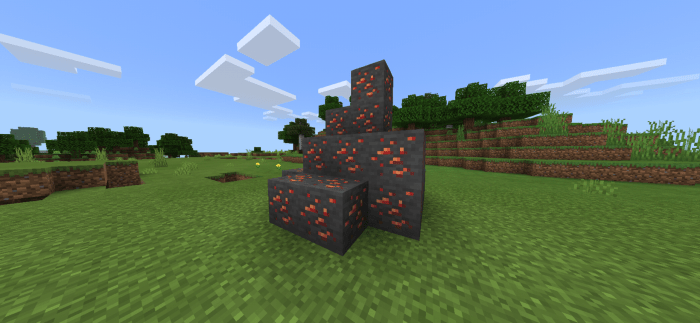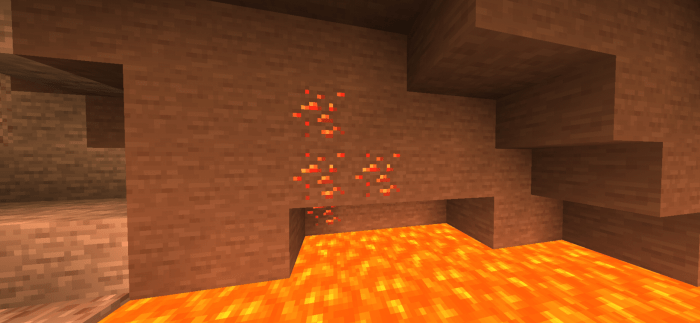 Smelt them to make Dragonite Ingots. (No current use) But smelting the Dragonite ingots makes Molten Ingots which is used to make molten tools.
Now For the Weapons:
Hammers
Hammers deal more damage than Swords but in exchange they have a slightly lower durability (-10%)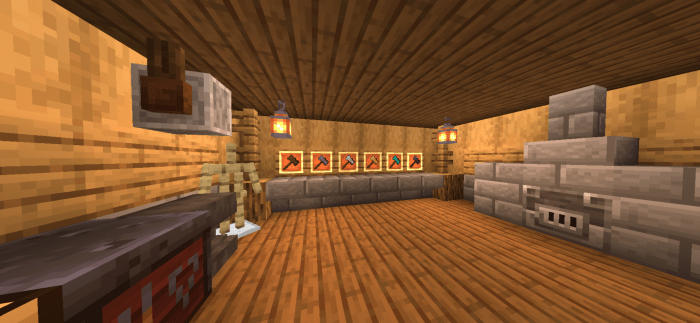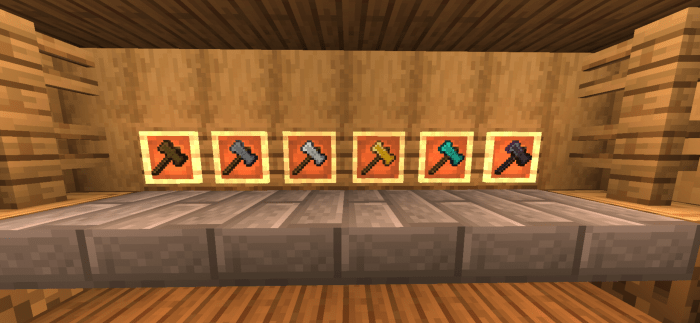 Down below are the recipes on how to craft Hammers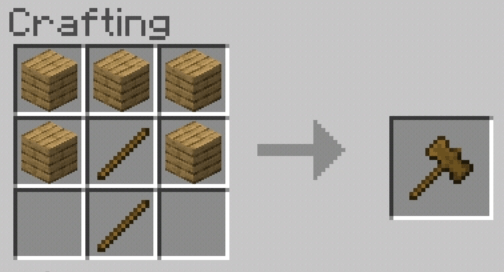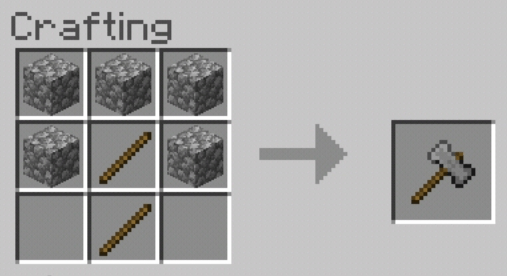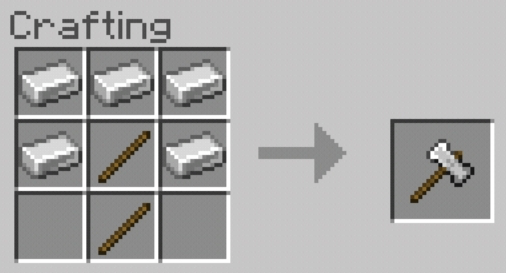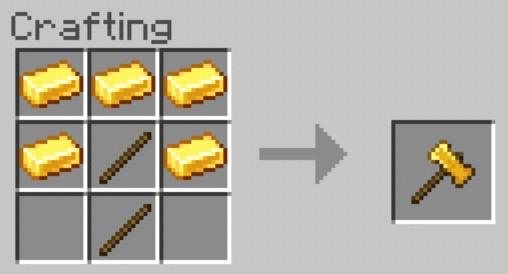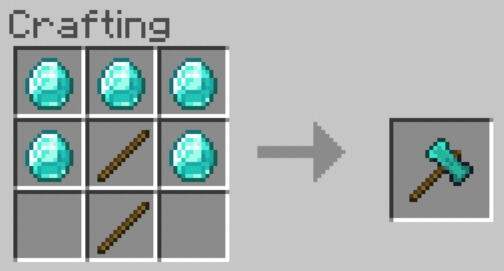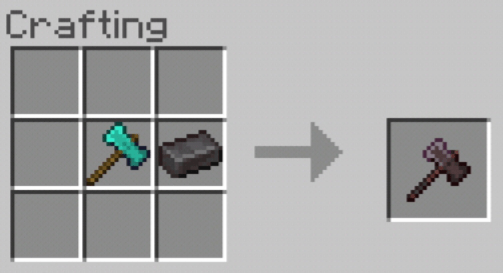 Hope you guys find these balanced.
Copper Weapons
Copper Weapons deal the same as Iron Weapons but has lesser durability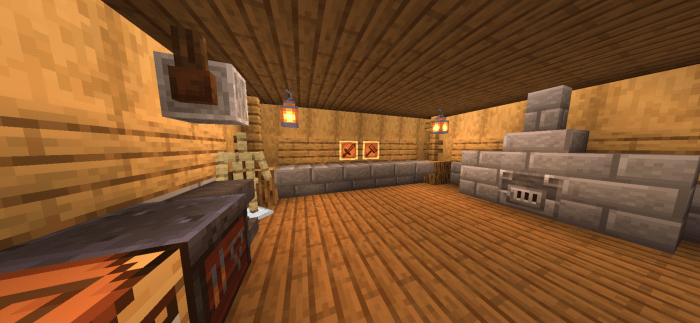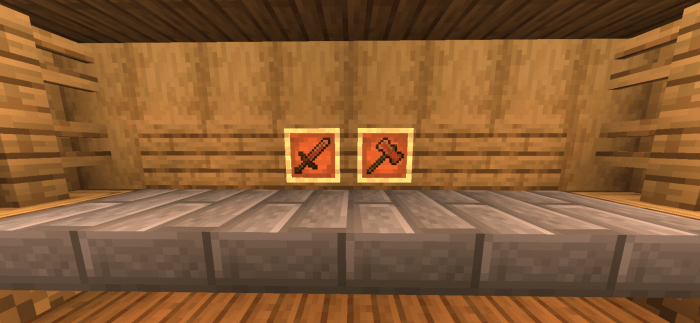 (Recipe is similar to the other weapons)
Hope you find these balanced as well.
Molten Weapons
Deals more damage and has more durability than netherite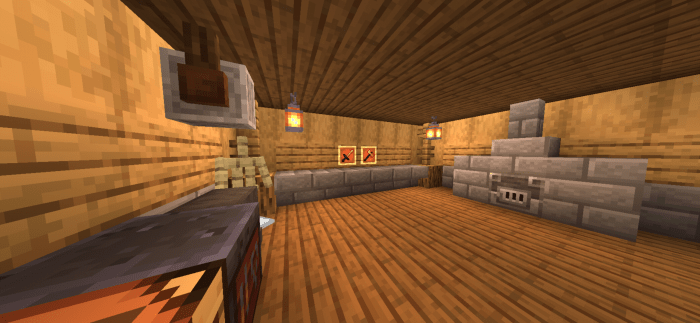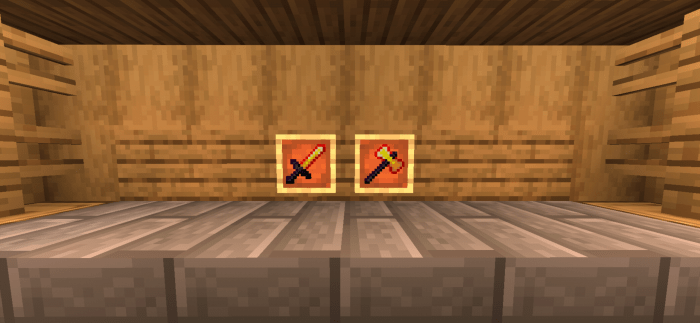 (You need to use Obsidian Rods instead of sticks so you can craft them)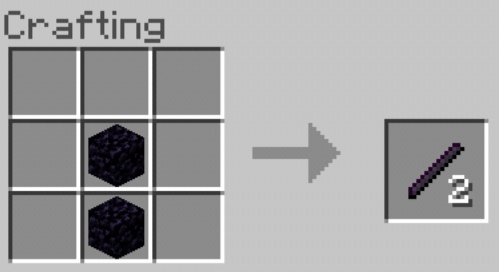 I'm planning on adding a flame effect.
Last but not least the food:
Before you can craft Sweets you must need Caramelized Sugar which is made by smelting Sugar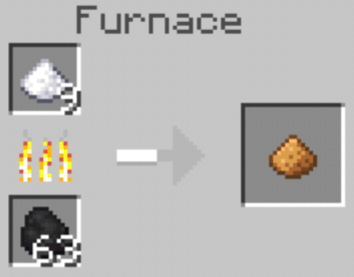 Sweet Candy
Low nutrition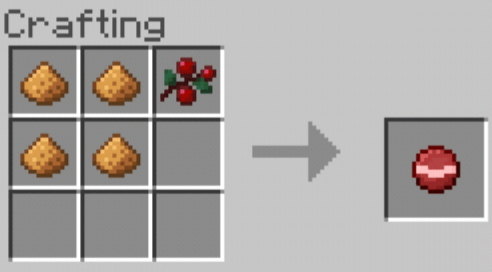 Will give you Speed and Haste effects for 1 minute. (kinda like getting a sugar rush)
Candy Apple
Same nutrition as the Apple
Will give the same effects as the sweet candy but for 1 minute and 30 seconds.
Golden Candy Apple
Same nutrition as the Golden Apple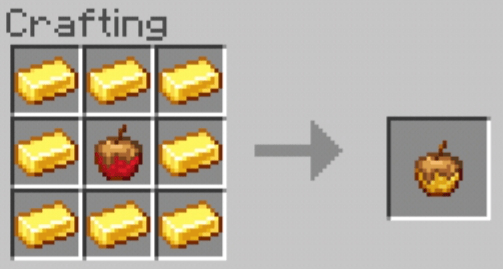 Will give the same effects as the Golden Apple but with Speed and Haste.
Enchanted Candy Apple
Same nutrition as the Enchanted Apple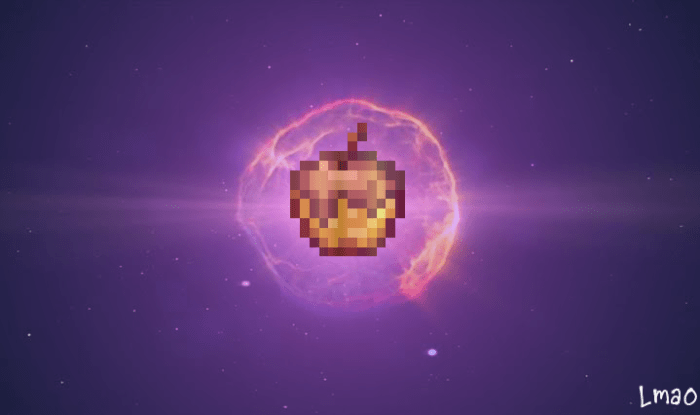 Same effects as the Enchanted Apple but with speed and haste. Can be found in the same places as the Enchanted apple E.G: Dungeons, Mineshafts, Desert Temples, Ruined Portals and Woodland Mansions
This is not the final version! Expect some changes in future updates.
THE FINAL UPDATE BEFORE FULL RELEASE
Enchanted Candy Apples can now be found naturally
Increased Butterfly, Mummy and Swamp Monster spawnrate
Rockbacks now lay eggs
Added Block of Copper, Amethyst and Sapphire
Added Enchanted Candy Apple
Fixed trading issue with villagers
Changed .mcpack to .mcaddon for easier installation
Fixed bug wherein weapons don't deal dmg
Swamp Monsters no longer shoot tridents and fixed blindness effect
Slightly lowered rockback spawnrate
I Finally updated this addon after 5 months of inactivity.
1. Fixed weird lighting with the ores
2. Fixed weird friction with the ores
1. Added new ores: Amethyst, Sapphire, Dragonite
2. Added caramelized sugar and sweet candy
3. Fixed Molten axe's texture not appearing
4. Slightly lightened the Obsidian rod's texture
1. Fixed the Molten axe not having it's texture
2. Obsidian rod's texture slightly lightened
Installation
Make sure you enable Experimental Mode before creating a world
Make sure the Behaviour/Resource is the plaxed at the top before creating a world
Downloads
Supported Minecraft versions
1.16