FalloutCrafter is an addon which is based on the popular Fallout games. The idea is to turn Minecraft into a much more harsh environment. Most armors, items, mobs and blocks have got complete new textures to make everything look more as an apocalyptic world.
Creator: Hexdro, Twitter Account
How does it work?
Ghouls (previously zombies) are both stronger and faster than most mobs in Minecraft. They roam the earth both day and night and if they can smell bodies of flesh in their surroundings they are soon going to kill and then eat it. Here you can see a poor villager being chased off a bridge by an evil ghoul.

Everyone are vulnerable to this vicious creature, including yourself. If they see you they will try to kill you. Some of them are even armed with weapons. And because of their bad health (and breath I'd imagine) they have a tendency to spread diseases. Their poison can be your death if you aren't careful.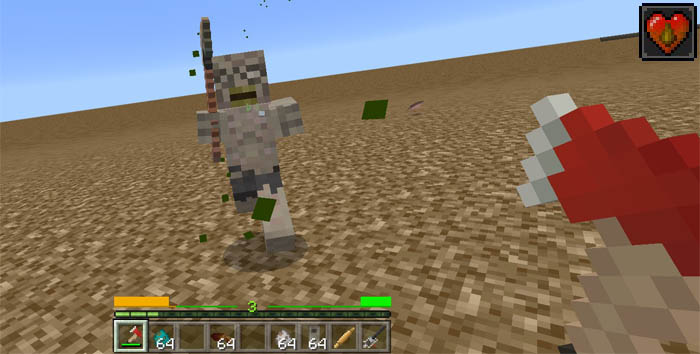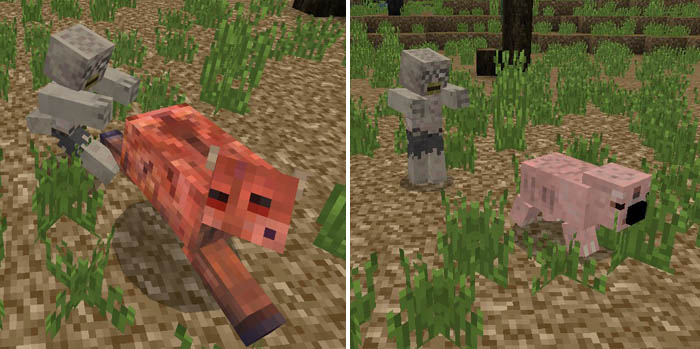 It's impossible to survive in this harsh world without a friend. Anyone would go nuts. Make sure to save all bones you can find as you will be able to use them to tame wild dogs (also known as dogmeat).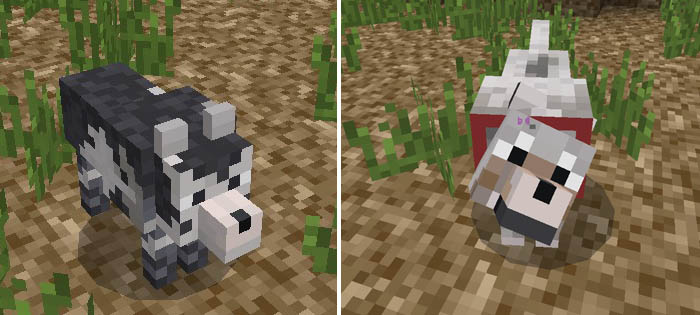 You will need a couple of dogs before you can walk around safely because one ghoul is still far superior to one dog.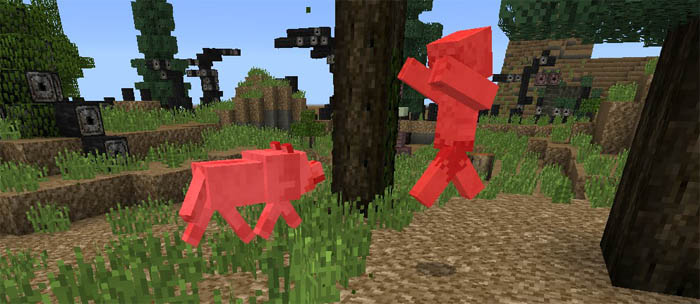 But you've got to look after yourself too. There are plenty of weapons and armor to craft. Don't walk around without at least a couple of weapons and a full armor on. (All weapons and armor still have the same features. It's just the textures which are new.)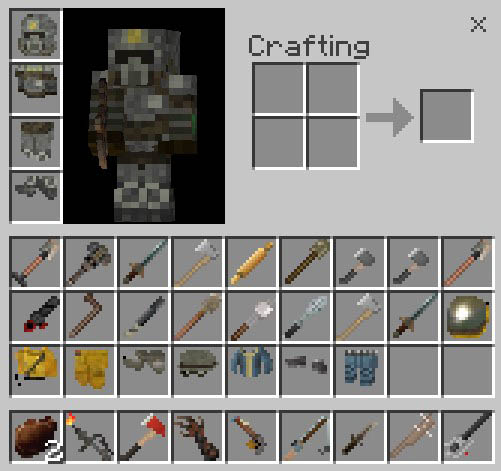 Will you be able to sleep at night? Make sure to barricade the doors and keep your weapons near your bed because you never know what monster will wake you up.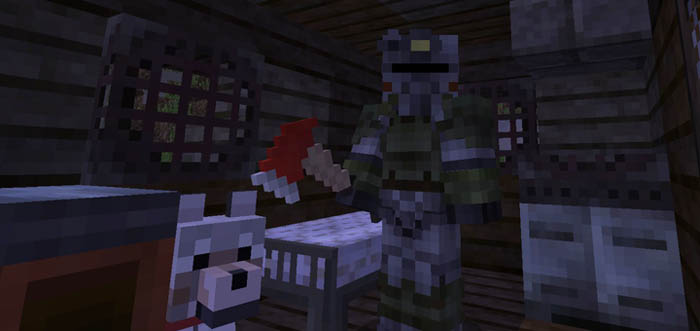 Did you like the map I used to showcase this addon? You can download it here: Fallout PE.
(iOS / Windows 10 / Android? 1. Download resource pack .mcpack (click "Skip Ad" in top right corner to go to download page). 2. Download behavior pack .mcpack. 3. Don't forget to apply the packs to a world for it to work!)
Important: If you are downloading the zip file (found down below) then make sure to place [Textures] FalloutCrafter (games/com.mojang/resource_packs/), [Behavior] FalloutCrafter (games/com.mojang/behavior_packs/) in their respective folders.