Do you want to experience the flowering season in Minecraft? Do you like to see these beautiful colors around you? If you are, let me introduce you the Flowering Season Texture Pack. 
This pack will change the way you look at Minecrat by changing the color of many textures in the game into a purple and pinkcolor. Also this pack will add many new textures to the game and replace other.
So enjoy it!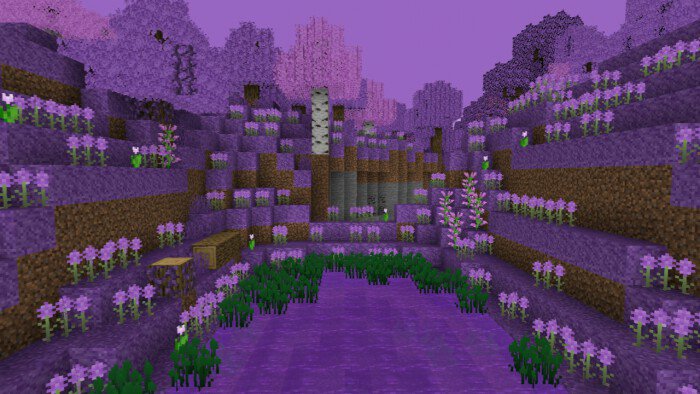 As you can see in the picture, the grass block, tallgrass, leaves, sky and water color will become purple and pink. Also there are a new water plant (replaces the waterlily) and a new flower (replaces the allium flower).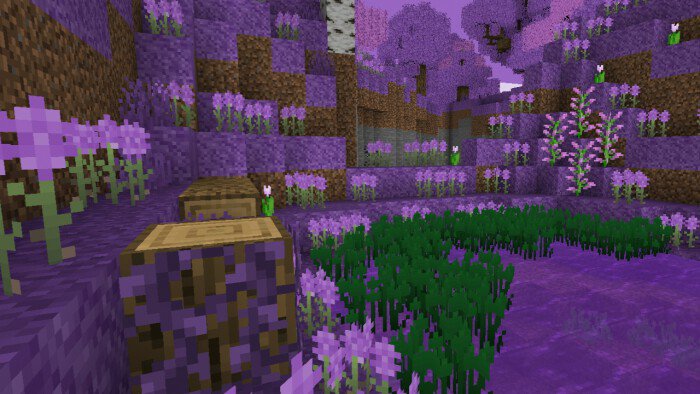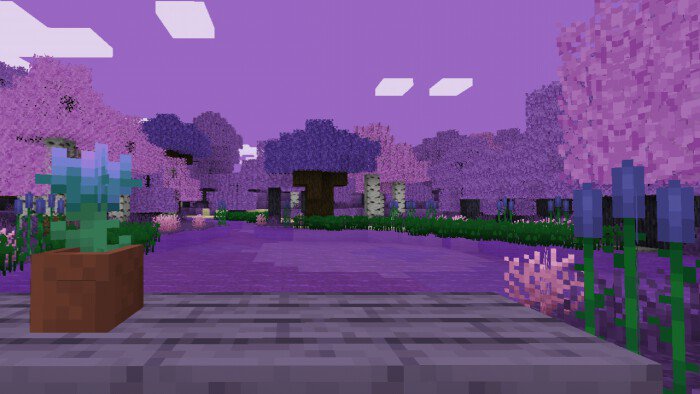 Here are all the blocks :-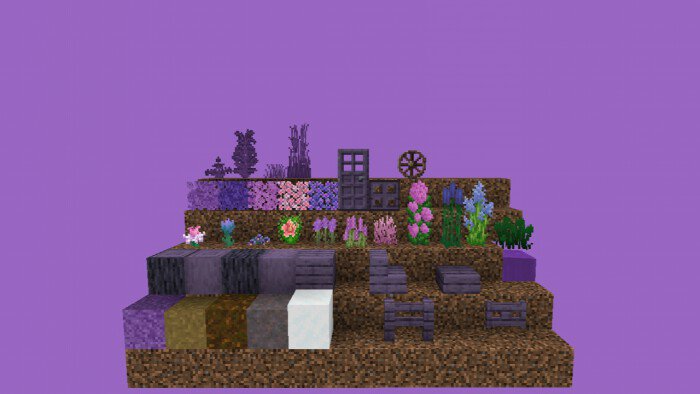 *Note :- You can bring the wheel using the paintings, and you can bring the water plant using the waterlily.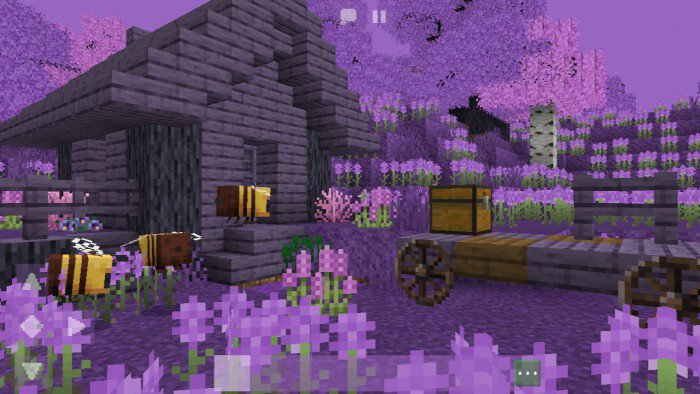 Also the oak planks, stairs, slabs, logs, stripped logs, fences, trapdoors and doors will become purple.
And a new simple purple buttons and hotbar!
Downloads
Supported Minecraft versions
1.13
1.14 (beta)
Resolution
16x