Minigame based on the video game "Friday The 13Th The Game", consists of a maximum of 5 players in which one will become the fearsome Jason Voorhees, campers must wait for dawn to leave the camp.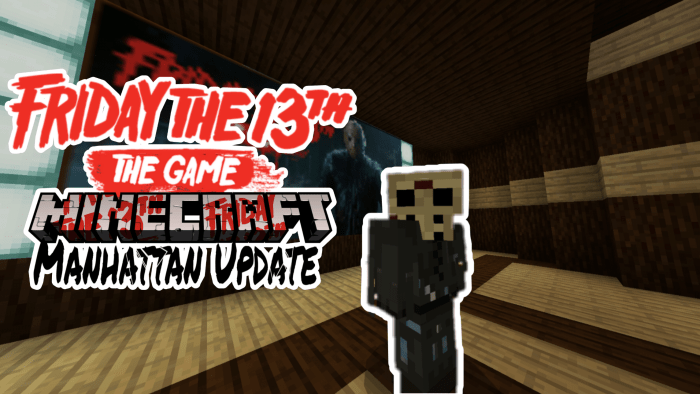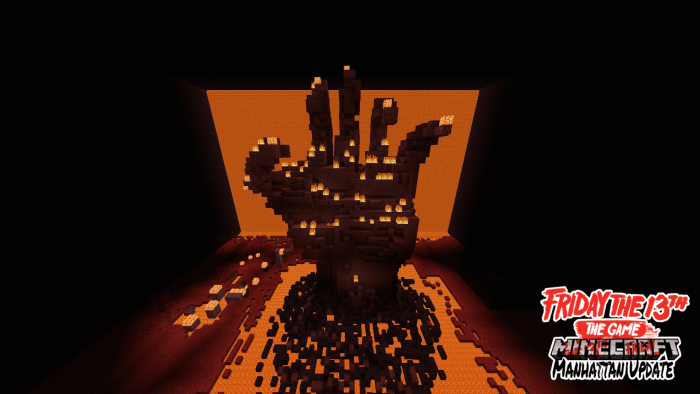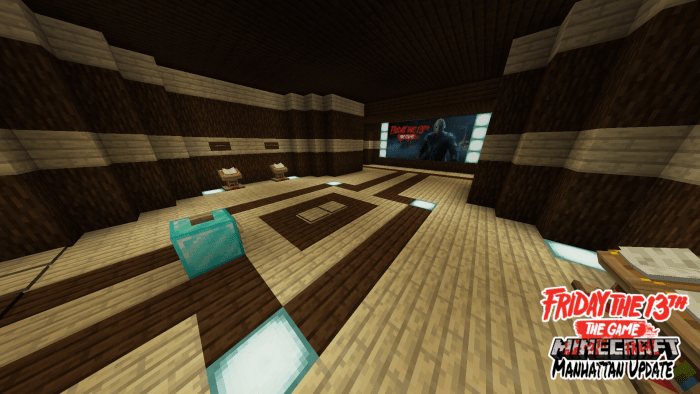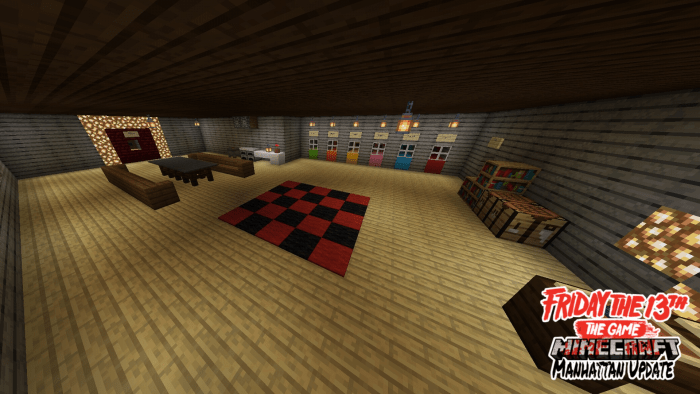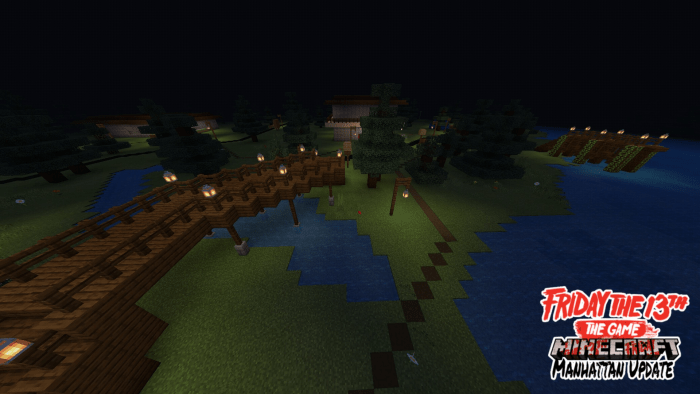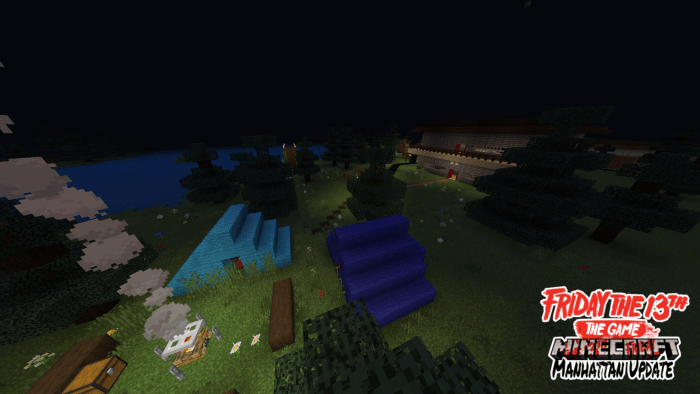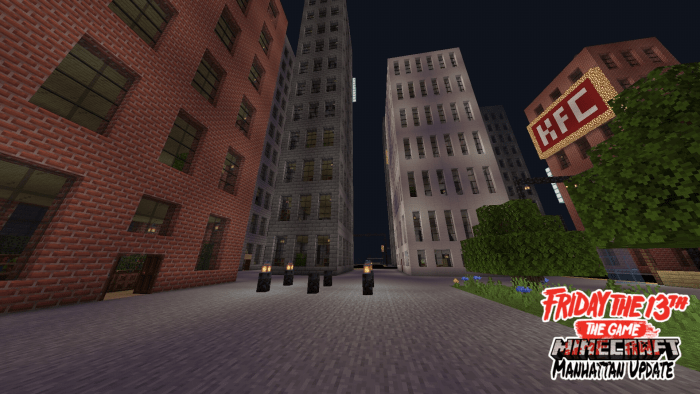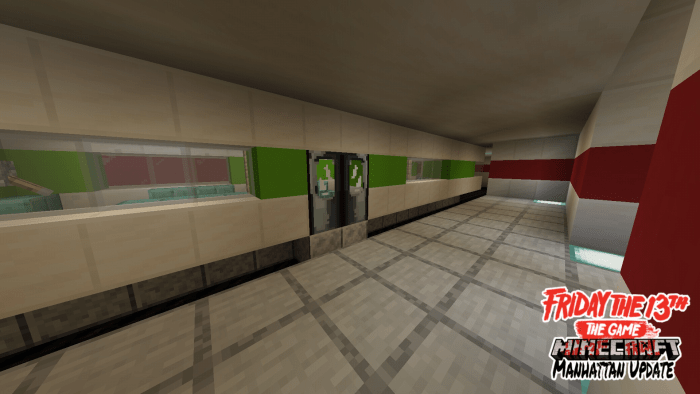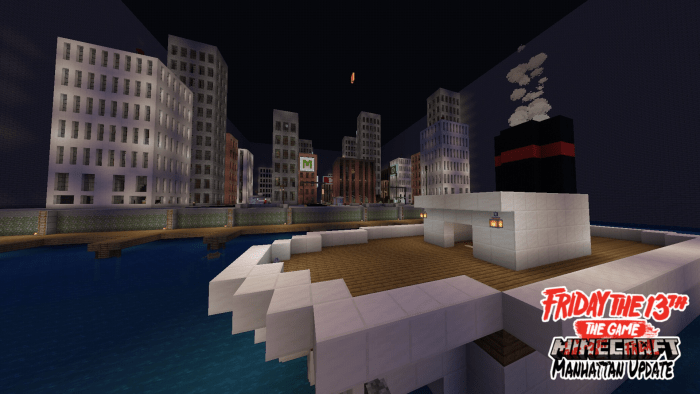 How to play?
It consists of a 5-player minigame, where there will be 4 campers and Jason Voorhees, the campers must travel the entire map in search of finding the exit of the camp, where you can find some objects in the cabins such as: thrown potions, apples and Something else, in the cabins you can find levers that activate a block causing you to block the door and thus prevent Jason from entering, when it dawns, they will have to find that exit that will be located at some point on the map, when you find him by pressing the button and all campers will have won.
In the case of Jason, a player will be teleported from the lobby to Jason's house, where you will have a series of instructions, you will also have to check the chest that is given to you inside the house, when night falls, it will be time to Go out to look for your prey.
You will have effects such as: regeneration, speed and night vision, Ender Pearl and your Jason costume will be provided to you as well as a map to know the location of the campers.
Credits: Jando159, Ice craft 300_0, Altranium¡, Carlozh45
-New lobby, two new lobbies in the map selection.
-New map of Manhattan.
-NewHells (parkour on the map).
-Bug fixes on the map.
-New Portuguese version of the map.
- New lobby, two new lobbies in the map selection.
- New map of Manhattan.
- New Hells (parkour on the map).
- new map "Manhattan".
- Two new Hells.
- New lobbies.
- reduction of the main lobby.
-New Jason Skins, Part 2, 3, 7 and 9
-When you die you can revive in a parkour
-We added swords with which we can protect ourselves from Jason.
-More mini guide maps with names on it.
Command correction
Cabin implementation
Updated links and sounds in the cabin
Corrección de comandos
Implementación de cabañas
Actualización de links y sonidos en la cabaña 
Installation




How to install?
Wherever you download the map it will be the same way, you download the file and look for it in your file manager, in the downloads or download folder it will be, after you have found it, press it, choose to open with minecraft and voila, it will install automatically.
Downloads
Supported Minecraft versions
1.16