THE CITY IS IN DANGER! THE COPS AND FIREMEN ARE'NT ENOUGH! That's okay because we got the Diamond Heroes to save the day! (sweet rhyme). Choose a hero and take action in the GeckieTheGecko skin pack and face the evil forces of the most dark and strongest villains! Or become a villain and cause havoc by doing things your own way and making a thrill!
(or you can just play the game as is with the skin equipped... th-that works too...)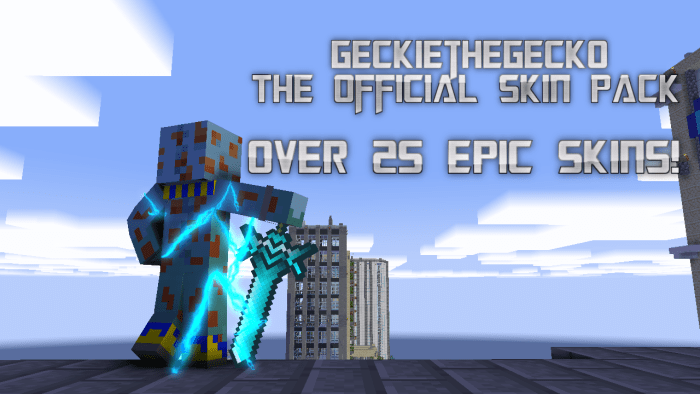 The Diamond Heroes are a strong team that protects their city from the dark forces of evil. The members of the team are scattered around the world! Evil doesn't only happen in one place y'know.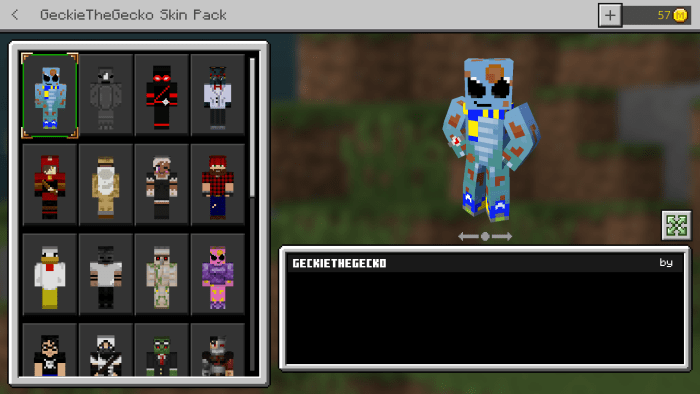 Happy Holidays! The Diamond Heroes are getting ready for the winter/festive season! Certain skins have been updated to give off the christmas vibe! Enjoy the holidays with your favorite Diamond Heroes!!!
Check Out This Funny Christmas Special with some of your favorite Diamond Heroes celebrating Christmas!
This is all the GeckieTheGecko characters SO FAR! More characters will be added once they're out of development. (Yes some of these characters we're from the base game, but I liked their designs so much I decided to give them personality.) Hasn't Been Tested In Beta Versions
Got Questions?! Comment Below!!!
©GeckieTheGecko
You Can Find Me On:
Select version for changelog:

Changelog
Updated Skin Pack

Updated Geckie Skin
Updated Rhino Skin
Updated Skinnylegs Skin
Updated Burk Skin
Updated Toad Skin
Installation
Click The Linkvertise Download
Click Free Access
Follow the steps
Get to download!