Thought health was boring before? Well now you have to earn it. This addon changes loot tables and health bars to create a satisfying progression, with a stark difference in the difficulty curve.
This addon implements the Heart Container system from the Legend of Zelda Series. Just like in those games, you start with three hearts. It also introduces three items:
Heart Pickup:
This somewhat rare item is dropped by mobs. It is non-stackable, and restores one heart of health upon use.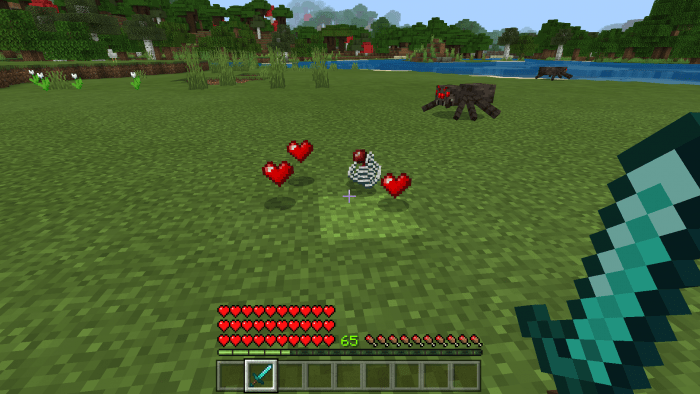 Heart Piece:
Used to craft Heart Containers. Can be obtained by finding them in chests, defeating Elder Guardians, crafting, and fishing. Crafted with 4 Heart Pickups, 4 Iron Ingots, and a Golden Apple.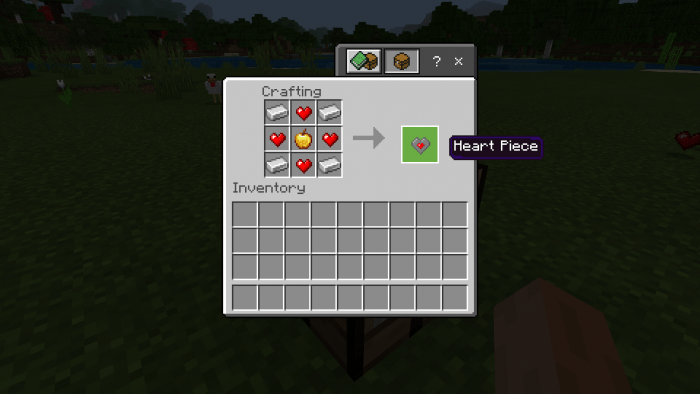 Heart Container:
Used to increase maximum health by one heart, and restores all health upon use. Can be used to increase maximum health up to 20 hearts. Dropped by both the Wither and the Enderdragon, and crafted with 4 Heart Pieces.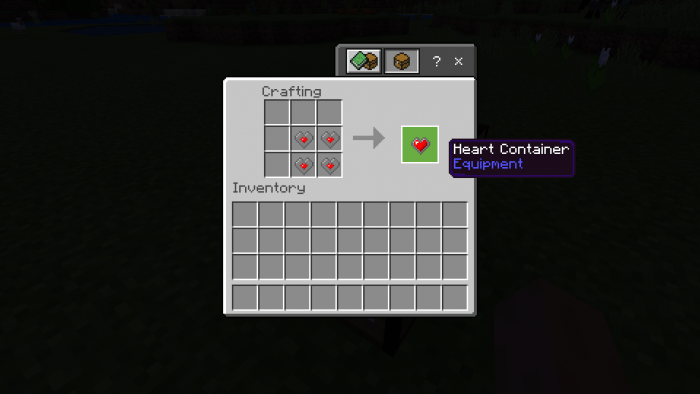 Notes:
The bug preventing non-hosts from eating custom foods has been fixed!
(Thanks, Mojang!)
The Combo Pack file merges this pack and my Master Sword Addon.
You need both this behavior pack and the Master Sword Addon applied at the same time
for it to work. Get the Master Sword Addon here.
Select version for changelog:

Changelog
Updated to match 1.16 addon formatting, and to provide mirror download.
Installation
Make sure experimental gameplay is ON
When using Combo Pack, make sure both the Master Sword and Heart Container Addons are applied, and the Combo Pack is the first one on top.