Say hello! to Hello Kitty!
Let's teleport hello kitty to minecraft. Introducing a new npc that will make your world kawai, meet Hello Kitty NPC in 4 types of models , 10 skins with usefull tools to enjoy.
Hello Kitty NPC will make your day complete so hurry up and download this wonderfull and amazing add-on.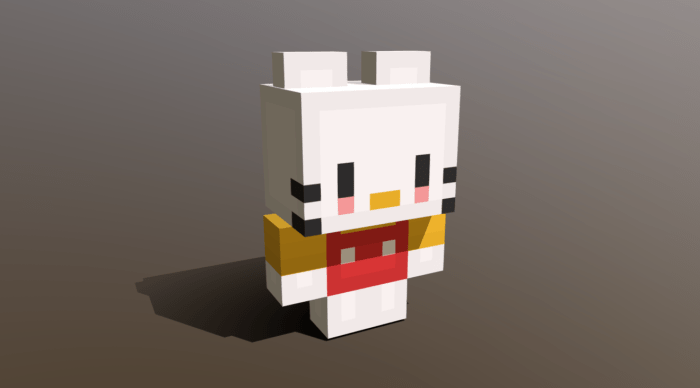 1: Hello Kitty ( Boy )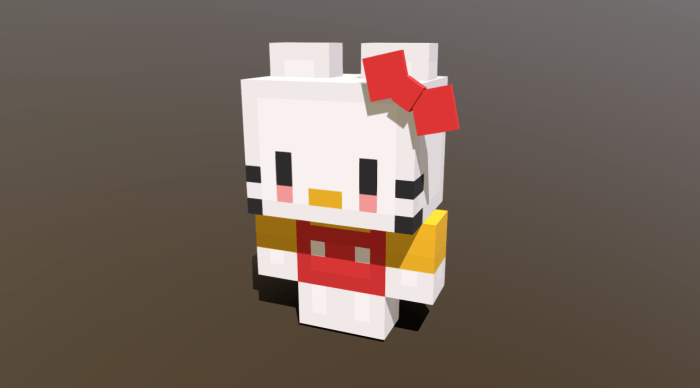 2: Hello Kitty ( Girl )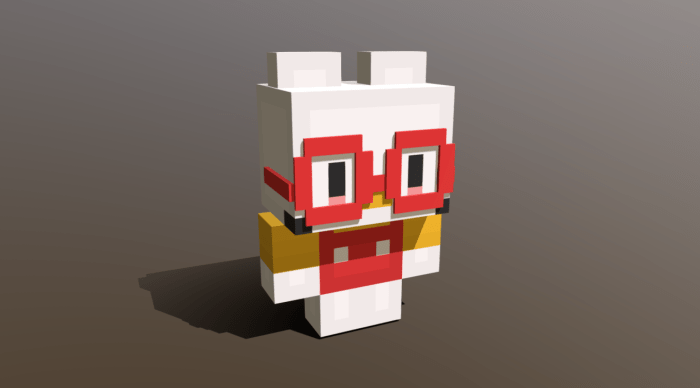 3: Hello Kitty ( Boy ) with Sun Glasses.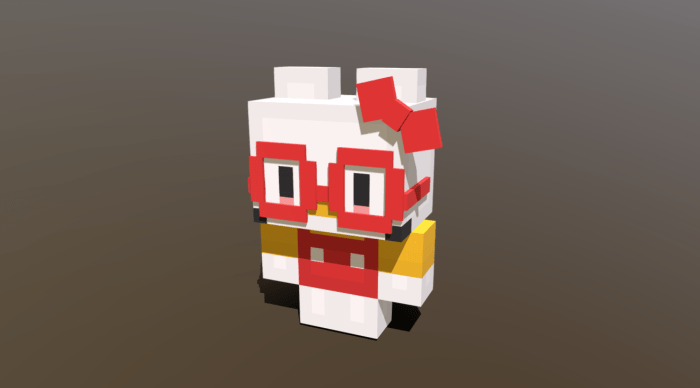 4: Hello Kitty ( Girl ) with Sun Glasses
How to get them?
1: Game must be set to Creative.
2: Open your inventory and search " Hello Kitty "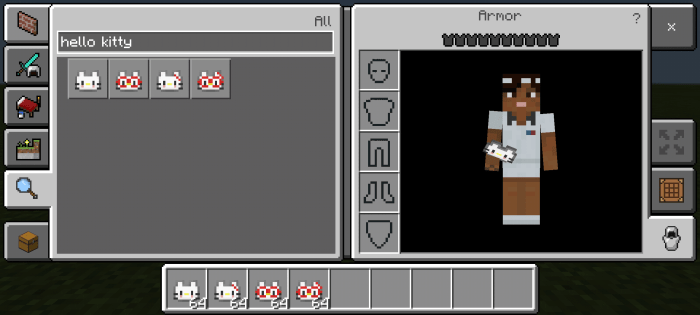 How they work?
1: Get hello kitty eggs in inventory.
2: Get tools by typing the command in the screenshot.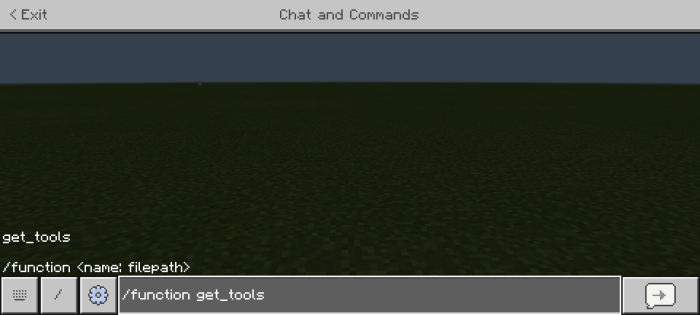 Once you enter the command , you will receive this amazing tools that will help you to use your Hello Kitty NPC.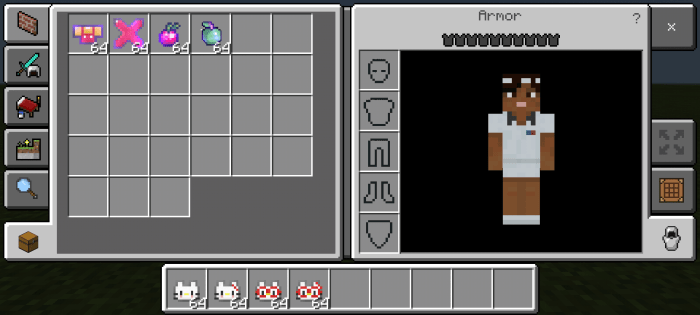 Tools Information: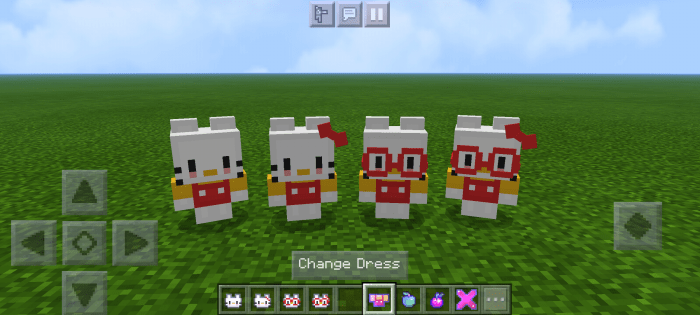 The Dress Tool.
This tool will allow you to change Hello Kitty clothes without having the NPC screen. It will only allow you to have 4 different skins only.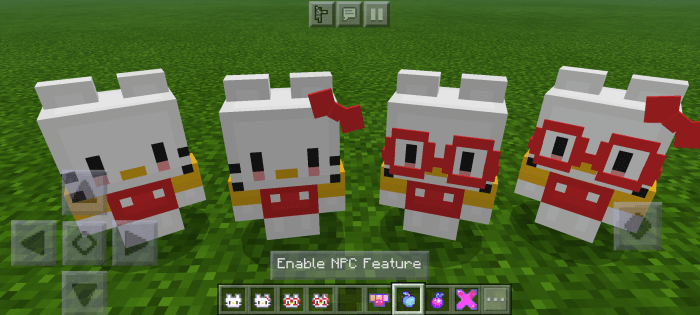 The NPC Berry.
It will allow you to On/or/Off the NPC Feature. Once the npc feature on , you will be able to use the following in the next screenshot.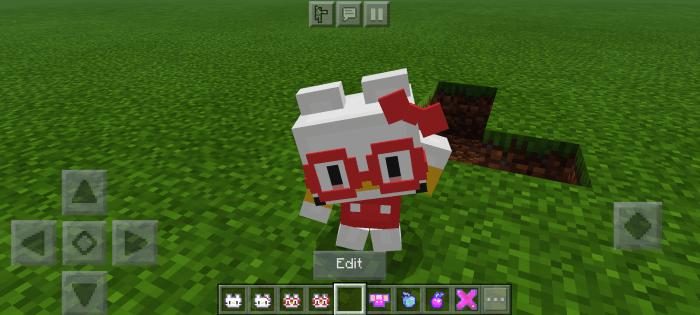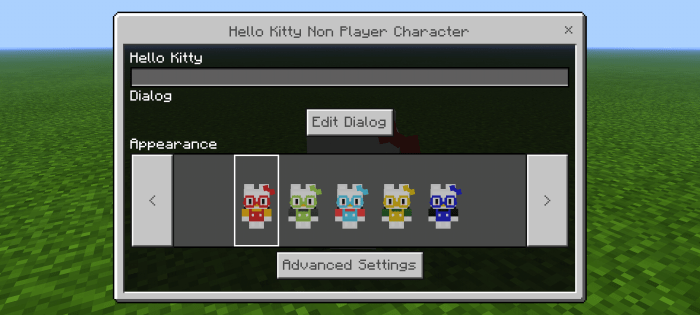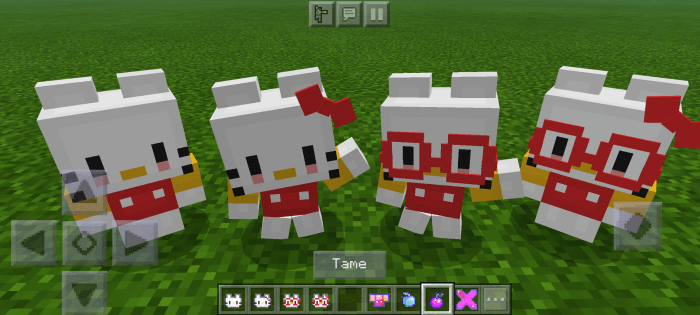 The Hello Berry.
it will allow you to make Hello Kitty , Walk, fight and rest.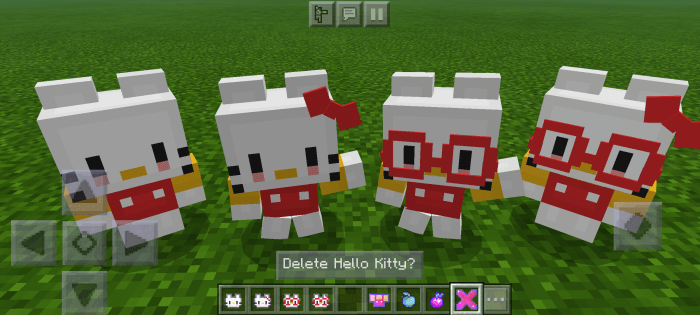 The Delete tool.
It will allow you to delete Hello Kitty NPC.
Hello Kitty small info:
4 different models.
10 different skins.
Note: You can have Hello Kitty NPC spawn egg in creative only.
Like my work?
You can send me message in my facebook
www/facebook.com/rioewyo2021
Thank you :)