Island Disaster Survival is a multiplayer game where you and your friends are placed in a map and have to make it through a round without being killed by a disaster. Victorious players will be awarded 1 point.
There are 15 maps and disasters.
Here is a brief description of the disasters:
1. Meteor Shower: TNT will rain down from the sky
2. Lava Flood: Lava will slowly fall from the sky
3. Creeper Rain: Creepers will fall down around the map
4. Pufferfish Party: Poisonous pufferfish will dance around the map
5. Acid Rain: The rain will break blocks and hurt you if you're out in the open
6. Black Hole: End portals will be placed all around the map
7. Fang Frenzy: Evoker Fangs will pop up around the map
8. Geysers: Stone blocks will be placed around the map, stepping on it will throw you into the air
9. The Wither: The Wither Boss will spawn in the map
10. Oil Spill: Fire will flood the map
11. Quicksand: Red sand will fall from the sky, stepping on it will kill you
12. Earthquake: Blocks from the ground will break revealing lava below
13. Sink Hole: Blocks under your feat will begin to break until you fall into the lava below
14. Lightning Storm: Lightning will strike all around you
15. Zombie Hoard: Many zombies will spawn around the map
Survive in various places from a school to a fortress!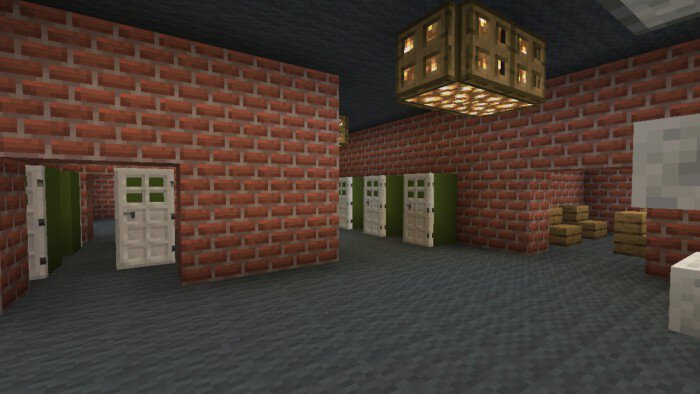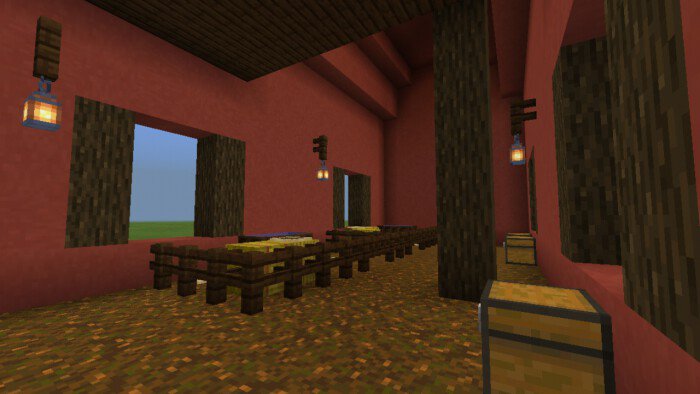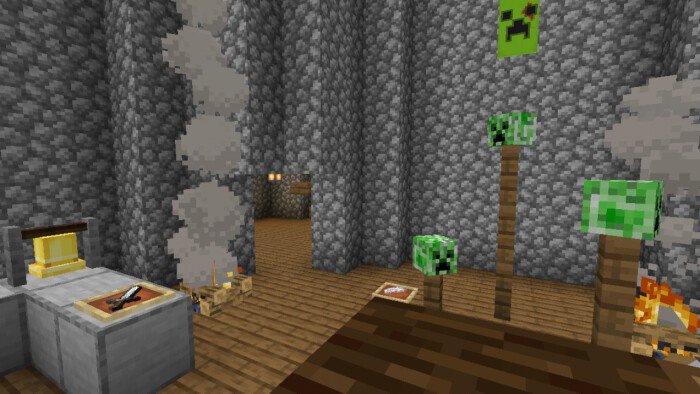 Tweaked some diasasters
Updated cover image to look more like the original
Added in-game how-to/rule book
Fixed issues with multiple disasters
Changed the look of some maps
Updated the cover image
Added more categories
Downloads
Supported Minecraft versions
1.14