This add-on adds more than 50 interactive lights into the game. Although there aren't any crafting recipes that make them obtainable in survival, these are just decorations. The entities in this add-on are used for decoration and can be used for anyone's content as they wish, just as long as you credit me.
Term of use:
I allow you to use this content as you wish, just as long you credit me under your name. Either you use it for a video or for your own map, I allow it.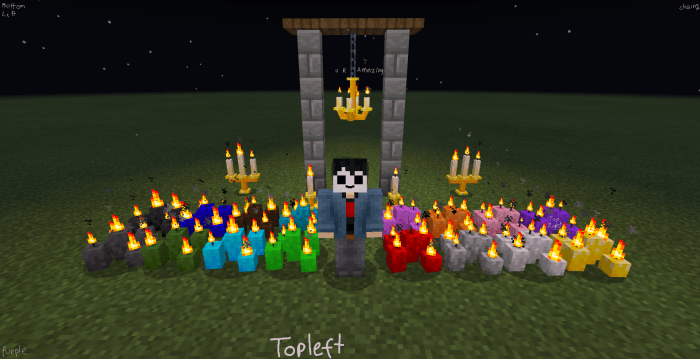 Lights
These can be removed when hit or when wet.
These decorations are not affected by gravity.
When removed, you obtain the item back.
When removed using water, the light will stick around.
You can turn these decorations off and remove their lights by interacting with them.
Tall lamps
These are lamps that are best used in living rooms.
You can interact with this to turn them on and off.
Light level: 12
Modern lamp
Using a modern design, it uses the new bark textures.
You can interact with this to turn them on and off.
Light level: 8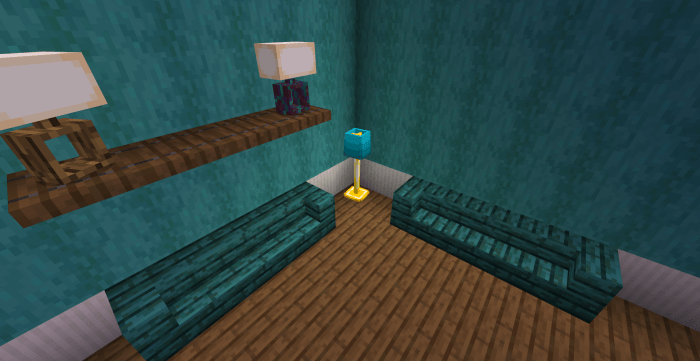 Bed lamp
Pretty self-explanatory, simple design.
You can interact with this to turn them on and off.
Light level: 8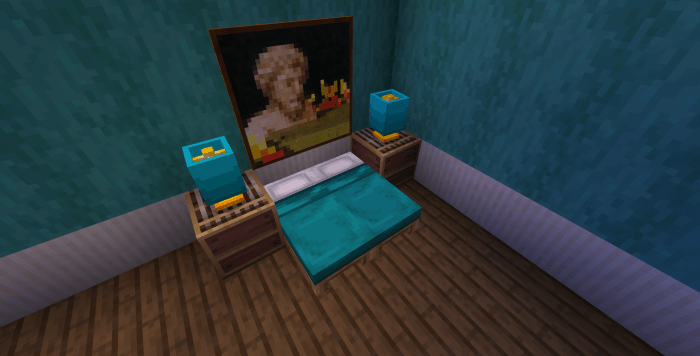 Dyed candles
Uses 5 candles with differing heights.
You can interact with this using flint and steel to turn them on and off.
Light level: 7
Brazier
Uses a medieval design of a ground torch.
You can interact with this using flint and steel to turn them on and off.
Light level: 15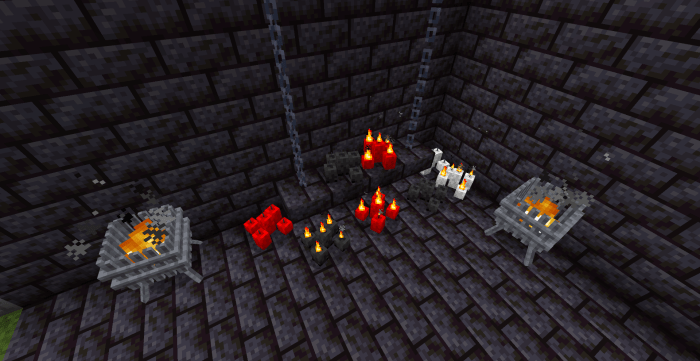 Candle
A single candlestick.
You can interact with this using flint and steel to turn them on and off.
Light level: 4
Candlesticks
3 candlesticks.
You can interact with this using flint and steel to turn them on and off.
Light level: 7
Candle chandelier
4 candles hanged by a chandelier.
You can interact with this using flint and steel to turn them on and off.
Light level: 12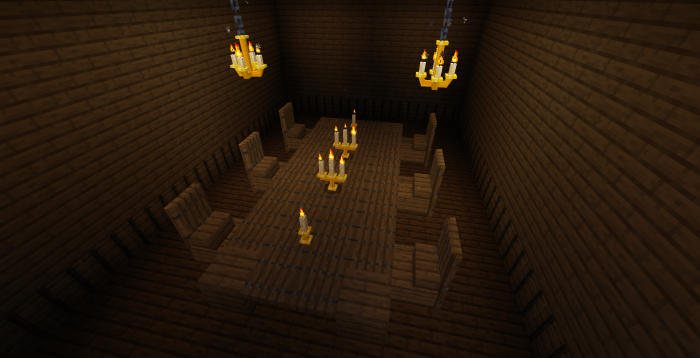 Chinese lanterns
2 separate designs, a long one and spherical one.
You can interact with this to turn them on and off.
Light level: 5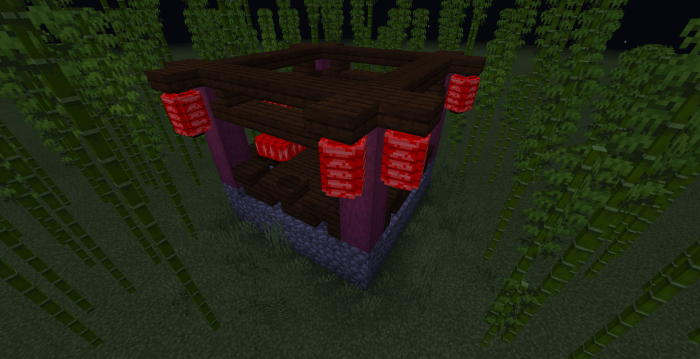 Modern ceiling light
A modern design that offsets for the roof.
You can interact with this to turn them on and off.
Light level: 15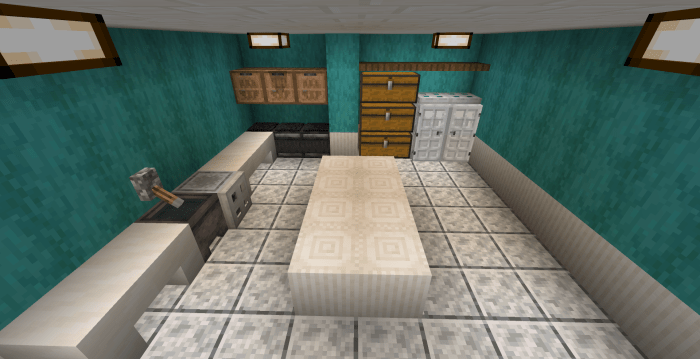 Stone lantern
A Japanese-based design.
You can interact with this using flint and steel to turn them on and off.
Light level: 12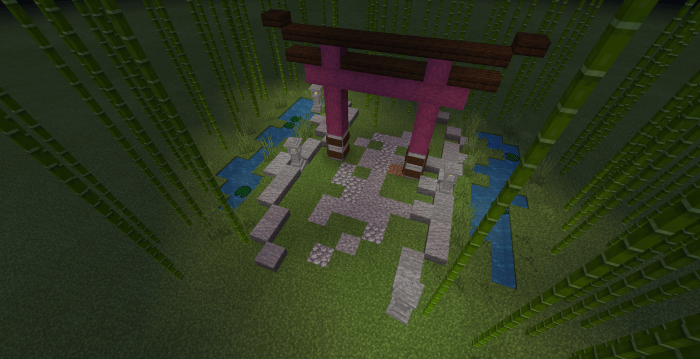 Study lamp
A generic design for a study lamp.
You can interact with this to turn them on and off.
Light level: 5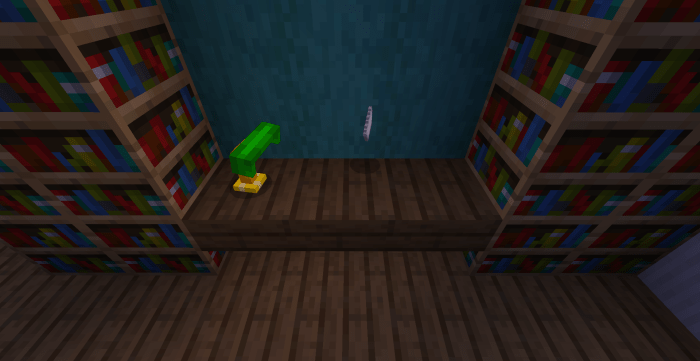 Tiki-torch
A torch that would suit a beach.
You can interact with this using flint and steel to turn them on and off.
Light level: 12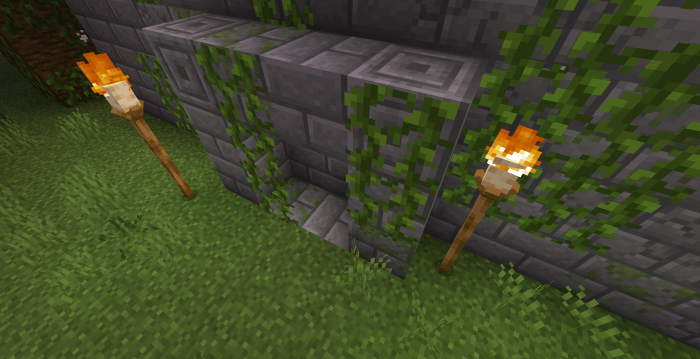 Fire pot
Another medieval design that would suit entrances.
You can interact with this using flint and steel to turn them on and off.
Light level: 15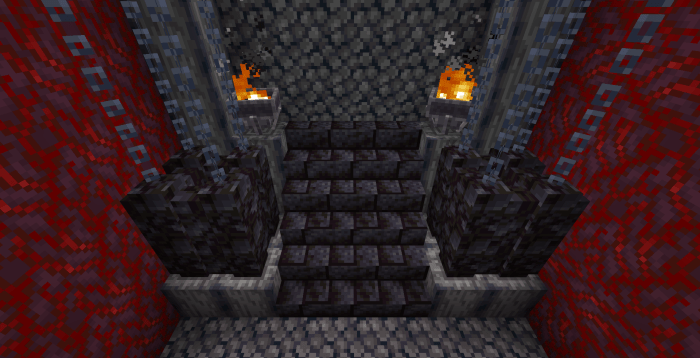 Installation
This add-on is updated to the latest beta.
If you want to review/make a video about this content, at least credit me in the video/description
Don't use your own link, use the proper link on MCPEDL
If you wish to use this for your content, at least credit me.
You may copy/paste this for your content as well if you wish
Downloads
Supported Minecraft versions
1.16