I proudly presents *Kreaket's Minigame Map*. It features 3 hard levels which will test your patience and strategy.
The best part of this map, it's not using any mods/add-ons but only Command Block.
This project was completely finished by 2 days because of temporary use of phone.
I made this in a mobile phone.
Disclaimer : If you're gonna make a review on my map on YT (Thanks) , link my youtube channel or give a proper credit by mentioning my channel name : Kreaket.
Find the Button — You're trapped in a Glitch which makes Nether, End , and Overworld exists on one dimension.
Use your Strategy to escape this level!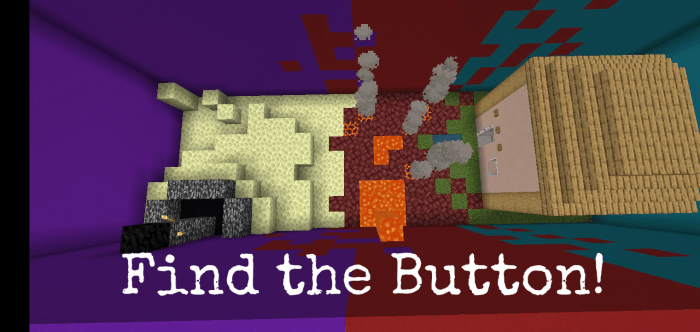 Parkour — This is gonna test your patience and skills on jumping up to 4 blocks interval!
Last but not the least.,
Puzzle — You wake up and smell the everlasting fresh air, but what if you can't now? not today and not soon? This map is probably inspired by Modern Warfare, Make your way to escape this city. It'll test your puzzle and survival skills.
Versions 1.15 and 1.16 are now Officially Playable with this Map.
Installation
-This is how you install and play the map.
1 ) Download the File
-There are 2 ways how to find the downloaded file.
A) By clicking the file in Google downloads.
B) By using ES File Explorer.
•Go to the app
•Find the Downloads Folder
•Click the file and Open by Minecraft
Downloads
Supported Minecraft versions
1.14
1.15 (beta)
1.16