This add-on adds three traders, they work with three ores: diamond, gold and iron.
You can trade interesting intens with them using emeralds, they have four levels of trade.
See below: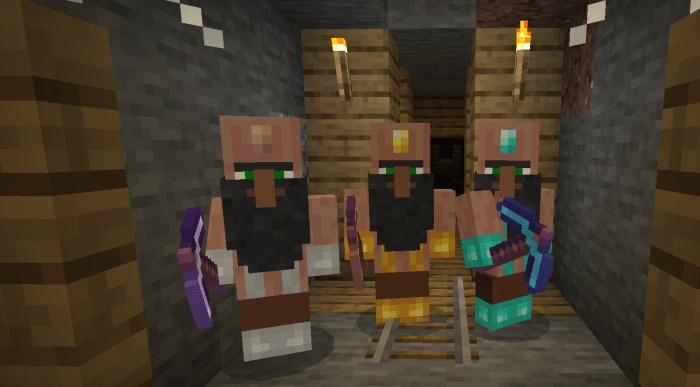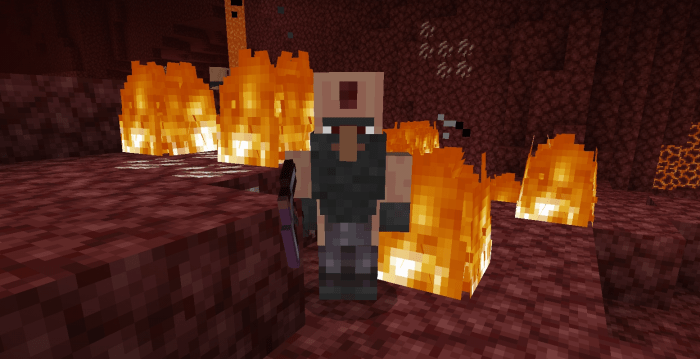 As you can see there are three variants, the trades work according to each one: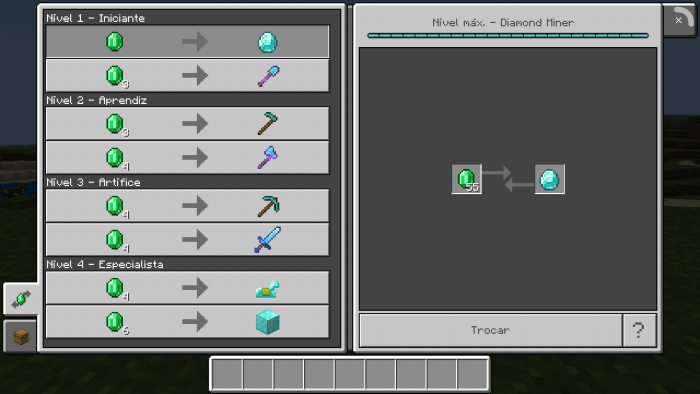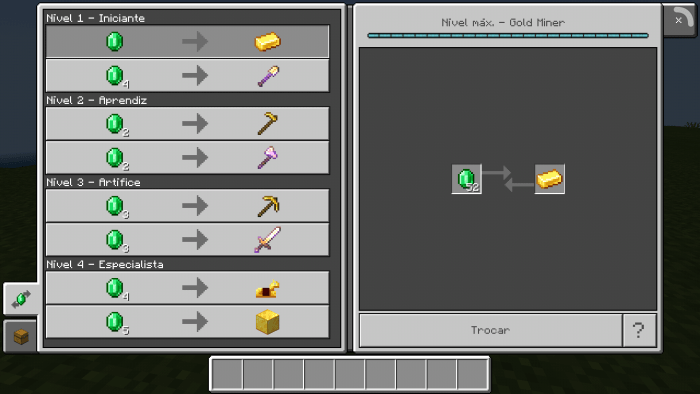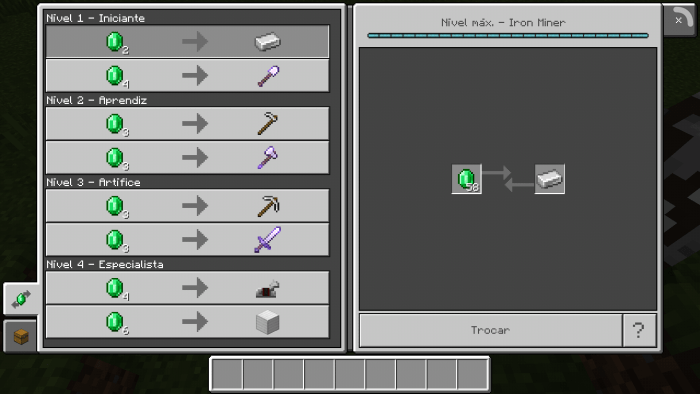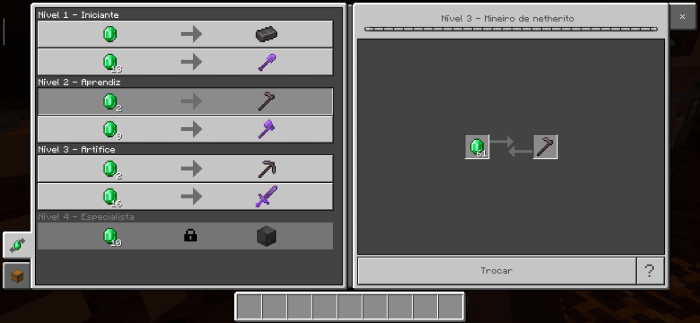 Don't try to attack him, although he looks like a villager he is very strong, has 200 HP and deals 10 damage.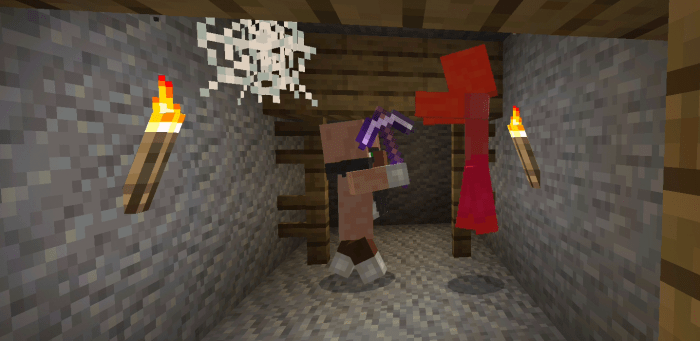 He spawns naturally in caves and ore mines, you can also spawn using his eggspawn in creative mode.
New spawn egg texture
New clothes for the iron, diamond and gold variants
What's new:
Added netherite miner
Spawn in nether
Immune to fire
Updated compatibility
What's New
Added picking up items on the floor behavior
Open and close doors
Identify attacks and defend the village
What's New:
Changes in spawning rates:
Now this has a chance to spawn in a larger amount, but with a low spawn chance
Russian
French
Canadian French
Updated compatibility
New video showing how to pass the ad
At the request of users, I decrease the spawning rate and number of entities.
Added more translations:
Portuguese from Brazil
Portuguese from Portugal
Spanish
Added new items to trade:
Diamond, diamond axe
Gold ingot, golden axe
Iron ingot, iron axe
Added behavior of offering items to trade
Downloads
Supported Minecraft versions
1.14
1.15 (beta)
1.16