Miner Meld is an idle map based on the Java edition Minecraft map "Minevolution". The premise of the game is to mine stone to get better materials and upgrade the speed of collecting stone.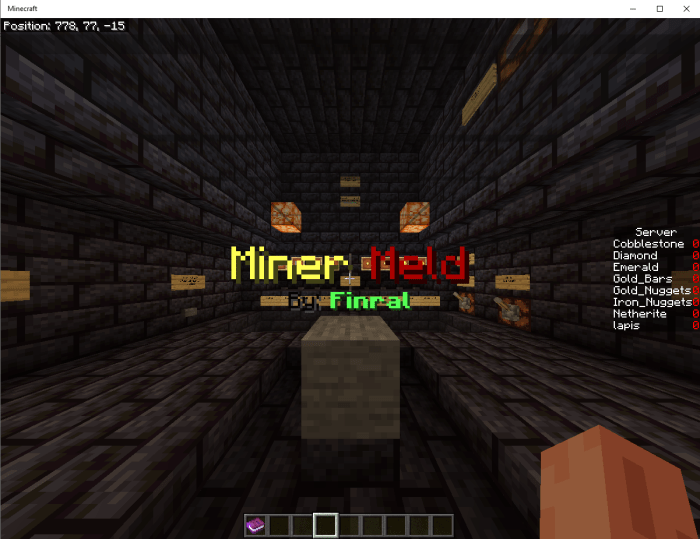 You start out with a guide book that will show a few basic things of how to get started, you can grab the starter kit which is just a stick and leather armor, and then you can start mining stone. after collecting a certain amount of stone, you can upgrade to the next material, it is 32 of one material to move on to the next, if you don't feel like mining, you can also buy minions to mine for you so you can go AFK and they will mine.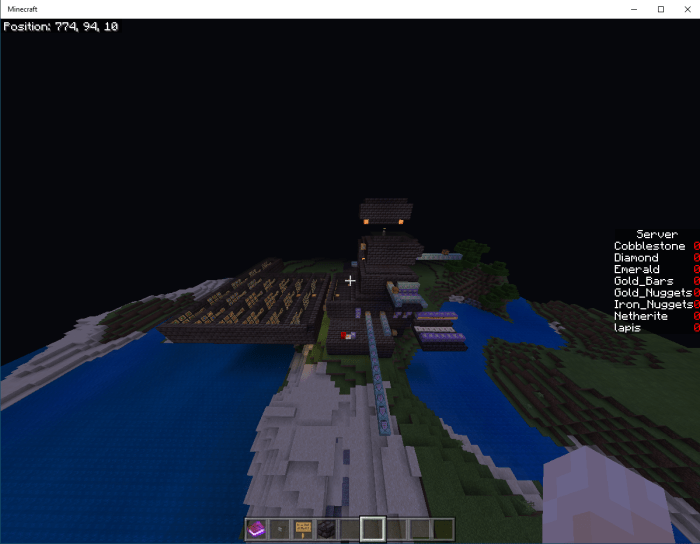 Added the Discord server so I could get suggestions for what I should include in the second version of the Miner Meld Map ;).
Made the download link give you a .mcworld file instead of a .zip.
Installation
This is an MC:BE/MC:PE edition map, built on version 1.16.1. once you download the MinerMeld.zip, unzip it and then drag and drop the world folder out of the zip into You're Minecraft worlds folder.
Downloads
Supported Minecraft versions
1.16