I thought that gold was a little bland, so I made molten gold. It is designed to look like what gold would look like if it was melted down. I hope you enjoy this resource pack that I have made.
In this resource pack, I have changed every texture of anything that is gold. I have created a list of everything I have retextured.
- Gold Helmet
- Gold Chestplate
- Gold Leggings
- Gold Boots
- Gold Sword
- Gold Pickaxe
- Gold Axe
- Gold Shovel
- Gold Hoe
- Totem
- Bell
- Gold Horse Armor
- Gold Ingot
- Gold Nugget
- Gold Apple
- Gold Carrot
- Block of Gold
- Gold Ore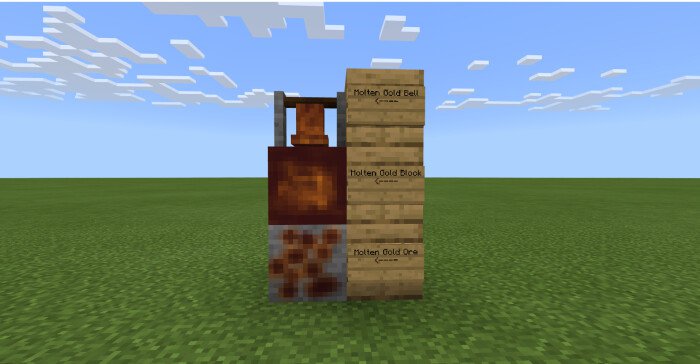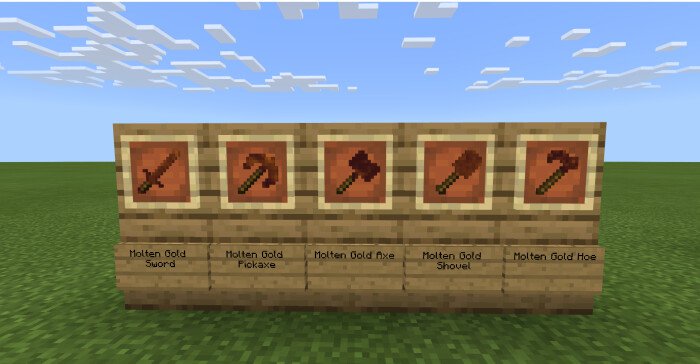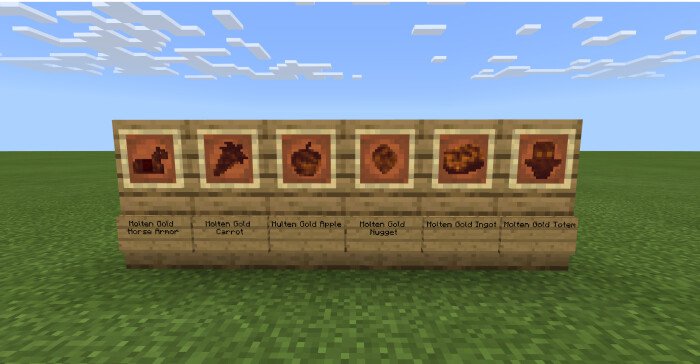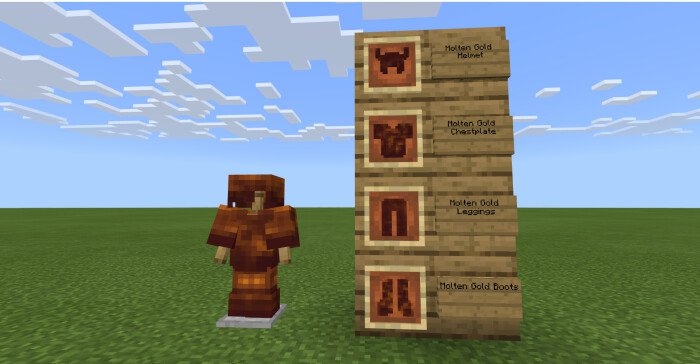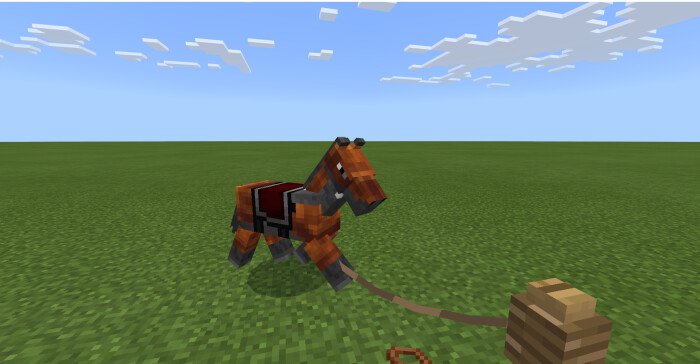 Select version for changelog:

Changelog
I have created a more detailed submission, but it would be nice if you could tell me in what way you want it more detailed.
Installation