A Shader created by a CG Artist.
This Shader focuses on improving the existing vanilla shader to look more realistic without ruining the existing gameplay or sacrificing performance.
This is an Early release (sixth), so bugs are expected.
Only for Android and iOS MCPE (uses OpenGL ES)
MC Windows 10 Edition not supported (uses DirectX and the new Renderdragon engine)
Any Feedback is appreciated!
Supports both MCPE 1.14/1.16
Features:
New sky
Smooth clouds
Smooth shadow from top
Torch lighting
Torch glow
Nether Shading
New water
Fake underwater caustic
Fake underwater top refraction
Water surface wave
Leaves, vines, grass wave
Wheat, Carrot, Beetroot wave
Lava wave
Underwater kelp wave
Optimised misty fog
Rainy sky recolored
Rainy wet surface
Rainy wind blow
Entity edge glow
Tone mapping
Some texture changes
Settings file for customisation
Screenshots:
The following screenshots were taken on 0.7.6b
The following screenshots were taken on 0.7.5b
The following screenshots were taken on 0.7.3b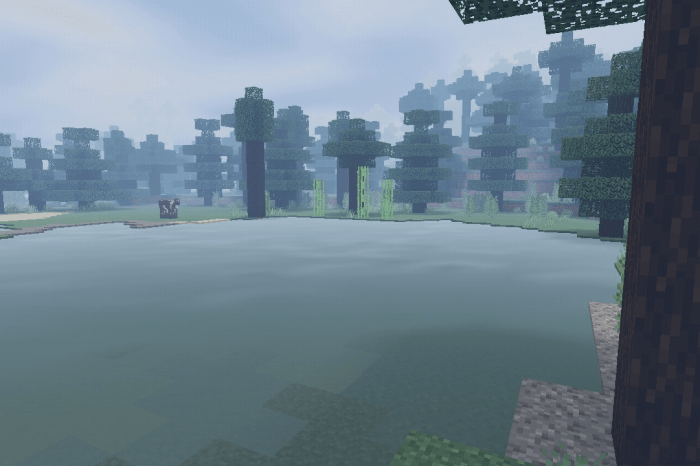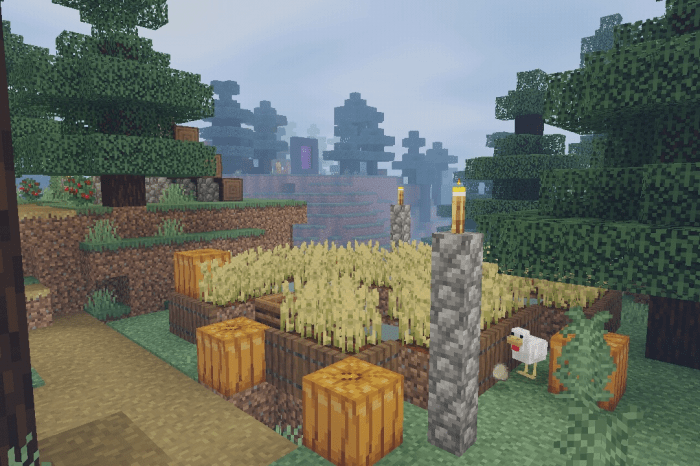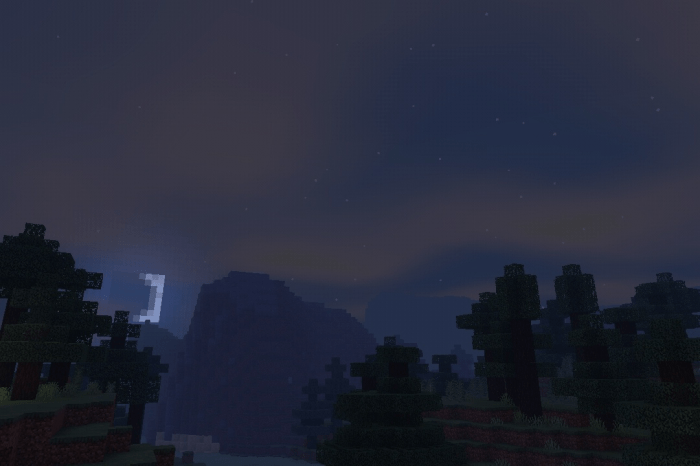 The following screenshots were taken on 0.7.0b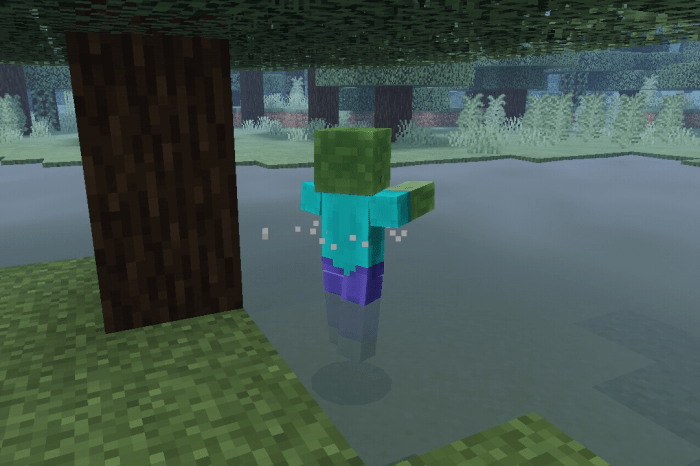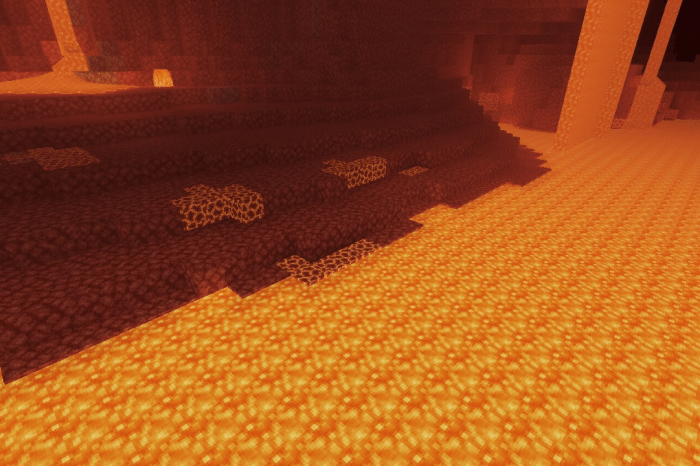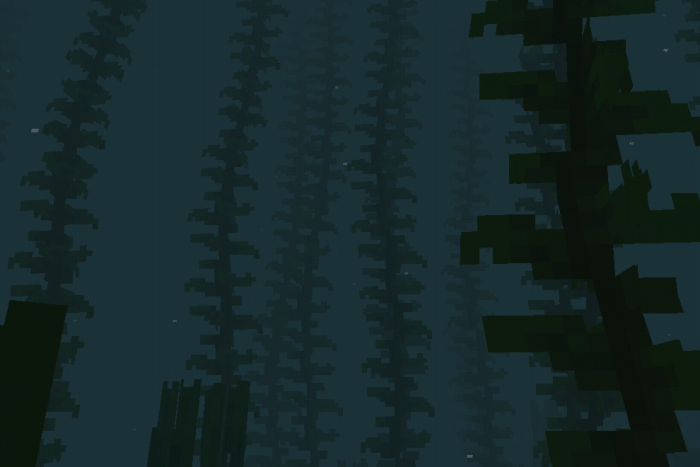 Recommended settings:
Beautiful sky - on
Smooth shading - on
Clouds - on
Brightness - 100%
Performance:
This shader won't cause a huge performance drop as most features are implemented in the vertex shader and are optimised.
If in case, the performance drop is huge, report it in the comments with discription of when it happens.
Customisation:
You don't have to be coding geek to do these :P, anyone can do it!
Warning : Making wrong chages in settings text files will cause shader to fail!
Customisations should be done after launching a world in mcpe.
Launch a file explorer while MCPE runs in the background.
Navigate to the following location
/games/com.mojang/resource_packs/NEWB Shader v07b/shaders/glsl/settings/
Two files - main_settings.txt & renderchunk_settings.txt are available for customisation.
Open it using a preferable text editor and make your changes. (Backup recommended)
Make sure to save the txt file to see changes.
Now open MCPE to see changes.
Read readme.txt for more info
Drawbacks:
End dimension not supported
Nether shading fails in MCPE 1.16
Night vision not supported
Compatibility:
Currently this shader is only tested on Android (pie)
Device used for development and testing - Redmi 8A
Note:
This shader is created by VeteranDev
The codes are commented for developers interested in checking the codes.
Report:
Bugs can be reported in the comments or sent to my Instagram id.
Make sure to specify details such as MCPE version, OS, device name, and discription of the bug,
Suggestions are also welcome.
Copyright:
MIT License - check LICENSE in shader root directory.
Contact:
DM me at Instagram: veteran.dev
Select version for changelog:

Changelog
Some MCPE 1.16 porting.
Carrot, Wheat, Beetroot wave(1.16 exclusive)
New water detection
New sky model
Sky reflection improvements
Rain detection improvements
Noise improvements
Code optimizations
Many bug fixes
Installation
MCPE 1.14 users should turn off "#define MCPE_NEW" in "main_settings.txt"