Do you like playing "Plants vs. Zombies"? If you are a loyal player of "Minecraft" and "Plants vs. Zombies", you can try to experience this addon. Have a good time!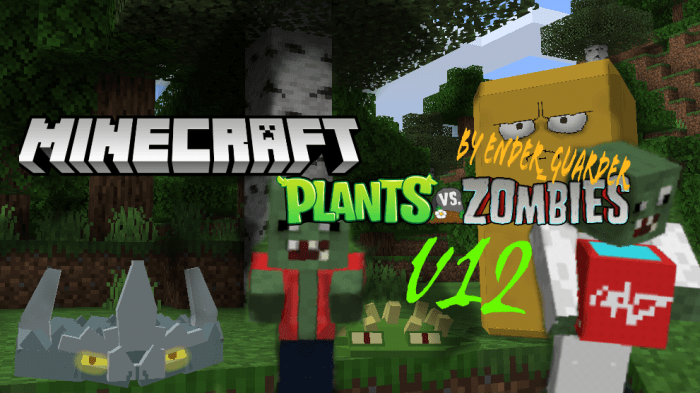 About all of the plants have their Animations
Now support 1.16.201!
Plants
1.Lava Guava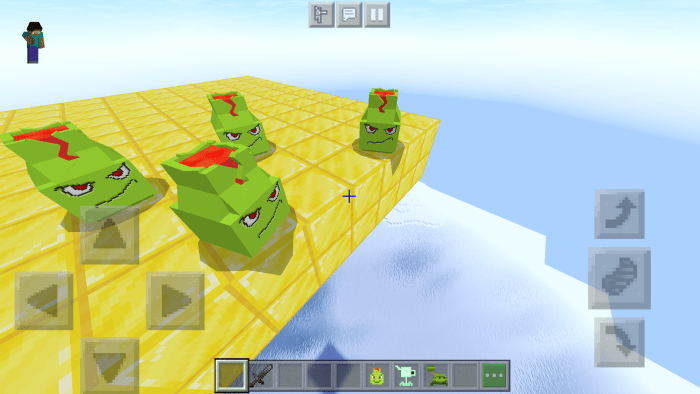 If the zombie gets close to the lava guava, it will explode
2.Wasabi wilp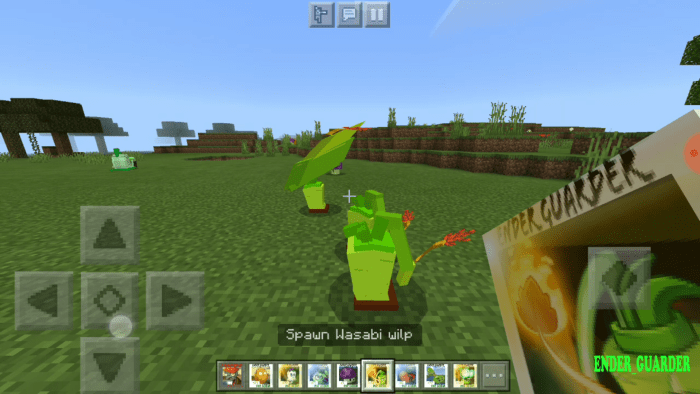 Wasabi can attack zombies and leave a withering effect, causing extremely high damage.
Sometimes he turns around his wilp
3.pea shooter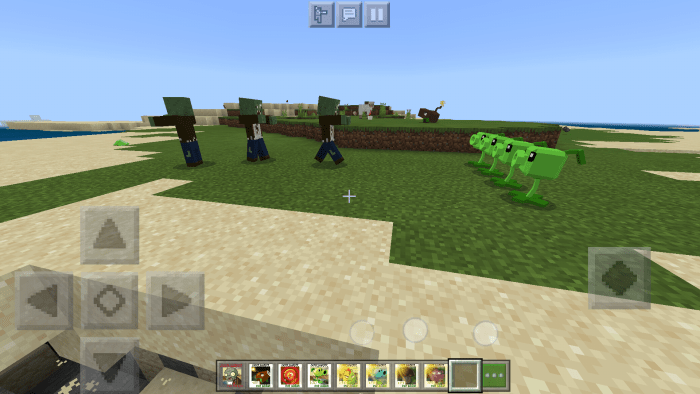 Pea shooter can attack zombies with peas
4.Ice pea shooter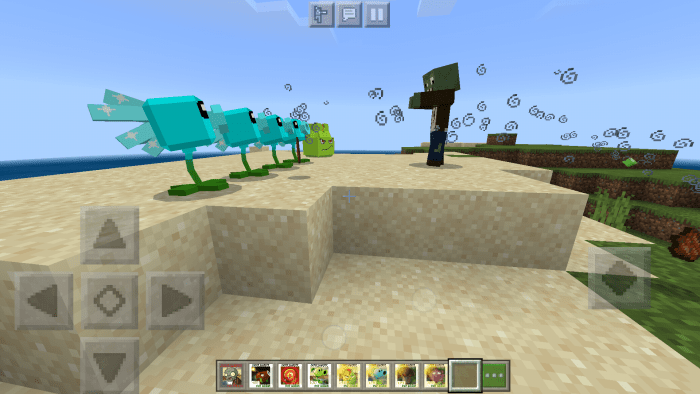 Ice pea can slow down the zombies
5.Fire pea shooter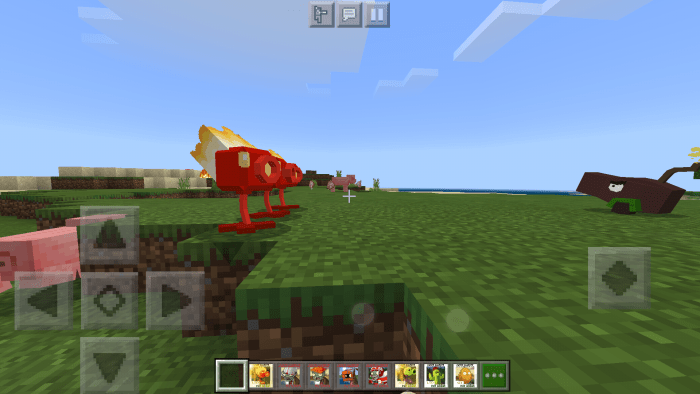 Fire pea shooter can shoot fire pea to hit zombies
6.Cherry bomb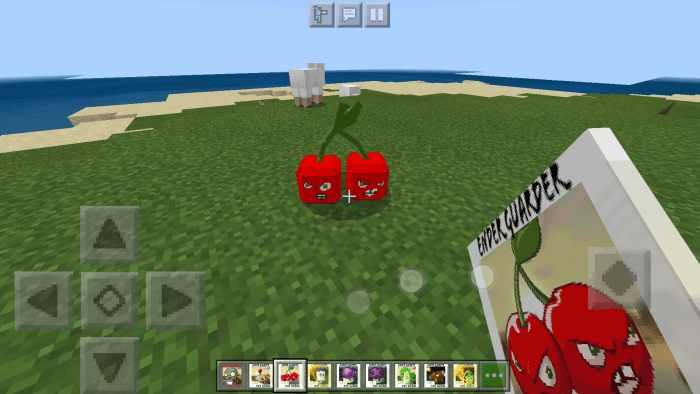 It is a bomb, it can boom!
Please plant it near zombies!
8.Potato mines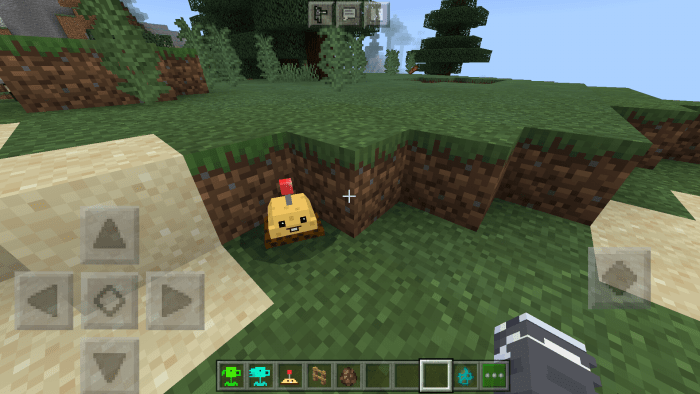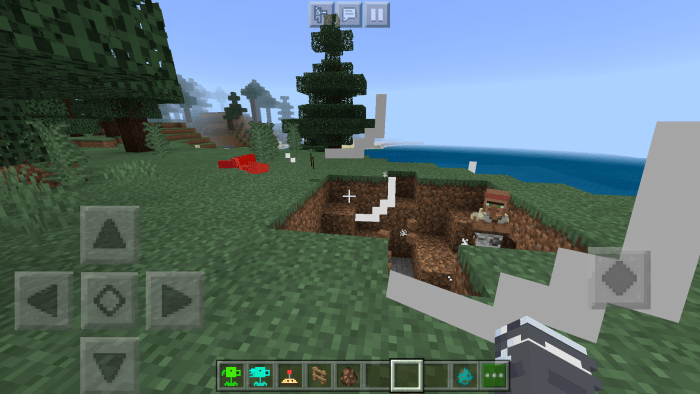 Potato mines can kill zombies close to it
9.Watermelon pitchers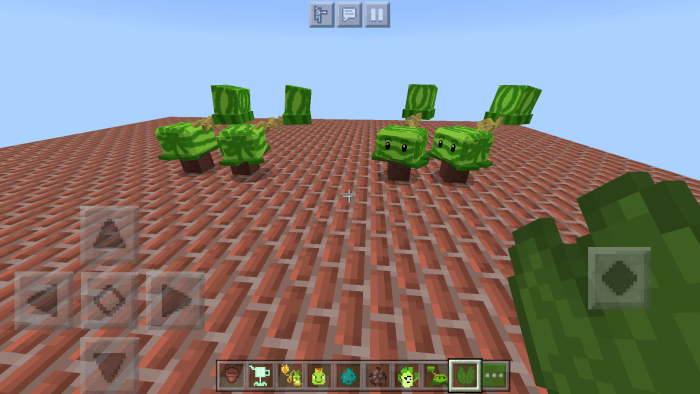 Melon pitchers can launch watermelon to attack zombies
10.Chinese cabbage(Bonk Choy)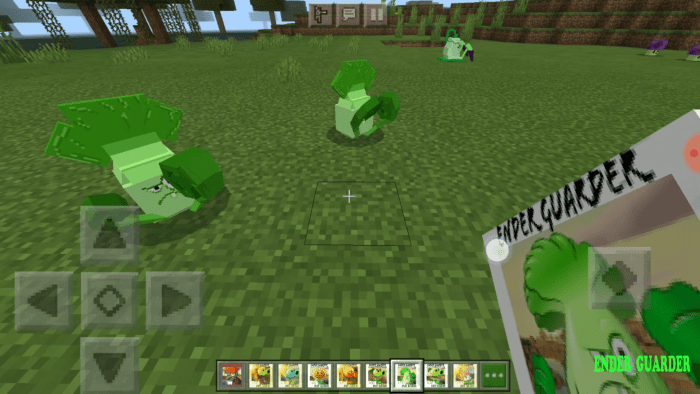 It can attack zombies close to it
11.Electric pea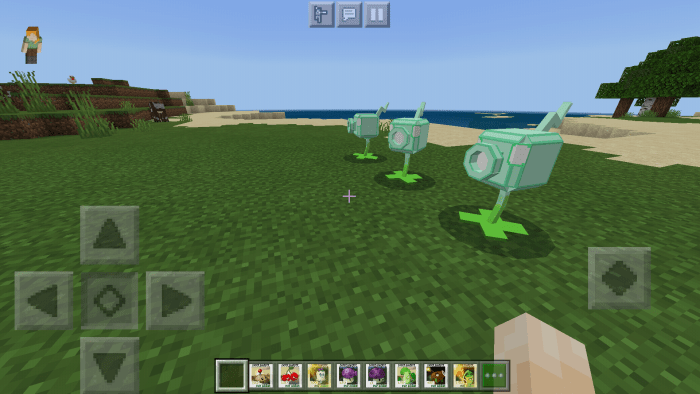 Electric pea can launch ball lightning to attack zombies
12.Cactus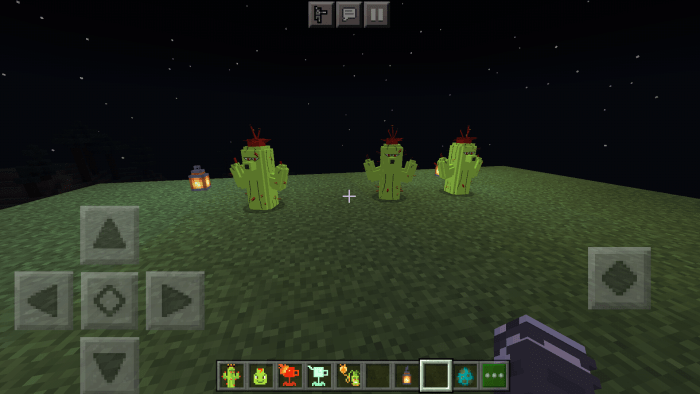 Cactus can shoot thorns (peas) to attack zombies, the attack speed is relatively fast
13.Gloom-shroom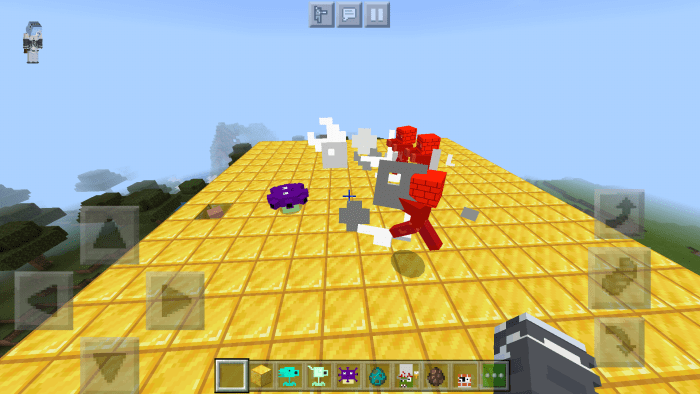 He is suitable for attacking hordes of zombies
14.Puff shroom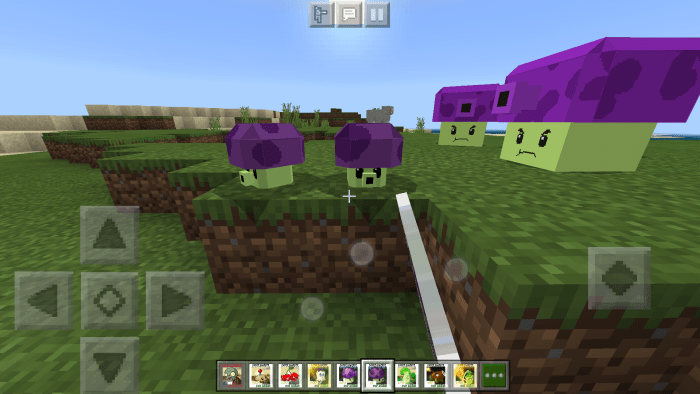 It is very very very cute!
it can shoot spore to hit zombies
It only 3 health
15.Fume-shroom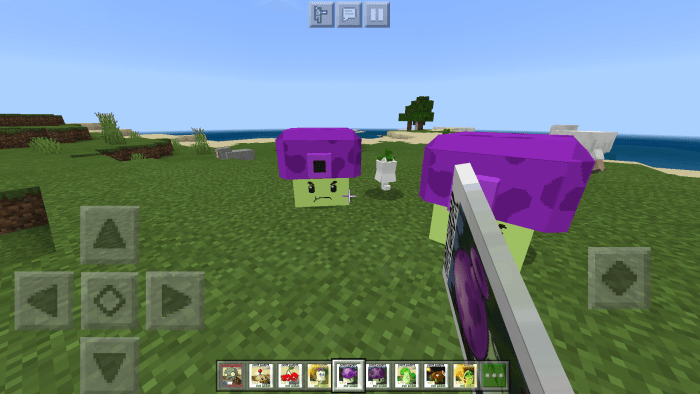 It can shoot make smoke to attck zombies
16.Goo pea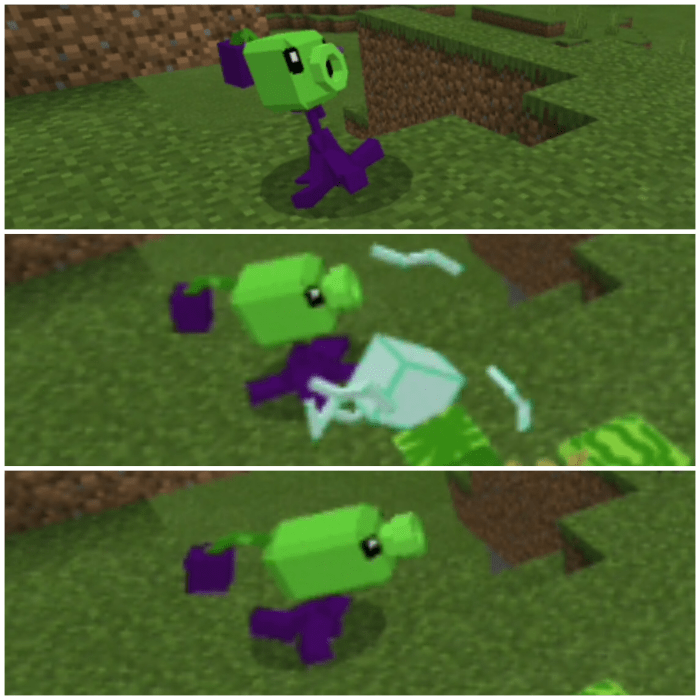 It can shoot goopeas to attck zombies
zombies will be poisoned
And it looks funny
17.Cattail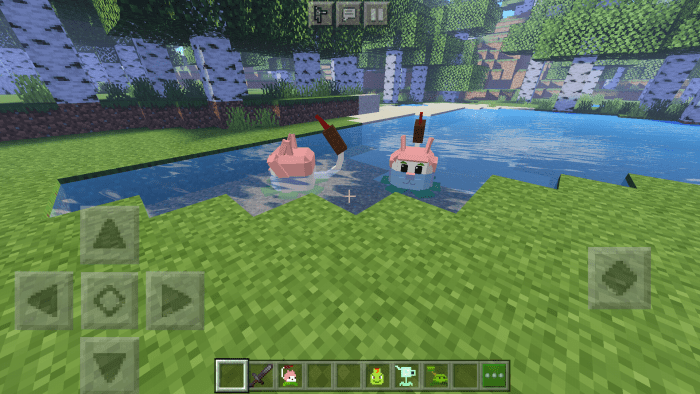 Cattail can attack zombies in water
WARNING:Don't plant too many cattails, it will make your phone bad! Don't try!
18.GhostPepper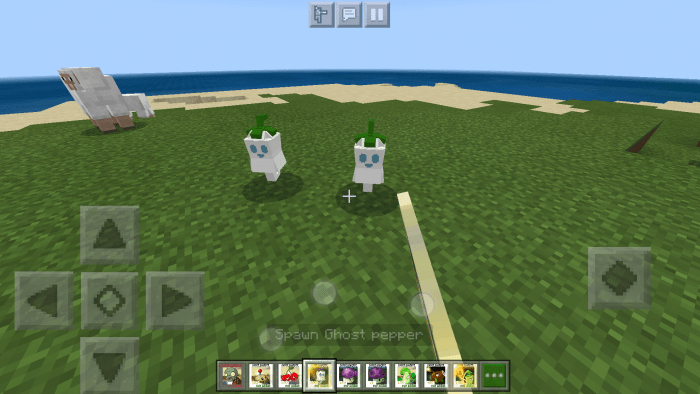 It can Spawn vex , if zombies close to it, it will boom!
19.Doom shroom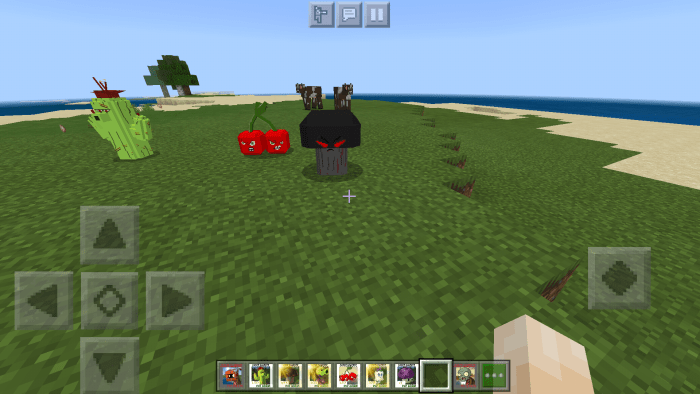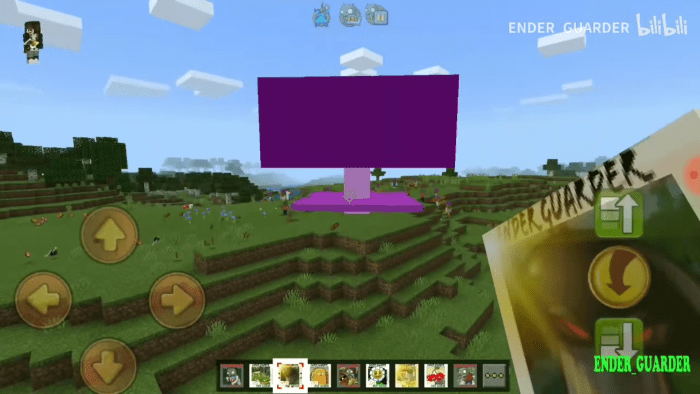 It can make doom and spawn mushroom-cloud
20.Wall nut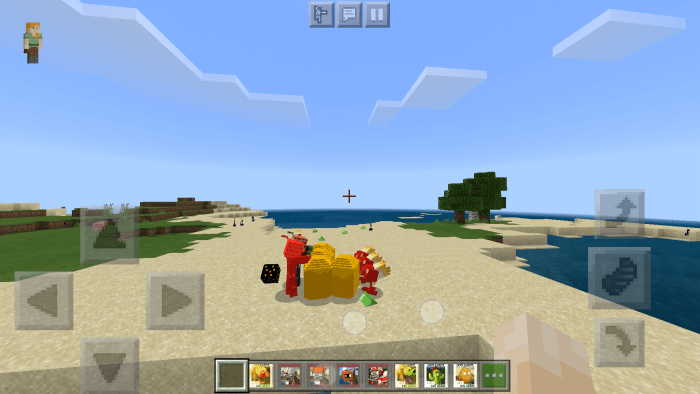 It is a great "wall"
plants aways can't hit it
21.Coconut Cannon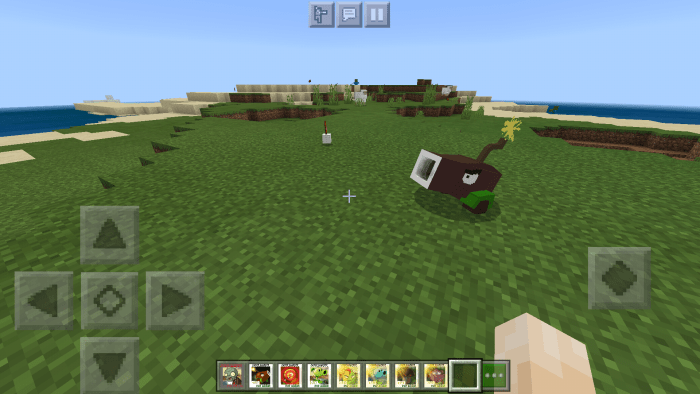 Put the tag on the ground and it can attack tag
Tag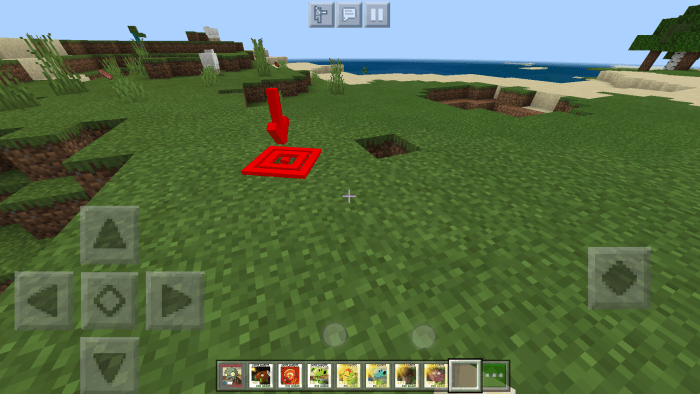 Tutorial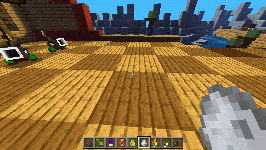 22.Double pea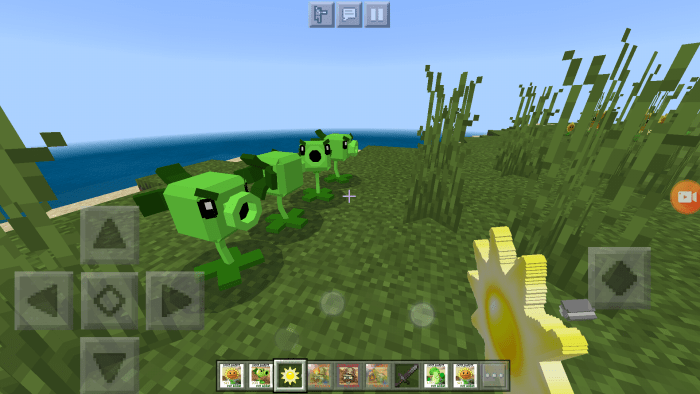 It can shoot two peas a time
23.Sunflower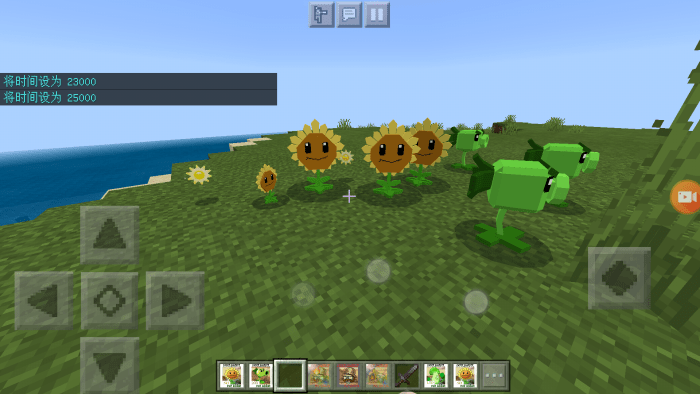 It can spawn sun
(The sun hasn't worked yet)
24.Pokra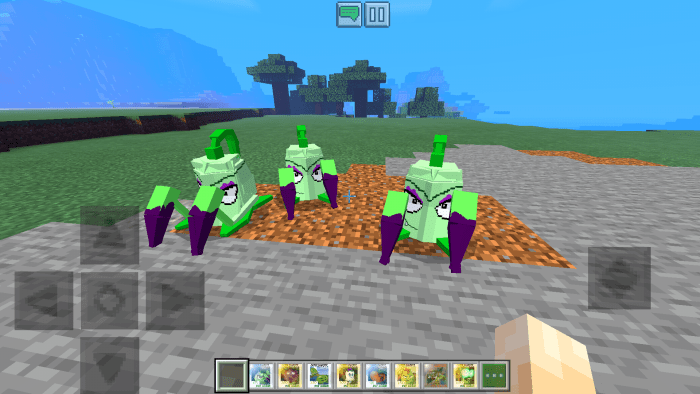 Maybe she is the strongest melee plant of the addon
She can attack many zombies once
25.Ultimate plant–Ultomato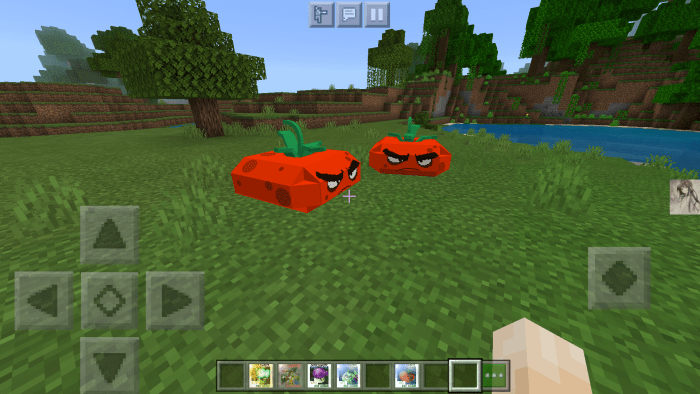 He is the strongest plant in PVZ2 and this addon
26.Homemade wasabi wice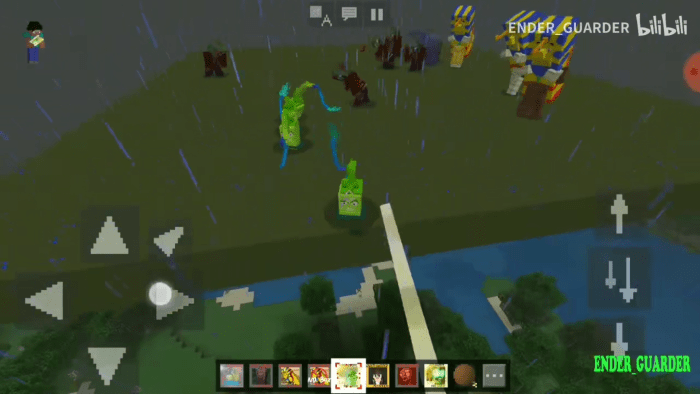 It can attack and slow down zombies
27.Tall-nut
It is a best wall
28.Spikeweed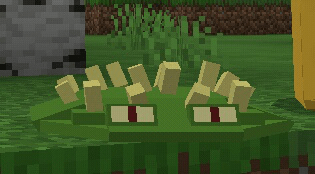 Zombie can't attack it at first
29.Spikeweed king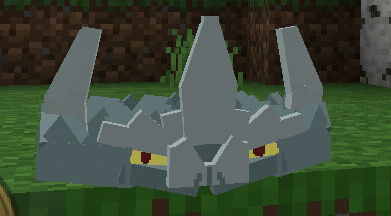 It is better than spikeweed
30.Marigold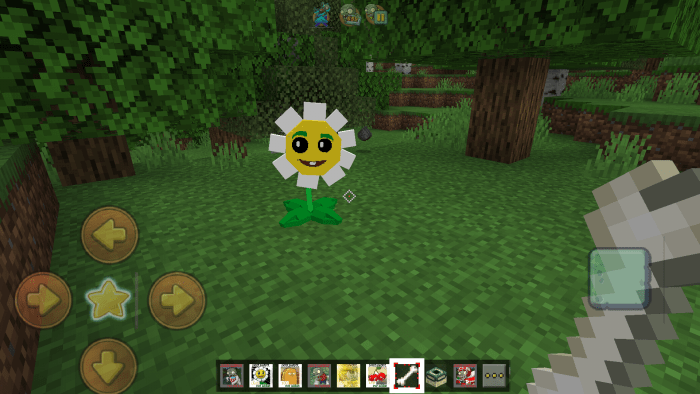 It can spawn money
Zombies
1.Basic Zombie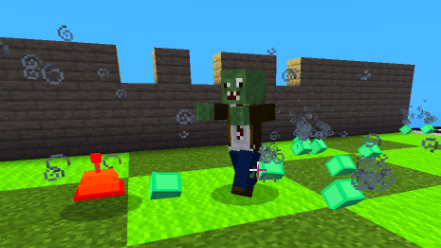 Basic zombie doesn't like the word "basic"
He has 20 health,and he is slow
2.Barricade Zombie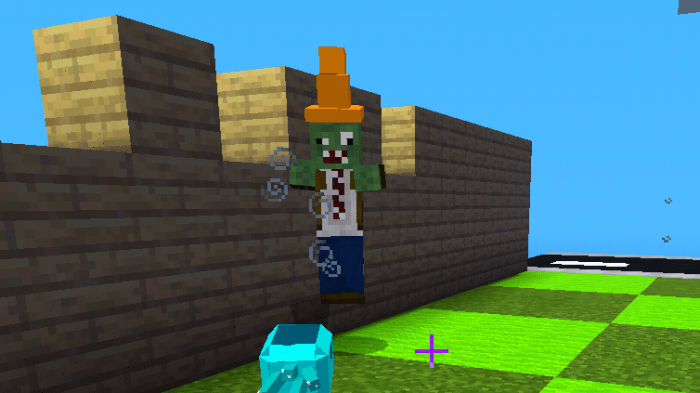 He always put a barricade on head
He has 30 health, he is not strong
3.Barrel Zombie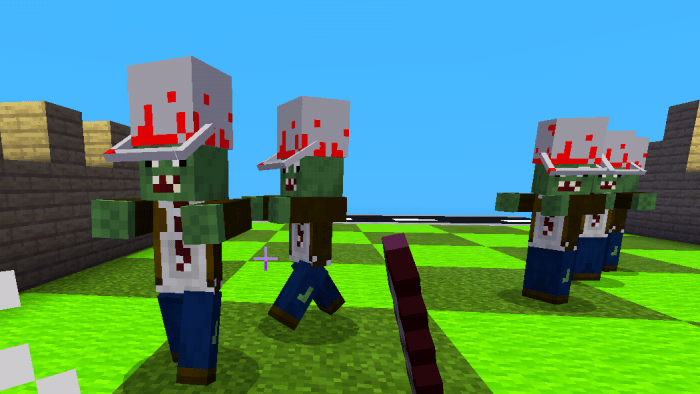 He was a painter
He has 35 health, he's not very hard
4.Brick Zombie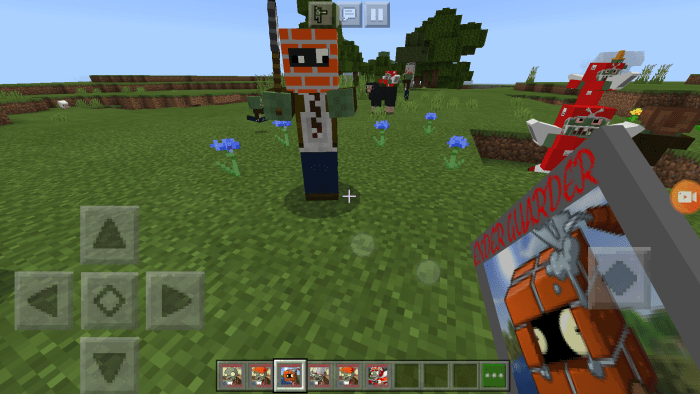 He is wearing a brick
He has 45 health, potato and guava can't kill him
5.Football zombie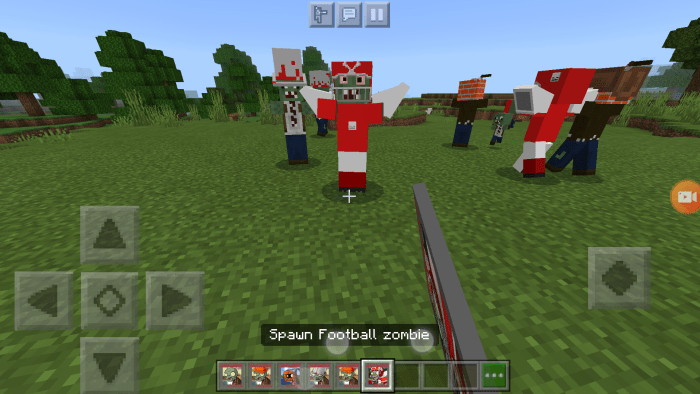 He is fast, be careful!
6.mummy zombie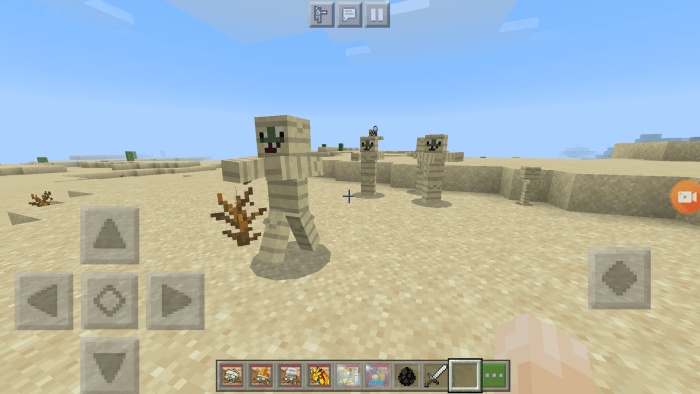 He is basic zombie, but in the desert
7.Barricade mummy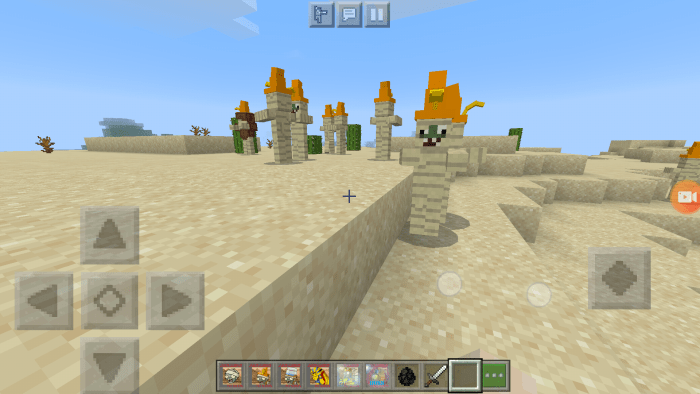 He thinks he is clever, he wears a 'hat'
8.Barrel mummy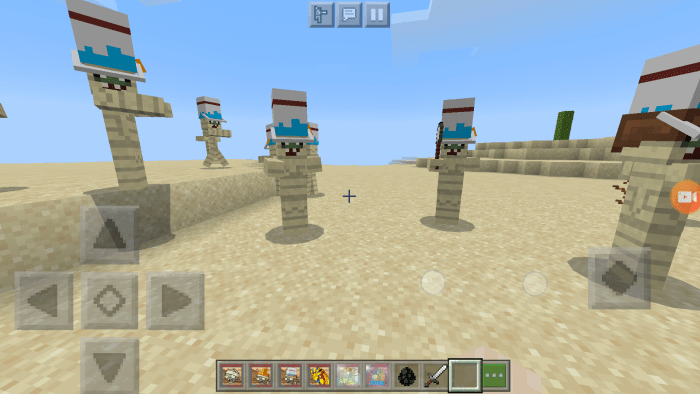 The Barrel zombies in the desert
9.Pyramid mummy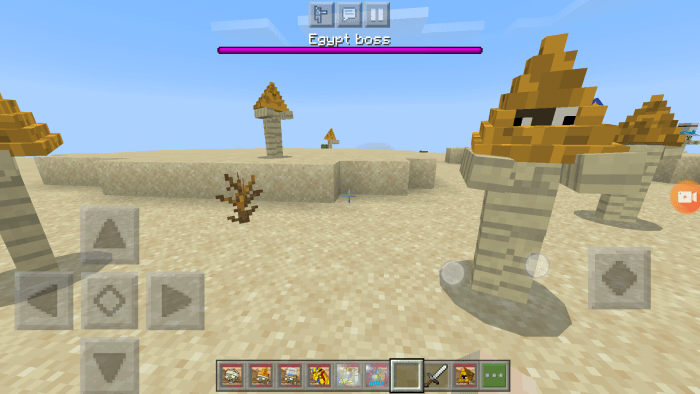 His head likes a stone! ohno, that is just a stone! tooo hard
10.Pharaoh zombie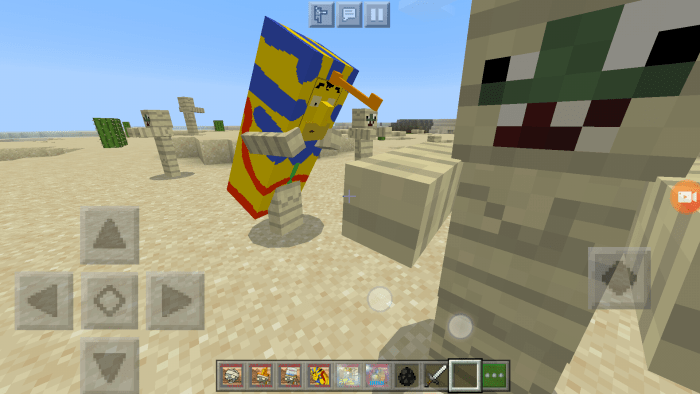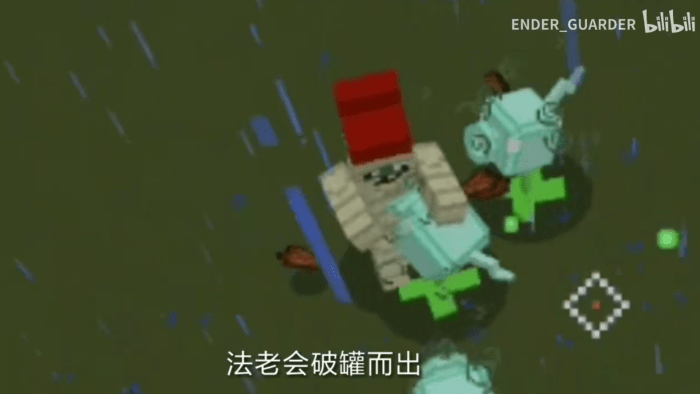 His coffin is hard
11.Egypt Gargantuar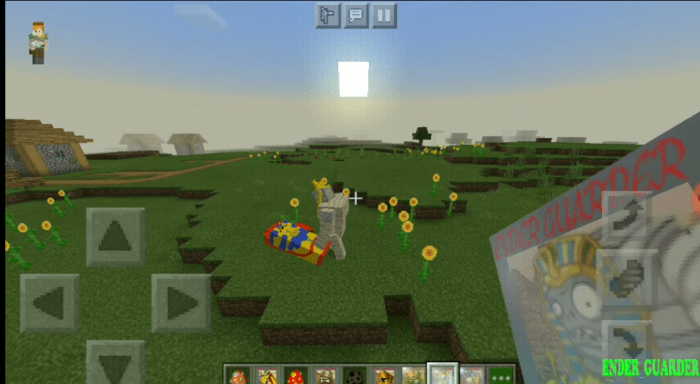 The large and strong zombie
12.Egypt flag(in the left of the photo)
He runs quickly
13.Torchinglight Zombie(on the right of flag)
Be careful! he runs very quickly and He can kill any plants instantly
14.Torch zombie(in the third of the photo)
He can kill any plants instantly but runs not very fast
15.Egypt Rally zombie(in the left)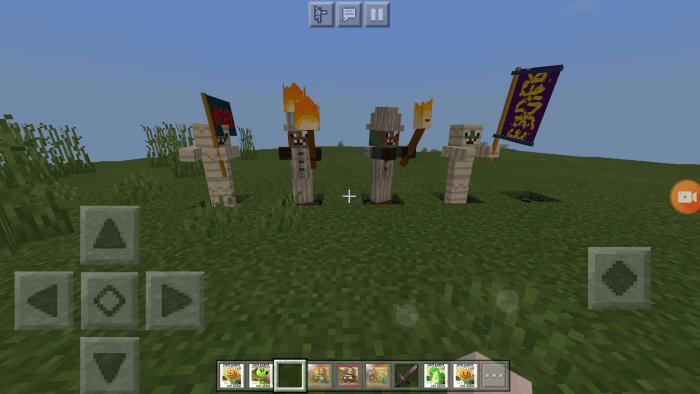 He likes has no newspapers newspaper zombie
16.Dr. Zomboss Egypt
!!!!!!!!!!!!!!!!!!!!!!!!!!!!!!!!!!!!!!!!!!!!!!!!!!!!!!!!!!!!!!
Zomboss has lots of health, you can't kill him quickly
He can shoot chaos-ball, it can make a lot of mobs poisoned and die!
17.Sunday zombie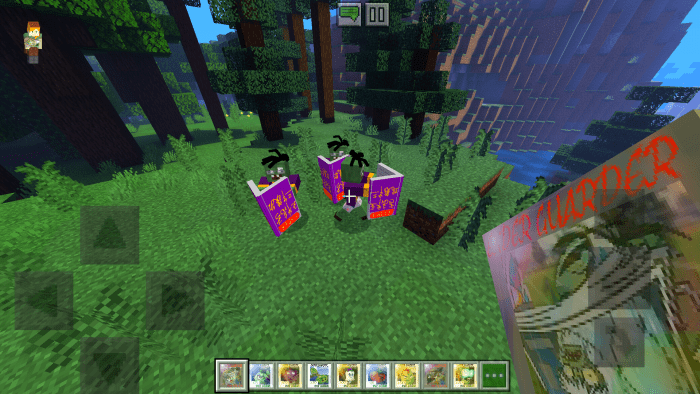 He is old, but he is very strong! No plant can beat him!
"A good sword remains always sharp"
18.Dino bully vetera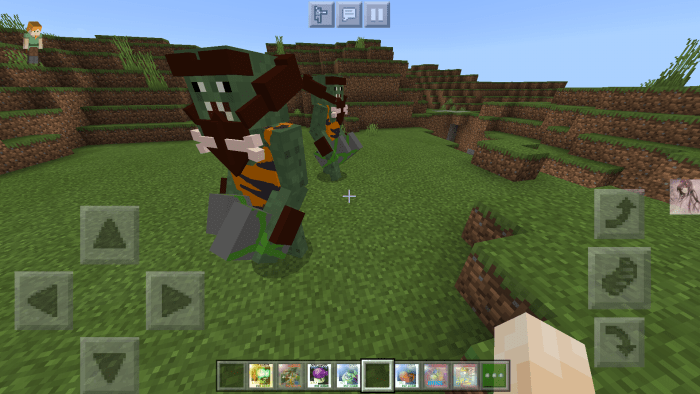 The strong zombie and he can kill your plants quickly
19.Gargantuar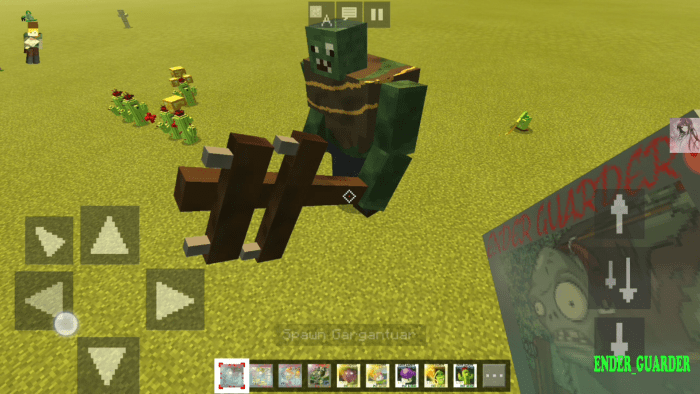 Health longer than egypt gargantuar
20.Red eyes Gargantuar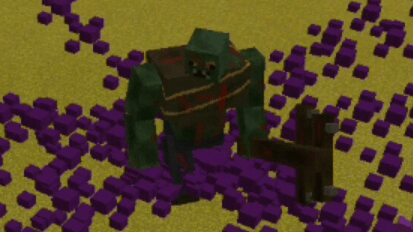 He is fast than nomal gargantuars and his health is very very hard
21.Black football zombie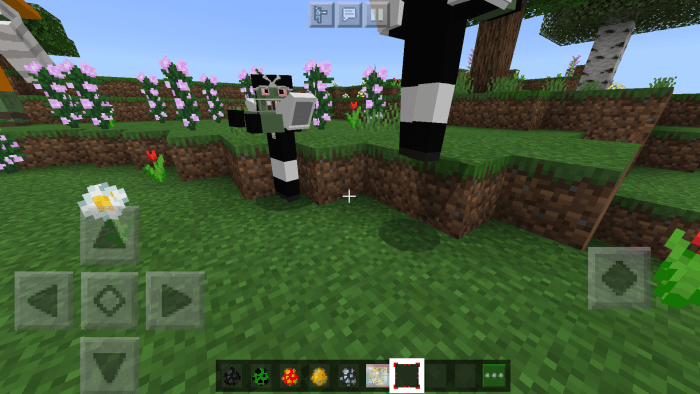 His health is londest ,exept gargantuars.
He is very fast
22.Roma Gargantuar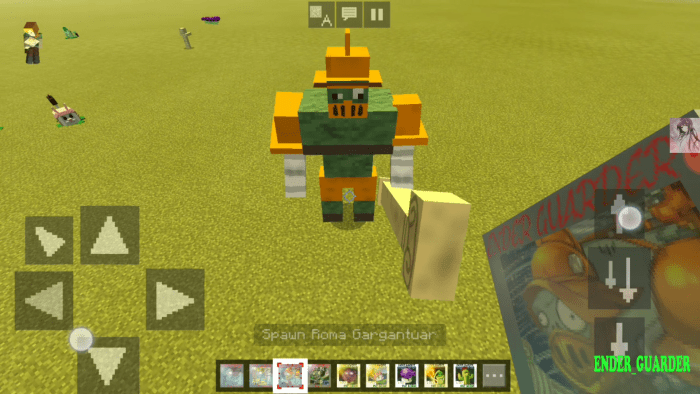 The strongst zombie
You can get plants and zombies from your inventory and please don't lower the score maliciously
23.Dead zombie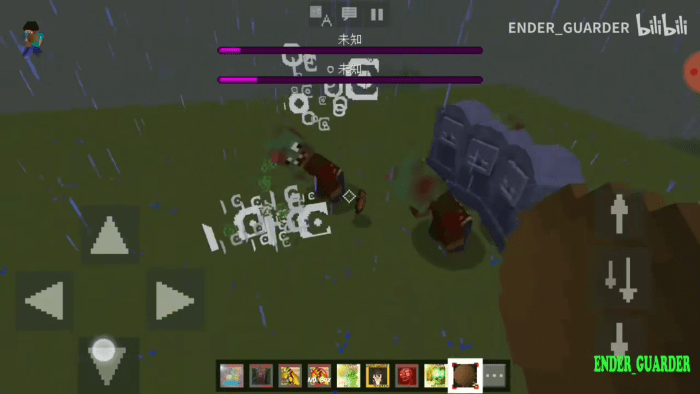 He is poisonous, it's dangerous
24.Tombstone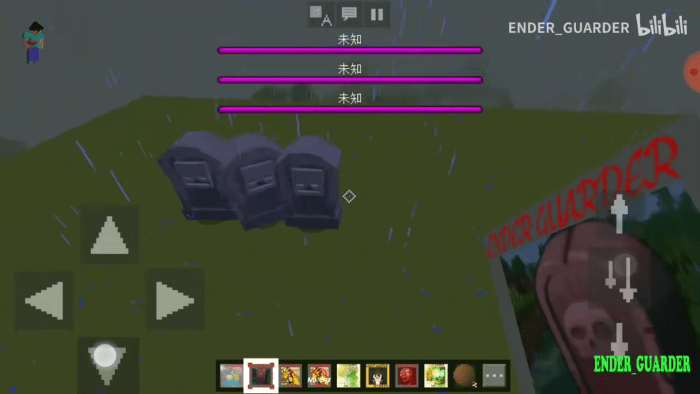 You cant't plant near it (because the ground isn't clean)
Every time it will spawn a dead zombies
25.News paper zombie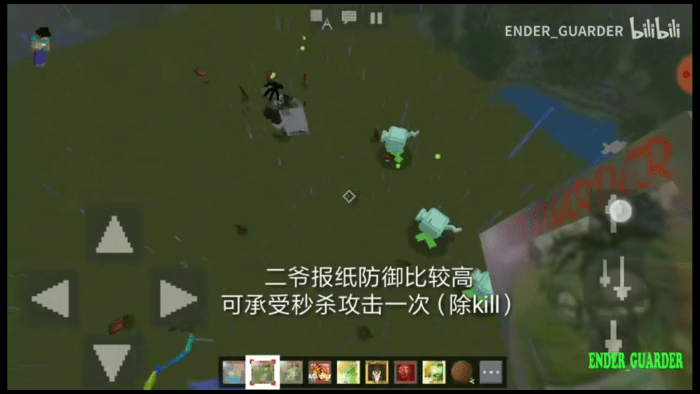 How to old, how to strong
26.Jack box zombie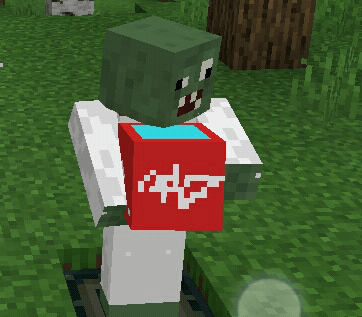 He can boom after the first attack
27.imp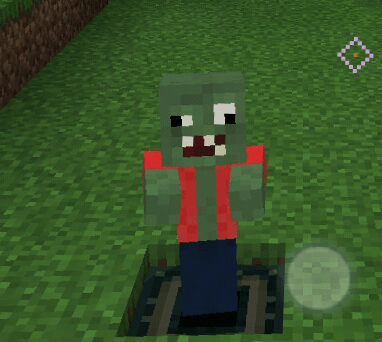 28.Barrelroller_zombie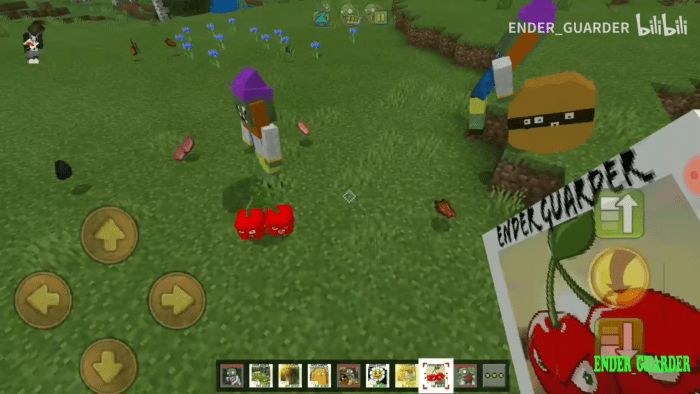 He's healthy is long, and he can spawn imps when the wheel boom
Now plants can't attack other plants!!!
About all the plants' arrow have update!!!


Have a good time! 😀
pvz addon v12更新日志
1.Add most of UI textures
  修改大部分UI界面
2.Add Barrelroller_zombie
添加滚筒僵尸
3.Add Jack-box zombie
添加玩偶匣小丑僵尸

4.Add Spikeweed
添加地刺
5.Add Spikeweed king
添加地刺王
6.Add Marigold
添加金盏花
7.Add tall-nut
添加高坚果
8.Now cherry boom and doomshroom can't destroy blocks
修改樱桃炸弹和毁灭菇行为(行为模板来自@某回旋标射手 )修改过部分
1.Add wasabi wice
2.Add dead zombie
3.Add tombstone
4.Now pharao's coffin can destory
5.Add news paper  zombie
6.Now Sunday zombie's newspaper has health
1.Abou all the plants' arrow have change
2.Plants can't attack each other
3.Add gargantuar
Red eyes gargantuar
Roma gargantuar
Black football
4.Removed Herobrine
And more
1.Add pokra
2.Add ulomato
3.Add sumday zombie
4.Add dino bully veteran
5.Fix bugs
6.Add about all plants Animations
1.Add pokra
2.Add Ultomato
3.Add Sunday zombie
4.About all of the plants have animations
5.Fix bugs
6.Sunday zombie only can endure one of the plants'  attack(But No upper limit )
pvz addon8.5
1.Add torch egypt
2.Add tirchinglight zombie
3.Add double pea
4.Add sunflower
5.Add egypt flag
6.Add Egypt Rally zombie
7.Zombies can actively attack plants 
8.Doom shoom can bomb quickly
9.Iron gelom can't attack plants now
10.you can't push cactus
1.Add Bloomerang
2.Add mummy
3.Add Barricade mummy
4.Add Barrel mummy
5.Add Pyramid mummy
6.Add Pharaoh zombie
7.Add Egypt Gargantuar
8.Add Dr. Zomboos egypt
9.Fix bugs
1.Pea shooter has new modle
2.Snow peashooter has new modle
3.Fire peashooter has new modle
4.Electric peashooter has new modle
5.Add ghostpepper
6.Add Coconut Cannon
7.Add tag
8.Now Puff shroom can shoot spore
9.Now fume shroom shoot smoke
10.Add cherrybomb
11.Add doom shroom
12.Now football zombie can't run very fast
13.Plants can't konck back zombies
14.zombies can't knock back plants
15.Now plants cannot be pushed
16.Removed Herobrine
1.Add Doom shroom
2.Add Wallnut
3.AddCoconut Cannon
4.Peas have new modles
5.puff shroom can shoot spore now
6.Fume shroom can shoot smoke
7.New mob eggs' textures
8.Fix bugs
9.Removed Herobrine
1.add Ghost papper
2.add Cherrybomb
3.fix goopea's modle and texture
1.Gava has new modle
2.Fix peas' black head and leaves
3.add fume-shroom
4.add puff shroom
Added Gloom-shroom
Added Basic Zombie, Barricade Zombie,Barrel Zombie and Brick Zombie
Fix the title
Added electric peas and cactus
changed the models of most plants
Added electric peas and cactus

and changed the models of most plants
v2.0 bug fix
Fix 3 bugs
1.lava guava's modle
2.cherry boom's texture
3.potato mines
   v2.0
    Added watermelon pitcher, potato mines and chinese cabbage

Installation
Note:
1.This addon supports 1.16.201

2. Please open the experimental gameplay 
5.I am busy, and I study hard, I don't have much time to make addons
6.Please Please turn off "Biodestruction"
7.If you want to recommend the addon, you can only use the original link. If we find that you use your own link to spread without our permission, please bear the consequences


Downloads
Supported Minecraft versions
1.16