This add-on adds more than 50 entities that allow you to decorate your beaches or personal area of water. Adding swim rafts, floaties, jetskis, and rings. 3 of the entities are available in all 16 colors. You can ride all of the entities so you can have fun with your friends on the water.

Entities
There are no ways to craft or obtain the added entities on survival as they are created for decorative purposes.
These entities are stackable, meaning you can place one on top of each other.
You can ride all the entities provided by the add-on.
They drop their spawn eggs.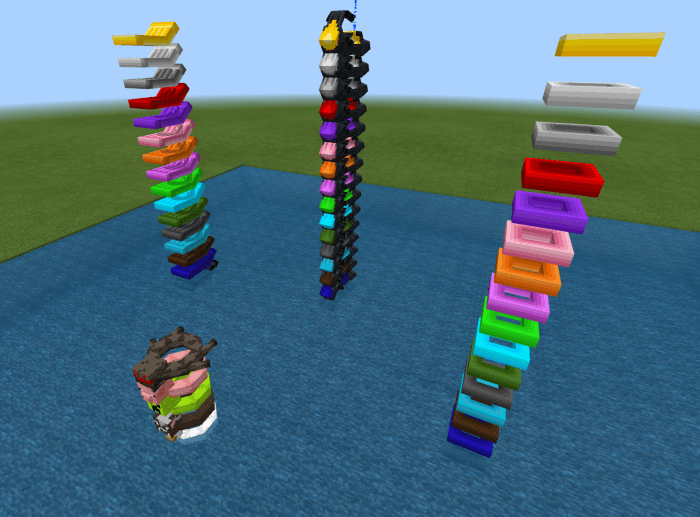 Swim ring
Available in all 16 colors
A simple design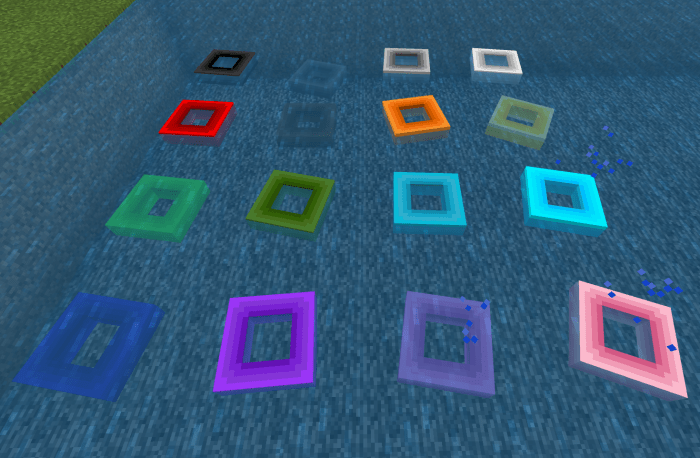 Swim raft
Available in all 16 colors
Very generic and relaxing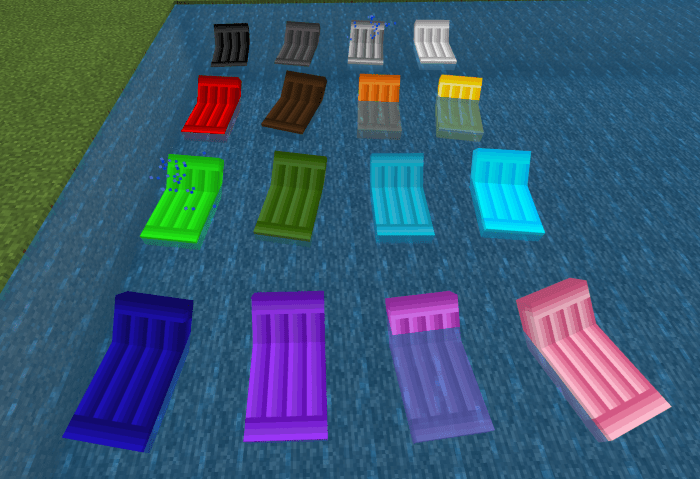 Jetski
Available in all 16 colors
The base color is irreplacable
It sprays a trail of water behind just like in real life
Faster than all the entities on this add-on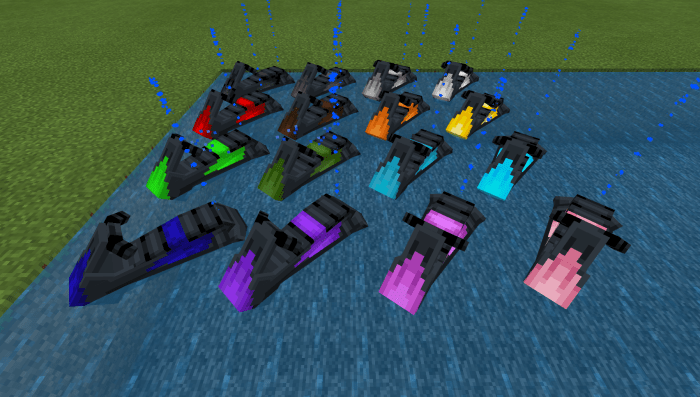 Floaties
Available with only 5 entities
Has the simplistic and plastic look of the pig, creeper, spider, chicken, and cow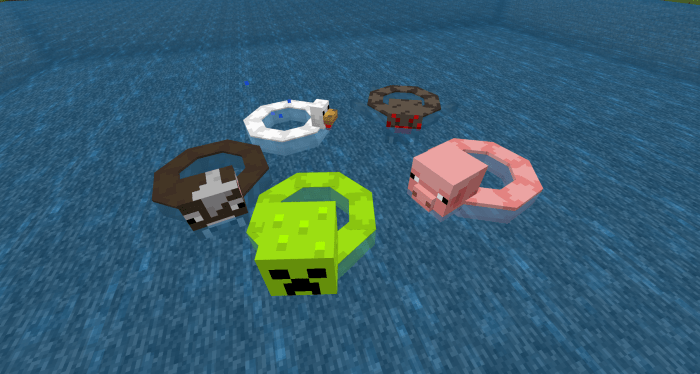 Installation
This add-on is updated to the latest beta.
If you want to review/make a video about this content, at least credit me in the video/description
Don't use your own link, use the proper link on MCPEDL
If you wish to use this for your content, at least credit me.
You may copy/paste this for your content as well if you wish