PVP Minigames! A world where there are bunch of different pvp games! Such as Kit PVP, 1v1 pvp and quick pvp! You can either play with your friends or you can just play the chill-parkour by yourself
This map took about 3 months with bunch of breaks between them.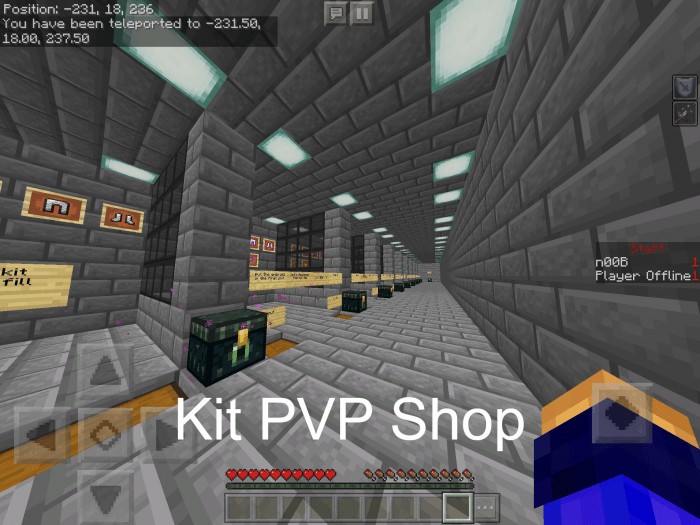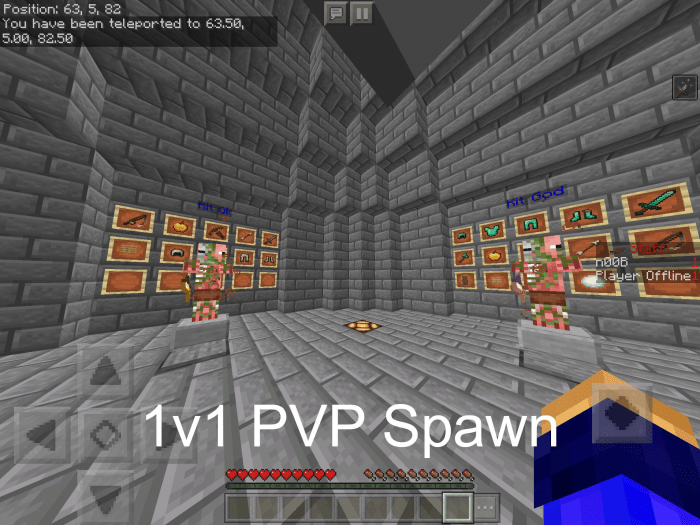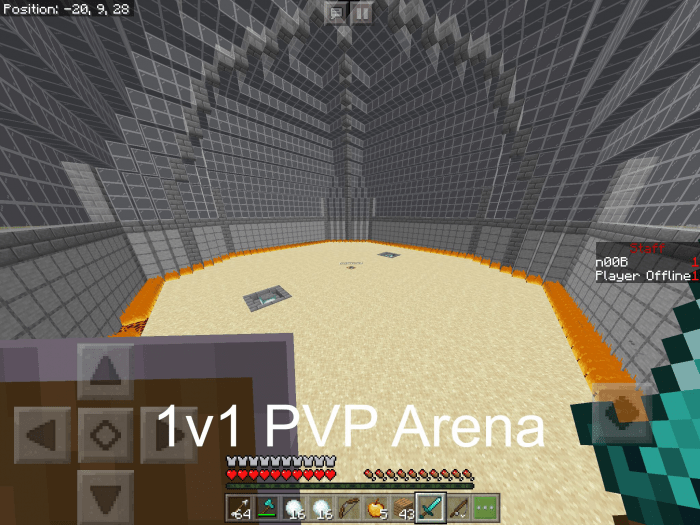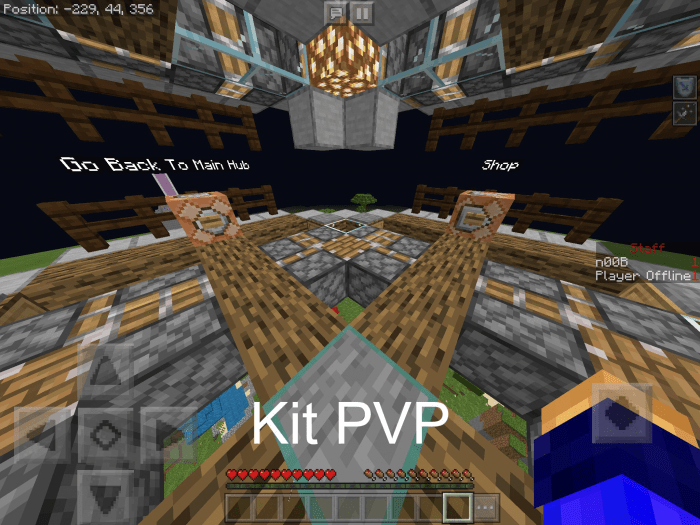 Introduction: this is my first map ever uploaded to MCPEDL, support thanks.
Features
Kit PVP is epic. Get emeralds from the map and use them for kits! We have about 7 kits for you to buy! Different easter eggs and bunch of fun abilities you can use!
if the emerald generator is not working, type this command with cheats on: /setblock -299 1 294 sand
1v1 pvp is basicly 1v1 pvp! 1v1 your friends to find out whos the best pvp player! We have 4 kits that are free to use and we be applied for both you and your opponent!
Quick pvp is in a arena where everyone can either use their own kit or just the free kit you will get when enter the arena! When you leave quick pvp you will have to jump off the world which means you will lose all your stuff!
read Playing Guides and have fun!
Social Media / Contact
Youtube: Blockcity4k
Twitter: @Blockcity4k
Xbox: exlodingtnt805
gmail (for bug reports and more) : [email protected]
Corrected my email address from 3107047095 to him3107047095 in the new change log
Downloads
Supported Minecraft versions
1.12