RAYLord Symphonia [BETA 4] is a texturepack for Minecraft Bedrock Edition inspired by the default textures of Minecraft, that brings a beautiful and smooth changes of your weapons, food and more.
Your gameplay will now be more pleasing to your eyes!
RAYLord Symphonia is in BETA, coming soon be add more blocks and items…
Your battles, mining, fishing and more are now very smooth with this texturepack!
Blocks and Water: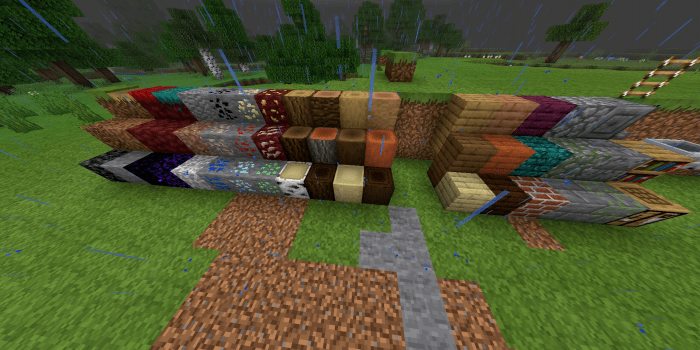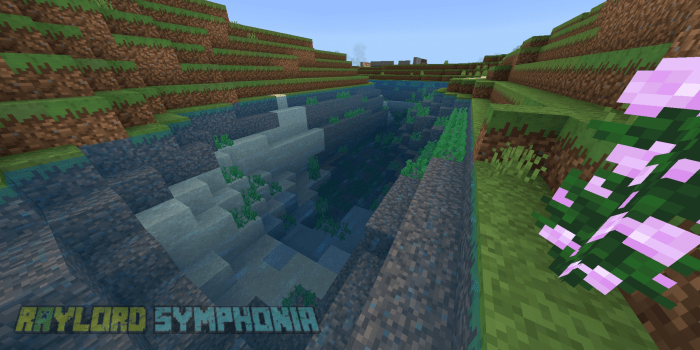 Renewed Tools and Armors!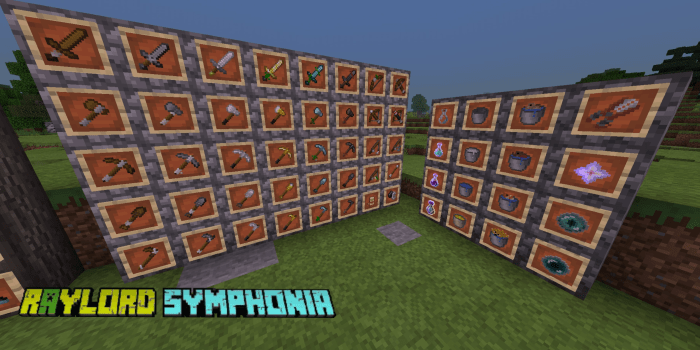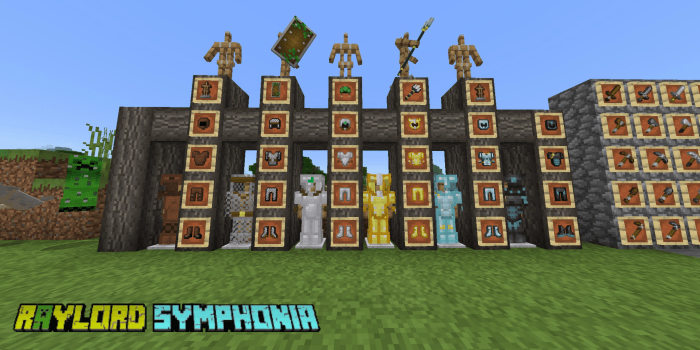 Food and Entities!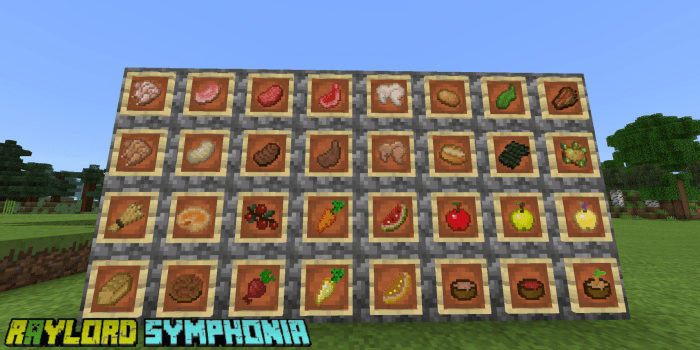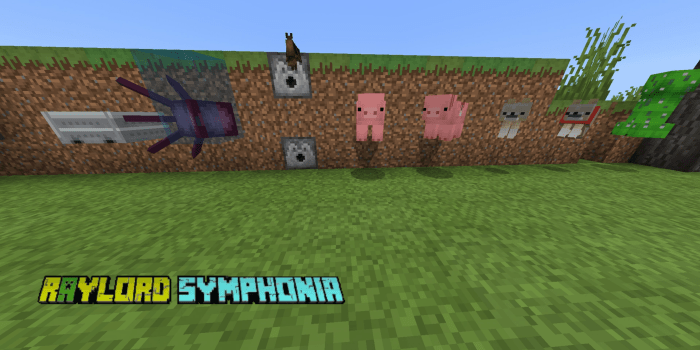 Healt bar, hunger bar, armor bar, and UI!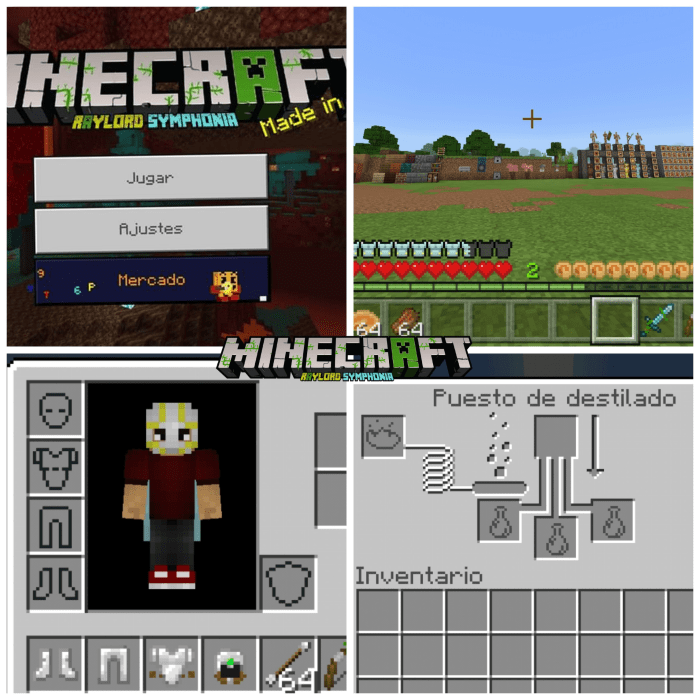 Enjoy!
Important:
-Using a different link in your review is prohibited, please use the link of MCPEDL. Is my work and this took time.

-it is forbidden to use elements of this pack for personalized texturepacks
If you respect, you will receive respect.


Speak to me in English or Spanish.
New:
-More clear Water!
-Nether basic blocks are changed!
-Cobblestone and Obsidian are Changed!
-Stripped logs are changed!
-New enchanted effect.
-A lot of misc. items are changed.
-Smooth healt bar. pumpkin hunger bar and new armor bar!
-Basic changes in the UI.
-MINECRAFT RAYLORD SYMPHONIA Logo!!
Changes:
- Design of pickaxes, axes, shovels and hoes are renewed!
-Changes in color of diamond items and armors.
-Changes in wood planks tones.
And more...
Thank You!
Wrong download links be updated now (Exeio to Adfly).
Apologize for the inconvenience
Blocks:
-Stone and bedrock
-Wooden logs
-Ores
-Stonebricks
-Bookshelf
Items:
-Books and paper!

-Netherite
-Brick
-And more!
Misc.
-Bat Joined the chat
-Squid Joined the chat.
-Armor Stand Joined the chat.
Upgrades;
-Grass color upgrade
-Upgrade a lot of tools (Bucket, sword, etc)
-And more bugfixes!
Blocks:
Planks, dirt, grass and grass path
Mobs:
Wolf Joined the chat
Items:
-Potions, name tag, mutton, nether star, and more.
Misc.
-Leather armor bugfix
-Removed Herobrine
In this beta be add a Netherite armor, weapons and tools!
I repair a lot of errors in a textures.
Coming soon more things!
I Made a chance for the descripción which was wrong (Sorry for the imprecise English).
Downloads
Supported Minecraft versions
1.16
Resolution
16x